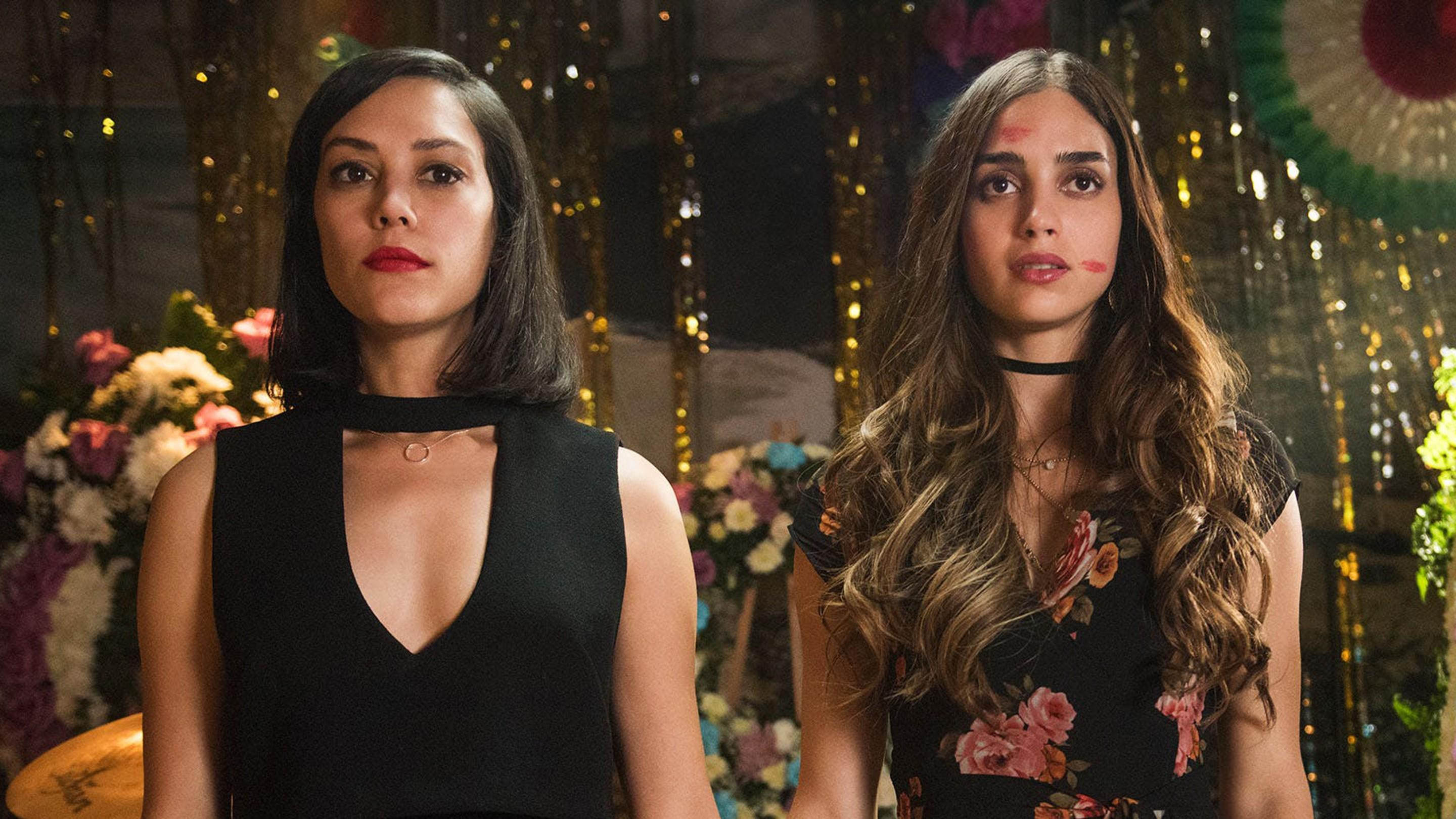 'Vida' Celebrates the Unexplored Sex Lives of Latin Women
Written by Rosy Cordero

Published on

May 04, 2018
Vida is the title of Starz's latest family-focused series, and it's also the Spanish word for life. And that is no coincidence, as the half-hour drama, premiering Sunday, May 6, invites audiences into the lives of East Los Angeles-based Mexican-American sisters Emma and Lyn, whose mother has suddenly died. The loss brings about feelings of anger, frustration and even confusion for the estranged siblings, as they set to take over the family owned bar, also named Vida.

Working on the six-episode series, created by Looking and How to Get Away With Murder writer Tanya Saracho, has changed the lives of Mishel Prada and Melissa Barrera, the stars playing Emma and Lyn, respectively. Before beginning their journeys in the lead roles, neither thought they'd accept parts that would require them to bare their bodies for the camera. This set them on a course alongside their fictional personas where, in the end, they both found total self-acceptance.

"I was thinking that on my life's journey, I wasn't going to do nudity because I grew up in a very conservative town," Mexican-born Barrera explains to Playboy. "That seeps into your mentality. 'What will people say? Will they slut-shame me?' That was a very big and scary thing for me, and Tanya slapped some sense into me. She explained that all that is not real. I could tell from the pilot that this wasn't nudity for nudity's sake. Every scene that there's nudity, it's natural, and it makes sense."

Miami-born Prada, who is of Dominican and Mexican descent, agrees. "Not every instance of nudity is sexualized," she says. "A lot of times, when you're seeing the nudity [in a negative way], it's because of how the female body has been sexualized. But in reality, you wake up in the morning, and you put your shirt on. Every time you're naked, it's not sexually charged."

Saracho actually sat Prada down to give the actress a closer look at the footage that had been shot for a nude scene in episode three. "She showed me freeze-frames, zoomed in and even made gifs," Prada says. "That made me say yes even more so because I'm not ashamed of who I am at all. It was such an empowering feeling. We've been shamed so much as a gender, into feeling that there is something wrong with being sexually open."

On the show, both sisters use sex as a way to cope with feelings they have ignored for most of their lives. Emma, who was sent away early in life by her mother to live with her grandmother, carries a sense of rejection and abandonment that she attempts to work through via casual sexual encounters. These feelings are heightened further after she discovers her mother was secretly married to a woman named Eddie, played powerfully by non-binary talent Ser Anzoategui.

I wasn't going to do nudity because I grew up in a conservative town. That seeps into your mentality. 'What will people say? Will they slut-shame me?' [But] every scene that there's nudity, it's natural, and it makes sense.

"Emma doesn't get to have fun, flirty sex," says Prada, laughing. "She's really working through her shit. Her dominance [over her lovers] has more to do with self-hate than anything else. Everything inside the house that she grew up in, that she left at a young age, is a trigger for her. Lyn is a trigger, the photos, just everything. So she has this sex that in the beginning, is essentially like another business exchange. She's content with living her life this way, until we see her with Cruz [Maria-Elena Laas], someone from her past."

She adds, "Emma has really cut herself off, and uses sex as a way to feel. For her, she doesn't even need someone else to help her out. This is something that she can take into her own hands and do by herself. At one point, we see her with Sam [Michelle Bobadilla], a one-night stand that she has to pretend with because no matter what they do, it's not helping her. She's just really having a hard time finding that release that she needs."

Lyn, too, has an old love reemerge, a guy who has popped up continually throughout many moments in her life. When audiences first meet Johnny (Carlos Miranda) during Vidalia's funeral, he is holding hands with his pregnant fiancée, Carla (Erika Soto). But neither the fiancée nor the unborn baby will keep these star-crossed lovers apart.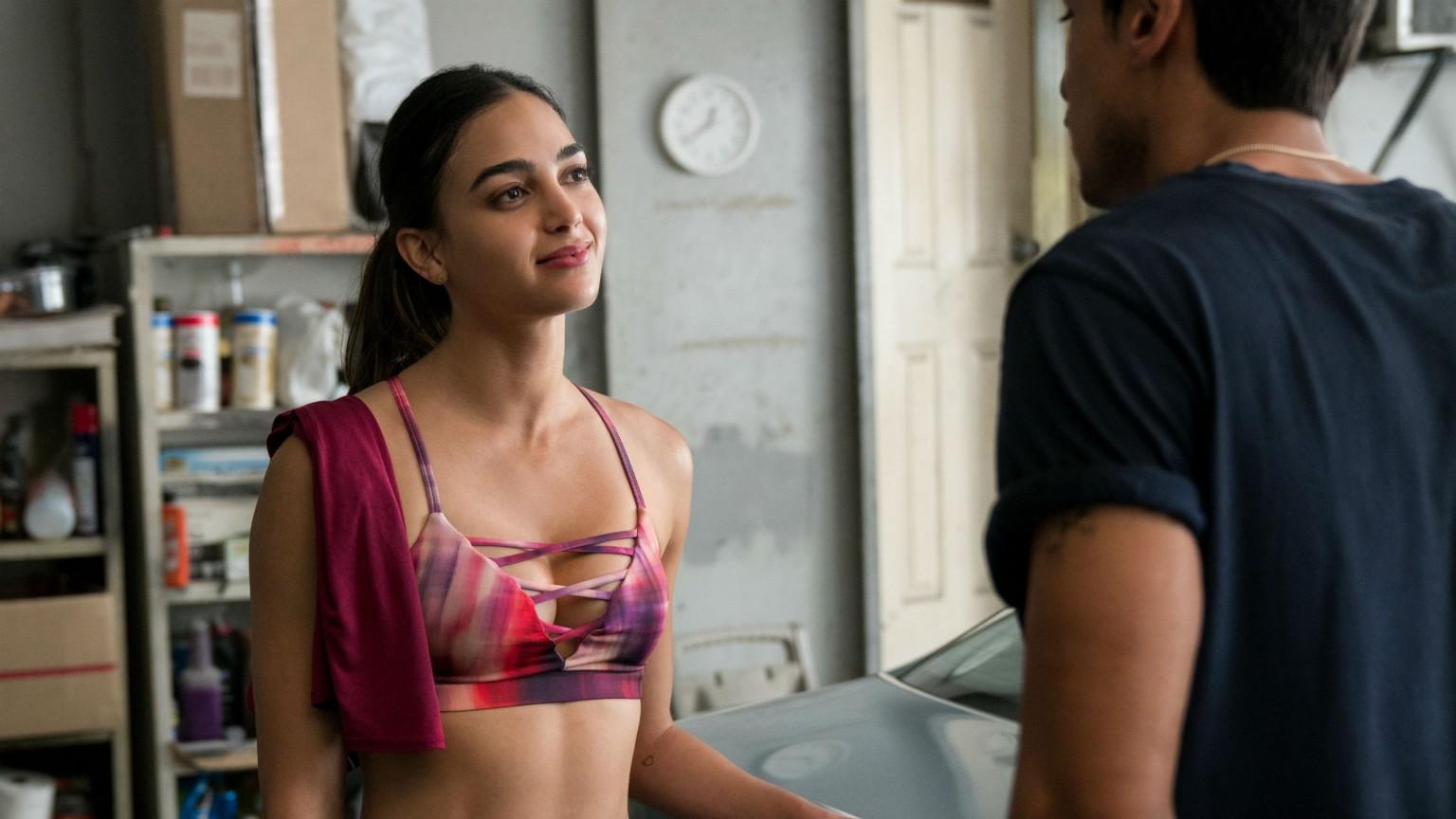 "When someone dies, the automatic thing to do is to have sex in order to create life," Barrera reasons. "So reading about them really made sense to me. She's a very sexual person, so that was her go-to at such a cathartic moment. And with who better than with the love of her life?"

There has never been a show like this to tackle topics of queer identity within the Latinx (a gender-neutral alternative to "Latino" or "Latina") community, along with looking at socioeconomic disadvantage, stereotypes and self-identification. To achieve the characters' authentic voices, Saracho staffed the first all-Latinx writer's room, with half identifying as queer.

The series shows a side of Latinx women in an honest and unapologetic way that will ideally encourage others to follow this lead. "It's important for us, with this platform that we now have, to give women this confidence about their bodies and their sexuality," Barrera says passionately. "I want them to be proud of their bodies and show off what they're confident showing. This is a great opportunity that we have as the faces of these characters to spread this message of body positivity and self-acceptance."

---
Vida premieres Sunday, May 6, at 8:30/7:30c on Starz.