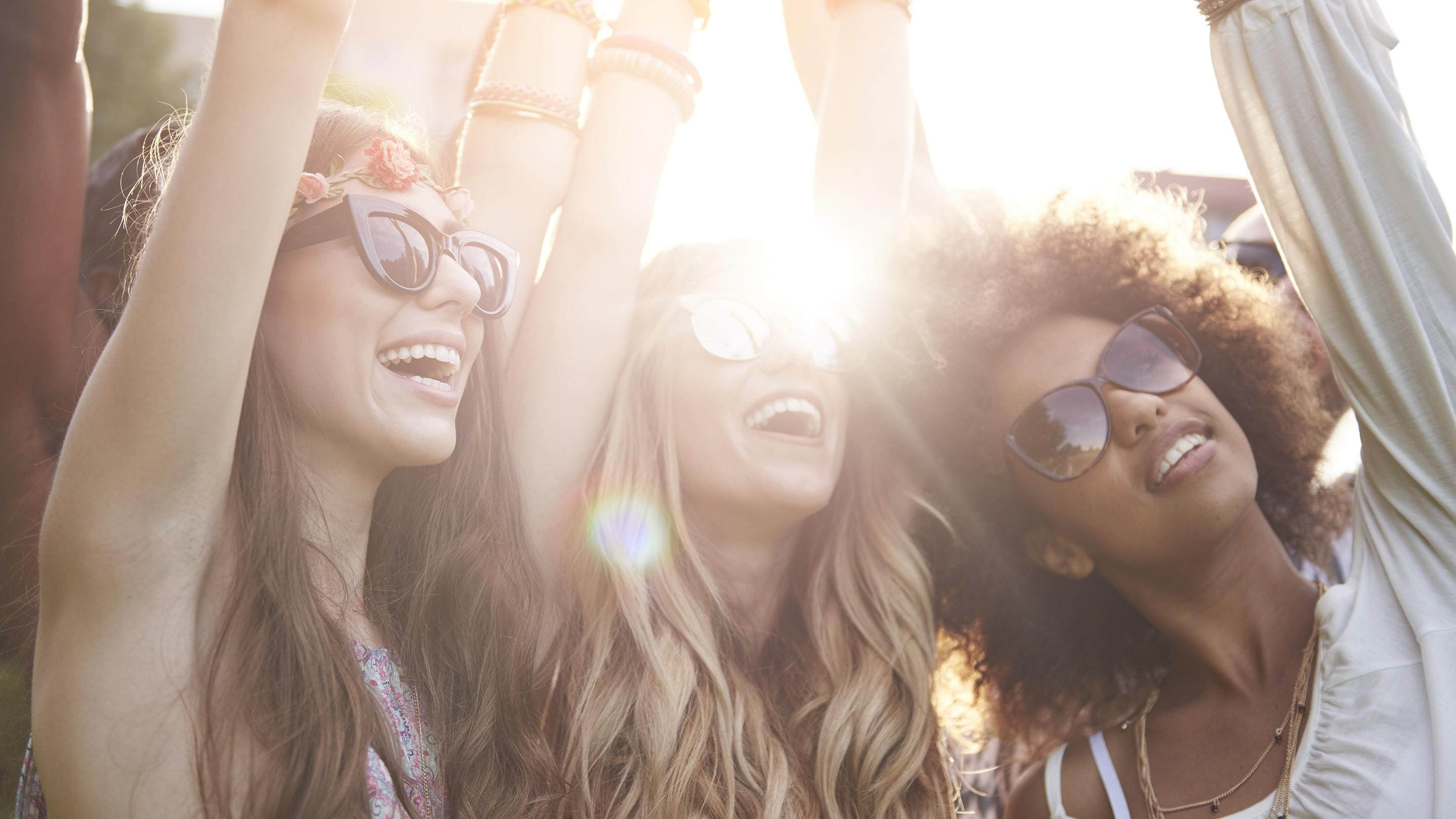 I Wore a Music-Responsive Vibrator to a Music Festival
Written by Suzannah Weiss

Published on

April 12, 2018
In a culture that teaches women their sexuality is a service to men's, music festivals have provided a rare setting for me to own mine. This began at EDC Vegas in 2016, when a stranger asked me wide-eyed and innocent, "Can I kiss you?" I dropped into my body to feel the "yes" within and giggled as we made out amid the warping synths and strobe lights. Then there was the festival where I kissed two friends, told one I didn't like his kissing style, then grabbed the other and kissed him some more—totally sober, mind you.

Though music festivals are laden with sexual assault and harassment, I've gotten fairly lucky. Between the culture's wide acceptance of hookups and dropped inhibitions, the six-year-old in me who got in trouble for chasing boys around the playground comes out of hiding to play.

But I'm in a monogamous relationship now, so things are different. I can't get as wild as I used to. Still, there's something about sex and EDM that goes together. There's a sexual charge to the techno beats and house hooks that makes you want to fuck like an animal. I was resigned to foregoing this aspect of Ultra Miami this March—until I learned of the OhMiBod Club Vibe 3.OH, a wearable music-responsive vibrator. The little bullet slips into black lace underwear, and the remote has a "club mode" that makes it vibrate each time it detects a sound. The result: your underwear vibrates along to the music.

I was wary to tell anyone about my plan to wear a vibrator to Ultra. After all, I'd also seen the ugly side of music festivals. At Tomorrowland last year, a man repeatedly tried to kiss me even after learning of my boyfriend. Shortly after, two Finnish guys tried to convince me to come back to their hotel for a threesome, responding to my "not a chance" with "but it will be a cultural experience." If this was how men at music festivals treated women, how would they treat one who says she's wearing a vibrator? Our culture has few ways to conceive of a sexual woman who is not a sexual object, so unfortunately, a woman who's open about sex risks being viewed as a toy herself.

But maybe things were changing. And if there's one accurate measure of social change, it's probably men's reaction to vibrators. So, the week before departing for Miami, I told a male friend I'd see at the festival about my little experiment. "I'm probably more excited about this than Axwell Λ Ingrosso," he replied over Facebook Messenger. "Can I shoot a video while you're having an orgasm?" Cool. We could joke about this.


Our culture has few ways to conceive of a sexual woman who is not a sexual object, so unfortunately, a woman who's open about sex risks being viewed as a toy herself.

Nervous that the toy would arrive late or defective, I ordered two to my hotel: one from OhMiBod itself and one from Lovehoney. OhMiBod sent it with two other toys in large, explicit boxes. I panicked when the time came for housekeeping and hid all the boxes in a plastic Walgreens bag. Defeating the purpose of that craftiness, I left out the manual, which was opened up to a huge illustration of the toy. The man at the front desk gave me a sly grin the next time I came in. I think he knew.


But wasn't this whole experiment about destigmatizing female masturbation? Fuck it, I thought. I went inside, got out one of my extra vibrators (Lovelife Cuddle, in case you were wondering), broke a personal record by giving myself six orgasms, sent my boyfriend an excited G-chat about my accomplishment, then went out to a concert.

During Armin van Buuren's set the first night of the festival, I met up with the friend who knew about the vibrator and a friend of his, who he'd also told. I gave them a play-by-play of how it was working, telling them each time I went to the restroom to troubleshoot (as it turns out, the thing has a very short battery life, so I couldn't turn it back on after an hour or so) and reporting that it was quite weak and pushed down by gravity, resulting in a pleasant sensation but not enough to get me off. Talking openly about your sexuality with men who will take no part in it is a unique form of liberation. The conversation implied that my sexuality was for me. I had my own desire, not just the ability to respond to men's. Men had nothing to do with this.
The following day, a stranger sat down next to me on the curb while I was writing on my phone and said, "Can I ask you a question? Do you have a boyfriend?"
"Yes."
"Okay, then pretend you're single. If a guy comes up to you and says 'are you an Instagram model,' is that a good line? I'm trying to help a friend."
"That might come on too strong, commenting on someone's looks right away," I said. "Can I ask you a question? How do you feel to know I have a music-responsive vibrator in my underwear?" (Yes, I see the irony in telling him his line was too strong.)
"How does that even work?" he asked. After I explained the mechanics, he replied, "If you get pleasure out of it, that's cool. Go for it. Want to catch Marshmello later? No pressure." What a time to be alive. Did I mention I love men sometimes? We arranged to meet up in an hour.
Just as I was high off that interaction, another guy plopped down to remind me why I was scared to stuff this thing in my underwear in the first place. "I'd really like to kiss you," he said after some small talk. "I have a boyfriend," I replied. "He's not here," he retorted as he leaned in and I dodged my head. "You know, when you talk to a guy, there's kind of an expectation," he said. Jesus Christ, now talking to a dude is off limits? It's these moments when I don't love men. I did not tell him about the vibrator.
A few years ago, before the liberation I found at music festivals, I may have apologized for rejecting him. Instead, I asked, "What about 'I have a boyfriend?' says 'Kiss me' to you?" and left. The more I accommodate people like him, the more they'll come to dominate my music festival experience. So I refuse to.
Instead, I met up with my new friend from earlier, moved so close to Marshmello's stage that I could feel my eardrums moving, and jumped up and down as I sang along to "Alone," even the instrumentals.
The battery in my vibrator had died by that point, but I charged it to return on Sunday, squeezing my legs together during Nicky Romero's set to increase the friction. I told one woman, who was rolling and just laughed, but I didn't tell any men. This would be my little secret tonight.
As I headed back to the sex toy collection in my hotel room, I thought: My days chasing boys around the playground may be over, but nobody can stop me from chasing my own pleasure. Or my freedom to pursue it.