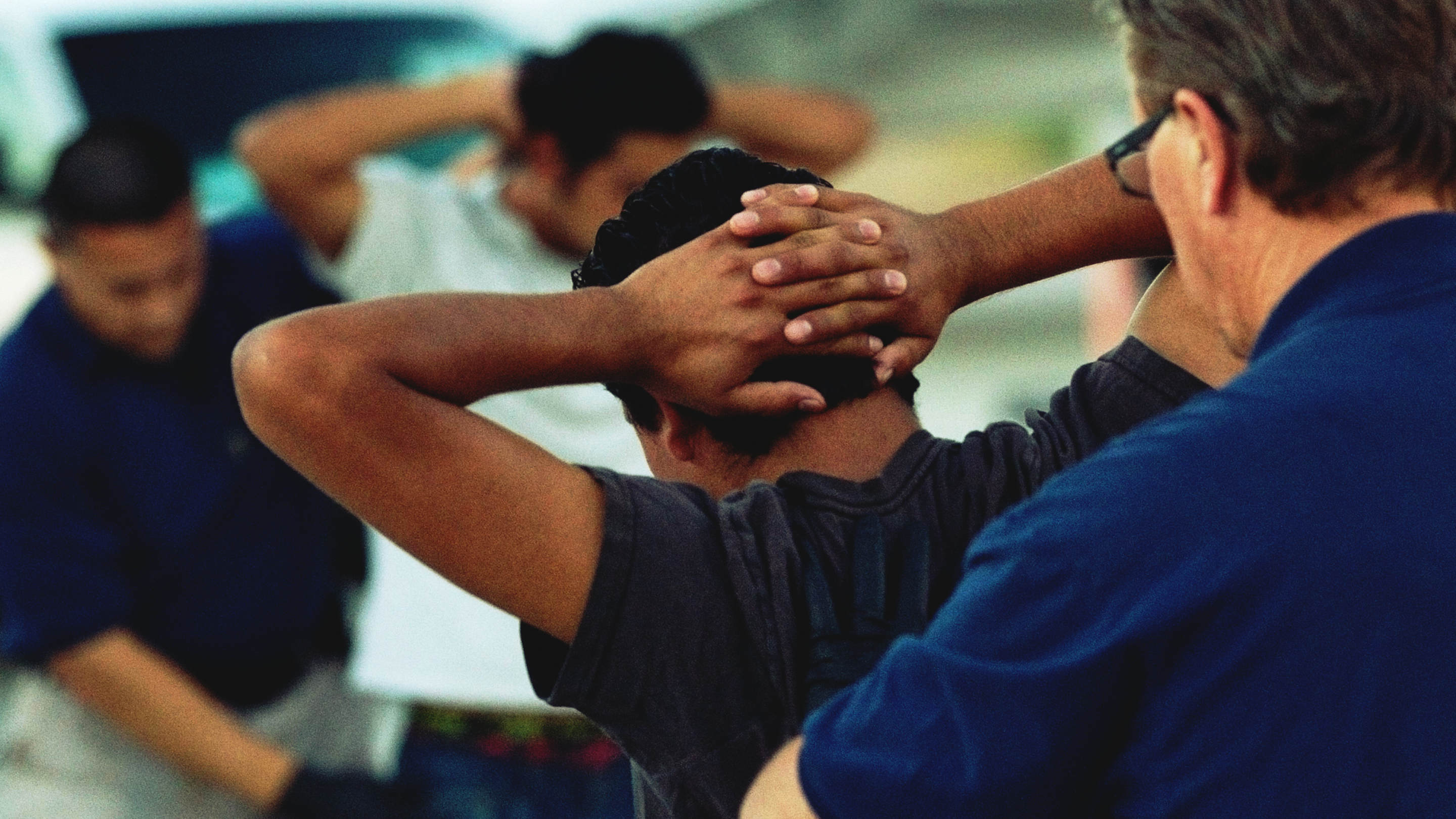 ICE Isn't Broken, It's Doing Exactly What It's Designed For
Written by Xorje Olivares

Published on

May 31, 2018
Following last week's gut-wrenching news that the federal government has lost track of nearly 1500 immigrant children (a portion of which were separated from their parents upon apprehension while the rest arrived unaccompanied), I think it's fair to say that ICE actually stands for Incapable of Compassion and Empathy. Because that's what we're witnessing here under the direction of an insufferable president who has spent his entire political career denigrating Latinos, like myself, in an attempt to win over the white kind of support he feels will keep him in office. Whoops, I meant to say right. The right kind of support. Sorry, I went to public school along the border, so you know what that means. Yup, enchiladas for lunch.

At this point, why am I even surprised by this administration's horrendously xenophobic attitude and its lackadaisical approach to protecting brown folks and their young as they flee violence and economic distress abroad? Clearly the White House is a huge fan of its own color, and that's proven by its preoccupation with the "brown" part of the immigrant experience—so much so that its occupants feel nothing but terror when it comes to Trump's two favorite M's: Mexicans and MS-13 gang members. And sadly, Trump has expertly conflated the two for his rabidly racist base to despise. His decision to call some undocumented immigrants "animals"—in addition to rapists and murderers while on the campaign trail—continues the trend of dehumanization that Republicans deploy to appease nativists.

Immigrants are among the most-despised groups in society right now because of the GOP, especially with voters who fear their fruit-picking jobs will be snatched from their pruned fingertips by "unskilled" laborers incapable of assimilation. Oh? They don't work out on the fields? My bad. Doesn't change Chief of Staff John Kelly's blatantly racist and classist remarks, though.

Just this spring, both Kelly and Attorney General Jeff Sessions essentially shrugged their shoulders when asked about the government's propensity to now actively separate undocumented parents from their kids—after previously vowing to never resort to those methods. The New York Times estimates that federal immigration officials have removed more than 700 children from their parents since last fall, 100 of which were under the age of four.

The federal government spent $60 million over 12 years settling cases in which border officers were involved in deaths, driving injuries and wrongful detentions.

Sessions said in early May, "If you don't like that, then don't smuggle children over our border." Kelly called the move "a tough deterrent," but assured concerned parties that vulnerable youth collected by immigration officials would be "taken care of" and "put into foster care or whatever." "Or whatever" apparently means placing scared, defenseless kids with sponsors (either blood-related or not) and then neglecting to check if they were still there months later. Part of that problem is the fact that the Department of Health and Human Services and not the Department of Homeland Security monitors detained kids and therefore lacks the necessary information to reconnect them with their primary caregivers. Absolutely devastating, if you ask me.

Kelly's careless statement shows how much of an afterthought immigrants are to high-ranking Anglo authority figures who have never once found themselves in the desperate position of risking everything for the mere possibility, not guarantee, of survival in a strange land. Don't forget—before he became the bigot whisperer, Kelly served as head of the Department of Homeland Security, which oversees the very agencies (ICE as well as Customs and Border Protection) that are under public scrutiny. Take this month's senseless murder of a 20-year-old Guatemalan woman at the hands of a Border Patrol agent. CBP had to alter its original statement to somehow account for the fact that Claudia Patricia Gómez Gónzalez, a forensic accountant reportedly looking to continue her education here in the States, suffered a gunshot wound to the head after allegedly "rushing" the officer, which a eyewitness heavily disputes.

Then again, it's hard to believe an agency that brutally attacks migrant children and has routinely done so for several years. A new report by the American Civil Liberties Union found instances in which personnel ran over, tased and sexually assaulted teenagers under their watch. In fact, the federal government spent $60 million over 12 years settling cases in which CBP officers were involved in deaths, driving injuries and wrongful detentions. Though the abuse isn't specific to the current administration alone, I'd venture to guess that the use of hateful, anti-immigrant rhetoric from the top may prove influential in how these public servants operate.

Simply existing as an undocumented person in the U.S. is grounds for potential deportation under a trigger-happy Trump.

And there's already evidence of such disgraceful behavior throughout social media. Most of us have seen the countless videos circulating online after Trump's inauguration that show ICE agents ripping mothers and fathers from screaming children outside of schools, homes and other places of sanctuary. In case you forgot, the DHS lifted Obama-era guidelines that prioritized the arrests of those with criminal convictions, so it's an absolute free-for-all now where any and everyone is targeted and deemed a threat to national security. Simply existing as an undocumented person in the U.S. is grounds for potential deportation under a trigger-happy Trump. Hell, even U.S. citizens are getting caught in the Mexican-hating mix.

Additionally, it appears as though ICE's jurisdiction may start expanding to our public schools thanks to another clueless Cabinet official whose personal wealth could actually pay for the legal fees of hundreds of detained immigrants. Betsy DeVos testified before a congressional committee last week that it's up to schools to decide whether to notify ICE about potentially undocumented students or family members. That jaw-dropping comment effectively challenges existing law that says all students, regardless of status, are guaranteed a proper education. But who knows with this batch of bozos? Didn't y'all see that picture of the bus outfitted with dozens of car seats for snatched toddlers headed to detention facilities? Who's to say that wouldn't arrive at campuses nationwide to corral K-12'ers of a certain skin tone?

I'll be the first to note that Latino activists called Barack Obama the "Deporter-in-chief" during his final years in office because of the record number of removals (upwards of two million) under his supervision—despite his outreach to DREAMers and DACA recipients. This situation, however, has a different tune because of the immediate inclination on the part of the government to tear families apart, and keep them apart (even lose them, for God's sake)—all in an attempt to make a strong statement about who is worthy of entering our borders. I'm sorry, but when a room of unqualified individuals accused of treason decide who's qualified to be 'American' on their 1960s WASP-y terms, you know we're fucked.