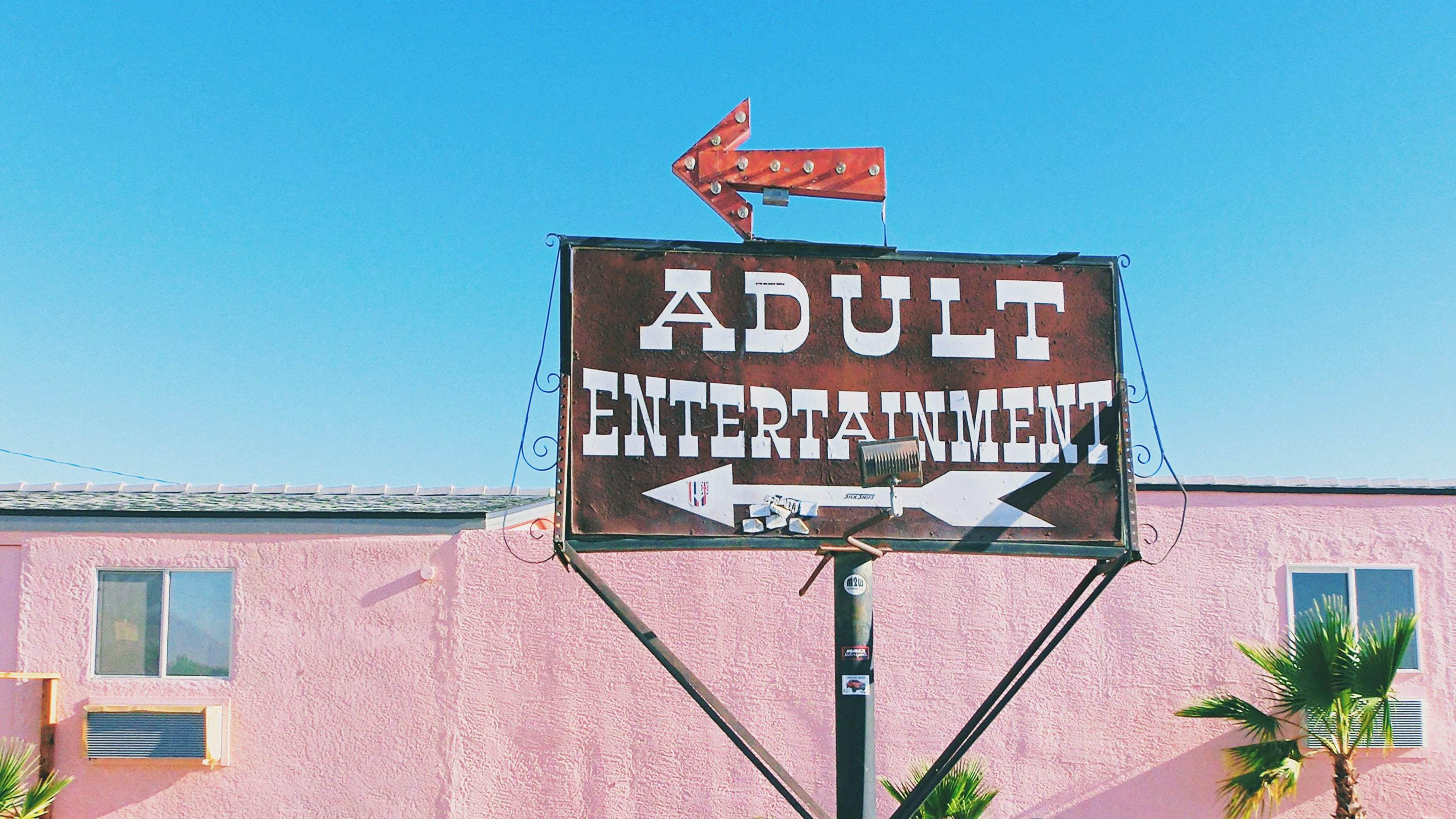 Sneak a Peek at Nevada's Legal Brothels
Written by Carlotta Valdez

Published on

May 03, 2018
Diners and dollar stores dot the desert landscape of Pahrump, Nevada with mobile homes lined up in between. Two legal brothels, Chicken Ranch and Sheri's Ranch, mark the edge of town—nothing but tumbleweeds in every direction and a smattering of disused horse trailers in the other.

Prostitution, as we know it,
originated
in America as early as the colonial era when there was a disproportionate amount of men in rural areas. But some of Nevada's first working women saw the lawlessness in the Wild Wild Wast as an opportunity to cash in on demand. Unlike other women, they were financially independent. They dressed, danced and traveled as they pleased, obtained birth control and divorces, learned self-defense and took abusive men to court. As frontier towns developed madams frequently owned prime real estate, supported the arts, and helped to fund public works and crisis relief efforts.

Early in the last century, legislators adopted a state-by-state ban alongside Prohibition, contemporaneous with "chastity" laws against erotica and birth control. Unlike other states, Nevada never adopted a comprehensive moratorium and instead heavily regulated the business. Today, there are 30 licensed brothels in the state, according to the Center for Disease Control. These brothels can employ up to 50 people and must adhere to strict health regulations to keep the environment safe for customers. Only counties of less than 400,000 may qualify for a brothel license, provided staff members are of age.
Sheri's Ranch looks like a high-end strip club from the outside. Inside, a petite, grandmotherly madam meets as casually as a restaurant hostess before notifying the hotel office, via earpiece, that we've arrived. A friendly, maternal bartender pops a beer for my partner while we relax. There is a bar and grill where groups of women chat in the booths, dance on poles to the jukebox, and read or work on laptops at the bar. Some wear lingerie, some jeans and jackets, many close-fitting dresses and heels. Television monitors show sports matches and the weekend's roster of ladies. The road from Las Vegas briefly closed in the storm, slowing down Friday night business to a trickle of mostly retirees. Sheri's staff estimates one in eight of their clients to be male virgins, some of them middle-aged. A few guests are disabled, others are elderly and/or widowed. Then there are the visitors that simply seek ready-and-willing companionship to snuggle with, to sit and talk.

Herein lies the brothels' amazing secret: many paying clients—some workers estimate 75 percent—don't come for sex, even broadly defined. One staff member shares in an online forum, "Most people are too concerned with their partner judging and leaving them. Married couples die every day never truly understanding the person they spent their lives with, and never knowing the types of raw uncut truths that we will get. Sex is a perk, the true art of our jobs is all in the mind and the soul." The bar opens to a cavernous, gleaming white parlor featuring nude portraits and a lacquered grand piano. We pass through en route to check-in before following a staff member past the courtyard pool. We won't splurged on a themed suite (Pirates, Arabian Nights), so we get a standard motel room. We freshen up and return to the bar where a courtesan meets us to give us a proper tour.

We reach a long, narrow hallway with windows on one side and doors on the other. Our guide points beyond the windows to the bungalows on the courtyard's far side, explaining that for the right price—for an hour or a night—guests can receive VIP service. They can also book sessions in the fantasy "Playland," starting at an even higher price point. Slightly less money can grant entry to the dungeon and massage room, sharing the corridor with the ladies' boudoirs. The house minimum covers the most utilitarian item, an experience dubbed "Seven Minutes of Heaven."

The only place where dollar amounts may emerge is inside those closed bedrooms. Veterans may toss out numbers online, but these estimates vary so widely as to be useless, sometimes naming a few hundred or multiple thousands for the same act. In fact, they could all be correct, since each lady sets her own price for any given session. Negotiations fail with some regularity, at which point clients sit down near the parlor in a sort of pornographic purgatory, where the madam will appear and attempt to broker a deal by finding someone who will charge less. But take-home pay isn't what the prices may suggest: the women split earnings with the house and pay rent to stay there, besides paying for their checkups and licenses.

Next door, Chicken Ranch features a more traditional bordello scene. The exterior and gift shop gleefully trades in camp. But when Madam answers the door, offers a seat in the front room and says she'll get the "girls," she might as well be a friend's parent in any middle-class cul-de-sac fetching her visitor's playmate. A cat eats from his dish in the hall, an apron-clad resident fixes snacks in the kitchen and the five or so bedrooms are unmistakably home to everyday women and their personal effects. The ladies also work with middle-class prices, after which cash tips are custom. The only patron we saw in the adjoining bar on Saturday afternoon was a retirement-age woman, who told us she worked in the mortuary business. She said she loved it so much, she'd do it until she died.

Back at Sheri's, Saturday night is prime time, and the lot was full of cars. We put on swimsuits, plopped down in the hot tub and took in the windowed quadrangle around us, announcing what we could see: a large man on tour, a busty blonde in a bathrobe entering massage room, the same big man returning from a failed negotiation, a redhead in a schoolgirl outfit guiding a second woman. Awkward tours traipsed back and forth and our eyes and giggles traveled with each one. Then we saw Madam on the radio. Whatever she was discussing with security, it looked serious. But the voyeuristic joke was on us. After a half hour of our game, she march through the courtyard and headed straight toward us. Assuming she bore an aggressive sales pitch, we sank back into nonchalant poses.
"Listen," she warns us, "No hanky panky in the hot tub. Eyes are everywhere!" Nodding in satisfaction at our faint protestations, she turns on her heel and struts back inside. She is ready to put out more fires, or to fan the flames.