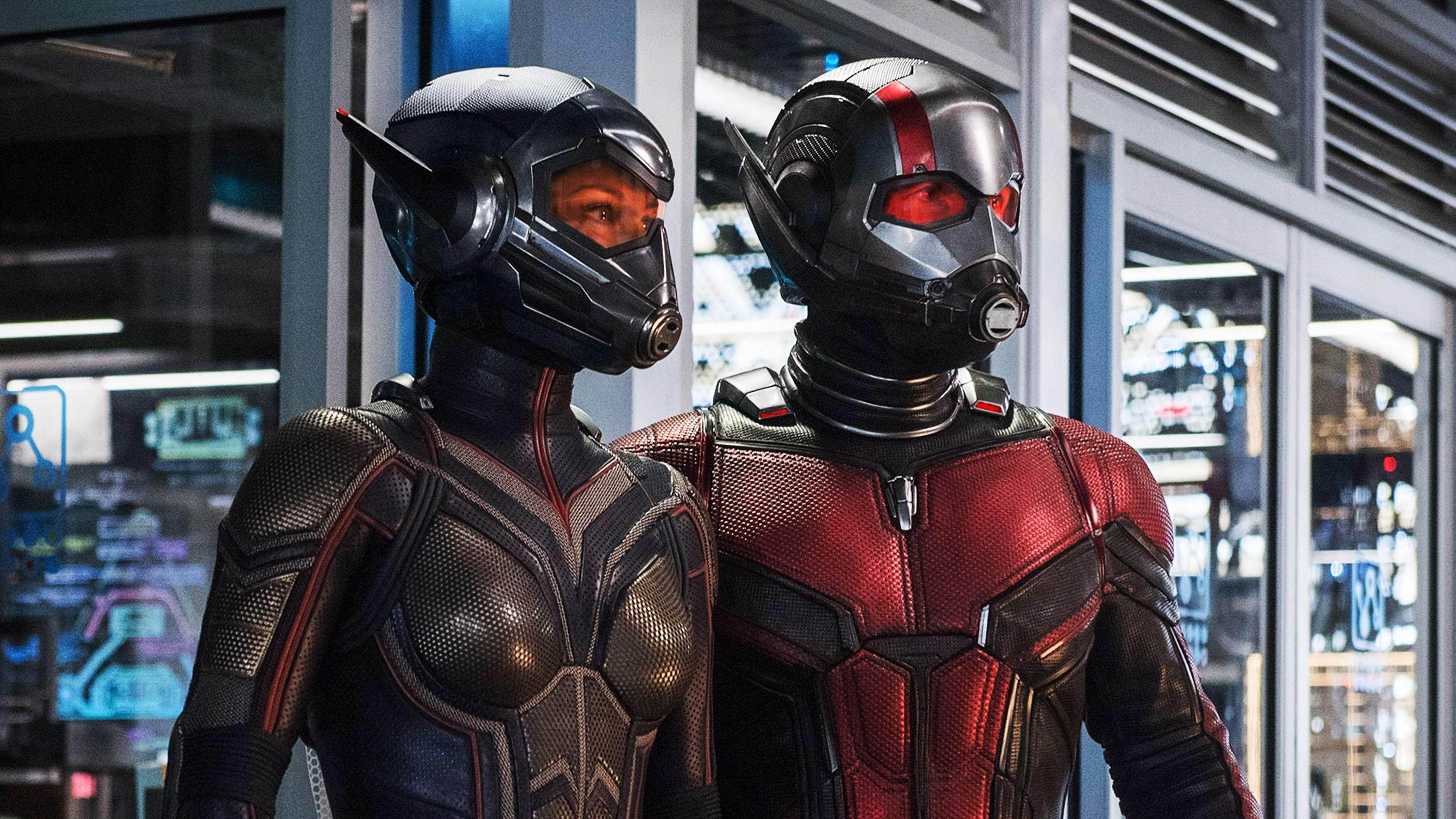 Is 'Avengers' Excitement Too Much for 'Ant-Man' to Carry?
Written by Adam Howard

Published on

May 02, 2018
The year isn't even half over yet, and the Marvel Cinematic Universe is arguably already enjoying its most unprecedented success to date, both commercially and critically. The one-two punch of Black Panther in February and Avengers: Infinity War this past weekend represents perhaps the most unparalleled dominance of a genre franchise in history. (Caution: Spoilers ahead!)

Black Panther
, with its prescient racial themes and acclaimed performances, was a game-changer, upending preconceived notions of how a predominately black film could perform. It's currently the third-highest grossing film in U.S. history (not adjusted for inflation) and has even generated
genuine Oscar buzz
, a first for a Marvel film.
Hot on its heels,
Avengers: Infinity War
managed to open even bigger (grossing more
than any previous film
in its first weekend) and has earned kudos for not only weaving in over a dozen leading characters into a single, complex narrative, but for also having the guts to end on an uncharacteristically downbeat note—with the potential deaths of several beloved characters, and the triumph of its imposing villain, Thanos. Both films have been
hailed by critics
and audiences as a much-needed change of pace in terms of style and substance from the 16 Marvel films that proceeded them, dating back to the first
Iron Man
film in 2008.
So when audiences got the latest look this week at the trailer for Marvel's next and last offering for 2018—
Ant-Man and the Wasp,
hitting theaters July 6—the tonal incongruence couldn't be more jarring.
Ant-Man and the Wasp
's
first official trailer
(which makes great use of the hip-hop classic, "It Takes Two"), debuted on Tuesday and demonstrated that the big-budget sequel to the hit 2015 origin story would maintain that film's frothy, fairly inconsequential tone, which was
well-received
the first time around but feels like a real 180 from the brooding nature of
Infinity War
. Ironically, because its stakes seem lower and the plot more lighthearted, it might be the closest thing to a risky endeavor that Marvel has produced in years.
Because its stakes seem lower and the plot more lighthearted, Ant-Man and the Wasp might be the riskiest endeavor Marvel has produced in years.

Of course, Marvel has hit it out of the park when they've had doubters in the past. They weathered a
contentious
Hulk
project
before eventually establishing fan-favorite Mark Ruffalo in the role as the fearsome green giant. They managed to turn the more obscure Guardians of the Galaxy into one of their most beloved franchises. And the first Ant-Man film (starring Paul Rudd in his first big-budget blockbuster role as Scott Lang) was subject to behind-the-scenes gossip, due to
the exit
of original director Edgar Wright (
Baby Driver
) in favor of Peyton Reed (
Bring It On
), and yet that film performed much like any other Marvel blockbuster, grossing over a half-billion dollars worldwide.
Still, there is the lingering question of how
Ant-Man and the Wasp
will address the cliffhanger ending of
Avengers: Infinity War
, if at all. Ant-Man—along with Jeremy Renner's character, Hawkeye—was noticeably absent from the interplanetary battles of the latest Marvel smash. In that film, it's revealed that those two characters—who technically became outlaws over the course of their last appearances in
Captain America: Civil Wa
r for violating the fictional Sokovia Accords (which cracked down on the antics of "exceptional" people)—had effectively turned themselves in to the authorities and gone underground, hence their sitting out the fight against Thanos. And now multiple news outlets have confirmed that
Ant-Man and the Wasp
picks up where
Captain America: Civil War
left off, instead of where the most recent
Avengers
film concluded.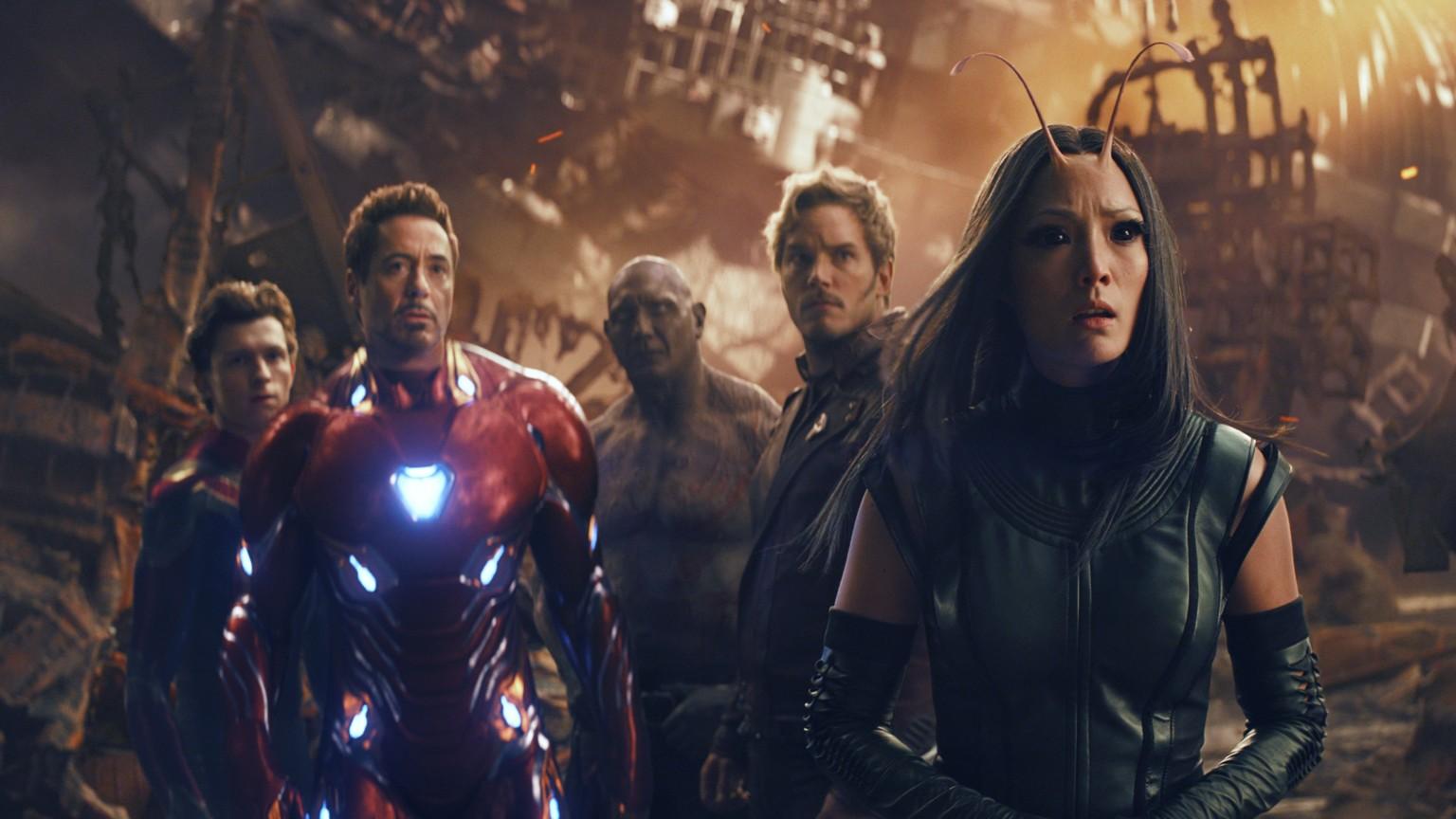 Marvel has experimented with parallel storylines before (for instance, characters in spinoffs have cryptically referred to the action-packed finale of 2012's
The Avengers
as "the event in New York"), but more often than not, they have built narrative bridges between their projects, which has both served to sell tickets, as well as expand their ambitious cinematic tableau. For instance, the excitement generated by the first
Avengers
film clearly raised the profile of
Iron Man 3
, which came out the following year, and wound up outgrossing its two stand-alone predecessors. And this year, it's widely believed that the rapturous response to
Black Panther
only fueled more enthusiasm for
Infinity War
, which also featured that breakout character in a supporting role.
Infinity War
, which daringly ends with the fate of numerous major franchise figures —including Doctor Strange, Spider-Man, several Guardians of the Galaxy (just to name a few)—hanging in the balance, has not only left
some fans devastated
but also thirsty for resolution. And while the after-credits sequence
hinted that
next year's anticipated
Captain Marvel
(starring Brie Larson in the title role) may provide the key to several resurrections,
Ant-Man and the Wasp
appears to do nothing to ease the pain.
But that doesn't mean the film won't allude to or even provide a fresh perspective on the events of
Infinity War
. Plus, the movie has an
ace up its sleeve
: It's the first MCU film to truly put a female heroine—Evangeline Lilly's Wasp — front and center. Sure, Elizabeth Olsen, Danai Gurira, Scarlett Johansson and several other formidable female stars have showed off their acting and action chops in Marvel movies before, but this is the first time a woman has played a titular hero role in the series, and if the early trailer is any indication, she'll likely be fighting side-by-side with Rudd's character for much of the running time.
And Lilly won't be the only strong woman in the cast—Hollywood icon Michelle Pfeiffer plays a pivotal role as the original Wasp (alongside Michael Douglas, returning to play the original Ant-Man, Hank Pym), and the villain Ghost is also played by a woman (
Ready Player One
's Hannah John-Kamen). So in other words, even if the new
Ant-Man
isn't necessarily going to provide closure for
Infinity War
fans, it will be spinning something fresh and new. And since the MCU hasn't had a major stumble yet, it feels foolish to bet against them now.