If imitation is indeed the sincerest form of flattery, consider us tickled pink by E.B. the Younger's new video.

Eric Pulido may be launching a new solo project, but he's been working the stage for decades—first as a guitarist for the Denton, Texas rock-folk outfit Midlake and then as frontman after former lead singer Tim Smith's departure in 2012. Pulido's debut album as E.B. the Younger,
To Each His Own,
arrives via Bella Union on March 8th. The nine-minute video for its third single, "When the Time Comes," is an affectionate send-up of
Playboy After Dark
, a variety show that ran for just two seasons at the dawn of the 1970s and featured a dapper Hugh Hefner in casual cocktail-soaked conversation with guests that ranged from Tina Turner to Sharon Tate.
Pulido enlisted actor and multihyphenate Jason Lee to direct (judging by his indelible work as a hirsute rock star in
Almost Famous,
Lee knows a thing or two about '70s style), and Lee in turn brought in Dallas-based creative duo Sarah Reyes and Daniel Driensky, known collectively as
Exploredinary
. Lee and the members of Midlake met at SXSW in the mid-aughts, and their bromance has resulted in a number of collaborations; it even inspired Lee to move to Denton a few years ago. The story of how they came to make "When the Time Comes" somehow involves skateboards, speakeasies, Journey and, of course, Playboy. We got on the phone with Lee and Pulido to find out more.
Jason, what drew you to this project?
Lee: It's funny, because the guy who plays the host is my partner at
Stereo Skateboards
, Chris Pastras, and that's kind of our aesthetic. We've had the company since 1992 and we had actually done a pilot for MTV,
Stereo Sound Agency,
that was kind of in the vein of
Playboy After Dark.
The show never got picked up, but it was really funny: It had a bunch of skits in it, a band played, there was skateboarding footage—kind of in that campy
Playboy After Dark
thing. So when Eric mentioned that he wanted to do a video kind of in the vein of Playboy After Dark in his bar in Denton, which kind of has that vibe, it was perfect.
How did Playboy After Dark inspire the video?

Pulido: I didn't know about the show until I happened upon an episode with Harry Nilsson. I'm a big Nilsson fan, and he didn't perform live. There's no live footage; there was just a BBC special and some one-off type things. This [Playboy After Dark appearance] was a performance where he was live and there's a couple of songs and an interview with Hugh. I just loved being able to see this rare footage of one of my musical idols performing in such a raw, organic and honest way. Like most things, when you find out a show or something you continue down a rabbit hole and I started looking at other episodes: Steppenwolf, Tina Turner, Three Dog Night, Fleetwood Mac. I was just like, Man, this is a really cool format. It's kind of an antiquated thing these days to see, especially pure musical acts on a show, and I just really loved that mid-century style of furniture, fashion and obviously arts and music.
The Midlake guys and I started a bar seven years ago called
Paschall
. It's a second-story cocktail bar with a speakeasy mid-century type of vibe, and when we first started I joked that there were some areas that reminded me of the show. I always thought it would be cool to have something like that, where we'd have an artist come in and do an interview. I think Jason and I even talked about it at that time, and he said, "Oh yeah, we did this
Stereo Sound Agency
thing," so it's always been in the back of my head. Jason and I talked about doing something for the record, and we landed on this song and started talking about this idea again and I said, "What if we did it at Paschall?" Everything just kind of organically came together. We shot it in one day.
We're hearing covers of Journey and all these random songs just pulsating through the floor as we're doing dialogue. Everybody in between takes was singing along.

How did you and Exploredinary achieve the look that you wanted, Jason?
Lee: I was first going to shoot it in 16mm. I think I've done three projects prior in 16mm with Midlake, and we did a live concert on digital. But 16mm was costly, so I talked to Daniel and Sarah and I said, "It's gonna be a lot easier to do video; let's use camcorders, like VHS or something." But we didn't have time to get the cameras so I said, "All right, let's just use digital cameras but shoot 4x3 aspect ratio and just wash it out—make it look as much like video as we can." As you can see, it's pretty low-contrast and it's got that ultra presence that you see with TV, and they were able to figure out what the frame rate of old TV programs was back then. They did a really good job. They made their fancy digital cameras look like old video tape, which I thought was great. We threw up a few lights here and there and we just went for it.
Tell me what the atmosphere was like behind the scenes.
Lee: I will say that Paschall bar is on the top floor, and below that there's another bar—and there was a band playing over there, so we could hear it. It was a cover band, and as we're filming our video we're hearing covers of…
Pulido: Journey.
Lee: …Journey and all these random songs playing at the bar downstairs, just pulsating through the floor as we're doing dialogue. Everybody in between takes was singing along. [laughs]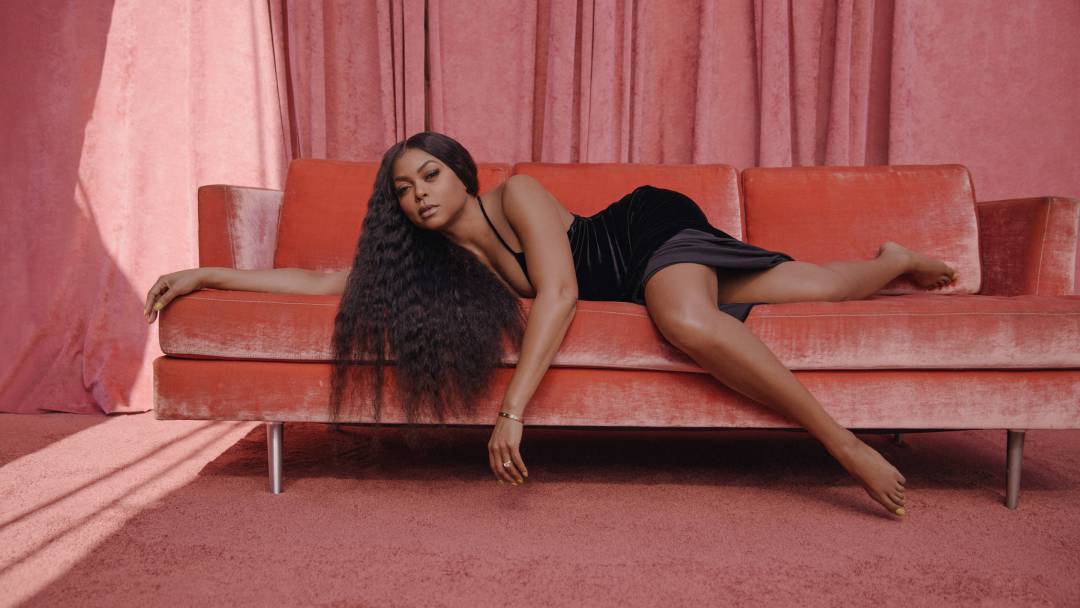 The powerhouse actress is a walking master class on surviving and thriving no matter what
How did you you handle the costuming?
Lee: I think Kate [Siamro, who styled the video] saw some episodes, and most of the extras were friends and they were directed to bring certain items of clothing. But I don't think anybody knew what we were doing, Eric, did they?
Pulido: We had some music playing in the background, which you see on the video itself, kind of a loungey jazz type of vibe, so everybody was in that mood. It was an open bar at Paschall and there was food for everybody, so it was very fun and playful to get into that. Our pitch to our friends was just like "Hey, do you want to come hang out for a day and be a part of this thing for a music video?" We obviously shared the reference and across the board everyone's like, "Yeah, I want to come play dress up and be in this music video," which was huge for me. I was so thankful to have Jason and Daniel and Sarah at the helm, but also all these friends that pitched in. It was a really cool experience and you could feel that vibe throughout the day, and hopefully that translates in the video as well.

Jason, you've said that your interest in acting, and in culture, all stemmed from your introduction to skateboarding. Without getting too personal, what's your first memory with the Playboy culture?
Lee: Well obviously, like any kid, finding the magazines. Who didn't know about Playboy magazine? I'm guessing my older brother must've had some magazines lying around after the '70s or '80s.
Pulido: I'd go stay with my dad every other weekend, and when we did that, my older brother and my older sister, we'd see our step brothers who were over there. My older brothers and I all slept in the same room, in bunk beds. One day, we were looking for places to hide-and-seek, and I lifted up the bed and my older step brother had this black magazine with a white Playboy bunny on the front of it. I remember it so vividly. I picked it up and I took it to my dad and my stepmom and I was like, "What's this?" This was sometime in the '80s, and they were like, "Where did you find this?" Needless to say, I think he got in trouble a little bit.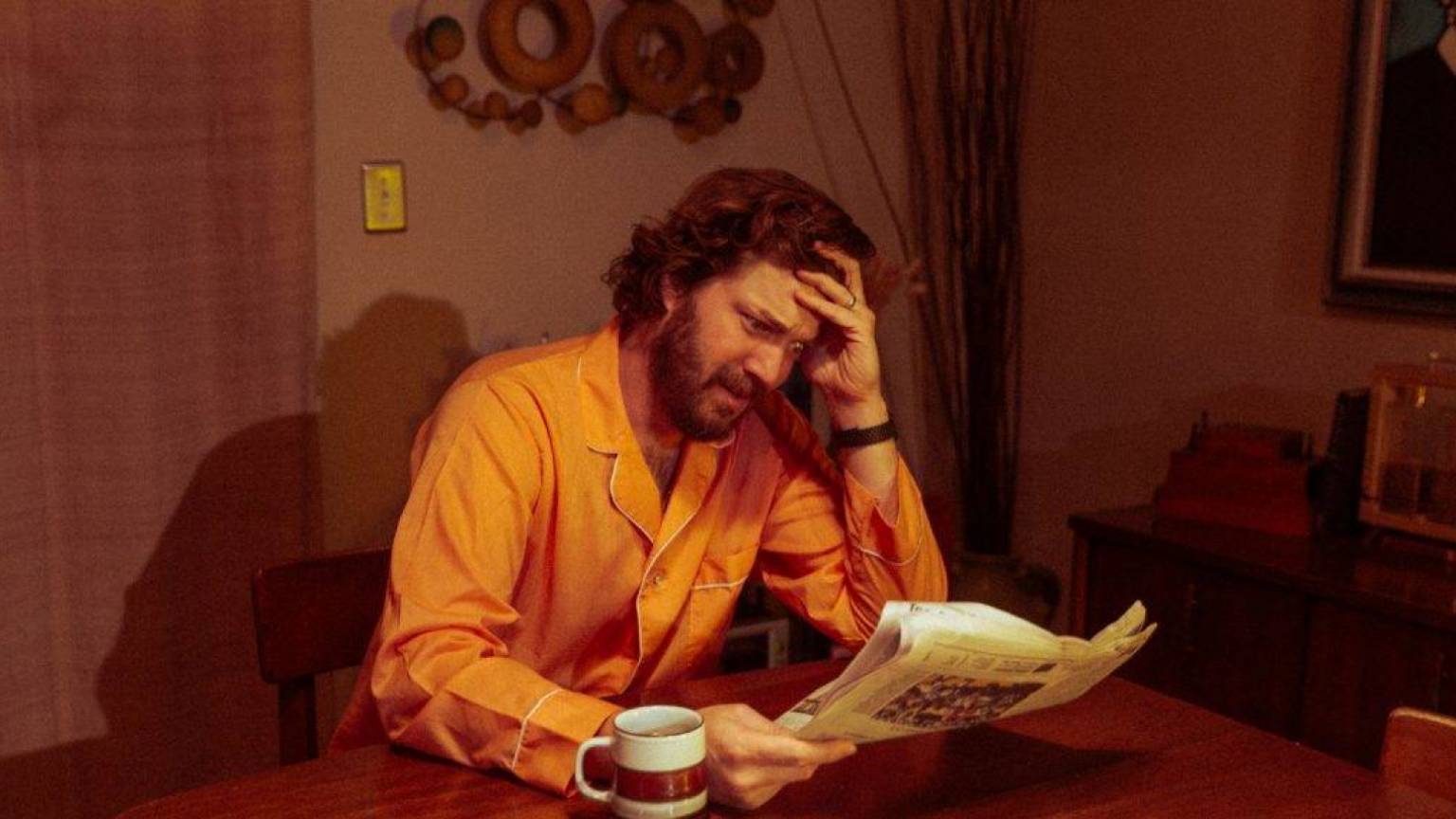 Jason, you really delved into the town of Denton, photographing it and even moving there. Were Eric and his band part of the appeal to make that move to the town?
Lee: Yeah. My family and I wanted to change things up for a little bit, maybe try to get some land. And we thought about coming out here because we knew Eric and the Midlake guys, and I had come out here a bunch of times over the years working on other projects with the band. And so we did that, I think four years ago now. They were the connection.
There seems to be a common thread to what you both are doing: Eric, you're branching off with a solo project, with a new name, and Jason, you started out as a professional skateboarder, you're recognized as an actor and you are mostly focusing now on directing and photography. What are the challenges as you've invested yourselves into new roles?

Lee: I look at it like it's just one of a bunch of the things I do, versus stopping one thing and then transitioning into something else. I've been photographing since 2002, so whenever I wasn't working as an actor, I was always on road trips shooting photos and exhibiting work and hosting impromptu independent photo and art exhibitions in L.A. It's kind of just one of many things—directing something, still working with Stereo Skateboards after all these years and working on the designs with Chris and then doing some voice-over work as an actor, which I still do. I'm writing another script concurrently as I'm working on an exhibition that I have coming up in Oklahoma, so I just kind of like the idea of bouncing around and kind of doing whatever seems to feel right at the time without really abandoning other things.
The only thing I've abandoned, obviously, is professional skateboarding, because I'm almost 50 years old. But in terms of my involvement with skateboarding, it's still there. Skateboarding was the thing that would ultimately birth my creative mind to do other things—acting and photography and all that stuff. So I kind of look at it as one of many things that I do that I find enjoyable and creative.
Pulido: I think Jason personally has inspired that a lot: Whatever it is that you're doing, be passionate about it, be sincere, enjoy it. And Midlake is obviously a huge part of the musical and artistic effort that I've had, but there are so many different arms of that desire that I want to express, so it's not about what's successful or what's convenient. It's something enjoyable that I want to do: get into the studio with some of the Midlake guys and some of these other guys and bring some ideas and have fun and see what comes out. I think that as I've gotten older and have a family, just a little bit more of a perspective, my priorities have changed a little bit. I think it's cool to see some consistency, with the Midlake guys still part of it, and Jason is still part of it, carrying that thread that we might have, whether it's a band, or a solo project, or an art exhibition. It's kind of cool that we've been able to weave different partnerships together.
Who has the wilder stories, as a Hollywood star and rock star, between you two? The kinds that would make Hef proud.

Pulido: [laughs] I think we're both pretty PG.
Lee: Why even try to compete with that, right? I work in my photo studio every day, I pick the kids up from school, we read books at night, we play baseball on the weekends, we go skateboarding. My mind is working fast all the time and I've got all these various projects going on, but other than that things are just relatively slow and chill, as they say.
Do you get your kids together?
Lee: Oh, yeah. We all live pretty close to each other. Chris is out in L.A, and I go out there or he comes out here. Between the whole Midlake band, Chris Pastras and myself, how many kids do we have? Jeez, I think it's probably about 30 kids.
Pulido: Yeah, we have a few family bands we could start between the lot.