The door of a black limo opens, and the chauffeur beckons you inside. Suddenly you're rolling down Sunset Boulevard, city lights flashing outside as champagne flows in the backseat. A jazzy tune plays as your destination looms in the sleek, shiny cityscape—the penthouse of Playboy's Los Angeles headquarters. Elevator doors open to reveal a star-studded party in full swing, guests mingling, dancing and drinking.

An American playboy's fantasy come true? That's exactly what the opening sequence of Hugh Hefner's
Playboy After Dark
variety show sought to embody.
Celebrating its 50th anniversary this year, having run in syndication for two seasons, from 1969 to 1970,
Playboy After Dark
was a heady unraveling of the traditional talk show and variety formats. Each episode was structured as a party hosted by Hefner, at which musical guests, comedians, writers and celebrities of all stripes mingled with models and other
stylish young people
. Every party ended with a fade-out to a winking Rabbit, as if to say, "See you next time."
The idea for the show came about in 1966, when Playboy opened its London club. Hefner had been burying himself in writing the
Playboy Philosophy
series for the magazine, but a firsthand glimpse of the British scene changed everything.
Despite the show's brief run, it has become legendary in some circles.

"The miniskirt had just arrived; swinging London was really swinging," said Hefner in a 2006 interview with Bill Zehme. "I saw the future. I'd been writing about it in The Playboy Philosophy and making a case for the sexual revolution, and I felt it was time to come out from behind the desk once again and start living the life. So when I went back to Chicago, I stopped doing the editorial series right then and started making plans for the television show."

Five decades later, despite the show's brief run, it has become legendary in certain circles, enjoying a level of recognition that reaches beyond cult phenomenon without quite achieving mainstream awareness. An early performance by the Grateful Dead has made Playboy After Dark a fixture of Deadhead lore; that status was cemented in 2017 when the show was discussed at length in the exhaustive four-hour documentary about the band, Long Strange Trip.

It's not hard to see why. The 1969 segment not only showcases the Dead at their Aoxomoxoa-era best—performing "St. Stephen," "Mountains of the Moon" and "Turn on Your Love Light"—it also highlights the playful charm of a young Jerry Garcia in his interview segment with Hefner.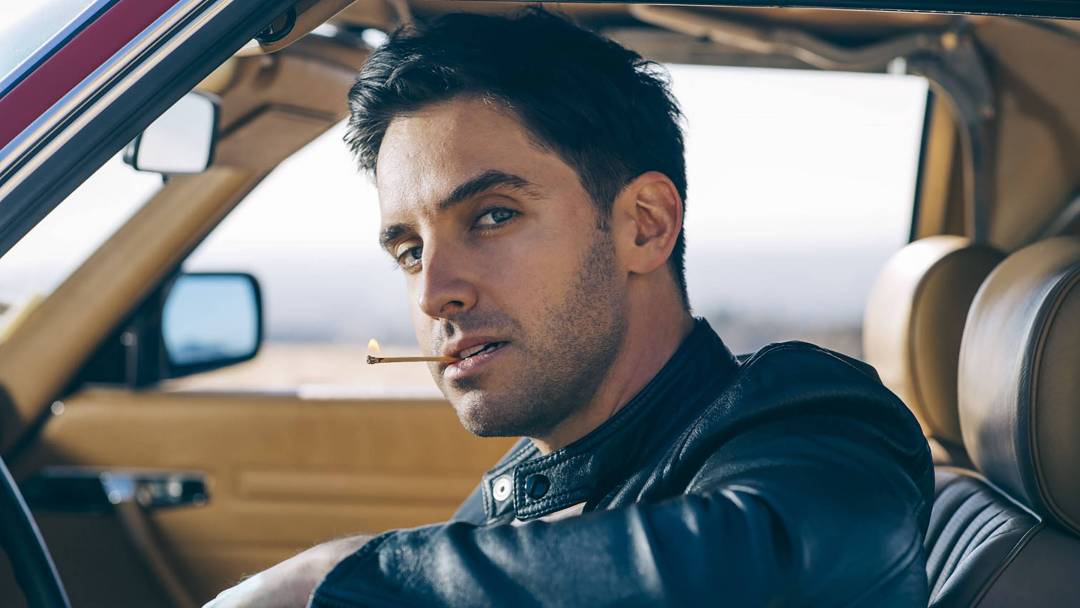 We sent Broad City's Paul W. Downs to execute the highest form of journalism: the celebrity profile
"I notice that with your own group, you've got kind of a stereo effect going on here with drums—two complete sets of drums and two drummers," Hefner says to the serape-wearing Garcia before the band plays. "Obviously for a purpose."

"Right," replies a smiling Garcia. "Mutual annihilation."

"I see. In other words, the guys kind of compete with one another?"

"Well, they more chase each other around. It's like the serpent that eats its own tail. And it goes round and round like that," Garcia says, twirling his finger. "If you can stand in between them, they make figure eights on their sides in your head."

With dialogue like that, it's easy to believe Grateful Dead drummer Bill Kreutzmann's claim in his 2015 autobiography, Deal: My Three Decades of Drumming, Dreams and Drugs With the Grateful Dead, that while taping that episode the band's sound engineer slipped some homemade acid into the on-set coffee.

That's coffee that Nanci Roberts very likely would have drunk. The former model and actress—who went on to be a successful Hollywood art director and production designer on shows like Arrested Development and films including the Taken series—was 18 when she was hired as an extra for Playboy After Dark and wound up appearing on all 52 episodes. A number of Los Angeles models circulated among the party guests on the show; one of them, Barbi Benton, would go on to be one of the most important women in Hefner's life.

It was very much like a real party at the Mansion, so distinctions of race were simply not there. And in portions of the country, that was not acceptable.

The show's blend of
high society
and flower power could be disorienting, but Roberts doesn't recall anything becoming literally lysergic while filming with the Grateful Dead.
"I don't remember anything like that," she says of the alleged LSD incident. "I was trying to think, Was there ever a show that was really odd and off? I don't know! A lot of people were a little bit out there anyhow."
The Dead weren't the only musical act that left an impression; in fact, the dozens of killer musical performances—especially from then up-and-coming rock bands like Deep Purple, Steppenwolf and the Grass Roots—might be
Playboy After Dark
's most lasting legacy.
"For me, being a teenager in the 1960s and getting to see every great rock band—that was probably the greatest gift I ever got," says Roberts.
---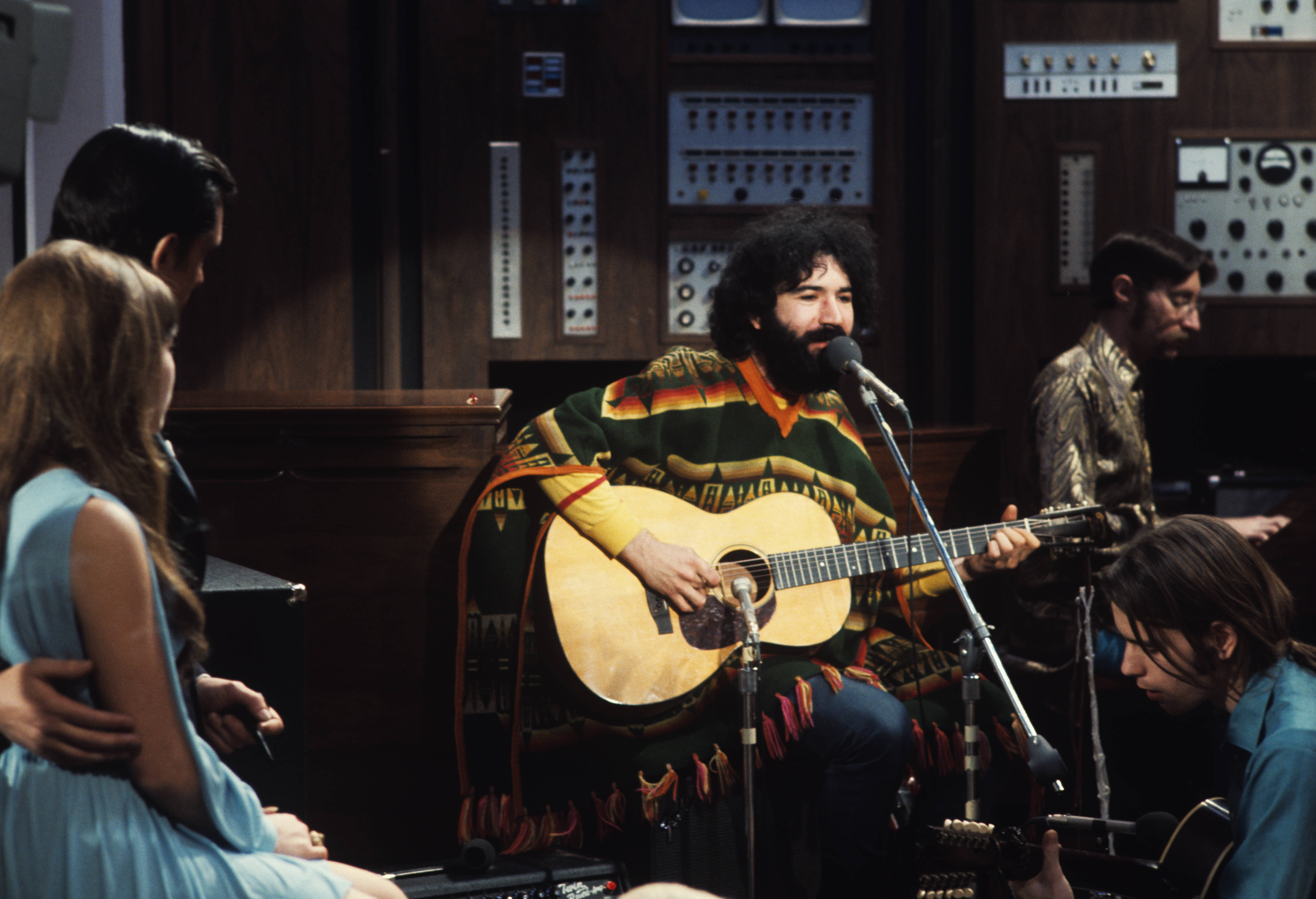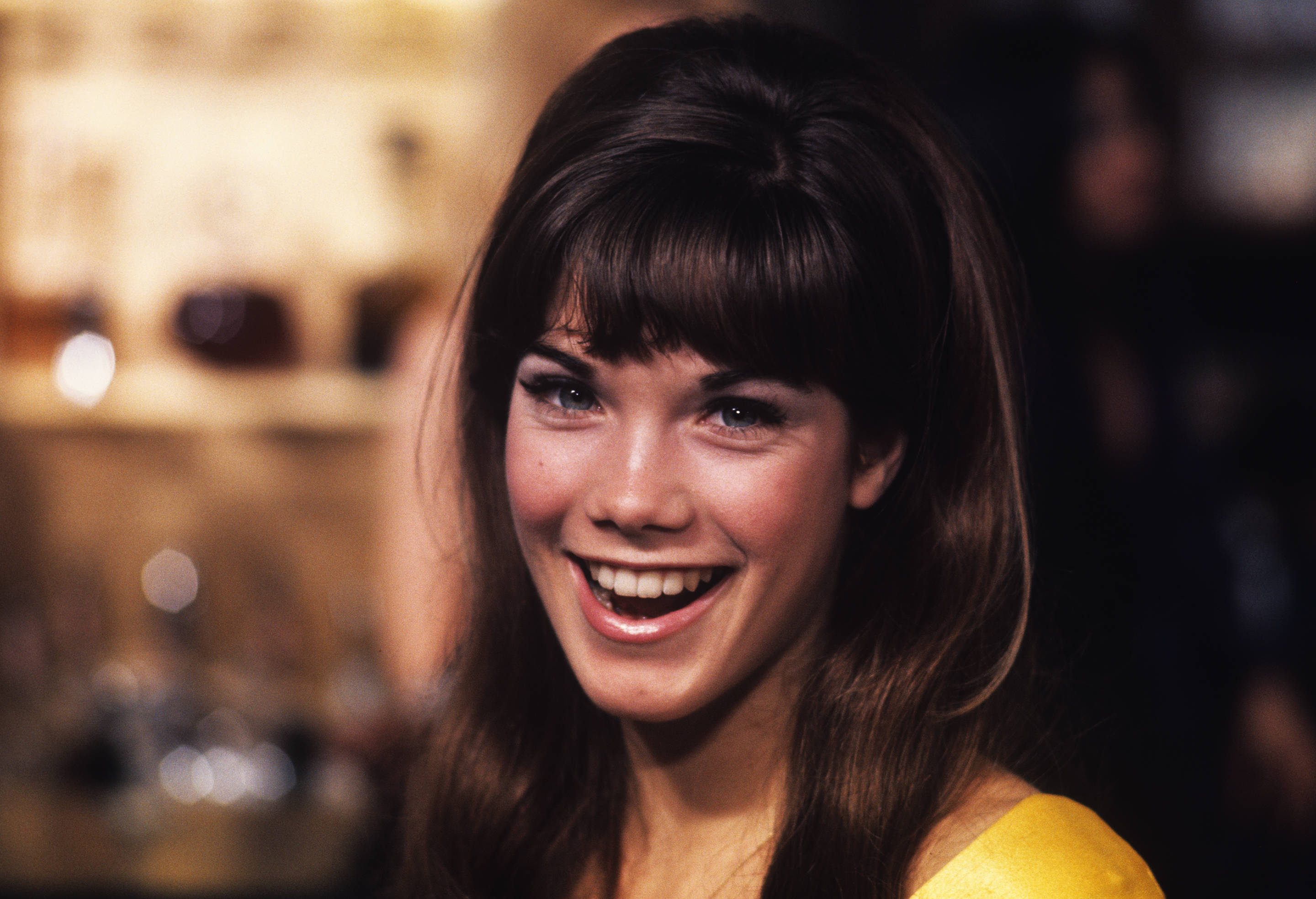 Hefner's original television show, Playboy's Penthouse, which ran from 1959 to 1961, had stirred up controversy by inviting people of color to the party, and it wasn't shown in some markets because of it.

"It was very much like a real party at the Mansion, so distinctions of race were simply not there. And in portions of the country, that was not acceptable," said Hefner about Playboy's Penthouse.

"Segregation was still the way of things in major portions of the South. We broke that color line, and I'm proud that we did."

Though Playboy After Dark came a decade later, it was still far more racially integrated than most shows of its time. It featured performances from R&B and jazz greats including James Brown, Marvin Gaye, Smokey Robinson, Buddy Miles and Lou Rawls.

The show also drew from the folk explosion, with sets from the likes of Pete Seeger and Joan Baez. One of the most unexpected bookings was singing family the Cowsills, for which Roberts takes responsibility: She was engaged to lead singer Bob Cowsill.

"That was a surprise for me. At the end of the show, they brought out the Cowsills, who would never have been on the show otherwise," she says. "We weren't really married yet, but we pretended to be. Our wedding was the week after the show ended."

When it was a comedian's turn, he or she would simply start their act in the middle of the room.

Playboy After Dark
also spotlighted comedians such as Bob Newhart, Mort Sahl (who was married to Playmate China Lee), Shari Lewis, Tommy Smothers and David Steinberg. Nick Ullett, who performed on the show as part of a British comedy duo with Tony Hendra (who would go on to play the band manager in
This Is Spinal Tap
), remembers how unusual the show's premise and set were. Host Hefner escorted the camera through the gathering, chatting with the celebrity guests and introducing them to one another. The absence of a stage made the set unlike other productions.
"The concept behind the show was really instead of simply putting the talent on stage and having you watch it from an audience, we turned it into a party," Hefner said.
Musicians
had their band setup, or at least a piano to lean on, but when it was a comedian's turn, he or she would simply start their act in the middle of the room.
"It was interesting, because you didn't perform to an audience; you performed to the people around you," says Ullett. "It was a different look, and it had a different feel."
Designed to appear as if it were shot in the luxe bachelor-pad penthouse of the Playboy building at Sunset and Alta Loma, which housed a Playboy Club at the time, the first season of
Playboy After Dark
was actually shot on a soundstage on the CBS lot, the set a remodeled version of the one from
Playboy's Penthouse
. The second season of
Playboy After Dark
was shot at the KTLA studio on Sunset.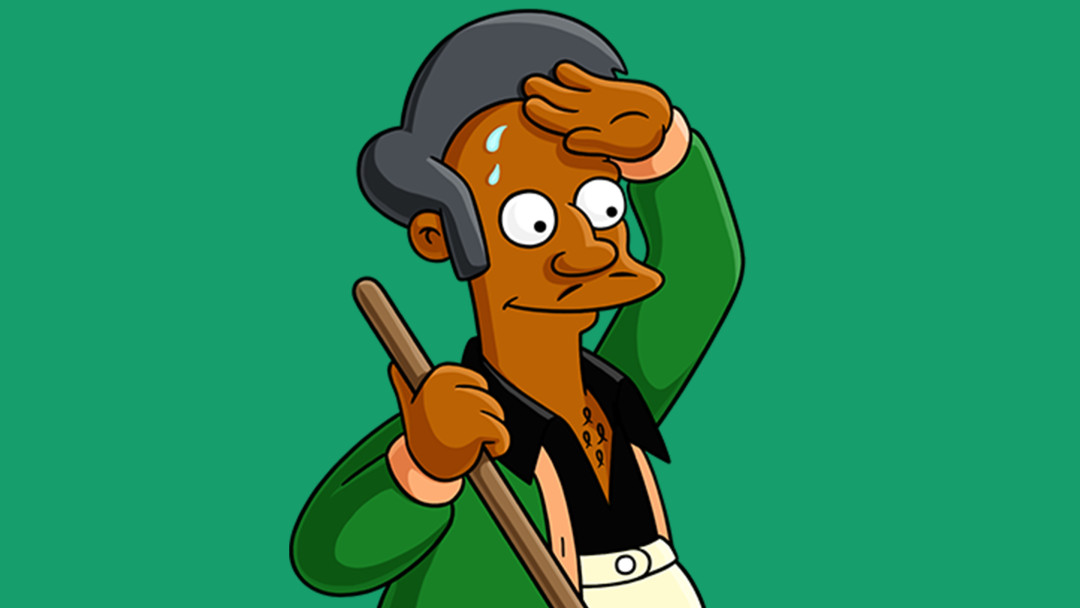 Playboy chatted with Hari Kondabolu about the evolution of his rant about 'The Simpsons' racism
The real Playboy building did get some use—after the tapings. "Every time we would wrap a show, Hef would have a big party at the penthouse," says Roberts. "All the guests would show up, and all the kids from the show, and anybody else who wanted to drop in who was somebody. It was definitely the place to be."

That electric ambience extended beyond Playboy's properties. Ullett remembers one memorable night after taping an episode that also featured musician Jimmy Webb.

"Tony and I went back to Jimmy Webb's place—he was living off Hollywood Boulevard. We sang and smoked dope and hung out for a long fucking time. That atmosphere engendered that sort of thing," says Ullett. "To give Hefner credit, he had complete confidence in himself and his vision. There wasn't another talk show around like that. I mean, this was a party."
---
Fifty years later, the ambition and scope of the show remain impressive. In one episode, Hefner sits across a coffee table from journalist George Plimpton—who would later pen several PLAYBOY pieces, including an essay on attempting to be a Playmate photographer—and talks to him about his unorthodox research style. In another, he's chatting with comic Sid Caesar, who suddenly points out a piece of art by Everett Greenbaum, launching Hef into a tangent on kinetic sculpture. With Tommy Smothers he discusses the increasingly conservative political atmosphere in the U.S., which Hefner calls "frightening." He also seems to have anticipated television's sketch-comedy revolution, introducing audiences to Chicago's Second City improv troupe years before Saturday Night Live.

For Hefner, Playboy After Dark was a deeply personal project.

Through it all, Hefner plays the role of consummate host, always the straight man to his guests, endlessly solicitous.
"Well, it wasn't really a role," says Roberts. "That was him. He was very, very smart, and he was incredibly interested in everyone and in everything."
"He loved the whole idea of celebrities," says Ullett. "But he was very generous, and he didn't try to hog the limelight at all. He'd say, 'Well, look who we've got here!' And then he'd let them just go."
For Hefner,
Playboy After Dark
was a deeply personal project. Having grown up in the Midwest in a strict household, he was intoxicated by stories of the Roaring '20s and longed to be swept up in the
Jazz Age
. "Throughout my life, both in the television shows and also life at the Mansion, parties really are thematic," Hefner said. "It's a symbolic way of celebrating life, of saying 'We're just here for a little while; let's make the most of it.' " And the Rabbit winked.
From the Winter 2019 Playboy.