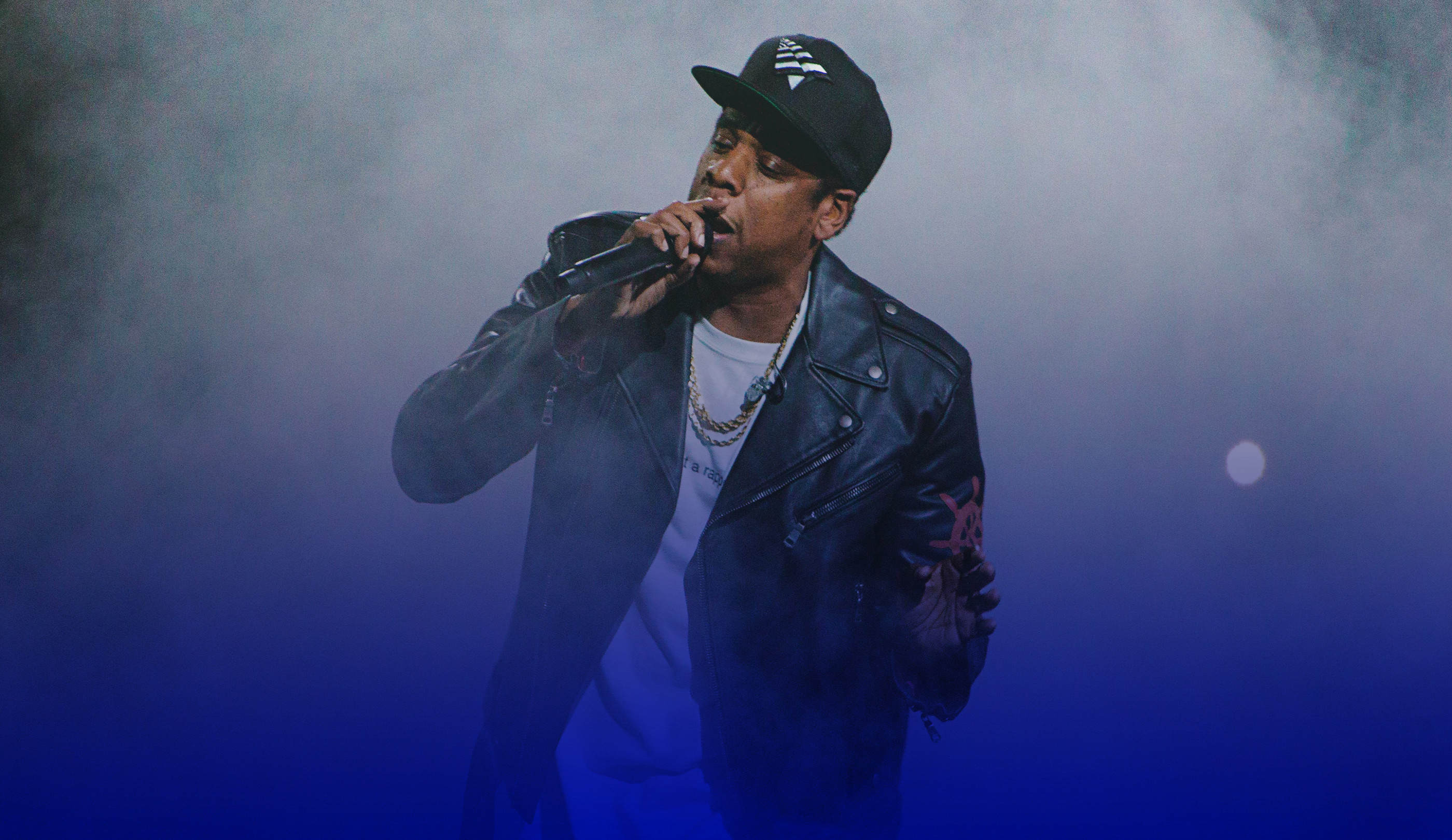 Why Jay-Z Probably Wants You In Therapy
Written by Bruna

Published on

November 30, 2017
As a woman, I've never had to endure the effects of growing up with the phrase, "Be a man" lingering behind every decision I made. I have, however, attempted to cultivate intimate relationships with these men who have grown up with that phrase in the back of their mind—and, well, it's not easy to talk to a man who can't even figure out what he's feeling.
Parents want their boys to grow up to be strong men, and there's nothing wrong with that. But using these gender stereotypes to condition a boy in believing that strength and vulnerability are mutually exclusive can cause some serious roadblocks in not only forming relationships with others, but identifying issues within himself.
Luckily, we've seen an emergence of prominent male figures using their platform to spark a dialogue on the need for men to feel safe in expressing their vulnerability, with the latest celeb being one who knows all about taking life's lemons and turning it into lemonade.
Jay-Z—the rapper who once preached about pimpin' and gave us lines like, "Me give my heart to a woman?/Not for nothin/Never happen/I'll be forever mackin"—garnered a new type of praise when his latest album 4:44 dropped. While once again proving why he's one of the greatest to ever do it with his effortless flows, Hova also raised eyebrows when he traded his usual machismo verses for some bare realness about his life, his relationships with women and the toxicity masculinity can bring.
No stranger to drama (hold the elevator, please!), Jay used his latest project to reveal a side of himself that helped create a healthier arena for men to navigate their emotions. And that same authentic Hov revealed more bars during a recent sit-down interview with New York Times' T Magazine. In the media frenzy surrounding the candid, no-holds-barred interview, most people focused on his admission of infidelity and his hinting at a possible joint album with Queen Bey. What was probably the most poignant takeaway from the interview seemingly slipped under the radar.
Speaking to Dean Baquet, Jay-Z explains that during his time in therapy he began to notice the connection between a man's internal conflict and the aggression projected onto those around him.
"I was just saying there was a lot of fights in our neighborhood that started with 'What you looking at? Why you looking at me? You looking at me?' And then you realize: 'Oh, you think I see you. You're in this space where you're hurting, and you think I see you, so you don't want me to look at you. And you don't want me to see you.' You don't want me to see your pain. So you put on this shell of this tough person that's really willing to fight me and possibly kill me 'cause I looked at you."
He continues, "Knowing that and understanding that changes life completely. So you go into survival mode, and when you go into survival mode what happen? You shut down all emotions. So even with women, you gonna shut down emotionally, so you can't connect."
Additionally, Jay-Z spoke about his track titled "Song Cry," explaining, "It tells you right there what I was hiding. The strongest thing a man can do is cry. To expose your feelings, to be vulnerable in front of the world. That's real strength. You know, you feel like you gotta be this guarded person. That's not real. It's fake."
It took 47 years for Jay-Z to realize this truth. It shouldn't have to take that long.
This isn't just about inspiring men to be better communicators for the advantage of more fulfilling relationships. This is about refusing to turn a blind eye to an emotional health problem that literally kills men.
Men are three to four times more likely to commit suicide than women, and a psychiatric study suggests that the staggering ratio is partially due to reinforcing traditional gender roles: "It is shown that traditional masculinity is a key risk factor for male vulnerability, promoting maladaptive coping strategies such as emotional unexpressiveness, reluctance to seek help or alcohol abuse."
It is our duty, both as men and women, to create a healthy space for young men to open up. We need to trash the archaic stereotypes that weigh us down and silence the shame that is thrown at male vulnerability.
Because what's the point of striving to "be a man," when you don't even feel safe enough to be human?