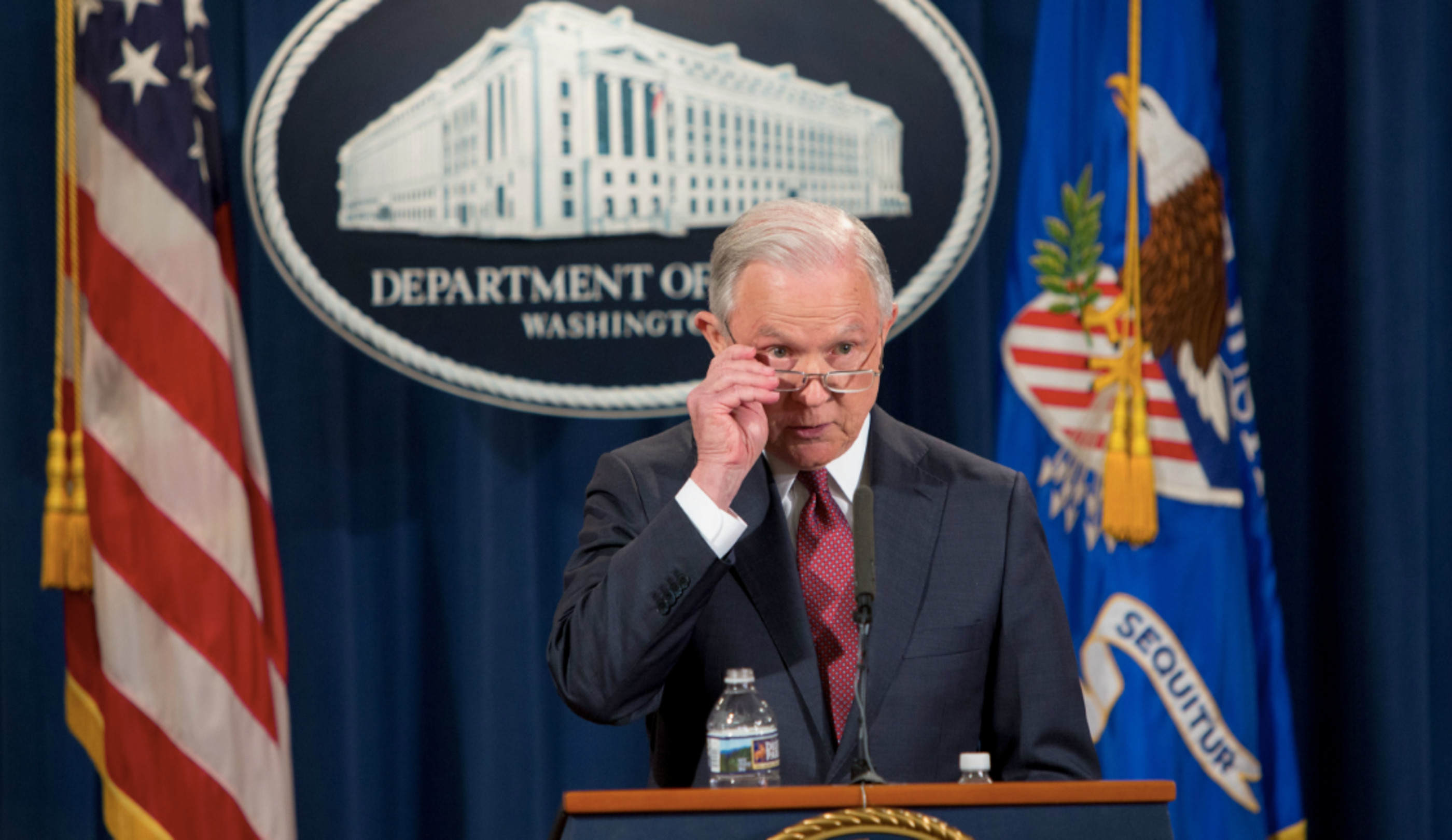 Jeff Sessions is Making It Easier for Transgender Workers to Be Discriminated Against
Written by Daniel Barna

Published on

October 06, 2017
The moment Donald Trump nominated Jeff Sessions for Attorney General, it became brazingly obvious that he had no intention of defending the rights of the LBGTQ community, despite the promises he made on the campaign trail. The same man who once tweeted that he would fight for LGBT rights "while Hillary brings in more people that will threaten your freedoms and beliefs," decided it was a good idea to give a staggering amount of power to someone who thinks it should be legal to fire you if you're transgender.

Just when you thought the Trump administration's open disdain for US citizens who identify as gay, lesbian and transsexual couldn't get anymore blatant, Sessions did his best to hurl us further down the rabbit hole. This week, the US Attorney General reversed an Obama-era policy that protected transgender workers from discrimination. In a memo addressed to US attorneys nationwide, first obtained by BuzzFeed, Sessions wrote that Title VII of the 1964 Civil Rights Act "does not prohibit discrimination based on gender identity per se."
This is Sessions' attempt to tow the line without completely crossing it. Just because the Department of Justice won't support transgender people in lawsuits that claim workplace discrimination, it doesn't mean that such plaintiffs have no chance in federal court. As Human Rights Watch's legal director Sarah Warbelow pointed out, Sessions' reversal "conflicts with years of interpretation from both the U.S. Supreme Court and federal circuit courts," and the government's Equal Employment Opportunity Commission will support transgender workers in the face of discrimination. Still, Warbelow called the reversal "jaw-dropping," and accused Sessions of "openly directing the Department to ignore their responsibilities in protecting the civil rights of all Americans."
This is just the latest blow dealt to the transgender community by the Trump administration. In February, the federal government rescinded protections for transgender students that allowed them to use the the bathroom for the gender they identify with. Then, without notice, Trump tweeted that transgender soldiers will no longer be allowed to serve in the military.
Like most of Trump's discriminatory policies, civil liberties groups won't let this one stand without a fight. "Today marks another low point for a Department of Justice, which has been cruelly consistent in its hostility towards the LGBT community and in particular its inability to treat transgender people with basic dignity and respect," James Esseks, director of the ACLU's LGBT & HIV Project, said in a statement.
"This Department of Justice under Jeff Sessions has time and time again made it clear that its explicit agenda is to attack and undermine the civil rights of our most vulnerable communities, rather than standing up for them as they should be doing," Esseks added. "Discrimination against transgender people is sex discrimination, just as DOJ recognized years ago. We are confident that the courts will continue to agree and will reject the politically driven decision by Attorney General Sessions."
House Democratic leader Nancy Pelosi also condemned the Trump administration's most recent assault on the transgender community. "From banning transgender service members to dismantling protections for transgender students, this administration has consistently and cruelly put prejudice and bigotry before the civil rights of the American people," she said.
For those of you who are still holding out hope that Trump might diverge from his party's longstanding anti-LGBTQ track record, we can't put it in more simple terms: it's time to stop pretending. It's time to take action.