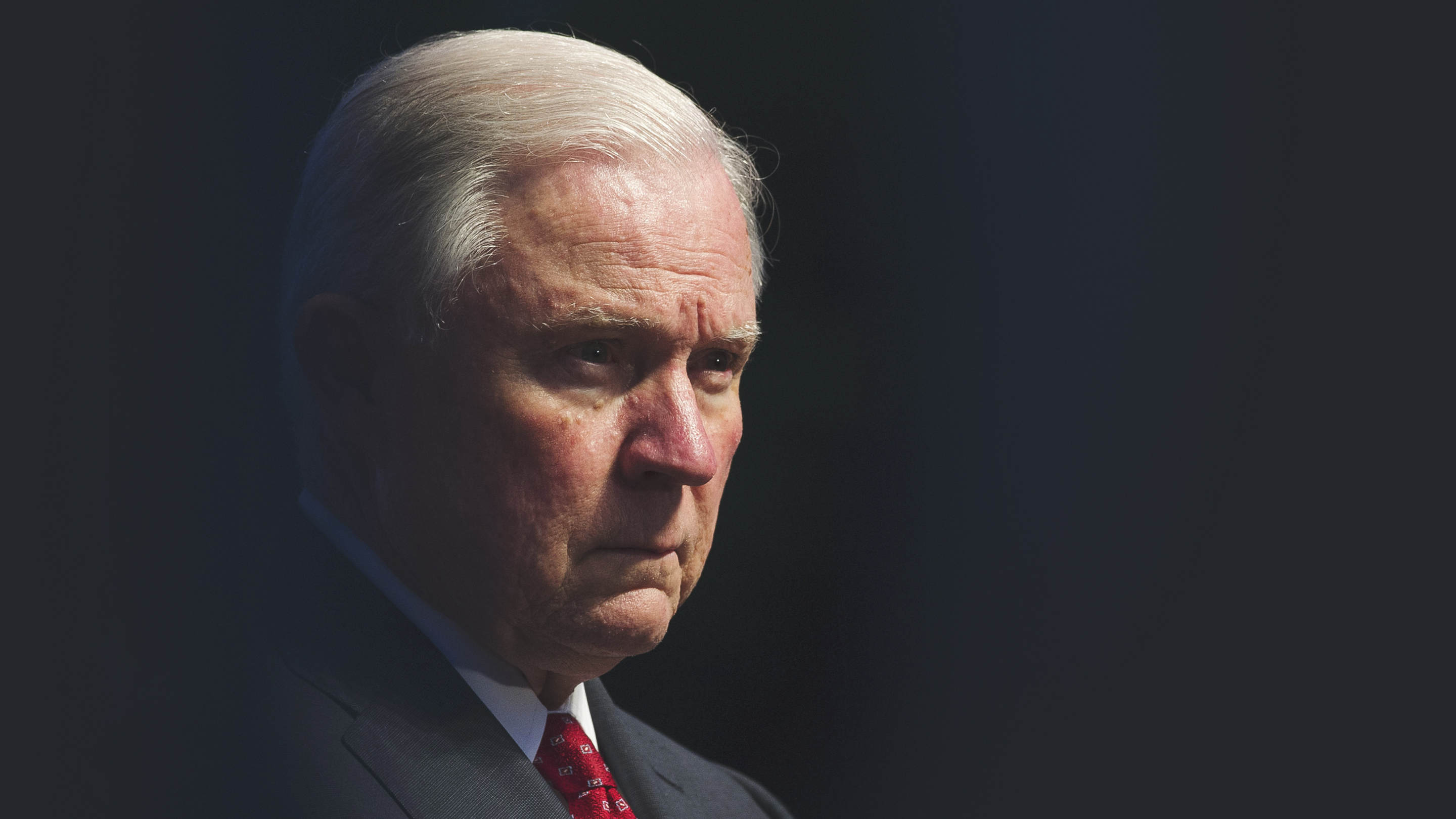 Jeff Sessions' Latest Blow Toward Immigrants Affects the Most Vulnerable
Written by Kat Antonopoulos

Published on

June 12, 2018
Over the weekend, Attorney General Jeff Sessions ordered immigration judges to stop granting asylum to most victims of domestic abuse and gang violence, essentially admitting that the current administration doesn't deem these types of violence—predominantly levied at women and children—a reason to leave one's country of origin and seek safety in the United States.

While the idea of pilgrims landing on Plymouth Rock is a tidy piece of Americana, the founding of our country is one more of migration due to persecution than the hope of establishing a utopia. Even before the English landed in New England, French and Spanish colonizers had set up shop in North America looking to establish new lives free from the attacks they received in their countries of origin. And while the nation grew into what is now our home, we tend to forget that everyone who landed here did so for fear of persecution or death at home.

Flash forward about 250 years, we now insist that people doing the same thing are wrong, unwelcome and dangerous. The government has established terrifying laws to streamline the prison pipeline in a new way, and with advisers like Stephen Miller in the White House, safe access to our nation is coming to an end.

But here's the thing: Humans aren't illegal. Over the last decade, activists have worked to cut the phrase "illegal immigrant" from our collective vocabulary. Unfortunately, with the state of the White House administration today, it's come roaring back. And with the 15-year-old policing organization known as ICE being given extreme power to detain people without due process, we are facing a new era of terror for those hoping for a better life here.

While it may be easy to blame all of our nation's problems on unknown strangers arriving at our borders, the problems we face are ours alone.

Last month, news was that Homeland Security had lost 1,475 kids in their system. While the number is shocking, the department now says most of those kids have simply become unreachable due to their sponsors not following up with the agency. But with that story causing such an uproar, many people still don't see the core of the problem: Children and families fleeing violence are being detained and separated.

Miller helped draft the latest version of immigration reform in the White House, insisting that updated immigration policy should rely on applicants having money, speaking English and having a highly sought-after skill because, according to this immigration reform champion, unskilled workers are "flooding" into our nation, tapping our resources and destroying our way of life. And while skills-based immigration might be helpful to our country, how we go about achieving it is actually becoming detrimental to our global standing.

According to Human Rights Watch, over the last two years, the U.S. ranking for human rights protections has slipped significantly. Since President Trump arrived at the White House with Miller, Steve Bannon and others, they created a system that collectively punishes the most vulnerable—refugees and immigrants. In fact, in the first year of Trump's presidency, seizures for deportation of undocumented people in the U.S. without criminal convictions tripled to 31,888 deportations.

And with announcements from Jeff Sessions that the government's goal is to criminally prosecute 100 percent of people illegally crossing our borders—including children who will be separated from their parents—we should be worried about what the outcome will do to us in the future.

We cannot forget that the majority of those who arrived on our shores did not speak English, did not have a discernible skill and certainly didn't have any money, but what these immigrants have done is create a nation of doers. While it may be easy to blame all of our nation's problems on unknown strangers arriving at our borders, the problems we face are ours alone, and allowing those hoping for their own slice of the American Dream doesn't weaken our stance, it strengthens it.