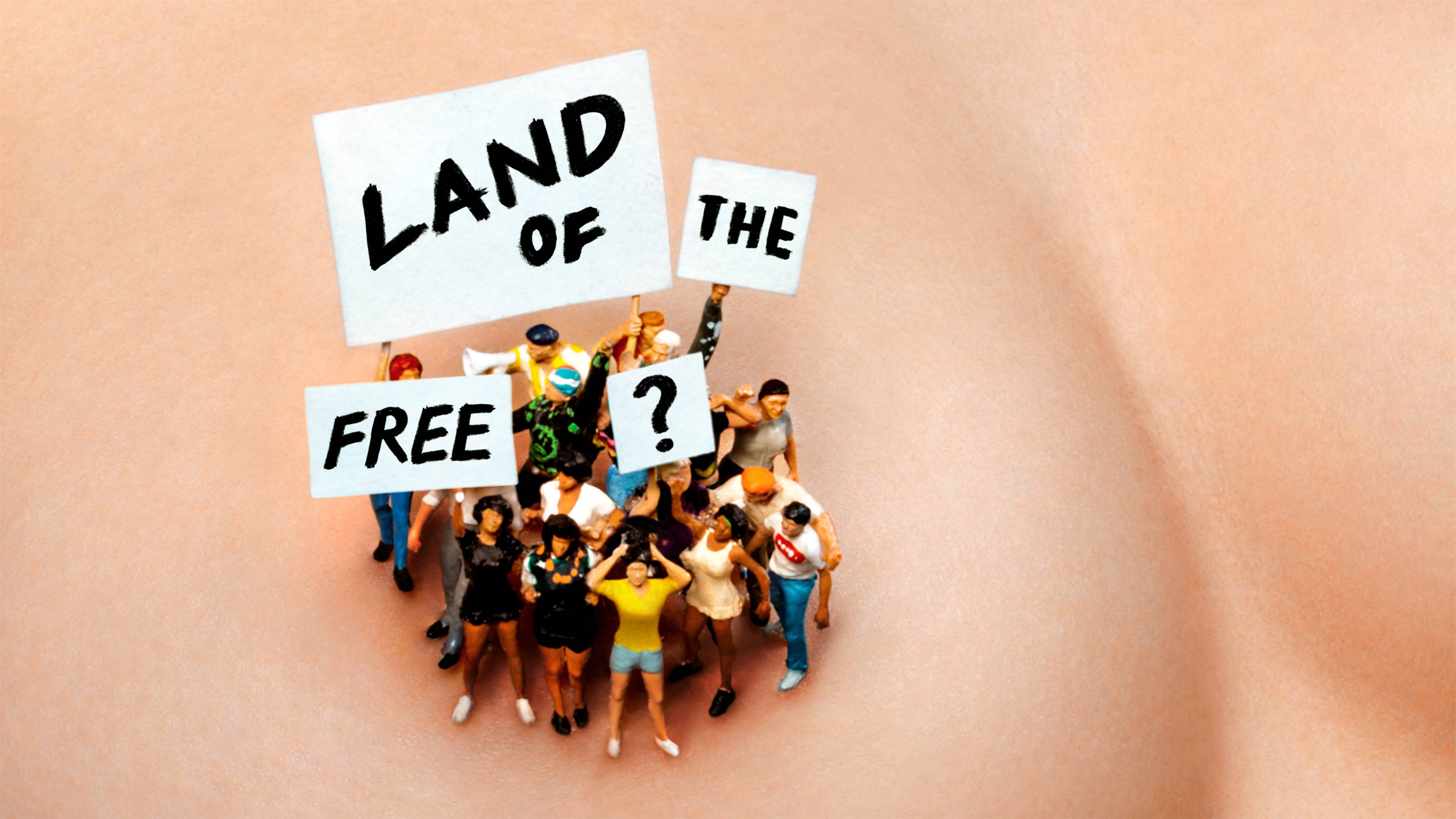 Marius Sperlich: The Artist Behind Playboy's Winter 2019 Cover
Written by Natalie Stoclet

Published on

December 18, 2018
As thumbs twiddle over sponsored ads and FaceTuned visages on Instagram, 27-year-old Marius Sperlich's eye-catching, Is that what I think is it? works of art and macro photography have the rare honor of making the social media-obsessed pause to consider what they're looking at.

Even if you don't follow the artist-photographer-director's account, it's likely you've stumbled upon his work. From braided Rapunzel-length underarm hair to figurine painters covering up nipples, Sperlich's body of work has gained him more than 300,000 Instagram followers while bringing to the forefront critical examinations of the societal constructs surrounding media, purity and pleasure. And at a turning point in the culture of online censorship, the world is watching. One of Sperlich's making-of videos has more than 11 million views on Facebook. He just wrapped
a showing
at
CONTEXT Art Miami
during
Art Basel Miami
. Madonna
even shared his work last year
—albeit without proper credit. His up-close, visceral photography has managed to build a cult-like following because it requires a deeper gaze by all viewers; it will always make the on-looker stop amidst a bombardment of stimuli to consider the artistic composite, construction and cropping. Whether it turns you on or makes you uncomfortable? That is entirely up to you.
"I was always fascinated by the human body, so I started going in closer," Sperlich tells
Playboy
of his macro photography. By zooming in, Sperlich creates an intimacy between the viewer and the subject without the former being privvy to the subject's identity. "It's about leaving room for imagination. If you're not able to identify a specific person, then it could be
any
body— leaving a lot more room for the viewer to project their own emotions and experiences into the artwork."
His confidence, vision and unique perspective are what prompted
Playboy
's magazine team
to ask
Sperlich to design our Winter 2019 cover, which celebrates freedom of expression. It is
Playboy
's first artistic commission for our cover in 19 years—
an opening statement to our 65th anniversary year
and
to an issue that brings together thought-leaders
and entertainers whose voices represent the ongoing battle to preserve free expression, such as Sam Harris, Roxane Gay,
Ezra Miller,
Stormy Daniels, Edwidge Danticat, Emir Shiro, Taraji P. Henson, Janice Griffith, Maya Angelou and Lenny Bruce, among others.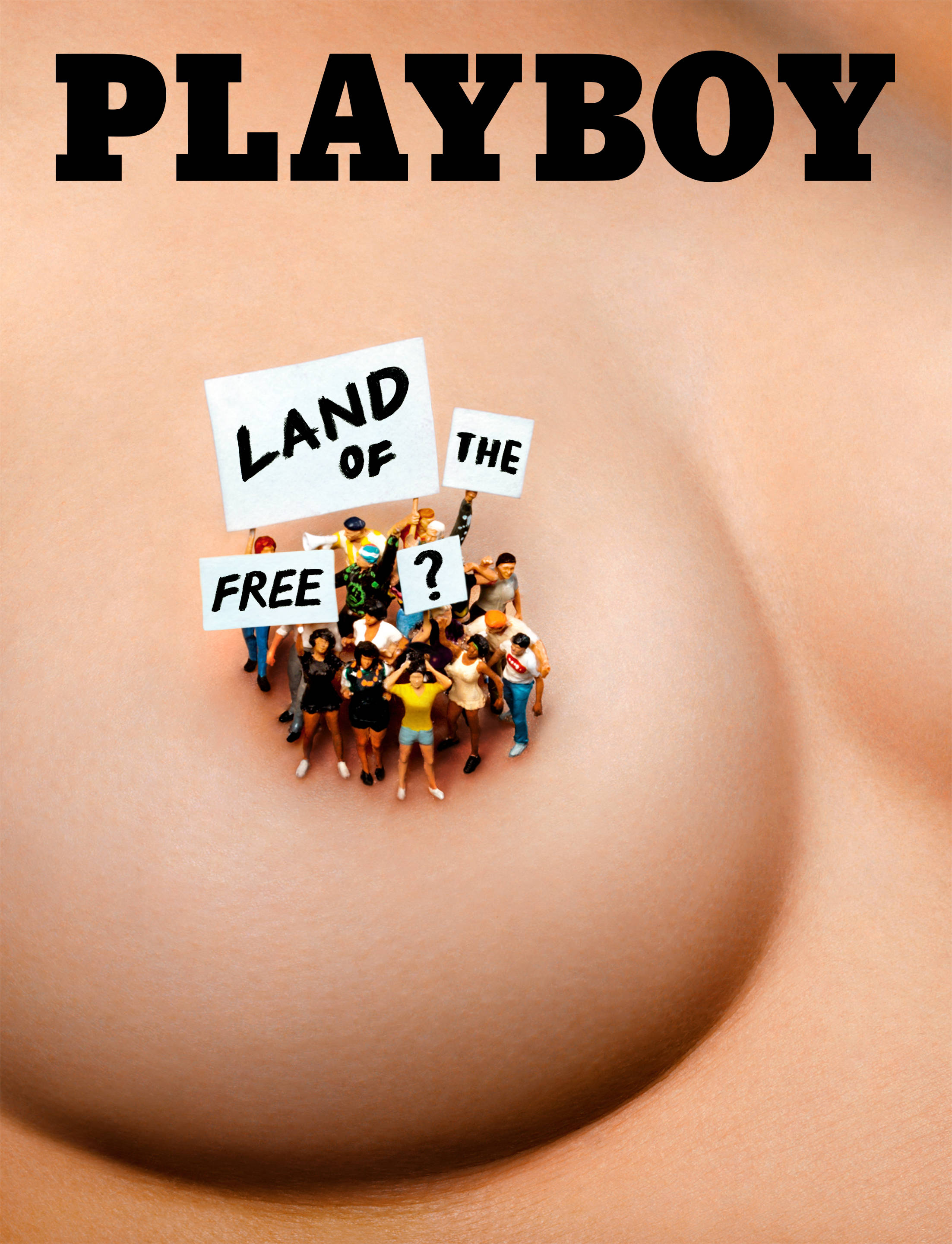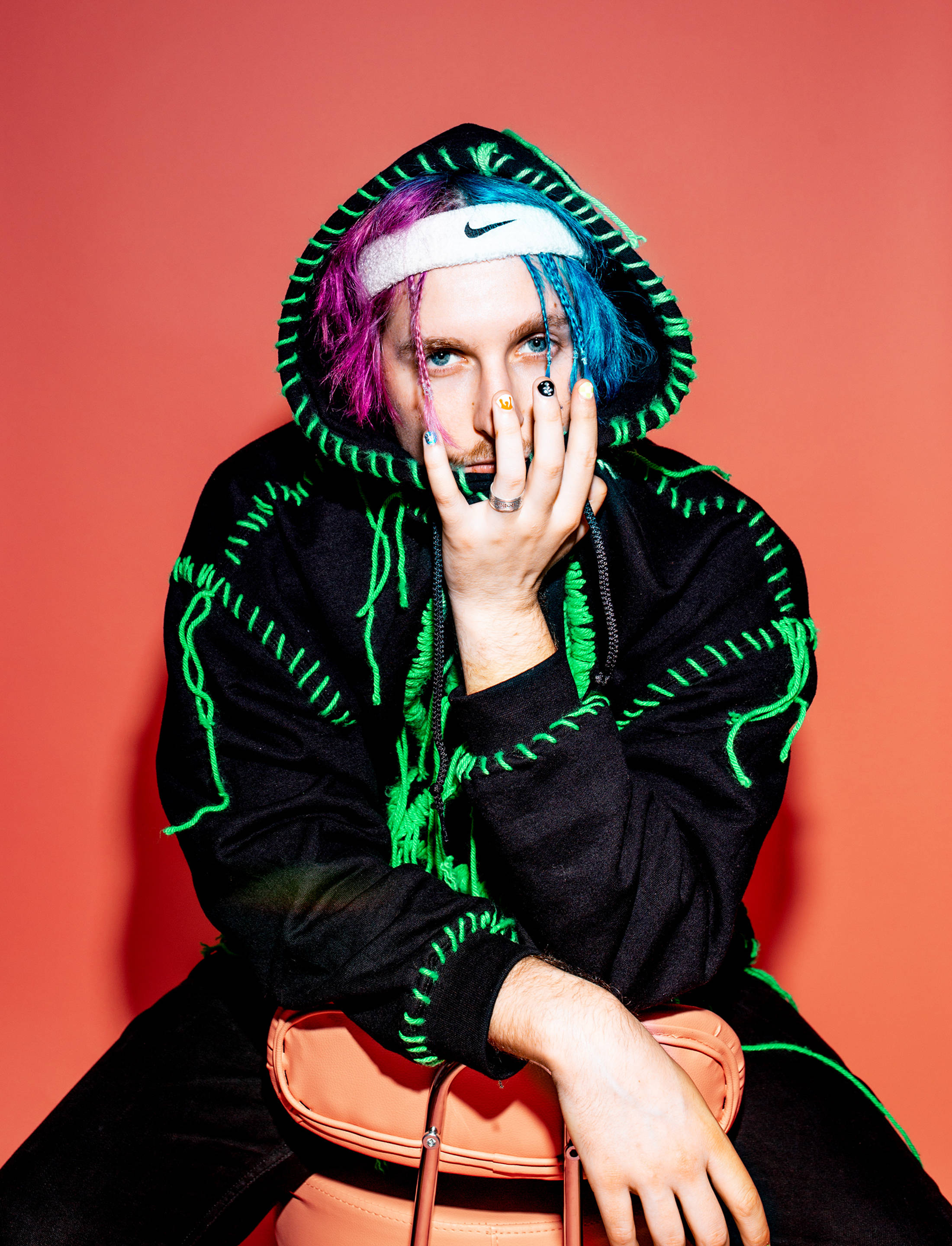 The cover is the result of two months of countless conversations between Sperlich and Playboy's editorial team about how to evoke the issue's theme in a way that would lead to greater, deeper conversations. "Communication is one of the most important elements in a successful collaboration. It is important to me that there is no imbalance, as often one side wields more power in the decision-making process than the other. From the start of this project, Playboy allowed me and my team the creative freedom we need to perfect an idea, bringing it to life in the form of an artwork. It was an incredibly open and respectful collaboration—it became very clear that we were not only on the same page creatively, but also shared the same desire to approach the sensitive subject of free speech conscientiously."

He continues, "The purpose of this artwork is to act as a reflection of contemporary society. Change is in the air as a new generation of ideas takes hold. Demonstrations are the embodiment of unity, people banding together from all walks of life for a common cause. The censored nipple here functions as the poster child to a much broader problem of social injustice, and our protesters want to know: is this, really, the land of the free?"

Without a doubt, Sperlich's cover art is altogether honest, provocative, sexy and for some, even uncomfortable. But so are many of his pieces in his limited but impressive oeuvre, which accentuates the most private, personal and beautiful physical qualities—sweat-filled pores, a hidden freckle beside the lip, unapologetic pubic hair—to satirize more commonplace narratives. The end result may not even be sexual; it usually isn't. But that doesn't mean it's not controversial.

For the simple fact that it's ubiquitous, we often forget that Instagram is a platform for artists and for many, their livelihoods. Without social media, many artists' reach would remain dictated by traditional galleries and curators who judge their work's cultural worth based on personal preferences and practices. Instagram can (and has been) extremely liberating for artists, but for someone like Sperlich, there are restrictions. Of course, Instagram bans women's nipples. But also, what takes two seconds to double tap may have taken an artist hours to create. For Sperlich, every piece "involves a lot of brainstorming, attention to detail, meetings with my team, casting the right model. It's a process."

The censored nipple here functions as the poster child to a much broader problem of social injustice.

We asked Sperlich whether his make-you-double-take art is created specifically for Instagram: "Yes, a hundred percent. I like playing with the medium and the interactive potential it offers."

So how does one separate themselves from the pack in a never-ending spiral of young and eager artists? "Instagram has created an environment where everything is a copy of a copy of a copy," he says. "The battle for and around originality is harsher than it has ever been, and due to the nature of the medium, it's happening at a faster pace than ever before. What no one had ever thought of today will exist in a hundred variations tomorrow, so the real challenge is to stay focused and true to oneself."

In his close study of the female form through macro photography, he can post a magnification of body parts that are otherwise forbidden on the platform. It's not accidental. "I have created artworks dedicated just to criticizing censorship on Instagram." But, he says, "It's a societal problem that's spilling over to social media, not a social media problem in itself."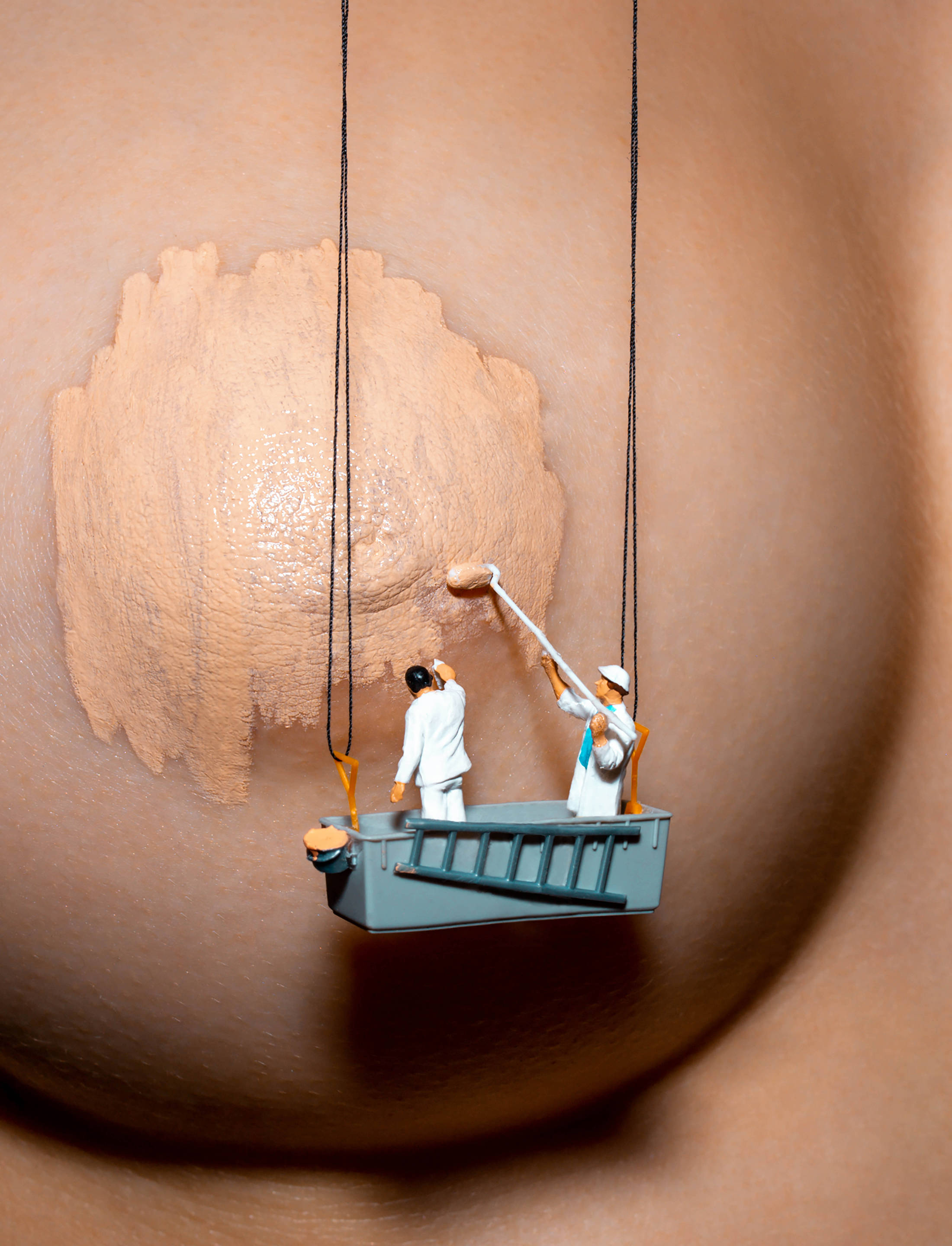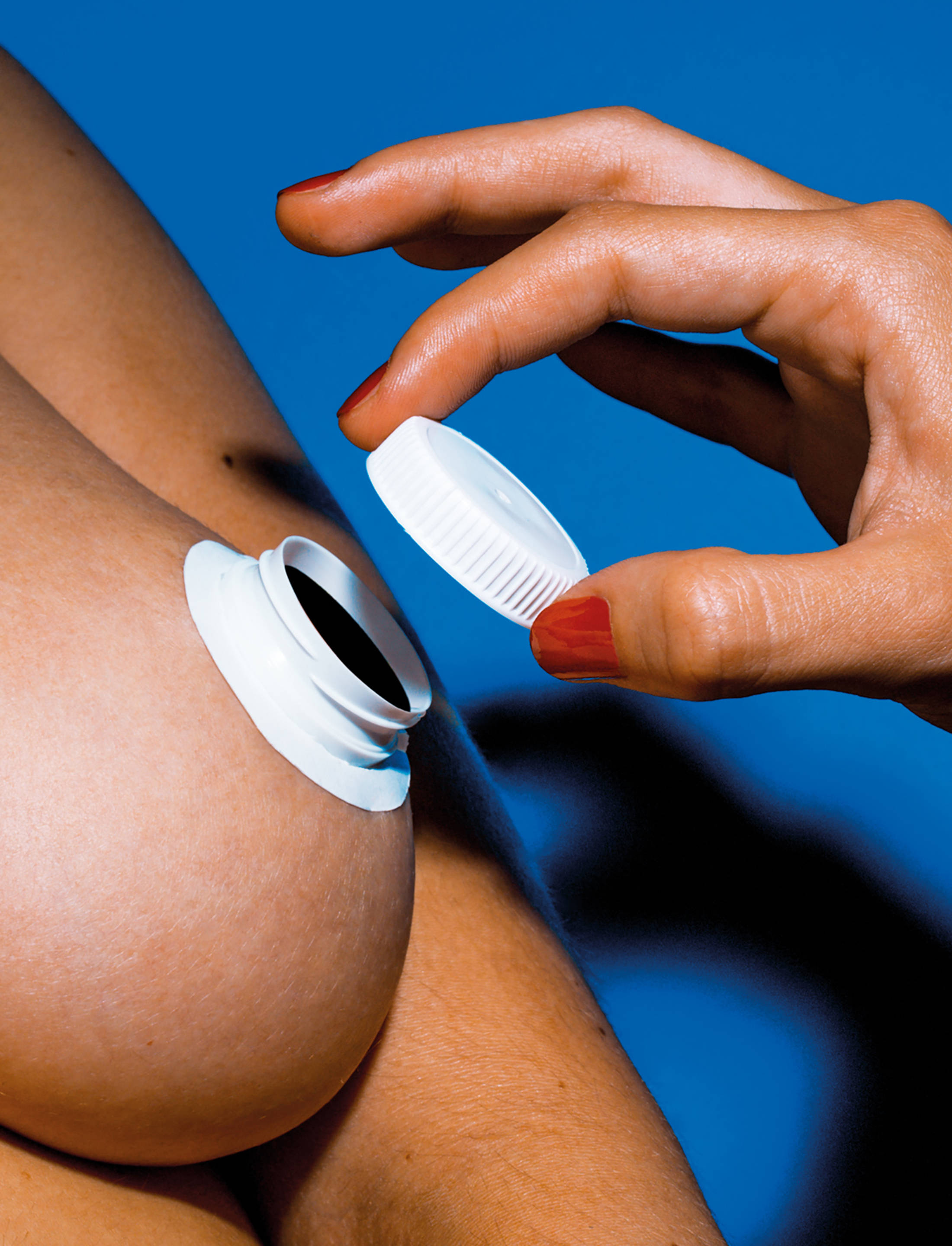 What separates the fine line between art and objectification of a subject, and how, as a man in 2018, does Sperlich take responsibility for photographing and portraying women? "The question is, What is the subject of the image, what is the image about? It's about the story one wants to tell. In my opinion, if the subject of the image is the body as an object of desire, and that's the entire story the photo is telling— that's objectification. But a female body is not inherently sexual, nakedness is not inherently sexual. I am using body parts in my work, but the stories I am telling are not about the body itself. The stories are about what is happening on and around it."

As far as a man's place in photographing women in today's society, he expresses, "It's all about respect. In my work, I try to create a feeling of intimacy in which the body is not defined as an object of desire, but reinterpreted as a space of creative potential in which the most surreal things can happen."

I am using body parts in my work, but the stories I am telling are not about the body itself.

And the most surreal things have indeed happened, including when Madonna shared one of his photos on her Twitter account in support of the Women's March. "She didn't clarify that it wasn't herself in the photo," Sperlich laments. "So consequently everyone thought I had photographed Madonna's crotch, and my name started appearing all over the internet for the first time. Billboard, People, The Sun and so many more— it felt surreal."

But even so, it's moments of exposure, wherein he's able to connect with other creatives, that motivates his work. "The connections that develop during the work process...meeting so many fascinating people and learning from them? It has helped me grow a lot emotionally over the last years," Sperlich shares. "I strive to touch people and expose them to the potential of their own imagination."