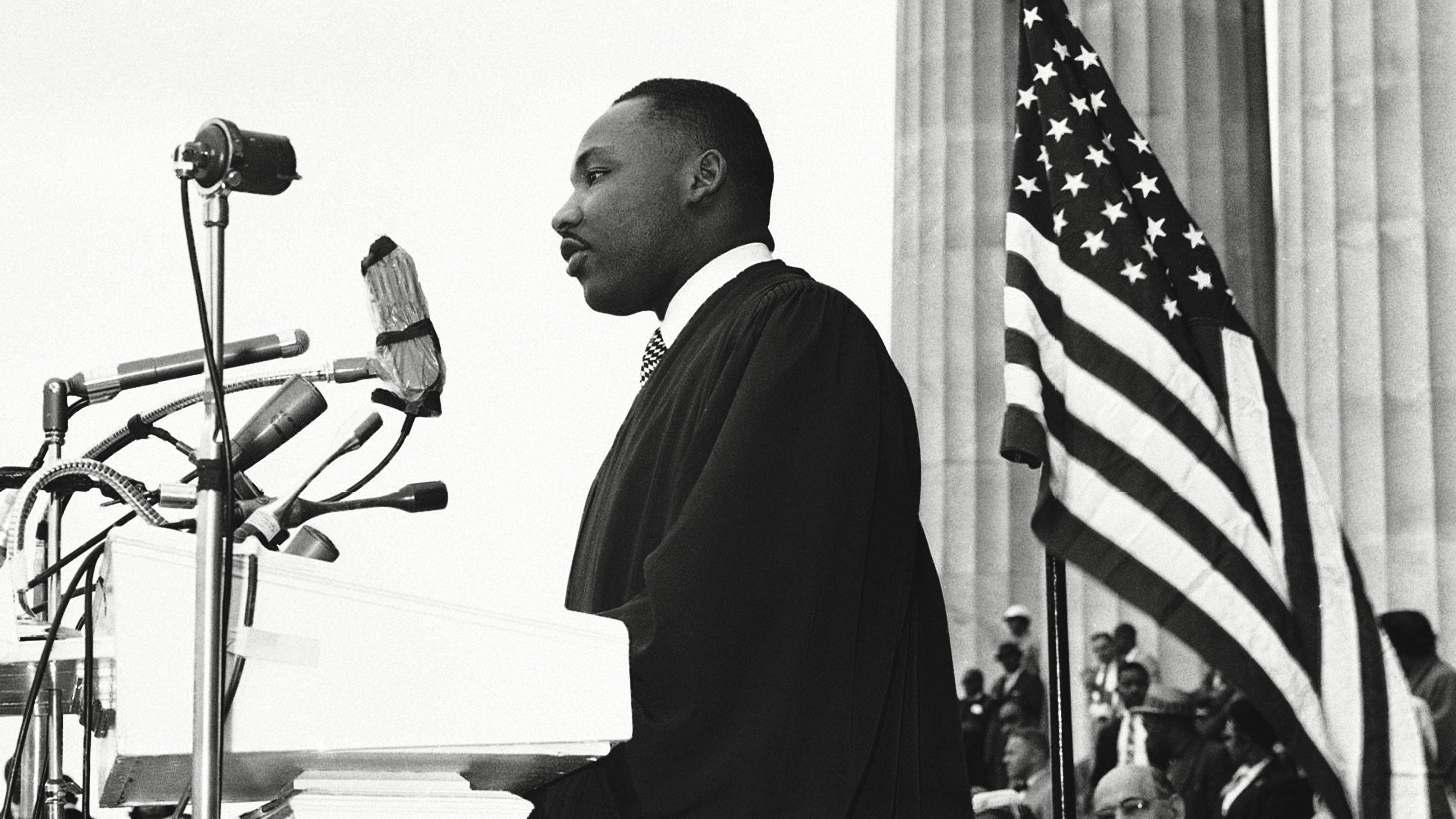 Martin Luther King Jr.'s Final Campaign Remains Unfinished
Written by Kenya Foy

Published on

April 04, 2018
Since 1976, February has been reserved for acknowledging the achievements of blacks in a manner that is both pensive and celebratory in nature. By contrast, on February 1, 1968, the city of Memphis experienced a very traumatic start to the month when two black sanitation workers—Echol Cole and Robert Walker—were crushed to death in a garbage compactor. In the wake of the gruesome on-the-job accident, 1300 black sanitation workers went on strike, demanding safer working conditions, a pay raise and union recognition.

As the weeks passed and the stench of uncollected garbage grew, segregationist and then-Memphis Mayor Henry Loeb refused to negotiate with the workers and criminalized the ongoing strikes. Police attacked protestors who supported the sanitation employees, resulting in violence and even more deaths.

In response to the discord, Dr. Martin Luther King Jr. traveled to Memphis to show solidarity while balancing his duties as co-organizer of the Poor People's Campaign—a collaborative effort started by members of the Southern Christian Leadership Conference (SCLC) to address "the plight of America's poor of all races."

However, his efforts were cut short on April 4, when King was gunned down by white supremacist James Earl Ray—right before the city eventually agreed to increase the workers' pay and also acknowledge the union, the American Federation of State, County and Municipal Employees (AFSCME). Fifty years later, Dr. Rev. William Barber II's revamped Poor People's Campaign: A National Call for Moral Revival has taken an approach that builds on that of the celebrated civil rights leader by teaming up with the Fight For 15 organization, a group formed in 2012 by underpaid workers calling for a $15 minimum wage. The organizations recently held a strike in Memphis that honored the sanitation workers on the 50th anniversary of the demonstration.

Look, we're not going to just accept poverty. It is a government and policy-created reality.


For Ashley Cathey, a 29-year-old Memphis fast-food worker and Fight For 15 member who also works two other jobs as a bartender and hotel employee, the commemorative strike felt bittersweet. She tells Playboy that the ongoing need to march for equality represents the nation's collective failure to learn and apply lessons from its past.
"If they did this 50 years ago to set a tone for us, why do we have to do it now?" Cathey asks. "If history is something that we learn from, why do we continue to repeat it?" Cathey's job at Church's Chicken pays $7.53 an hour. Two years ago, her mother—who also worked in the fast-food industry—passed away, leaving Cathey to care for her younger brothers. She sees fighting for a livable wage as a necessity. "If I was getting $15 [an hour] with my union rights, I wouldn't have to worry about having two other jobs on the side," she explains. "I wouldn't have to debate on whether I'm going to pay my light bill or get [my brothers] some school supplies or buy food for the house."Noting both the distinctions and similarities between today's Poor People's Campaign and the one of 1968, Barber believes modern grassroots movements should fuse themselves together in order to effectively eradicate what he refers to as "interlocking injustices."
"We are choosing this time to launch the movement with 40 days of action…to change the narrative," Barber says of the Poor People's Campaign. "Right now, the narrative is more driven by tweets…and talk about militarism, and not any conversation about the poor…We talk about Russia but not the real thing that has hacked our system, and that is massive voter suppression." Meanwhile, Barber says, "people can buy unleaded gas but can't buy unleaded water," referring to the poisoning that's still happening in Flint, Michigan. He also named excessive government military spending, ecological devastation, religious nationalism and systemic poverty as the country's "tragic moral realities."
As for the Fight For 15, Barber likens the organization to anti-war movements and the Student Non-Violent Coordinating Committee (SNCC), a noted civil rights group. "These people said, 'Look, we're not going to just accept poverty,'" Barber explains. "It is a government and policy-created reality."
According to Oxfam America and the Institute for Women's Policy Research, the majority of low-wage earners in the U.S. are women. A third of them are mothers, and of those, 15 percent are single mothers. Even more daunting, a 2016 national survey conducted by Hart Research Associates found that 40 percent of women in the fast-food industry have dealt with sexual harassment. On average, people of color earn 35 percent less than white employees, and in the restaurant industry, they "are twice as likely to live in poverty as their white counterparts," FoodChainWorkers.org reports.
On a more optimistic note, low-income workers-turned-organizers have seen a return on their campaigning investments. New York City expanded labor rights for fast-food workers, requiring employers to give workers at least 11 hours off between shifts and two weeks' notice of shift changes or be forced to pay extra for making last-minute scheduling adjustments. And 2018 began with 18 states and 20 cities in the U.S. raising the minimum wage, albeit by slight amounts. Finally, Democrats in Congress introduced a bill that would raise the minimum wage from $7.25 to $15 by 2024 and tie it to inflation, but whether or not it passes remains to be seen.In the meantime, a debate over the Fight For 15 rages on. Some see the increase as a surefire path to economic implosion. However, the Economics Policy Institute's David Cooper tells The Guardian that the intense opposition to the minimum wage increase is "simply a device to keep wages as low as possible so that employers can capture as much profit as they can."
In the spirit of Dr. King's final speech, "I've Been to the Mountaintop," Barber and Cathey remain determined to reach the proverbial peak of equality and justice for all.
"We must all come together," Cathey insists. "These politicians do not lead. We lead, and we make them follow. It's up to us…to stand and say, 'I have the power.'"