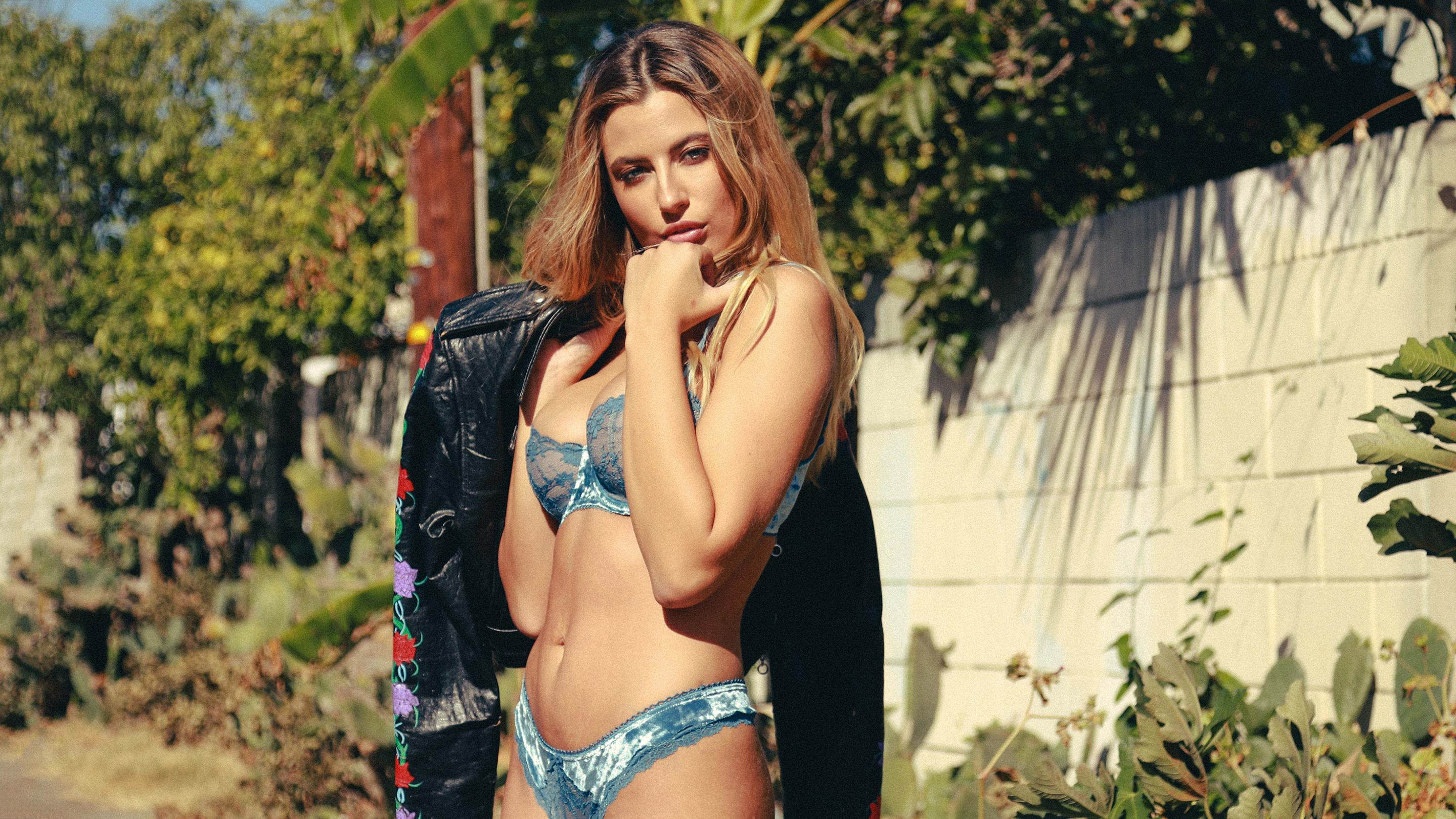 Meet Cherie Noel, the Winner of Playboy's 2017 Discover & Be Discovered
Written by Lisa Beebe
Photography by Evan Woods

Published on

May 17, 2018
Cherie Noel, Los Angeles-based model and Instagram stunner, never expected to win the Playboy's 2017 Discovered & Be Discovered model search contest at TAO Beach. She says she only entered because she wanted a pair of Bunny ears to wear by the pool. Noel was in Las Vegas for a friend's birthday party, and she and her crew checked out Playboy Fridays at TAO Beach, which returns this year through Labor Day weekend. Noel was relaxing poolside when she saw a few girls sporting the iconic Bunny ears. She laughs, "I was like, 'Man, I want some Bunny ears! That's so cute!'" The Playboy team told her pairs were only being offered to contestants, so she put her name down. The next thing Noel knew, she was starring in a non-nude shoot for Playboy.com and her budding Instagram feed was blowing up. A year later, and as Playboy's scouts hunt for our 2018 muse every Friday at the Bunny-hosted TAO pool party, we talked to the impossibly down-to-earth model about work, play, everything in between and what it's like being celebrated as a digital muse.

What was it like to get the phone call that you'd won the Discover & Be Discovered contest?
I was completely shocked. They invited me to a party at the Playboy Mansion. I've been going there for about five years, but this party was especially nice because it was really small and intimate.
How long have you been modeling?
When I moved to Los Angeles, I had never modeled. My best friend, who I met out here, is a photographer, and she got me into it. It's kind of funny—my very first audition was for Playboy. I didn't get accepted, and I still have the letter saying that I didn't get it. I was 18. I was totally not ready for it. I mean, I wasn't an adult yet. It would have been crazy for me.
What do you do on your down time?
I'm a mom, so I spend most of my time being a mom. Other than that, I'm kind of a homebody. I enjoy hiking and girly stuff like shopping. I've been traveling a lot lately, and that's something I've really, really been enjoying. It was on my bucket list, and I'm finally doing it, which is great.
Where have you been traveling?
I just got back from London and so far this year, I've been to the Bahamas twice. I have a group of people who want to go to South Africa, so that's coming up, which I'm really stoked about. I went to Bali – I love it there. I've been to Hong Kong; that was really fun. Next, I want to go to Greece and Italy. Since I'm starting to work with a lot of European photographers, I feel like I want to explore Europe more.
Your Instagram has sexy shots of you in all sorts of outdoor locations. What is it like to be nude, or nearly nude, in a public place?
When I do nudes, it really doesn't bother me. I'm kind of a free spirit anyway, so it's just like I'm in my own zone. Of course, I do watch out for people around me. I don't want kids to see me or people to take pictures.When I was in London, I shot nude on a horse. I was a little nervous, but it was a lot of fun. Then I shot in the streets of the city and in the Tube. I was modeling, and people were, like, taking pictures everywhere—and I wasn't naked. Imagine if I was naked! I really did love London. It kind of reminded me of New York but clean.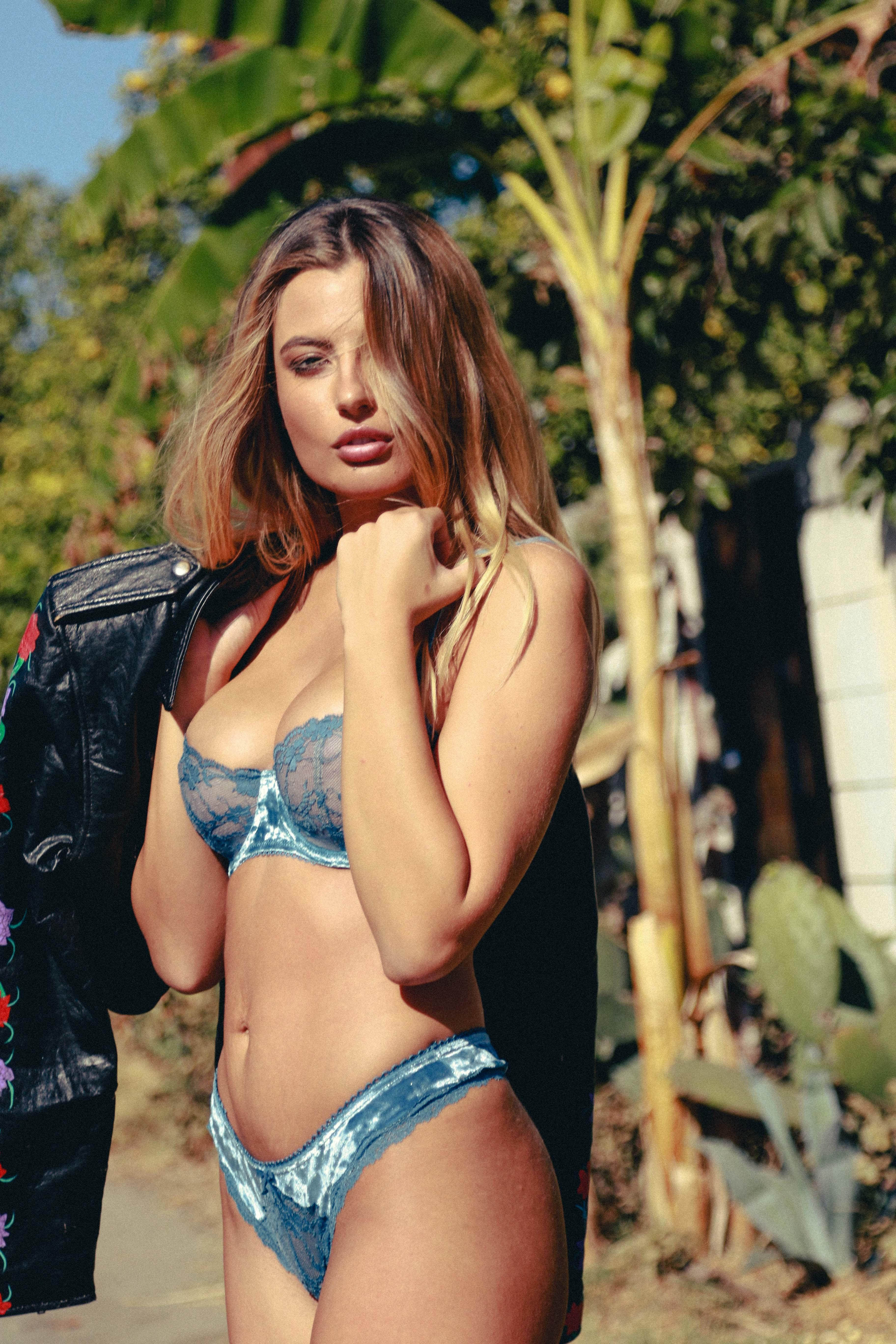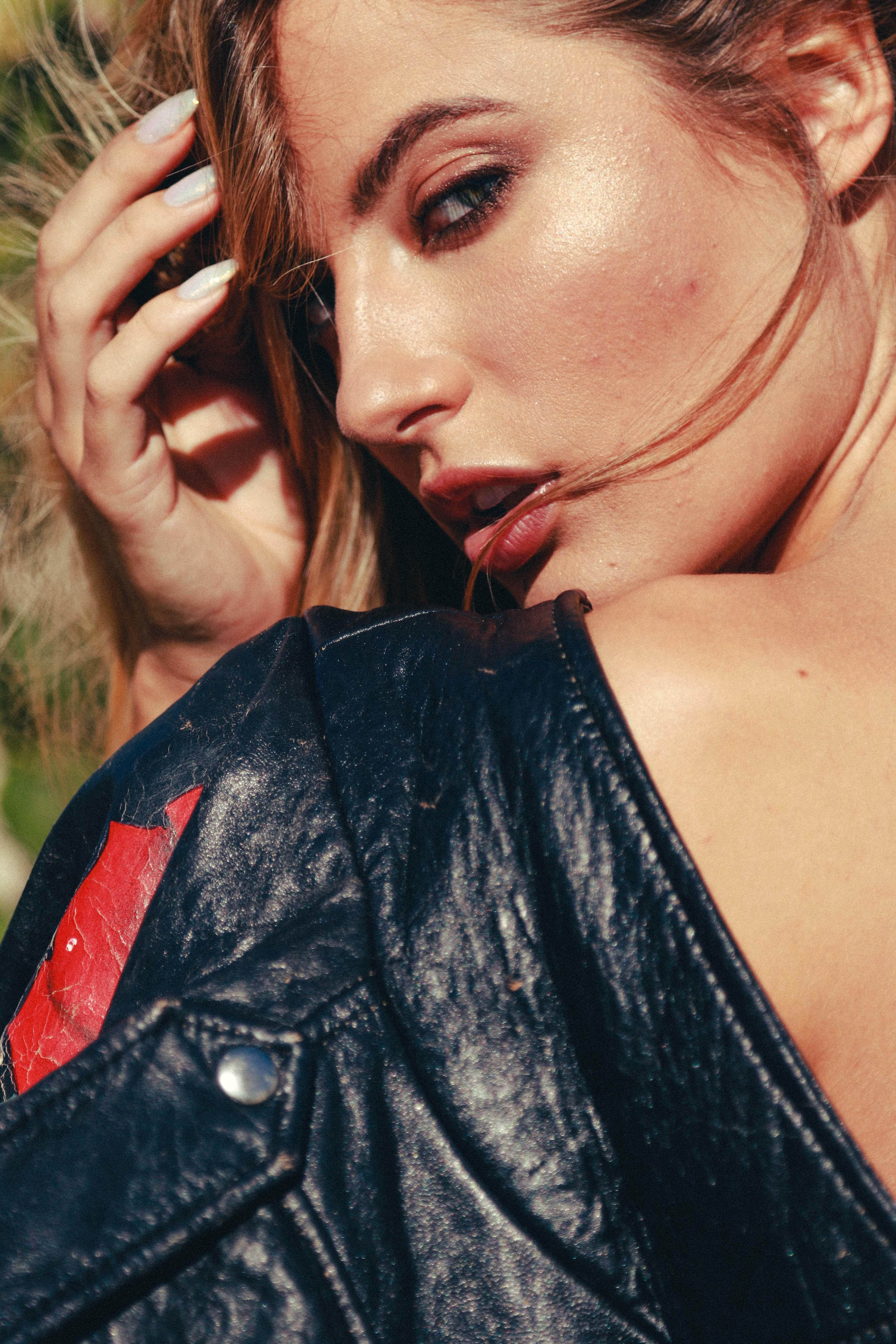 Where else would you like to pose?
I do have a dream of doing a nude photo shoot in Times Square in New York. That'd be epic.
Of all the places you've shot, do you have a favorite location?
I love Hawaii. It's not too far from L.A.—about as far as New York or Miami—and every time I go there, I always have a great adventure with my friends. A little secret about me not a lot of people know: I like to free dive. I love the water.

How did you get into free diving?
My friend is a photographer, and she shoots mermaids. When I had my son, I had to stop modeling for a moment, so during that period, I was doing hair and makeup for her. I was traveling the world, doing mermaid stuff, and I learned how to free dive and swim in a mermaid tail. In Hawaii, you meet a lot of people who dive and are surfers. Almost everybody is a certified scuba diver. We go with a crew of people and swim freely with the dolphins. We're very against animal cruelty, so we don't like to go to places with captured animals. The locals in Hawaii take us to some really awesome places just to swim with them naturally. It's wonderful.

What are your biggest career goals?
You know, I love Kate Moss. She's a petite model, but she's done every type of modeling. I want to do things not every normal model can do. People tell me, "Oh, with nudes, you'll never do fashion." But I'm like, I can totally do it. I would love to do runway. I'm starting to work with some great people in the industry, and all of them love what they do. I feel like in life, you have to find what you love and what you're passionate about, and just keep on doing it. Don't stop.

What kinds of music do you listen to while you're modeling?
R&B: The Weeknd, Chris Brown. I'll listen to Justin Bieber, Drake. I like to think sexually, I guess. You've got to set the mood.

What kind of guy are you attracted to?
It's all about the kiss. I need to feel that passion, that energy. Sometimes you just meet a person who has that spark, and I think that's very special. There has to be a physical attraction. Then, of course, you know, it's the dick. [Laughs]In life, you should never settle for anything. The right person is out there, and you've just got to put yourself out there. I always tell my mom, "I'm not going to look like this forever. One day I'm going to be old, so I have to physically feel it. I have to feel that energy."
The Bunny-hosted pool party is yours to enjoy through Labor Day 2019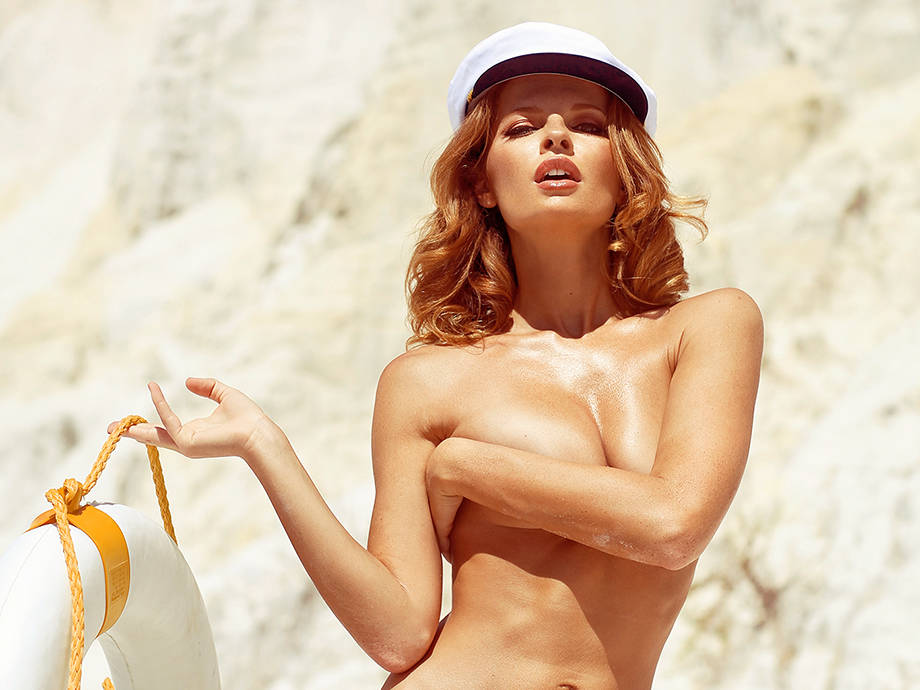 What's a dating deal-breaker for you?
I hate a guy with too much ego. I like a guy who can take control, but I want him to be respectful. I don't want him to be rude. I mean, a bad kisser would be horrible. Or somebody who's lazy in bed.
What makes you feel the sexiest?
Confidence. If a man is making me feel confident, I'll feel even sexier.

And when do you feel the most confident?
Probably being completely naked.

It sounds like you have a ton of confidence in your own skin.
Yeah, for sure. I feel like every woman should. You have to love yourself, and you should love yourself. If you feel confident in what and who you are, that's great.

What's your idea of the perfect date?
I want something different. I'd like to see a guy actually take his time and plan something. Guys nowadays are like, "I want to take you to the best restaurant," which is nice—it's cool—but, like, shock me! Do something different, you know? A guy who can shock me: He's got me.

Do you have an example of a time that a guy has surprised you like that?
I haven't been on a new date in a while. I've been dating one guy. But one time, and it was so sad because it didn't work out, a guy took me to a Jay-Z concert, and I was completely shocked. It was really cool. He knew I was from New York and had heard me play his music. I told him, "I miss being home," and he said, "I'm going to bring a little bit of home to you." It was my first date with him, so it surprised me. He listened to me. If a guy can actually listen to you, and take you out on a date, I think that's pretty amazing.

What's your typical Friday night like, if you're not at a pool party in Las Vegas?
I go to the movies and stuff like that, but sometimes I'll stay home and watch Family Guy or something. I'm a cartoon person, I'm kind of a child. I'm pretty chill. But when you're in Vegas, you've got to do the pool parties. I love Vegas pool parties. I've gone so many times!