For the better part of a decade, Suki Dunham observed the reactions of International Consumer Electronics Show attendees as they passed by her company's booth. OhMiBod, the sex toy company she founded with her husband in 2006 has frequently exhibited at the tech gadget trade show. After all, their adult products fuse tech with sex—like the Club Vibe 3.OH HERO vibrating butt plug which triggers vibrations based on ambient noise like music or a partner's voice.


Surrounded by exhibitors touting contraptions like shoes that allow gamers to run through virtual reality and next-gen smarthome tech, Dunham noticed OhMiBod's booth eliciting a few side-eyed glares like, "what are you doing here, it doesn't make sense that you're here."
"Now, nine years later, people search out our booth," she says. In recent years, specifically in the particularly male-dominated field of tech), Dunham has noticed a shift in the average CES participants' interest in items like but plugs or interactive
male masturbators
(pair it with your partner's vibrator, whose movements trigger the suction patterns in the male counterpart toy). Though OhMiBod designs many of its items for women and customers with vulvas, a demographic in which Dunham finds herself, the company's male pleasure toys have touched a nerve with users both within the tech world and without—regardless the gender of its creator. "It's just expanding your repertoire of knowledge and learning about a particular market or customer category's needs," Dunham says.
Increasingly, more female sex toy designers are entering the male pleasure space. These inclusive sex toy companies with women at the helm, provide a fresh perspective on the breadth of sexual experiences and sensations when it comes to both solo masturbation and partnered sex. However, without a penis or a prostate, designers and CEOs like Dunham must rely on research and product testing when expanding their product lines to include diverse anatomies.
"Most...had never thought of the simple concept of squeezing down on the penis,"

The sex toy industry, a market once primarily dominated by products for women, has seen growth within the male customer base. According research published by British sex toy e-retailer Lovehoney in 2016, male customers accounted for nearly 56 percent of American adult pleasure product consumers. In France, over 58 percent of sex toy purchasers were men; in the U.K., just as many men as women bought sex toys.
These shifting dynamics are what inspired OhMiBod to experiment with anal play items. A product anyone with a butt can enjoy (which, as it turns out, is everyone), OhMiBod's anal vibrators have seen popularity among straight men. Similarly, Alicia Sinclair, founder and CEO of intimacy product manufacturer COTR, Inc., the parent company of brands b-Vibe, Le Wand, and The Cowgirl, received many requests for prostate stimulators for their b-Vibe vibrating butt plugs. "We're working specifically on prostate designs right now for b-Vibe," Sinclair says.
Just this year, Sinclair's Le Wand entered the
male pleasure space
with a penis-specific attachment. Dubbed Loop, the silicone piece, designed to fit on the head of the Le Wand vibrator, acts as either a penis vibrator or a masturbation sleeve. Since Le Wand's design as a customizable product—there are three other wand attachments including two phallic shaped and a deep tissue massager—allows the item to serve many functions for vaginal and clitoral stimulation. Sinclair, thinking of the mass appeal of b-Vibe, sought to widen the playing field for Le Wand, too. Why can't guys get in on the vibe action? "Most people had never thought to use a vibrator for that particular purpose. They had never thought of the simple concept of squeezing down on the penis," Sinclair says. "You think of suction, but not a lot of vibration."

Adult sex toy company Doc Johnson's head designer Anjani Siddhartha focuses on communities within the male market when developing her clay prototypes. Whether the customer is a straight man looking for a toy to use solo—their male masturbators fashioned in the image of porn stars' vaginas are big sellers— or gay men in search of a product to use in a group—Siddhartha recommends their double and triple penetrators—it's about targeting a niche's specific needs. "In the gay market, bigger pieces do better than the smaller ones," Siddhartha observes.

MysteryVibe, a British adult toy brand, never relied on gendered product descriptions. Their first toy, the Crescendo vibrator, is pliable and can just as easily be used to vibe the shaft as it can to target the G-spot. Crescendo's feedback was positive among men and women, however Stephanie Alys, co-founder and chief pleasure officer of MysteryVibe, realized many male customers were asking the same question: "When are you going to make a product specifically for me?" As a result, MysteryVibe's newest toy can be worn by anyone with a penis (or anyone wearing a strap-on). The vibrating Tenuto sits at the end of the shaft; other vibrators on the device hit the balls and perineum.

EDM and sensuality have always mixed well together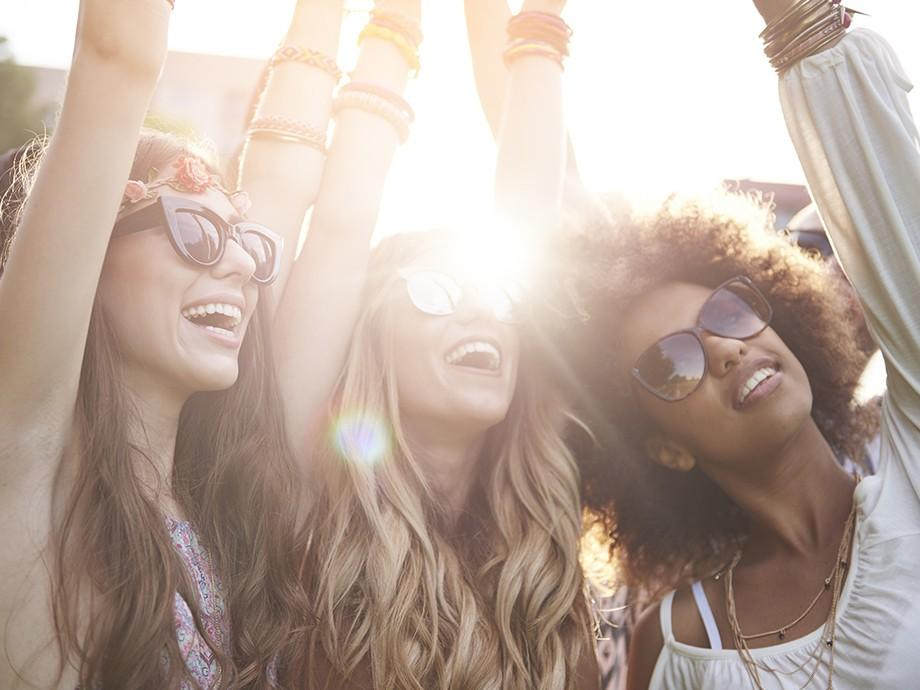 Despite anatomical differences, Alys thinks of male sex toy design in much the same way as she ideates female products. Women have long explored their bodies, discovering different pleasure points and stimulations, she says, "whereas society thinks of male masturbation as simplistic and one or two ways to do it. It's always very centered around the penis and it's quite friction based." In the developmental process, Alys and the MysteryVibe team instead focus on how the sextech products they create will encourage this discovery process among all anatomies.
With all toys, especially those targeting parts of the body Alys, Sinclair, Siddhartha, and Dunham do not possess, testing and feedback is imperative. Dunham and her husband try out all of OhMiBod's products themselves for functionality—they're the "mastur-beta testers," she jokes. Siddhartha often reads Amazon reviews and product forums in search of insight: "This material feels good," "I wish the hole in this masturbator was bigger," "I'd like a product to help me last longer."
In Sinclair's development stage, she'll often consult male designers about sensations on various parts of the body. "It's funny because I'm like, 'OK, I don't have that body part, tell me more about how this feels,'" she says. Once the items are ready for testing, she first gets feedback from sex experts and educators. For the b-Vibe, for instance, she'll seek out an expert in prostate stimulation or anal play. After addressing first-round feedback, the toys are then sampled by adult product testers, and finally ordinary folks. With male products specifically, Sinclair adds extra rounds of testing and research to make sure what she thinks will feel good for dudes actually does.

Being well informed on the workings of your customer's body is crucial, says design academic Dr. Judith Glover, who leads the sexual health and industrial design program at RMIT University in Melbourne, Australia. "In industrial design, we don't say you can't design for another gender, but if you are designing for someone not like you, you need to have good information about [them] or include on your design team someone who is that person," she says. However, when it comes to couples' toys, women have unique insight, Glover continues: "If you actually asked men about sex toy use you may not get good answers. Their female partners may be able to provide much more realistic and nuanced information about their fears and motivations."

As time went by, we realized straight men were using prostate stimulators or butt plugs for themselves.

Because male sex toys haven't yet gone through the boom in development and style in the way women's items have (take the
Sex And The City
episode arc surrounding the Rabbit and the embrace of high-end, sleekly designed, and body safe products), women designers feel a responsibility to make sure the market for their penis and prostate-pleasuring products is full of empowering and effectively marketed items. This means no crude, exploitive or misogynistic packaging, says Sinclair. "In general, when sex toys that are made for bodies with a penis, they do have pornography on them and they have misogynistic titling," she says. "That's when a lot of the icky feeling comes in."
Within the adult toy space, it is important to judge a book by its cover. And a woman's touch in this domain is undeniably influential, Dunham says. "Aesthetics, marketing and packaging, that's where women have had the largest impact. Because all of those things tell a customer that this product is approachable and normal and should be a part of a healthy lifestyle."
This is not to say having a woman overseeing operations is the sole reason for more welcoming design and marketing. Instead, as is evident with the growing market of sex toys for all body types, the diminishing of taboos and stereotypes have allowed for more inclusive products, both in functionality and advertising. "In the beginning, it was the idea that only gay men would use products," Siddhartha explains. "As time went by, we realized straight men were using prostate stimulators or butt plugs for themselves."

Whether this is because of changing cultural norms or the normalization of the benefits of healthy sex life, the adult toy industry is in the market of pleasuring all bodies—great news regardless of your anatomy. "It would make me truly happy," Alys says, "if people would feel like the products we create are inclusive and they speak to all kinds of different people from all walks of life."