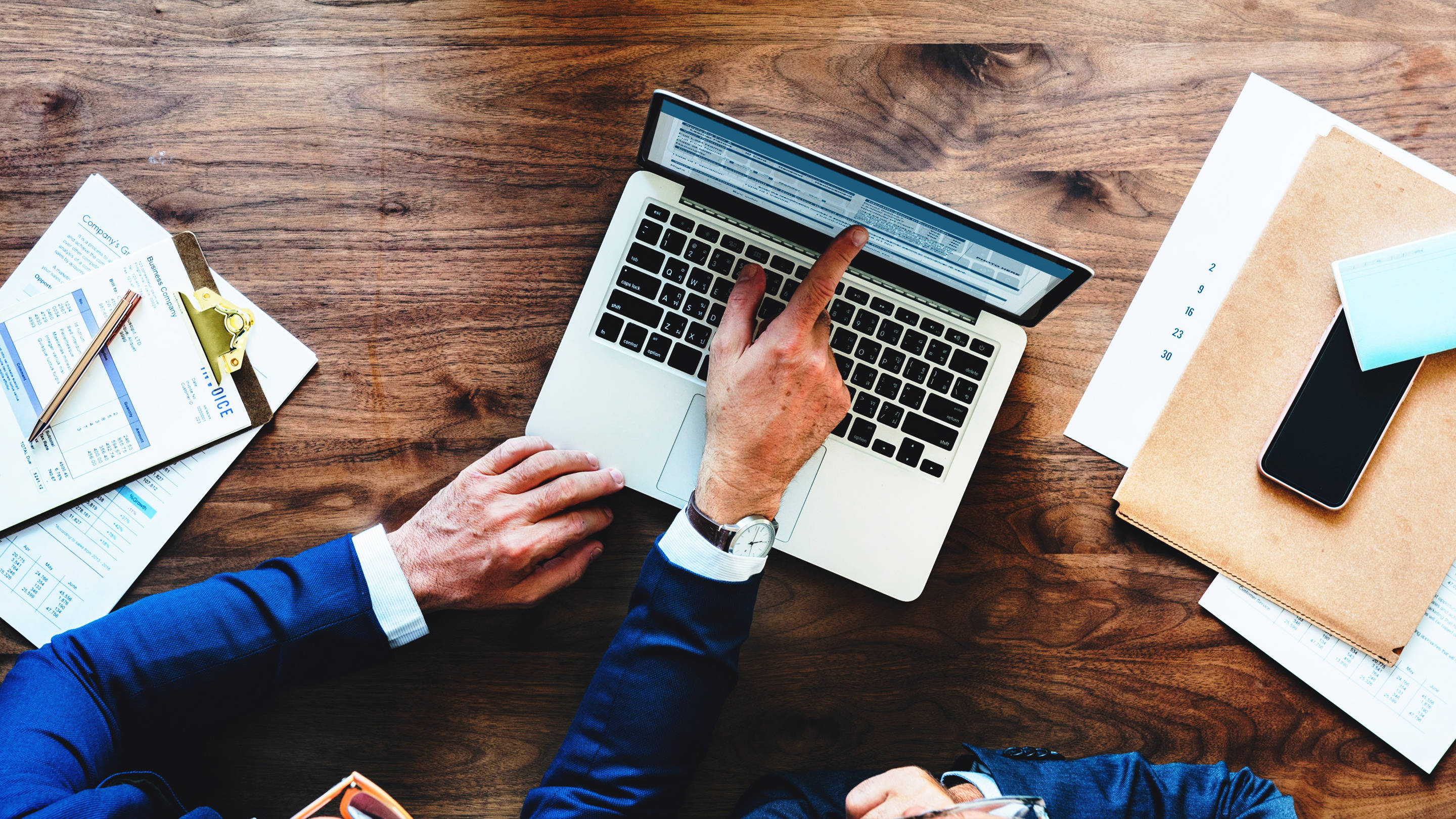 Men at Work: How Has #MeToo Shaped Office Culture?
This week, investigative reporter Ronan Farrow published a harrowing article in The New Yorker accusing chairman and CEO of CBS Corporation, Leslie Moonves, of multiple counts of sexual harassment, further fueling the raging engine of both the #MeToo and #TimesUp movements.

Ironically, Moonves, 68, was once a prominent and supportive voice of #MeToo. He helped found the Commission on Eliminating Sexual Harassment and Advancing Equality in the Workplace. But his private actions suggest otherwise. Six women came forward with accusations against the television tycoon—four describing forcible touching or kissing during business meetings and two detailing physical intimidation with intent to derail their careers.
It is yet another high-profile case that proves action against sexual harassment is far from over, especially for those who aren't covered by the country's most revered publications. The reality in the majority of America is women can't even go to work without the threat of inappropriate sexual behavior. New exclusive research from company culture and compensation evaluation firm
Comparably
recently delved into the topic, polling more than 22,000 men in tech (
an industry that's recently become synonymous with sexism
) on their opinions regarding harassment in the workplace.
Results found that 18 percent say they themselves have been sexually harassed at work. A similar percentage believe their gender has held them back in their careers (compared to half of women). Men were found less likely to speak of their sex lives with their coworkers (13 to 16 percent) and—depending how you look at it—an encouraging 58 percent believe the #TimesUp and #MeToo movements will result in workplace progress.
Objectively, this means more than 40 percent of men think the recognition and removal of
sexism in the workplace
is not good for company culture, an admittedly bizarre perspective. After some digging, this interpretation could be due to a number of concerns that may negatively impact both genders.
Because mentoring can be considered informal at times, women are now more likely to be excluded from dinners, drinks after work and other forms of socializing that could have helped develop their careers.

In the same way maternity leave legislation makes employers reluctant to hire women of childbearing age, the #MeToo movement may influence male employers to re-consider the risks of hiring women due to the very culture that sexualizes them. No company wants bad press, especially in an era of reckoning where inappropriate behavior can justifiably undo one's career, or implode an entire company. It's feared that hiring a woman may not be worth the risk in such tempestuous times.
A recent poll conducted by the COO of Facebook (who is female), found that since #MeToo, 50 percent of senior managers are afraid to partake in a work activity with a woman. They are also 3.5 times more likely to have dinner with a junior male colleague than female and five times more likely to travel with them. Because mentoring can be considered informal at times, women are now more likely to be excluded from dinners, drinks after work and other forms of socializing that could have helped develop their careers.
Concerns for how #MeToo will impact men are shared by women as well. Recently, website Vox conducted a nationwide survey on how women feared the #MeToo movement and found that 63 percent were either very or somewhat concerned about false accusations, 60 percent were worried about lost professional opportunities and 56 percent were worried about all perpetrators getting the same punishment for different levels of misdeeds. These are very much the same concerns men have.
For the most part, women have benefitted from the exposure these movements have provided. Last month, a survey of 150 human resources executives found that #MeToo has supplied women the courage and voice
to ask for a raise or promotion
(56 percent of men feel they're paid fairly with 19 percent saying their salary has more than doubled in the last seven years. Only 11 percent of women saw their salaries doubled, according to the Comparably study). In addition, 17 percent of employers have reported an increase in complaints of inappropriate behavior, not due to increased cases, but rather the confidence to report them. Perhaps most impactful, more than 52 percent of companies have since reviewed their sexual harassment policies to better protect victims.
"A few things have changed since #MeToo. We've altered our bonding at events to limit physical touch and ensure that everyone keeps their hands in their pockets when in social settings, especially with alcohol," Julie Ruvoli, HR and recruitment manager, tells
Playboy
. "We've also had a big push for women's groups recently. We've put more effort into providing resources and support for women and working to expand professional networks. We also encourage men to participate in these events and conversations that are led by our women leadership team."
More companies now also discourage dating between subordinates and managers, with 78 percent saying they have such a policy in June, up almost 10 percent from January. Twenty-seven percent of companies said they take relationships on a case-by-case basis, less than the 33 percent who described their policy this way in January.
Many men are telling me that they are now nervous about interacting with women at work, especially when they're alone with them. That is a terrible reaction, one that hurts both men and women.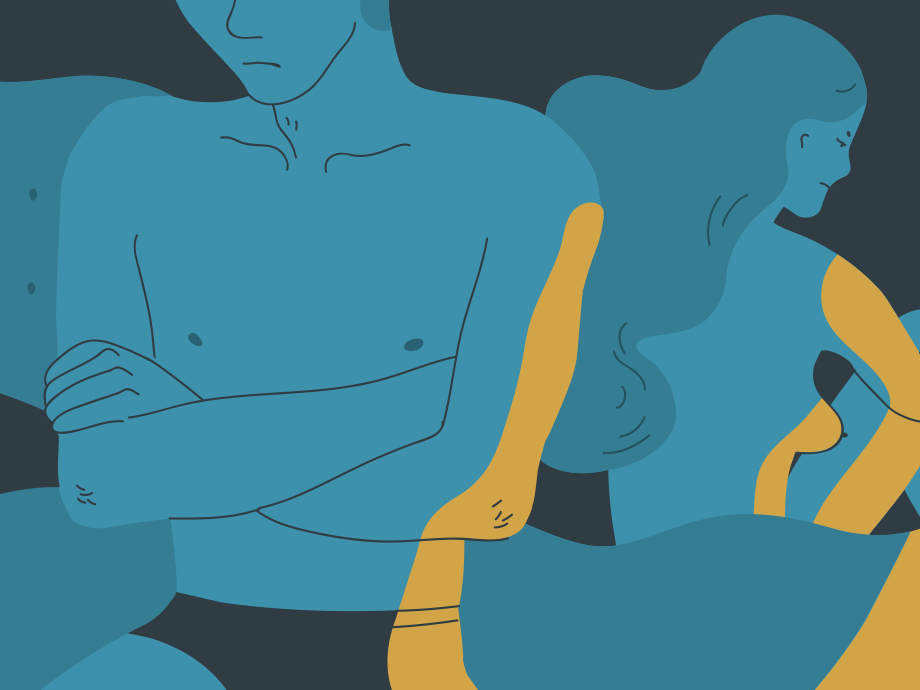 Despite CDC numbers stating otherwise, it remains a common belief that women cannot rape men
But what does this mean for men? This same survey found that more than seven percent viewed men as being more cautious in their interactions with female colleagues. The latest Pew research on the subject (the results of which were peculiarly divided by political affiliation) found that 69 percent of Republican men and 59 percent of Republican women believe it's now more difficult for men to interact with female colleagues. Forty-five percent of Democratic men and 40 percent of Democratic women feel the same. Fewer respondents from either party said the #MeToo conversation would improve women's economic mobility: 15 percent of Republicans think it will create more opportunities, compared to 39 percent of Democrats.
"The movement is changing workplaces, but unfortunately in many cases it is for the worse," Jennifer K. Crittenden, author of
What's a Guy to Do? How to Work with Women
, tells
Playboy
. "Many men are telling me that they are now nervous about interacting with women at work, especially when they're alone with them. That is a terrible reaction, one that hurts both men and women."
As mentioned earlier, Crittenden continues that workplaces are imposing new rules and cautions about men and women interacting. However, she contends this is not being done with the good intention of making workplaces more welcoming or safe, but with the selfish intention of protecting themselves from legal action. "These outcomes are very bad and discouraging to those of us who strive to make our workplaces better," she adds. "The #MeToo movement is important, and it's a good thing that women are speaking up about abuse, but these unintended consequences are very bad and need to be openly addressed and fought against."
Men may be more subjected to scrutiny in the post-#MeToo workforce, but they've also had their minds opened to the once-invisible issue. As a result, men are taking more care with what they say, and think before they do something that might be perceived as sexist. What's more, the past year has empowered women to bring these issues to light in the workplace, and inspired women to create initiatives to combat these problems.
So if in the end this means men are a little more apprehensive to approach women in the workplace, so be it.
Let her come to you.
Better yet, let the communication handle itself. Remove gender constructs entirely. We're still very much in the midst of this human rights issue—it's far from over. Hopefully together we can achieve equality inside and outside of the workplace.