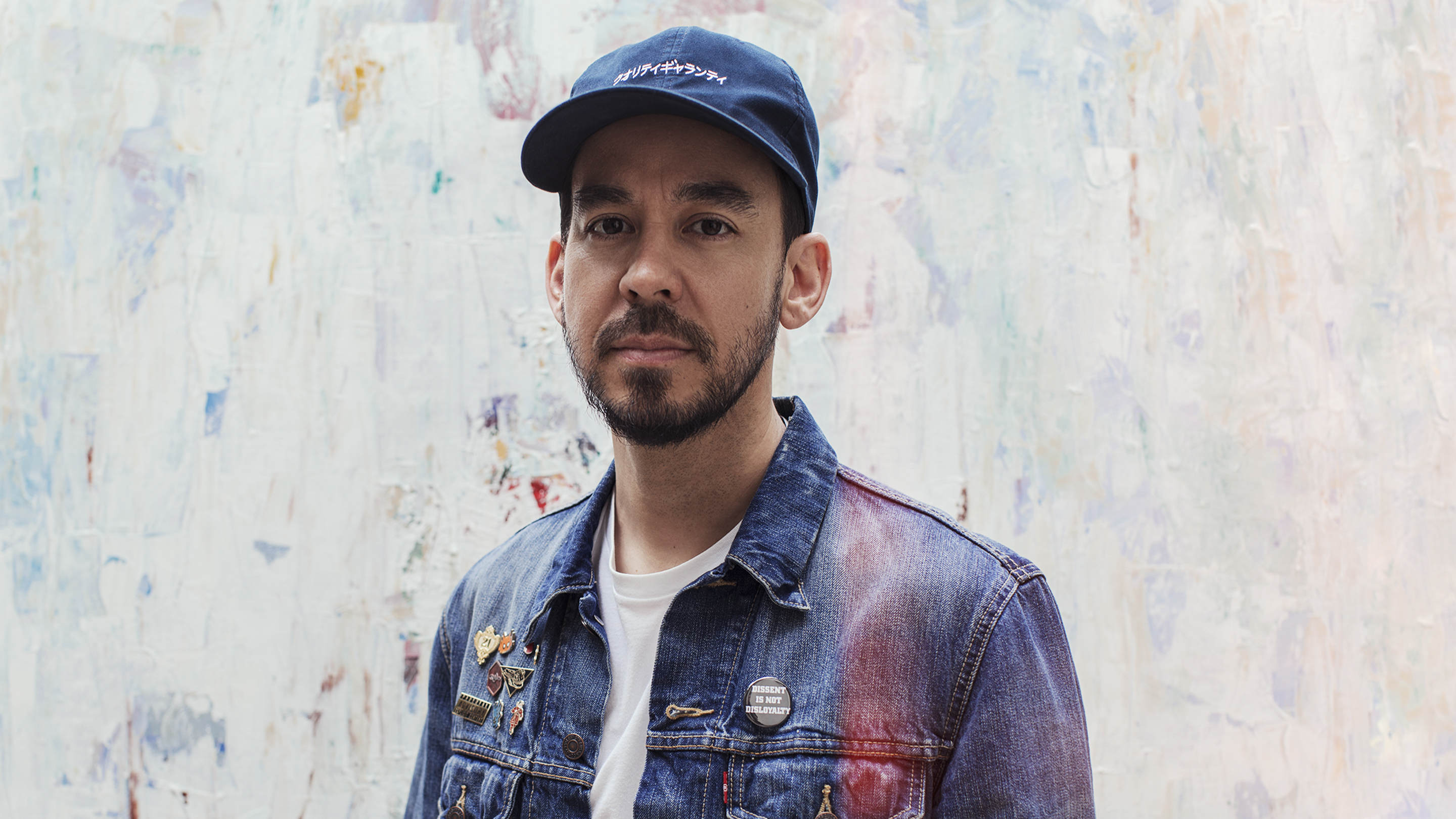 Mike Shinoda Moves Forward
Written by Dan Hyman

Published on

June 18, 2018
"I don't even know where to start," Mike Shinoda says as he settles into a reclining chair situated here in a penthouse suite overlooking Hollywood Blvd. He takes a deep breath and proceeds to try and make sense of how he's survived the past year. "I don't want anyone to ever think this was easy," the musician and Linkin Park co-founder says of not only enduring the loss of his best friend and bandmate, Chester Bennington, to suicide last July, but then, even when it often felt as if his anxiety might consume him, somehow emerging with his first solo album. "It was fucking insane," Shinoda says of staring down his immense grief, finding comfort in his creativity and winding up with Post Traumatic, now available. "It was unthinkable. But I feel like I've come a really long way."

In conversation, Shinoda, 41, dressed today in hip-dad attire—jeans, T-shirt, baseball cap—is attentive but largely quiet and restrained. His words, dispensed slowly, are measured. Speaking to him of the past year, it's as if each day, week and month that comprised it was less a continuation of his former life than a desperate act to prevent what he knew from imploding. When Bennington passed, Shinoda didn't leave his house for several days. "We were all fucking devastated, obviously," he says. It didn't help that days before Bennington's passing, he and Shinoda had just wrapped a run of intimate, stripped-down promotional shows to promote Linkin Park's seventh studio album, One More Light. "We had all this momentum building," Shinoda recalls. "And then he passed away."

Previously, whenever a challenging or emotionally jarring situation in his life had presented itself, Shinoda turned to songwriting or painting as a coping mechanism. In the immediate aftermath of Bennington's death, however, simply walking into his home studio became a seemingly insurmountable challenge. The days passed, and he slowly gained the courage to step into the studio. In short order, intense and highly personal songs began to arrive. Shinoda admits he often wondered if writing music so soon after a tragedy was disrespectful to Bennington. But, if only to "head off the anxiety" and make his "brain calm down," he pressed on.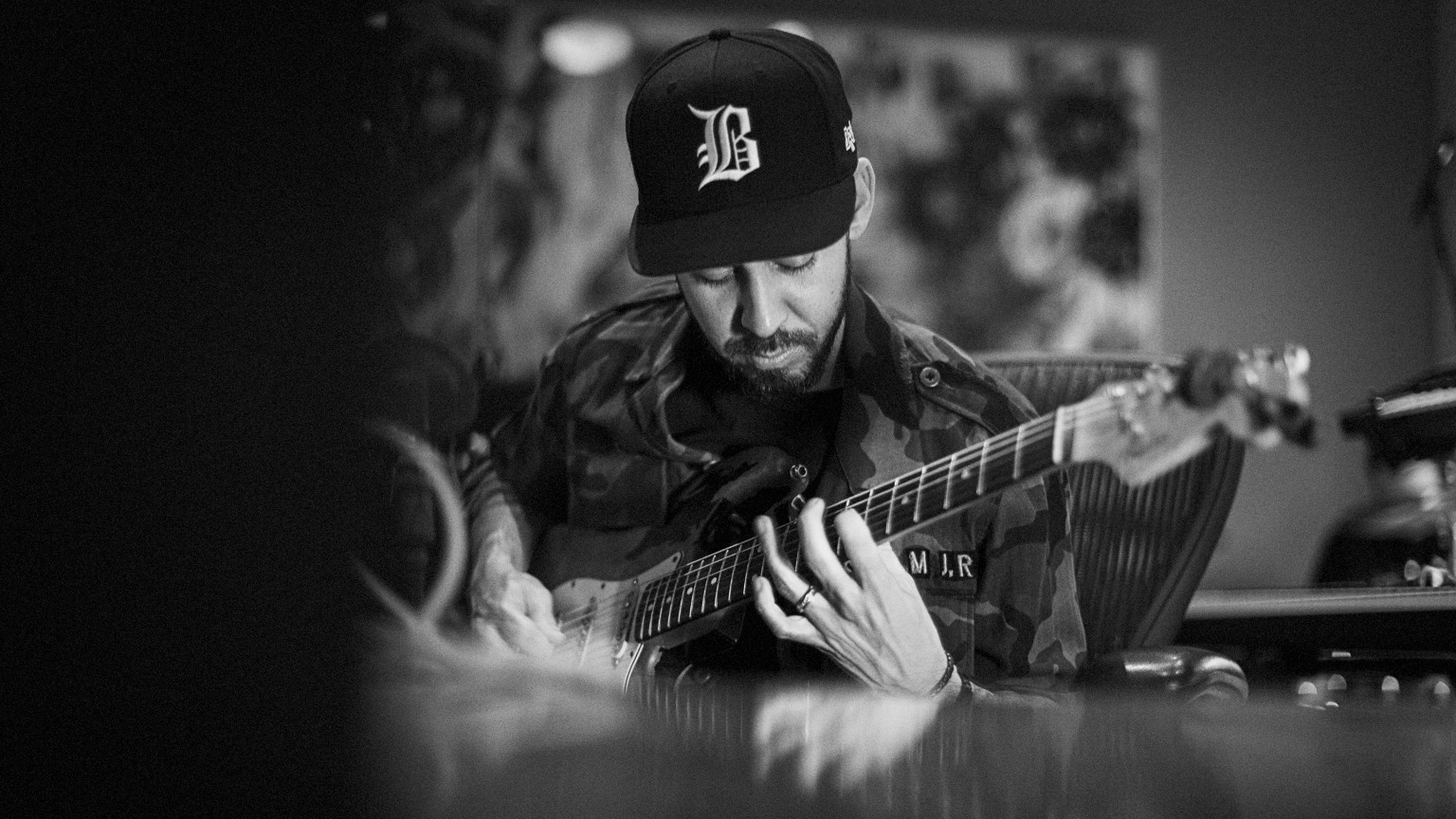 Not that Shinoda knew what the end result would even look like. Speaking to Post Traumatic's slow burn, he says, "I don't know if there was a singular moment when I woke up and said, 'Oh, my God! I have to make an album out of these songs.'" Rather, it was him turning on the TV or logging onto social media or meeting fans after a Hollywood Bowl tribute show to Bennington in October that helped Shinoda realize making music to honor his late friend and also ease his own pain was not only acceptable but vital. Shinoda had long known Linkin Park's profound impact on its fans. Only after Chester's passing did he fully comprehend just how deeply connected those fans felt to his band's music.

"There were people who were such fans of the band that they were devastated, to the extent that they were concerned about their own mental health," he says with equal parts gratitude and awe. Creating his album then became as much a form of self-therapy as a signal to Linkin Park fans that, yes, things would get better.

In that way, the album is as much a love letter to Bennington as Shinoda reaching a hand out to his band's younger fans. Loss—whether that of someone you idolize, or a close friend—"is really confusing and hard on people's brains," Shinoda says. "Especially on young people. My situation is different than yours, but the common thread is the same. We all feel the same way."

My situation is different than the fans', but the common thread is the same. We all feel the same way.

Not that the album isn't intensely personal for Shinoda. To listen is to hear the musician's stages of grief playing out in real time. "I don't have a leg to stand on/Spinning like a whirlwind, nothing to land on," he sings over minor-chord synths at the album's outset on the moody "Place to Start." Later, on the anthemic "Running From My Shadow," he offers a sense of resignation and acceptance: "I love you, but I know I gotta let you go."

Conceived and assembled in only a few months, Post Traumatic is the fastest Shinoda has ever recorded an album. To that end, he admits he has almost zero distance yet from the project. Still, completing it has allowed him to regain a sense of control in his life. "I'm like, 'I [now] know what's coming next,'" he says. In the weeks that followed Bennington's death, "I had zero percent of that," he offers. "And today," after assembling an incredibly raw album, a eulogy to his friend, "I have a lot more than zero. I don't have 100 percent," he says. "Nobody is ever going to have that. But I do feel like I know what I want to do."

For now, that includes heading out on a tour of Europe and Asia in August. After that? Shinoda is leaving his options open. He knows fans of Linkin Park are anxious to know whether the band continues on without Bennington. But Shinoda isn't ready to go there yet.

"I'm figuring a bunch of things out slowly," he says. "I don't know if that means at some point we get back together with the band. I don't know if that means I'm going to magically find another artist that I just click with, and we make some cool music together. I just dunno."