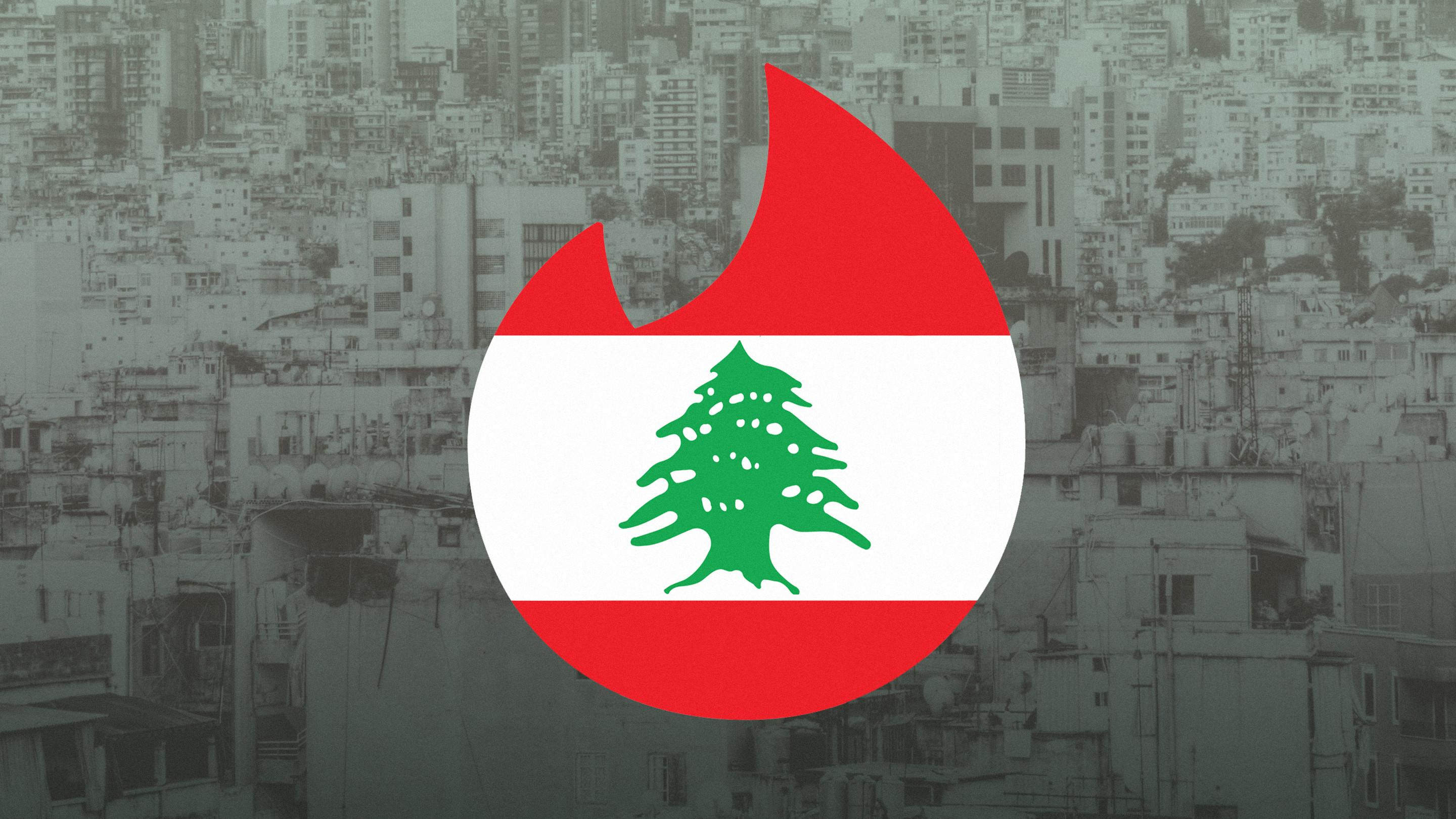 Navigating Tinder in Lebanon
Written by Abby Sewell

Published on

January 04, 2018
After hearing about the Tinder dating app on social media a couple years ago, Alan Geday, a psychology student in Beirut, decided to give it a try.
Lebanon has a reputation for its liberal social leanings compared to many of its neighbors in the region. Bars and night clubs are plentiful in Beirut and travel write-ups refer to the city by it's nickname, "The Paris of the Middle East." Although, attitudes about premarital sex remain conservative in the sovereign state. And it doesn't help that it's common for young people to continue living with their parents until they get married for cultural and economic reasons.
So Geday was hoping the app might help smooth the way to meeting women. What he didn't expect is that many of the potential matches appearing on the screen would be residents of Lebanon's southern neighbor and longtime political and military enemy: Israel. It's not surprising, perhaps, that Israel and Lebanon have infiltrated each other's Tinder feeds. Lebanon's population is small--it was about 4 million before the influx of more than 1 million refugees from neighboring Syria in recent years and its pool of dating app users is far smaller. The prominent city of Beirut sits just 65 miles from the Israeli border.
Since Lebanon and Israel have been technically at war since 1948 and involved in active conflict sporadically ever since, the prospects for successful cross-border romance are slim. "It was kind of an awkward situation, because you could tell from their names–most were written in Hebrew," said Geday, 23. "I matched with three and they all unmatched once they realized I was Lebanese…at least I'm hoping that's why they unmatched." Similar experiences are so prevalent among Lebanese dating app users that the local news and entertainment site Beirut.com jokingly listed "The Israeli" as #1 on a 2014 list of "The Ten Most Common Guys You Meet on Tinder in Lebanon," and noting, "Ironically, this is the most recurring character on Tinder in Lebanon."
Beginning in the late 1960s, Palestinian guerillas launched attacks on Israel from Lebanon; in 1982 Israel invaded and occupied parts of southern Lebanon, spurring the formation of the Lebanese militia (and now political party) Hezbollah. The two fought a bloody month-long war in 2006 that killed more than 1,000 fighters and civilians, mostly Lebanese, and the next outbreak of war is largely considered by political analysts to be a question of "when," not "if."
It's not only in Lebanon that geopolitics and modern dating collide–dating apps also frequently match users in Israel and the Palestinian Territories. That phenomenon inspired a short-lived Tumblr page created in 2014 by a group of young Americans working in the West Bank to document their cross-border Tinder and Grindr chats. And Verona, a now-defunct Tinder-style app, was launched in 2015 to promote "world peace one swipe at a time" by matching Israeli and Palestinian users.
"You're not exactly sure what to send," Geday said. "Do you talk normally or do you kinda play on some Lebanese/Israeli jokes to unwind whatever tension's there? You're sort of stuck in this limbo of 'should I or shouldn't I?'" In the end, he didn't, but at least occasionally, Lebanese/Israeli matches do lead to conversation. Other chats promptly turn hostile, as in an exchange posted by a user on Reddit, in which a Lebanese woman tells her match in Israel: "1) You're on Palestinian land 2) We end on that note." A screenshot of one Tinder exchange circulated widely on social media a couple years ago. After discovering that the woman with whom he has matched is Lebanese, the Israeli user suggests: "Wanna meet at the border?" to which the woman replies "Hahahahaha."
If star crossed lovers did want to meet, the border between Israel and the West Bank is crossed daily by thousand. However, the border between Lebanon and Israel has no crossing and is patrolled by U.N. peacekeepers, making a first date near logistically impossible. And Lebanese law not only forbids its citizens from traveling to Israel and Israelis from entering Lebanon, but also prohibits any interactions between Lebanese citizens and Israelis.
Tinder declined to provide statistics on the number of users it has in Israel and in Lebanon or how many matches have occurred between users in the countries. The company said in a statement that national borders are not taken into consideration when presenting potential matches.
"Tinder users select a distance-based radius for potential matches and are shown all matches that mutually meet their search criteria," the statement said. "If a user is based close to another country, and their distance preferences include a radius that crosses a border, they will be shown all potential matches that meet their criteria--regardless of whether a potential match is located in another country. We believe everyone deserves the right to meet their perfect match."