Consider this: Just about every product you consume and every service you use is at least a tangential result of forced labor. Someone put his or her sweat into giving you something, and she or he did so not out of free will but because of fraud, coercion, threats or abduction.

Your clothes almost certainly came from a country where people labor for wages of less than $2 a day while enduring threats, beatings and hazardous working conditions. Your food—whether eaten at a restaurant, handed to you by a roadside vendor or purchased at a grocery store—landed on your plate thanks in part to farm workers who were victims of human trafficking. The domestic worker who cleans your home or watches your children may have been a teacher in the Philippines before being lured here by a bogus recruitment agency.

The International Labor Organization, which tries to police the global agreements banning human trafficking, estimates that for every 1,000 people in the world, 5.4 are victims of modern slavery: 16 million people in the private sector; 4.8 million (mostly women) who are victims of forced sexual exploitation; 4 million in state-forced labor such as prisons; and 15 million—virtually all of them women—trapped in forced marriages, which we don't usually think of as slavery.

In fact, modern-day slavery bears little resemblance to the familiar depictions of malnourished people in chains. Threats are mostly subtler than physical violence: If the victims don't comply, the traffickers can get them deported or make veiled threats against their families, which is especially effective with workers who have little contact with their loved ones. Traffickers can fill out all the proper immigration forms but mask the true destination of workers, knowing that enforcement is scattershot and the penalties minimal—mostly falling on the workers themselves. The forced laborers, who often speak little if any English, have scant knowledge of workplace laws, leading to stolen wages, exhausting work hours and arduous accommodations. And it's likely worse than current statistics would have you believe. According to Polaris, an international antislavery advocacy group, "the individuals whose cases were reported likely represent only a very small fraction of the number of actual victims."

If we want to eradicate slavery once and for all, we'd better start with a good hard look at the masks it wears.


Pimps came and went in her life, until she linked up with one who made her tattoo his name on her chest, as he did with the hundreds of other girls he controlled, to show ownership.

Jose Rodriguez heard from a friend about a job working state fairs in the eastern United States. Eager to make more than his meager earnings in Mexico, he leapt at the opportunity. "The whole point of coming to the U.S. is that the little money you make here seems to be 10 times more than what you can make in Mexico," he tells me. So one day in 2010, the then 20-year-old left his home in the state of Veracruz, Mexico to join up with four other men on a day-long bus trip to a Texas border crossing. At the border-control post, a lawyer met the men and assisted their processing under the H-2B visa program, which covers nonagricultural temporary work. The next day, the five men flew to LaGuardia Airport in New York, where they were hustled into a van and driven to a state fair in New Jersey.

At the fair, Rodriguez would set up tents, lights and grills and do food prep. He often worked 12 hours a day, with no breaks except to run to the bathroom. It wasn't till he had made it through the first fair that he learned he would be making $400 for the week. "Because I didn't know English, I didn't know my rights at all," he says.

But working so hard for so little was only the beginning. The men, 10 in all, lived in a single-bedroom mobile home. They slept on small beds, one of which Rodriguez had to share with a friend—"family style," he calls it. They had no heat, no food, no working toilets or even running water. Electricity was supplied by a gas-powered generator.

When Rodriguez's last fair job finished, the trafficker hooked up the mobile home to a truck and drove it to Astoria, New York, where he parked the vehicle in a locked car wash. Then he left. The men were stranded without food or water and with no idea what would happen next. Eventually they managed to pool a few dollars, slip under the fence and buy some coffee and cookies. The activity raised suspicions, and thanks to the police and a nonprofit organization that assists immigrants, the men were relocated to a nearby refugee hotel. When the trafficker arrived back at the car wash, he was arrested and forced to pay the men a part of the money they were owed. Rodriguez was able to get a work permit to stay in the country in exchange for agreeing to testify, two years later, at the trial of the trafficker. He is now a citizen.

Preston Thornton called the Veterans Crisis Line for help. When cops showed up, he ended up dead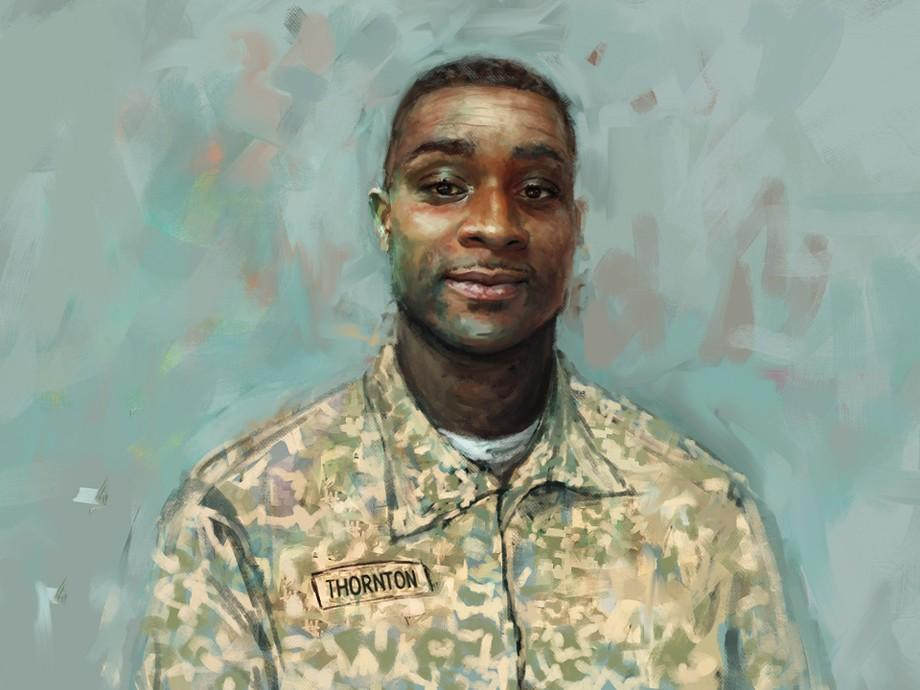 Although slavery has existed for as long as people have congregated into organized societies, today it's a $150 billion worldwide business. The problem is metastasizing at a scale we've never encountered before due to three major factors: global commerce, war and the
planetary climate crisis
.
First and foremost, forced labor is an integral part of the machinery of the global economy. Most industries profit less from innovation than they do from a dogged reliance on lower labor costs. To that end, labor brokers feed an economic supply chain across continents, creating a tangle of relationships that stretches from the factory floor to the executive suite—all to create a sheen of plausible deniability about the conditions under which human beings work for pennies. Meanwhile, deals such as the North American Free Trade Agreement impose austerity on small producers who cannot compete against better-equipped and relentlessly cost-cutting companies, turning farmers into for-hire laborers. This system hums along unchallenged largely because unions, especially in the U.S., have been cut down in size and power.
Second, wars envelop vast areas of the globe and sometimes last for decades. Of the unprecedented 68.5 million people displaced from their homes by late 2017, 25.4 million are refugees who have fled because of government-sponsored armed conflict. The brutal civil war in Syria has generated an astonishing 5.6million refugees, most of whom have fled the Assad regime's relentless conventional and chemical warfare attacks on civilians living in rebel-affiliated areas.
And then there's
climate change
. Human rapacity and political dysfunction have intensified droughts and famines, bankrupting millions of already desperate people, especially in Africa, and forcing them off their small plots of farmland or from villages where wells have dried up and crops have withered. All those people end up desperately trying to scratch out an existence, making them prime targets for human traffickers, who are increasingly part of sophisticated organized-crime groups.
Global inaction or indifference has been a persistent obstacle. The 1930 Forced Labor Convention mandated an end to forced or compulsory labor, but eight decades later governments are still quibbling over how it should be enforced. In 2014, an update to the original Labor Convention passed, detailing new legal and educational steps governments and employers should take to end the scourge. But in 2018, Mozambique became only the 25th country to adopt the new document.
When it comes to sexual exploitation, there is debate about what it looks like and who is inflicting it.
Like Dorothy in The Wizard of Oz, Ronny Marty found himself not in Kansas, where he had been promised a job by a supposed recruiter in his native Dominican Republic, but headed to Huntsville, Alabama, crammed in a van with other bewildered workers. He had come to America for a $9-an-hour job at a Kansas hotel; instead, he ended up earning $7.25 an hour at a local manufacturer—an amount that dwindled to $40 a week after a raft of deductions demanded by the trafficker. Marty and three other men had to cough up gas money for the trip to Huntsville and $300 each per month for a tiny, shabby apartment. He also noticed that his visa was for only three months, not the promised nine months, which would mean more fees for an extension.

There was a point at which the workers were forced to pool their money just to feed themselves. "Everybody was pitching in, putting money there to buy the groceries, and I didn't have money," he recalls. "I sometimes stayed in my apartment and cried."

Marty got his freedom only because of the trafficker's greed. It turned out the latter was collecting the rent total from the men, paying the landlord half and pocketing the rest. When the rent was long overdue, the landlord became suspicious and connected the men with a local reporter. The employer threatened to have them deported if they spoke out, but Marty reasoned he had nothing to lose and told his story publicly. Months later, he gained permanent-resident status. Soon after that, he eagerly agreed to do something unusual: He become a member of the U.S. Advisory Council on Human Trafficking. It was unusual because most trafficked people want only to find a job and remain anonymous, fearing a system that could inflict more pain if they make waves. And fear, of course, is what keeps the trafficking wheels greased.
---
It isn't just unskilled labor at risk. Noel Abalos was a teacher in the Philippines; he also held down jobs as a sports coordinator, a soccer coach and head of a school physical education department. Working seven days a week, he earned 22,000 pesos (equivalent to roughly $500) a month. "I'd been working my ass off," he says as we sit in a small coffee shop in Burlingame, California, just south of San Francisco. "I think I won't be able to give my children a good future, and my wife was pregnant back then, so I had to think of the future." He heard about an opportunity other friends had leapt at: to teach in the United States. "They were able to become rich so fast. They were able to buy houses that are nice, and they were able to send their kids to a prestigious school."

Abalos scoured newspaper advertisements for teaching opportunities. He finally found a local agency that seemed to have links with recruiters from the U.S. Before getting the first job offer, though, he had to pony up an ever-increasing amount of cash for various services, with the agency taking some or all of each payment. It started with an agency membership fee of 1,000 pesos, then a résumé-preparation process for 25,000. Each time an American human resources person would arrive, the recruits were dunned $200 for a "training class," which amounted to the foreigner marketing a U.S. school district. Then came a torrent of certification tests administered by U.S. school districts—each with its own price tag.

All told, Abalos says, he laid out $12,000 before he set foot in the U.S. He had to borrow $6,000 to cover the costs, at interest rates so high that he ended up owing $16,000 on the loans. Of course, the "authorized" lending firms were all in cahoots with the recruiting agency. While waiting for a job, "I had to find work just to pay for the interest," he says. He might have been lucky: A friend of his, Saturnina Encarnado, who would also be exploited by the same trafficker, estimated her costs to be more than $23,000.

And then he waited. Waited for the offers to come. Waited for shoddy visa documents to be corrected by the agency he was already paying. Waited for the chance to start climbing out of his deep debt hole.

He finally got a job offer in the middle of a school year. After shelling out money for his own ticket and agreeing to pay yet another $1,600 for three months of local transportation and lodging, he landed in Wilson County, North Carolina. Except when he arrived, there was no job. And to make matters worse, he heard that a group of other teachers he knew had been crammed into a van and driven to a building in Roanoke Rapids, North Carolina that had no internet, no phone and virtually no neighbors. The recruiter wanted to isolate them—essentially, to hold them captive—until he could move them into jobs so they couldn't report back to the Philippines.

Abalos was close to cracking, especially because of what his wife was going through halfway around the world. "She's the one getting all the harassment from these lending firms and from the people we owed money to. She's getting distressed too. That, for me, was terrible. I was really at the point where I couldn't talk anymore," he recalls, his eyes moistening at the memory.

Still, Abalos was lucky. He and the other teachers were able to extricate themselves, thanks in part to the advocacy of GABRIELA Washington, D.C., a chapter of an alliance that advocates for the rights of Filipino women and teachers. With the financial help of a sister, he made his way to California, where he now lives. He has stood in line on the side of a road near a Home Depot to get construction gigs, worked as a caregiver and taken on some substitute teaching while he tries to get full-time teaching credentials. In some of the jobs, "I wasn't getting the rate that I was supposed to be paid," he says. "But you can't do anything, because that's the only job available. It's about survival. You have to survive."

A candid conversation with the maverick socialist senator Bernie Sanders, before he became a hero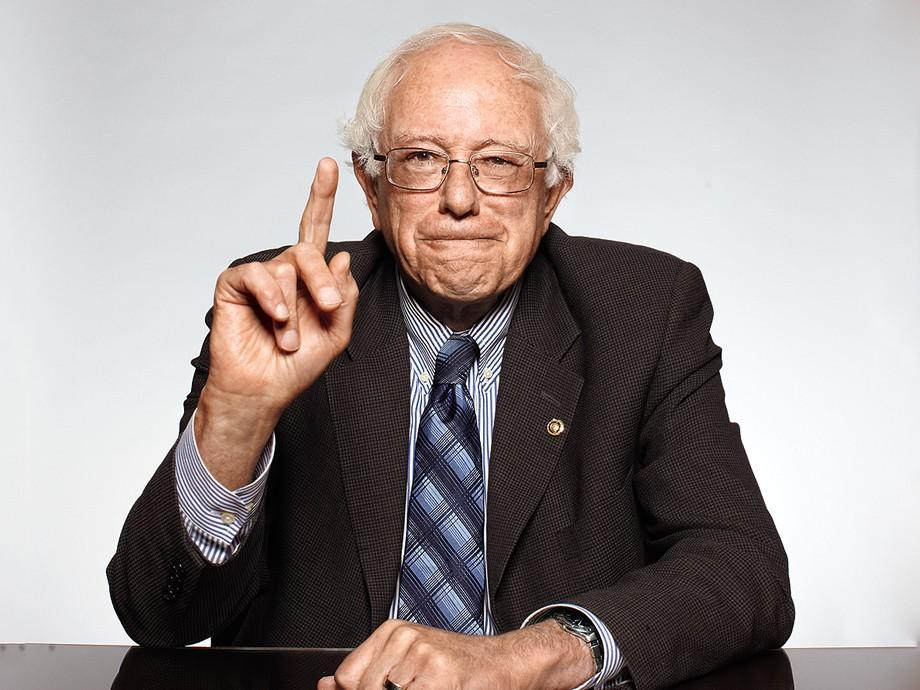 When it comes to sexual exploitation, there is debate about what it looks like and who is inflicting it. Ninety-nine percent of its victims are adult women and girls, according to the International Labor Organization; are they controlled by criminal organizations, small-time pimps or predatory boyfriends? It appears that in the areas of highest exploitation—Asia and the Pacific region account for more than 70 percent of forced sexual-exploitation cases—organized crime rings, sometimes modest in size, control a significant part of the activity.
Victims include women who find themselves working in massage parlors that act as fronts for transactional sex. In other cases, the reality can lurk behind a romantic veneer. "Sex traffickers are boyfriends," argues Lois Lee, founder and president of Children of the Night, a nonprofit organization (started with a grant from the Playboy Foundation in 1979) that provides services and advocacy for children and young people who are sexually exploited in prostitution worldwide. "The sex-trafficking thing is bullshit," she says. "These guys fill them up with this pipe dream: 'I'm going to build a business and I'm going to have a house and you're going to have my baby.' And these girls want what every other little girl is told she's supposed to want."
When I speak with Jocelyn (not her real name), she gives some credence to Lee's view. "It started off by running away from home," she tells me by phone from her residence in Dallas. "I was flushed through the system—foster care, group homes, juvenile hall. I had a friend who was in the system, and she was recruiting me even though I didn't realize it. I met this guy. We were hanging out, and he said I could make money. He took me to his home, gave me food, and he took my virginity." Within a few weeks, he had drugged the then 15-year-old. While she was unconscious, she was raped by multiple men, she says, who paid money.
Pimps came and went in her life, until she linked up with one who made her tattoo his name on her chest, as he did with the hundreds of other girls he controlled, to show ownership. "I portray myself as his girlfriend, but it is a business," she says. Today, 20 and pregnant, Jocelyn has moved off the streets, which were increasingly dangerous, and into a strip club. Although she can quit, she is still in many ways in forced labor. "The men are breaking the girls down so that even when they're adults that's all they know how to do," she says.
---
Beate Andrees has been working on global slavery for close to two decades, brought to the issue by personal experience. Born and raised in the former East Germany, she had a friend who was imprisoned, for political reasons, in a forced labor camp. That sent Andrees, some years later, into academic research on the topic, which in turn led to a job for the German parliament and a lecturing position at the Free University of Berlin. In 2003, she joined the International Labor Organization, where she oversees its main initiatives to end forced labor. Her job is a strenuous exercise in global human rights diplomacy: trying to get governments, companies and the lower-level labor brokers to play by new rules.

When I press her about the perceived inevitably of human trafficking, she calls herself a "reasonable optimist." She explains: "A few years ago, before the Syria crisis broke out, we had worked with the Jordanian government on child labor for many years, and we were quite close to basically declaring Jordan child labor–free because they had taken very effective measures. Then the war breaks out, you have millions of refugees pouring into the country.…" Result: Child labor skyrockets. "It's very difficult for parents to find a job. Usually the children get picked up by the labor workers, and they work on the plantations because they're cheap and available and there are no schools, with some exceptions. So it's a tough choice to make for those families, who are basically struggling for survival."

She points to a breakthrough, also involving Jordan. Unscrupulous brokers would typically recruit women from Nepal to work in Jordan for apparel companies that were, at best, willfully ignorant of the rampant exploitation of workers. Once the women arrived, they usually found the pay to be half the promised $300 monthly salary, but many were too poor to return home. Enter the ILO and other partners, including companies such as Gap Inc. (which had been on the wrong side of the issue), and a program that essentially eliminates the middlemen and educates women at the village level about their contracts and rights. Now, says Alix Nasri, an ILO specialist based in Qatar, the women do not pay fees to get work and "are much more likely to understand the terms of their contract, are less likely to report being deceived about working conditions and are more confident in their ability to voice their opinions at work."

Another ILO approach is the economic carrot on a stick. As Guy Ryder, the ILO general director, told 1,000 CEOs at a June 2018 consumer goods summit in Singapore, "Businesses have a central role to play in fighting the global scourge of forced labor. It is not just the right thing to do; it makes economic sense too. Value chains that are free of forced labor are much more productive and sustainable than those that cut costs and whose workers toil in conditions akin to slavery." Ryder's point is that, putting morality to one side, low-wage labor turns over rapidly, forcing companies to constantly spend money to find new hires.

The Nepal-to-Jordan experiment, the tireless work of people like Andrees and the prodding of leaders like Ryder do make a difference. The number of child laborers, for example, declined by more than 94 million between 2000 and 2016—though no one can explain precisely the reasons for the drop. Indeed, child-labor statistics can highlight the maddening challenges antislavery activists face. Because of insufficient funding for research, they buttress their arguments with data that is sometimes contradictory and incomplete. (The United Nations Office on Drugs and Crime database, for example, tracks cases only up to 2015.) They brandish international agreements signed by governments whose commitment to enforcing national laws ebbs and flows with time and shifting political leadership.

Overlapping, chronically underfunded and often competing, nonprofits do not have the wherewithal to scale up a Nepal-to-Jordan success. Without painful penalties—such as long prison terms for corrupt or negligent executives—they must rely on the willingness of companies to obey higher standards. Every manager, up and down the corporate ladder, wants to show profits to keep their own job, and so a constant hawklike vigilance is called for.

Forced labor is an integral part of the machinery of the global economy. Most industries profit less from innovation than they do from a dogged reliance on lower labor costs.
Ultimately, the only way to come close to shrinking human trafficking is to ensure that workers have real power. In the U.S. and throughout the world, even as they confront dwindling union influence, workers and their leaders are pushing back, sometimes looking to harness power inside new pre-union organizations. Populist uprisings in response to economic austerity have manifested themselves at the ballot box: Andrés Manuel López Obrador, who once led a mass refusal to pay sky-high electric bills, rode the long-term economic crisis in Mexico to victory in the country's recent presidential election.

The current efforts to end forced labor are crucial, but Andrees is clear: "The NGOs will focus on short-term assistance. You need to change the bargaining power. NGO work doesn't replace the need to invest in collective bargaining and the empowerment that comes from having your own organization that engages in collective bargaining and also in social dialogue on policy matters with the government."

Still, because Andrees has to work with businesses, she is extraordinarily diplomatic, using slightly wonky language to telegraph an uncomfortable truth about slavery: It exists because workers are at the mercy of a harsh economic system and a set of laws that can't always distinguish between permissible and nonpermissible exploitation. It's a fine line between forced labor that violates international law and Walmart producing billions of dollars' worth of goods in Chinese factories that operate legally but pay people subsistence wages, if that. The law-breaking traffickers are always looking for the seam through which they can make a buck at the expense of workers—but so are Walmart and its corporate brethren.

Or to take it closer to home: Jose Rodriguez, Ronny Marty, Noel Abalos and "Jocelyn" fell victim to predatory traffickers who broke laws, but they were exploited within the U.S., where earning the minimum wage is a license to live in poverty. And every day, from the Supreme Court down to the factory floor, workers face a narrowing of rights that translates to smaller paychecks and less security.

In essence, the end of human trafficking will come when workers have the leverage in an ever-mutating economic system to make sure they get paid what they deserve. Just imagine: the demon of slavery exorcised from all the underpriced possessions that surround and sustain us. You can't put a price on that.