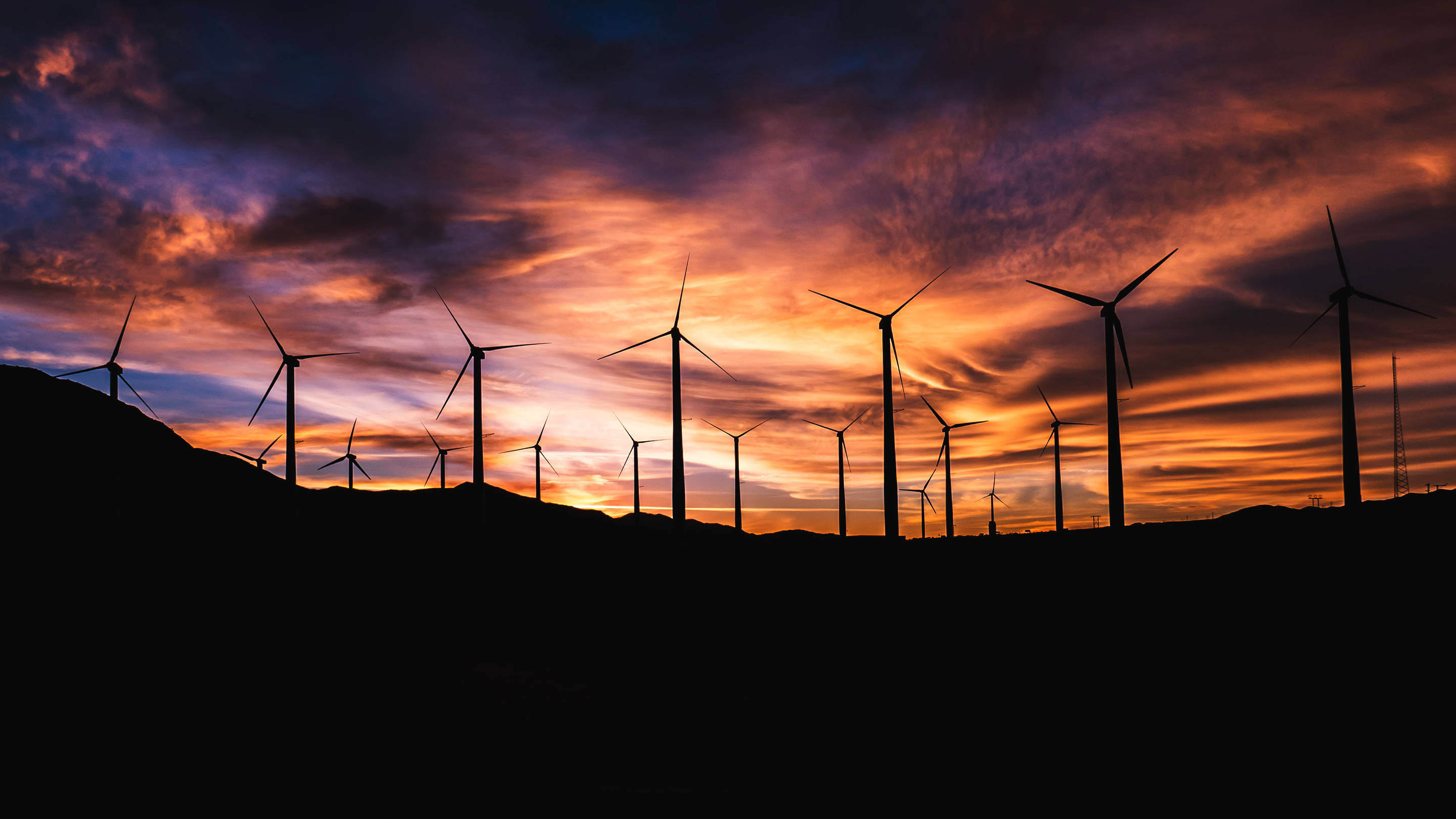 Governments Are Racing to Save the Planet with Renewable Energy, But for Whom?
Written by Michael Disabato

Published on

August 02, 2018
Wind turbines churn the air throughout the Mexican Isthmus of Oaxaca. The sound, once distinct, has become ubiquitous in a nation that saw its investment into renewable energy sources more than quintuple in 2017. This profound transformation has been aided by the Mexican government as it looks to generate 35 percent of its power from clean sources of fuel by 2024. The initiative, spurred by private investors, has been welcomed by many observers as it sends the message that Mexico is working to address climate. It seems like something that would benefit everyone.

The real story is more complicated. In early 2012, protestors flooded the streets of Union Hidalgo, a fishing town on Mexico's southern coast, to demonstrate against the planned Eolica del Sur windfarm, which would have been the largest in the country. Members of the indigenous Zapoteco community accused Preneal, the Spanish company behind the project, of obtaining an illegal lease from the government without consulting the community it was set to disrupt. The Zapoteco were said to be subjected to a campaign of violence and intimidation by the project's proponents. After a series of court battles, an injunction was filed to halt the project. In blocking such an environmentally progressive project, the Zapoteco seemed to be putting a question to those in power: Whose world was set to be saved?
In 2018, however, renewable energy has comfortably secured itself as the future source of the planet's fuel, slowly taking market share away from
traditional fossil fuels
. "Perhaps the biggest impact of the Paris Agreement is that the shift to a low-carbon economy [using renewables] is now seen as inevitable over some extended timeframe, not pie in the sky," Michael Liebreich, founder of Bloomberg New Energy Finance, said in March 2017.
Even before the world met in Paris to sign the much-appreciated agreement, investors were putting their money into renewables. In the first quarter of 2018, renewables accounted for a whopping 95 percent of new power-generating capacity. And in 2017, $334 billion was invested into the sector, up from just $63 billion in 2004. Almost 700 businesses and investors in the U.S. made individual commitments through the umbrella coalition We Mean Business to source 100 percent of their energy from renewable sources and double their energy efficiency. A majority of this investment has been in wind and solar, but hydropower, biofuels and biomass—the burning of organic materials—also saw big increases. But this market enthusiasm belies a social coarseness increasingly associated with the development of renewable energy projects throughout the globe.
In blocking such an environmentally progressive project, the Zapoteco seemed to be putting a question to those in power: Whose world was set to be saved?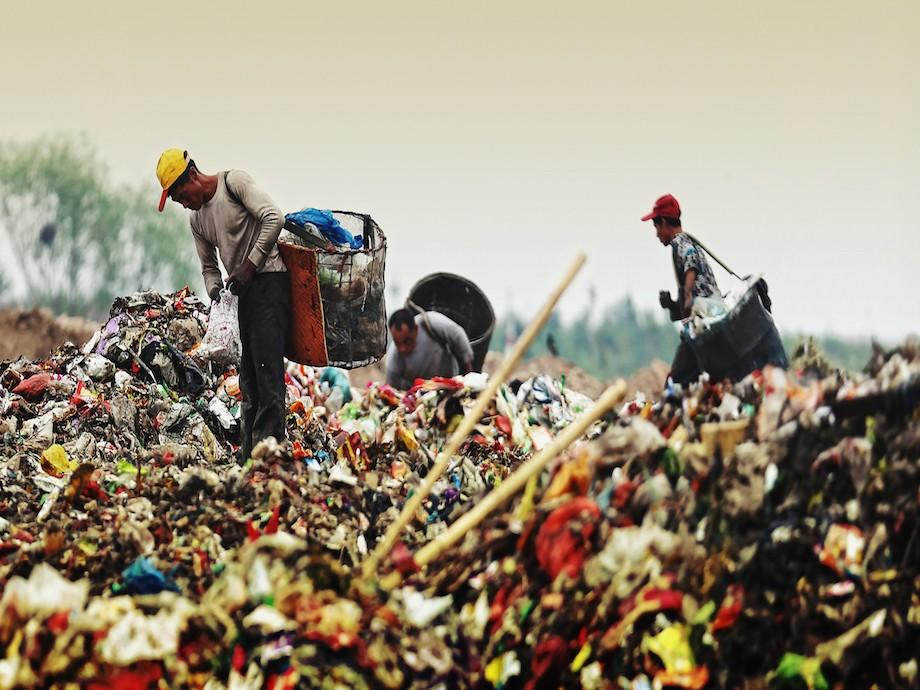 China's new policy is threatening to upend U.S. recycling
In 2017, a report commissioned by the Business & Human Rights Resource Centre warned investors in the renewable energy sector of the human-rights abuses that have occurred while developing renewable energy projects. The report found that of the companies that responded to the survey, a large majority didn't have basic standards codified into a policy to prevent human-rights abuses— meaning they hadn't even talked about the possibility of abuses occurring. Without even the pretense of caring, the report found, there would be greater propensity for human-rights abuses on the part of the developers.
It's a disorienting report to read as it's naming and shaming renewable energy developers, who reflexively seem like the rightful darling of the climate change movement. "We are in a difficult balancing act," Andrea Armeni, the report's co-author, said in an interview. "I support these projects, and we need these projects to prevent further climate destruction. But, at the moment, we are depending on these companies to be 'good' and haven't yet the standards in place to ensure their piety."
By focusing on the complicated realities facing renewable energy development and the crucial role they will play in our world's economy, the report's authors, all of whom are supportive of renewable energy development, were trying to prevent future abuses in the name of
environmental progress
. And this focus is crucial because much of the development is taking place on land that was once too hot or too windy for large-scale development. These are the sort of lands without much legal protection. According to a report commissioned by the Rights and Resources Initiative, 65 percent of the world's rural lands are communally held by indigenous or rural communities through traditional systems of governing land use. Of that 65 percent, only a fraction of that land has secured formal and legal recognition from state governments. Meaning politicians and bureaucrats can often sell off land to corporations without meaningfully consulting the communities living there. This is what has been happening throughout much of the developing and developed world.
We noticed a disturbing sort of economic neocolonialism occurring, where peoples who have had little to do with the warming of our planet [are] being pushed out to make room for the infrastructure needed to save it.

"When we visited a number of [renewable] projects around the world, we noticed a disturbing sort of economic neocolonialism occurring, where peoples who have had little to do with the warming of our planet [are] being pushed out to make room for the infrastructure needed to save it," Armeni tells Playboy. The irony of such social relativism is it is being done not just in the wanton quest for more money, but supposedly in the name of saving the planet. Renewable energy is meant to be the missing link between a dirty and clean economy, one where carbon emissions are limited and forests and biodiversity can thrive along with the world's gross domestic product. Except the pursuit of this duality and the capital it commands ignores an equally productive source of carbon abatement: indigenous people themselves.

Indigenous groups guard some of the world's richest forests that hold more than a quarter of the globe's carbon stores. The forests' continued health allows our world to store, on the conservative side, 54,546 million metric tons of carbon (MtC), which is more than 250 times the 2015 carbon dioxide emissions from global air-travel. And the best way to keep these forests productive is to keep them in the hands of indigenous peoples. According to a 28-nation study comparing conservation efforts within lands controlled by indigenous peoples against those in government-managed "protection zones," the indigenous communities achieved "at least equal conservation results with a fraction of the budget of protected areas, making investment in indigenous peoples themselves the most efficient means of protecting forests." Such efficiency should be celebrated by renewable developers, who themselves look to produce more energy with less inputs.

A possible partnership with indigenous people is not entirely lost on the renewables sector. Indigenous groups are partnering with renewable energy companies to promote the sector's growth. But the companies should go further than tapping into a profitable medium. They should enter into direct partnerships with the community.

There is an idea held by many in the financial sector that they would rather invest in companies that, through partnership or stock ownership, are directly owned by their employees. It's an interesting socialist tenant at the heart of one of the most capitalist of sectors: a desire for the workers to have a stake in the company beyond their mandated wage. Why can't this be adopted by renewable energy developers and further promoted by the financiers they rely upon for their projects? Instead of developers paying land owners a rent check, which isn't always done and can get misappropriated by a corrupt official, they could partner with the communities and share both their infrastructure's environmental and economic benefits. It would at least ensure the land was controlled by those best suited for the job.