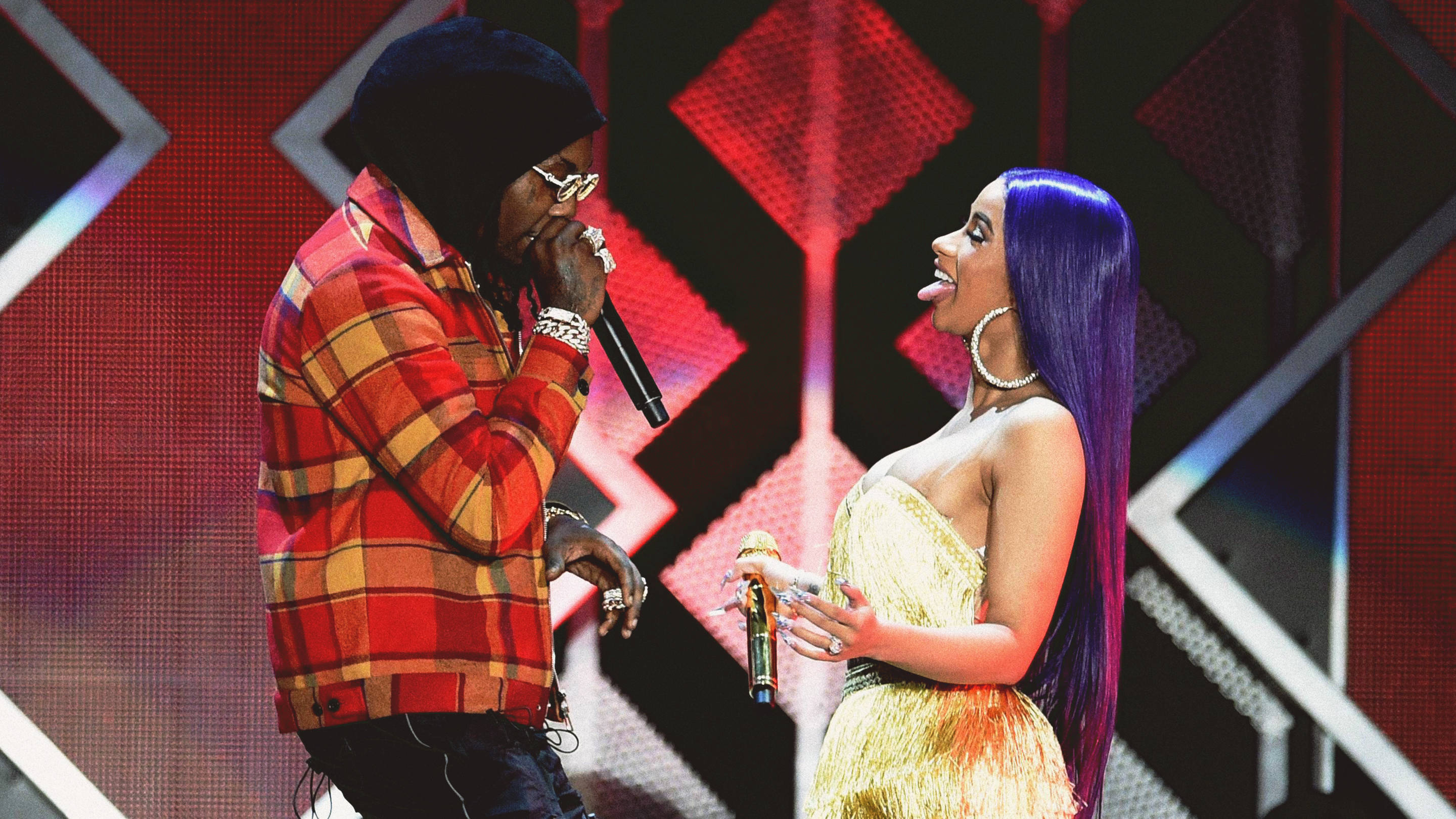 Offset's "Grand Romantic Gesture" Toward Cardi B Was Anything But
Written by Bruna

Published on

December 17, 2018
Rihanna said it best when she tweeted, "Never underestimate a man's ability to make you feel guilty for his mistakes."


The world got a front row seat to this behavior during Los Angeles' Rolling Loud festival when Cardi B, who was supposed to be celebrating the fact that she was the festival's first female headliner, got her golden moment taken away. During her set, she was ambushed by ex-partner Offset, asking her to take him back...again. Cardi was not pleased, to say the least.

In the flurry of videos that hit social media after the incident took place, it was clear that Cardi was angry and immediately had him and his entourage removed. As if that wasn't enough, 21 Savage invited Offset on stage during his set and yelled, "On the count of three, we gon [shout] Cardi take Offset back." So, not only was Cardi's shining moment overshadowed by a man begging for forgiveness and making the night all about him, but an entire rally of men were called together to guilt-trip a woman into taking this man back.
We are so sick of carrying your guilt for you.
Now, it'd be easy to make this only about Cardi and Offset, but really, what happened between them is just a launch pad to what too many people have experienced with their own relationships, so perhaps this is a conversation worth having.

The truth of the matter is the weight of your guilt was never ours to bear.

Maybe men don't truly understand why these acts are more hurtful than heartfelt. What happened to Cardi made many women cringe, because we know exactly what it feels like when a man steps out on you and somehow manipulates the situation to make it your fault—your fault for not overlooking a "mistake," your fault for not forgiving them, your fault for not getting back together, your fault for not being okay with their inability to remain loyal to your relationship.
What kind of f—ked up shit is that?
We know that movies have portrayed grand gestures and pleas for forgiveness from your lover as romantic and passionate, but there is a fine line between persistence and ignorance. You cannot expect someone you've wronged to just forgive you whenever it suits you. Moreover, if your constant apologies and outbursts to exclaim how badly you want this person back are met with resistance, then maybe it's time to take a hint.

This behavior is not cute or romantic. It's toxic, manipulative and abusive. It's redirecting your guilt for your wrongdoings onto the partner that you claim to love, which ultimately is just pressuring them to take you back. Do you really want your partner to take you back because they're pushed against a wall? If you're truly sorry, try changing your behavior to show your regret. If you truly respect that person, try giving them space to heal. If you truly love that person, try letting them go if you know you can't step up to the plate.

Because the truth of the matter is the weight of your guilt was never ours to bear. Yet, we continue to carry the burden of your toxic behavior when it is yours to hold. And why is that? Because you refuse to acknowledge your own harmful traits? Because for a moment you're realizing that your actions have consequences, and it's just too much? Because it's easier to just say sorry and buy remorseful gifts instead of actually doing the work to change your unhealthy patterns?
That sounds like a personal problem to me, and women are tired.