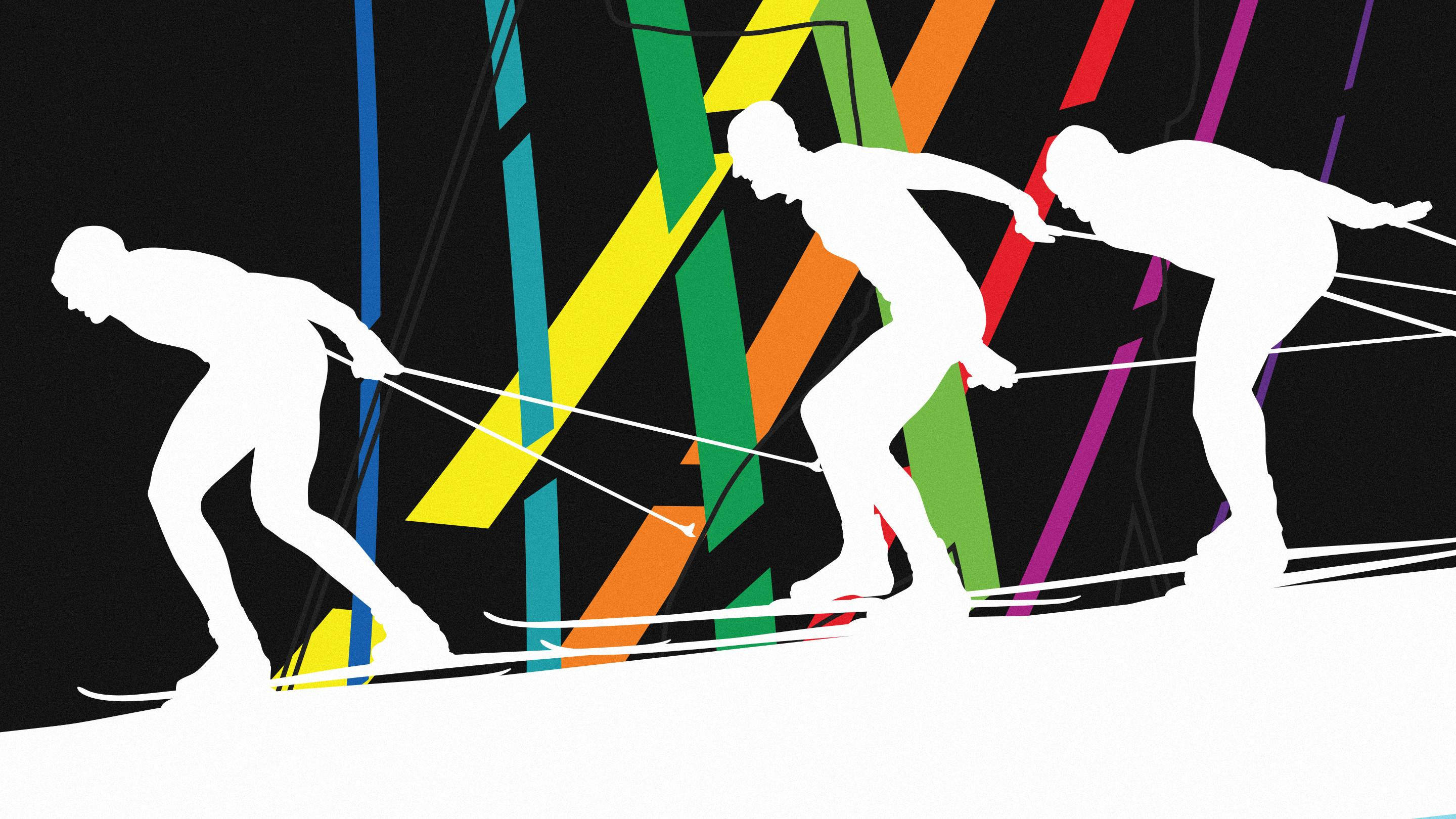 Out on the Mountain: How Gay Olympians Are Changing the Face of Masculinity
Written by Jolene Latimer

Published on

February 08, 2018
It doesn't matter how many American athletes will earn medals, who'll get shut out or whether there'll be any soon-to-be-legendary, come-from-behind wins on Korea's snow-packed mountains. When the XXIII Winter Olympic Games commence on February 9, they'll automatically make history. That's because for the first time in Olympic history, two openly gay Americans are representing the United States abroad.
Gus Kenworthy, a freestyle skier who won a silver medal in Sochi, came out as gay shortly after the 2014 Winter Games. Heading into Pyeongchang, he ranks first worldwide in his discipline. Pennsylvania-born Adam Rippon, who came out publicly in 2015, will represent the United States in men's figure skating.
The fact that in 2018 openly gay athletes are not only competing but also ranking as the best in their fields shouldn't be revolutionary. But in the world of professional sports, the inclusion of out athletes on the U.S. Olympic team is exceptional, as openly gay athletes are almost nonexistent in our professional leagues. Of the four major American sports leagues—the National Hockey League, Major League Baseball, National Football League and National Basketball Association—none have openly gay athletes on their rosters. "In sports, you have to have a certain résumé," says former NFL player Wade Davis, who came out as gay in 2012 after retirement and now consults with the NFL on diversity and inclusion. "You have to be perceived as not just masculine, but hyper-masculine. Pro sports, and society in general, have a narrow definition of what it means to be a man," he says.

Kenworthy was no stranger to this atmosphere. Action sports particularly market themselves as disciplines of fearlessness, risk-seeking and strength—traits crucial to building a hyper-masculine identity. This year, Kenworthy's ticket to the Olympics wasn't punched until late January in Mammoth, California, the final stop of the U.S. Olympic Trials. Home to snowboard heavyweight and two-time Olympic gold medalist Shaun White, Mammoth, with its supersized jumps and acres of vertical terrain, is Mecca for action sports culture.
"If [players] believed men could control themselves in an environment where you're naked, they wouldn't be afraid of a gay man."
This is a culture that's obsessed with glamour as much as it is with grit. Leading up to the Olympics, qualifying competitions bring in major money in the form of ticket sales and sponsorship deals while attracting tourists and television airtime. During this year's freeskiing trials, Mammoth hotels were booked to capacity, with even the youth hostel raising prices to almost $200 a night. JetSuiteX, an elite charter service offering flights into Mammoth from the Los Angeles area was booked solid, flying in press, sponsors, athletes and fans. An elaborate firework display capped off a closing ceremony.
Beyond doubt, action sports are as much about talent as they are about image and pomp and circumstance. As a gay man, there was a time when Kenworthy thought he wouldn't fit that image. "The night before [my coming out] story was published, I took a screenshot of my followers," Kenworthy tells Playboy. "I thought I was going to lose them all." He figured his sponsors would desert him, too, not that he had many at the time. Despite winning silver in Sochi, he was relatively overlooked, save for a photo of him cuddling stray puppies that went viral. But Kenworthy's story took a different turn. "I had painted the worst scenario for myself in my head," he says, "but it wasn't that at all." Heading into Pyeongchang, Kenworthy has 15 Olympic sponsors and is the face of a national campaign with Procter and Gamble. In his Head and Shoulders ad, he's proudly waving the rainbow flag. That TV spot is currently airing nationally. "There are all these brands that are excited to work with me," Kenworthy says, "partly for my success in skiing, but also in large part because I am out. It is diversity. There is something to be said for people living their lives authentically."

But Kenworthy's rise doesn't simply prove that gay athletes can draw sponsorships and fans. Rather, it signals that the definition of masculinity is evolving altogether. "Gay athletes show you can be an elite athlete, have an amazing body, be strong, physical, powerful and quick—all these things we associate with masculinity—and you can be attracted to other men," says Ben Carrington, an associate professor of sociology and journalism at the University of Southern California. "Although that seems to not be that profound of a statement, it is. Our gender performance is underpinned by sexuality. When that sexuality changes, it changes how our gender is performed. It causes us to rethink what it means to be a man."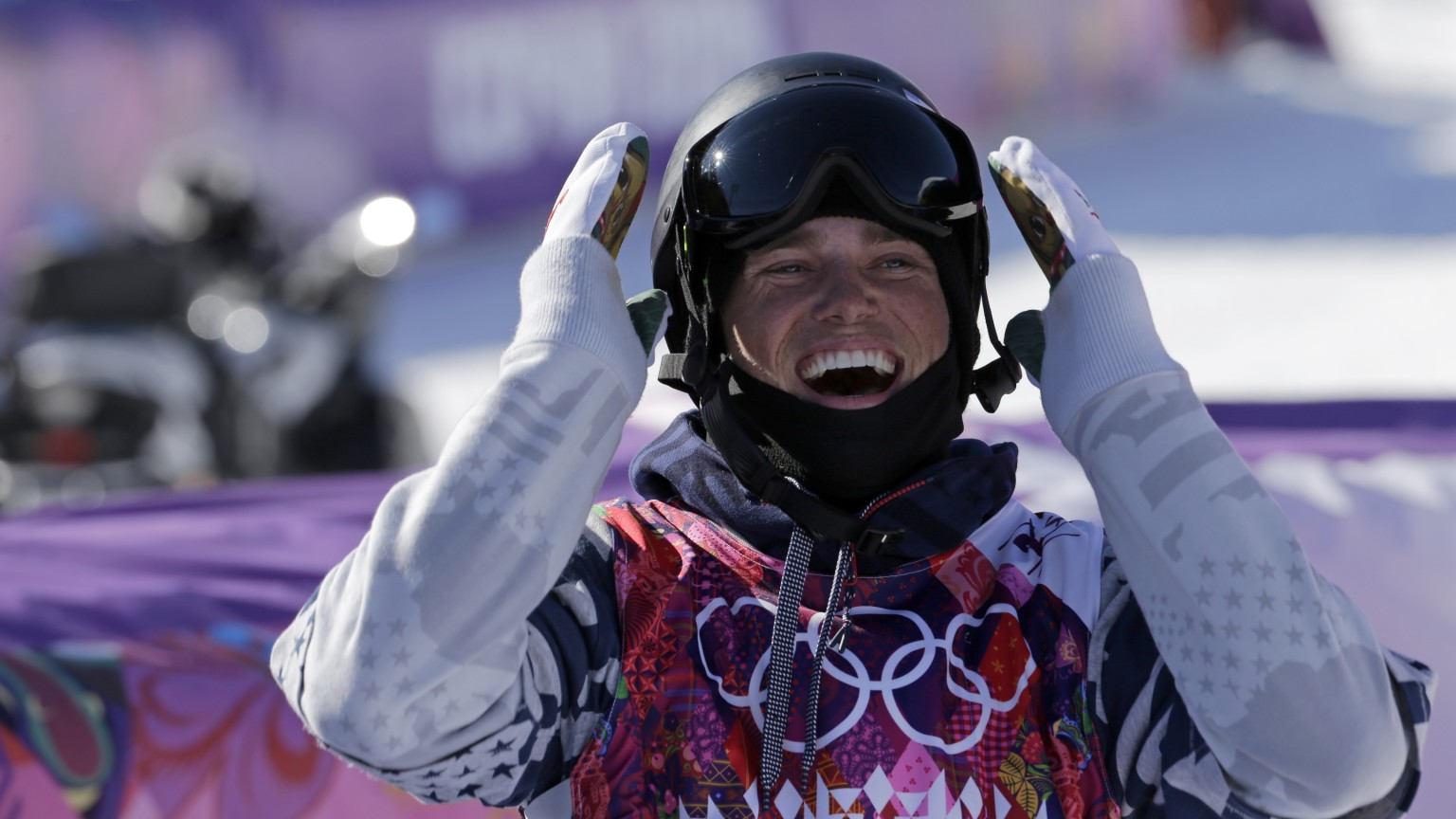 ---
With two openly gay men representing the United States in two of the Games' marquee sports, the Olympics are doing what they're meant to do: break boundaries and bring people together. But the culture in professional American sports leagues is noticeably different. Indeed, American sports have welcomed some openly gay players in the past. But not many.
Of the major sports leagues in the United States, only the NBA has featured an openly gay player on an active roster: center Jason Collins, who came out after the 2012-2013 season. Major League Soccer also has an openly gay player, the Los Angeles Galaxy's Robbie Rogers, who came out publicly in 2013. Then there's Michael Sam, the openly gay college defensive end who was drafted into the NFL. But Sam was named to a practice squad and eventually signed with the Montreal Alouettes of the Canadian Football League, leaving the NFL's historical count of openly gay, active players at zero. When comparing the culture within a league like the NFL versus the Olympics, some point out that representing your teammates—and a billion-dollar franchise—carries a different burden than representing only yourself. But in many individual sports, athletes are scored by a panel of judges, creating more opportunities for bias to influence one's ranking.

An emphasis on masculinity—as defined by brute strength, competitiveness and domination—runs through all sports, professional or otherwise, but team sports seem to be a stronger breeding ground for it. As a place where young boys learn a specific representation of masculinity early on, this world continues to influence men throughout adulthood. The depth at which organized sports permeate our culture—from being the home of "locker room talk" to being a platform for political protest—leaves many athletes, and gay ones at that, feeling uncomfortable with presenting themselves as anything but the status quo.
"It makes you feel that being gay makes you weak. Athletes never want to come off as being weak."
"A huge problem is the culture in the locker room, training room and on the busses, traveling, in stadiums," says Rogers. "You want to be accepted, part of the team, you think of it as a family." A gay man in the locker room might change all of that. "The locker room is a sacred space," says Davis. "The locker room is a space where people practice different forms of intimacy. They share stories, they're vulnerable in a way you aren't in the corporate world—and they're naked."
As someone who has both played in the NFL and visited locker rooms in all levels of sports as a consultant, Davis speaks bluntly about what all locker rooms have in common. "Every locker room I've ever been in, from high school onward, every guy knows who's got the biggest penis and the smallest penis. Everyone jokes about it, people poke fun at each other. That is done in every locker room," he says. Among a group of straight men, this behavior gets a pass. "When that dynamic is considered not okay is when you introduce someone perceived to be gay," says Davis. "Then there's an assumption that you're looking because you actually want it. There's an assumption that gay men are incapable of controlling themselves." That misconception stems in part from the underlying assumption that men in general can't control themselves, another trait tangentially related to the way we view masculinity. "If players believed that men could control themselves in an intimate environment, where you're naked, they wouldn't be afraid of a gay man," Davis says.

"Sports are profoundly homosocial spaces," says Carrington. "They are spaces where men engage in activities with other men. That's one of the contradictions of mainstream sports. Almost to compensate for the fact that men are engaging in physical activities with other men you have to over-perform your heterosexuality to assure all the guys that you're straight."
---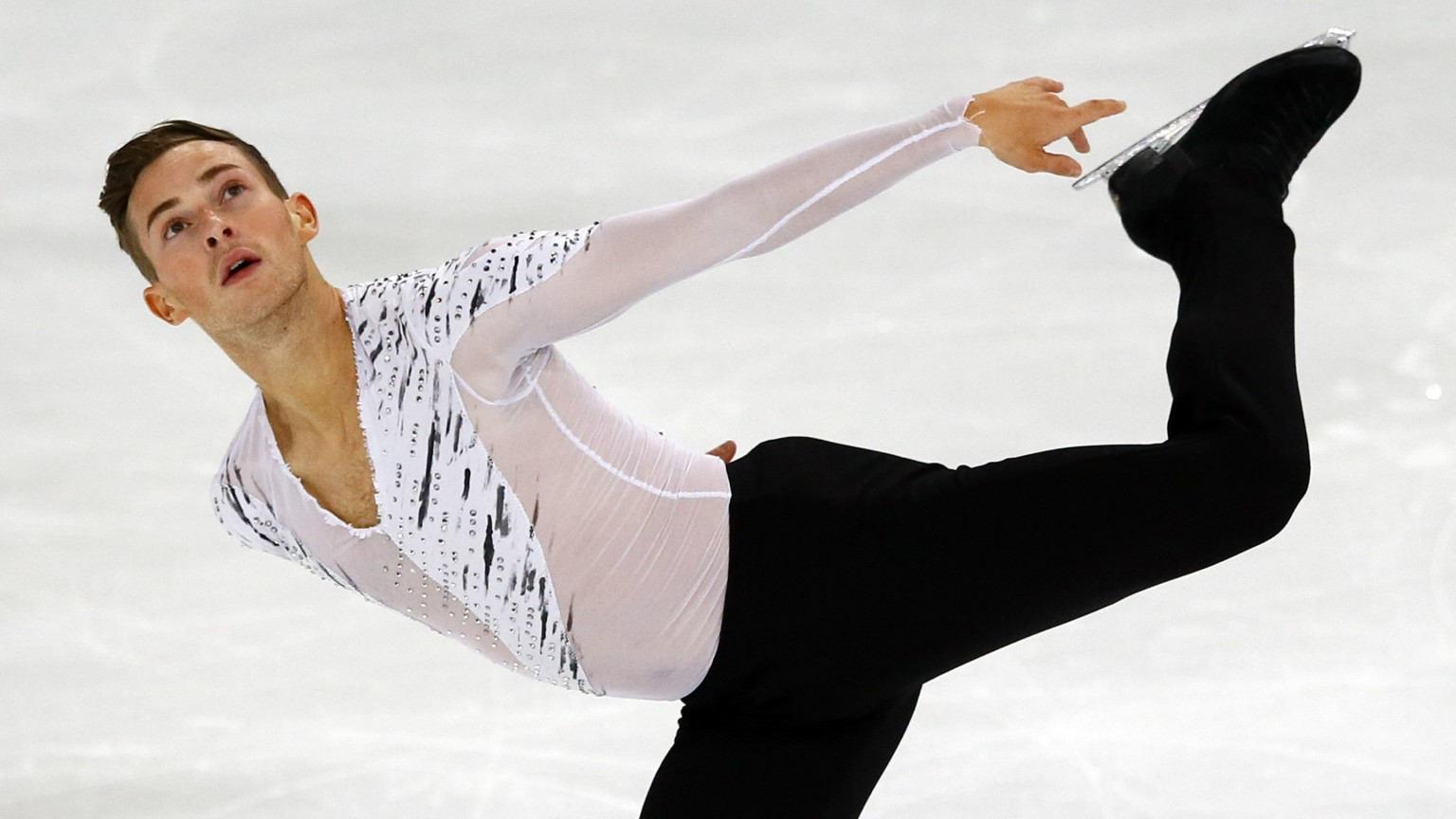 Adam Rippon, now 28 years old, had been trying to qualify for the Olympic team since he was 19. Rookie Olympic athletes as old as Adam Rippon are rare; the last time someone his age competed on the international stage in his sport was in 1936. "When you're young and an athlete, you're told, 'Don't be a sissy. Don't throw like a girl,'" Rippon says. "It makes you feel that being gay makes you weak. Athletes never want to come off as being weak."
Rippon knew he was physically strong. He had been figure skating since he was 10 years old, won gold at Junior Worlds in 2008 and became, at a different event, the first man to break 200 points in junior-level competition. But then he missed qualifying for the Olympics. Not once, but twice. "There were times when I wanted to throw in the towel every single day," he says. "I started to realize that being an Olympian is not just going to the Olympics. Being an Olympian is a mindset. The Olympic motto is 'higher, faster, stronger.'" He was in top physical condition, but he had to grapple with knowing what would make him even stronger. "What would make me a better athlete?" Rippon says. "I knew if I came out and shared my story, I could be myself."
Like Kenworthy, fans and media have supported Rippon, especially after news circulated that Rippon had declined an offer to meet Vice President Mike Pence, a career supporter of anti-gay policies, ahead of the Winter Games. Though he initially feared biased judges would score him lower after his coming out, such has proved not to be the case. Bolstered by his new freedom and ability to focus, Rippon says he actually skates better now. "The notion that being gay would make you a weaker athlete is wrapped up in sexism," says Rippon. "That's a mindset people need to break out of."
Beyond the fear of being ostracized either in the locker room or by outsiders, however, is the fear that disrupting the firmly held assumptions of how manhood intertwines with sports would rock its institutional foundations and, thus, put your job at risk. "On the pro level, people have these fears about money, losing their job, losing sponsorships," says former offensive tackle Ryan O'Callaghan, who played for the New England Patriots and Kansas City Chiefs before coming out in 2017, after he'd retired. While his own reasons for not coming out while playing in the NFL were more familial than professional, he acknowledges the money factor may be holding back others in his situation. "There's no guaranteed money. It's a job." But athletes like Rippon, Rogers and Kenworthy have proved that, at least in some circles, being a globally recognized gay athlete is not only possible, but also profitable and most important, increasingly accepted. When Rogers came out to his team, his fear of being ostracized in the locker room proved to be unfounded. He remembers the small but profound ways his teammates showed him they accepted him. "Landon [Donovan] was trying to plan a team night out just for the players," Rogers recalls. "He wrote, 'No wives, girlfriends or boyfriends.' That stood out to me."
More progressive attitudes are now pouring into college sports, where the stakes may not yet include losing multimillion dollar sponsorship deals. Before the start of the 2017 college football season, Butler University linebacker Xavier Colvin, son of two-time Super Bowl champion Rosevelt Colvin, came out to his teammates. Only a sophomore, he's thoughtful about how being an out, gay athlete influences our idea of manhood. "We have a fragile definition of what masculinity is," he says. "My definition is it's based upon how you handle yourself, regardless of who you sleep with. It's about taking care of business no matter what you have going on."
Colvin pauses, choosing his words before saying them with conviction. "You do what you're supposed to be doing and have some integrity. That's what being a great man—or a great human—is all about."