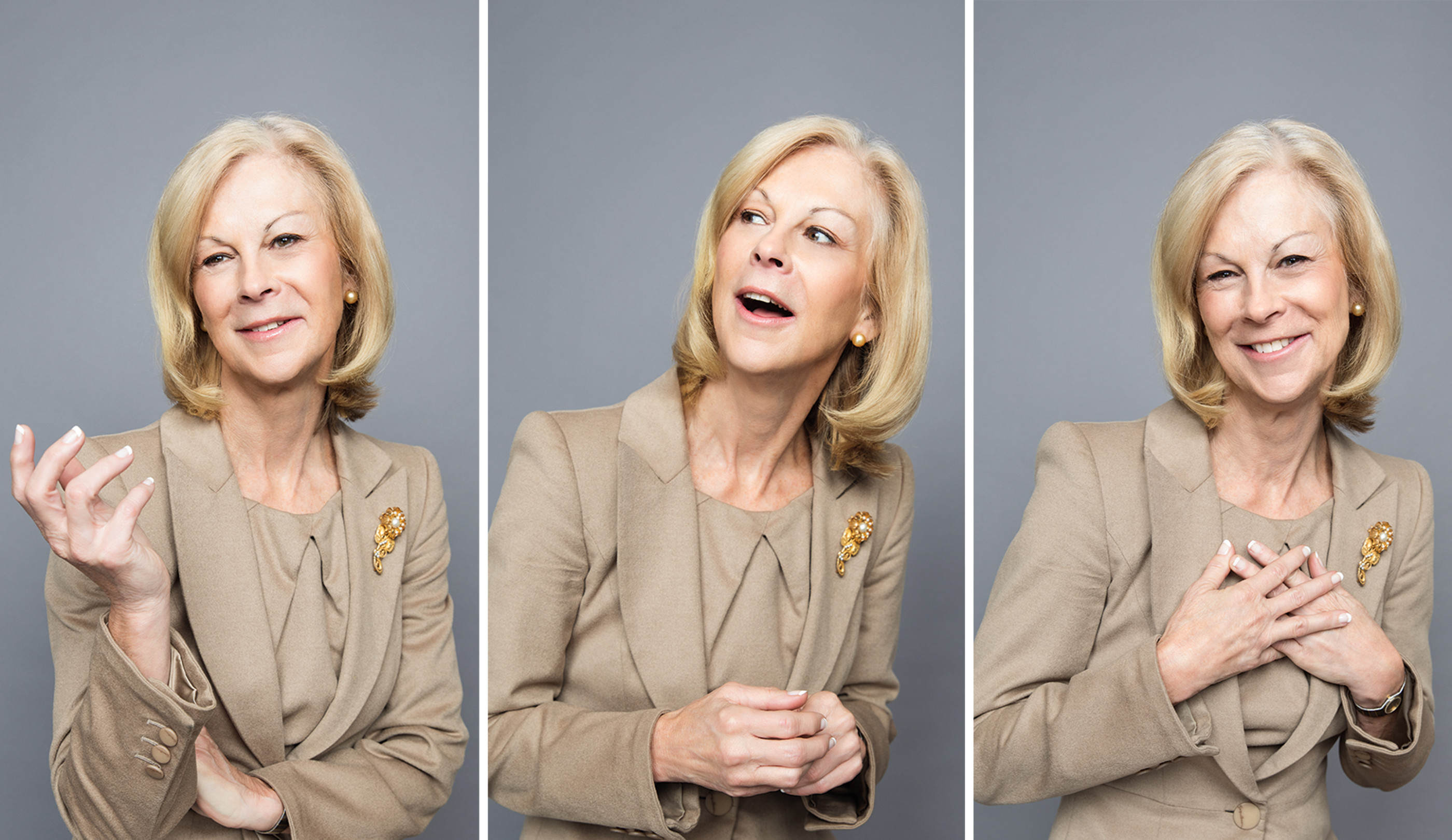 Christie Hefner Opens Up About Her Years at the Helm, Working for Hef and Feminist Politics
Written by Stephen Rebello

Published on

December 12, 2017
In the summer of 1982 news broke that 29-year-old, Brandeis University–educated Christie Hefner, the first child of Hugh Hefner, had been appointed president of Playboy Enterprises, the $389 million company launched almost 30 years before by her father. The announcement raised eyebrows and red flags. For all her smarts and poise, was she up to the task? Would she actually be given any real power by her 56-year-old father, who owned 70 percent of the company stock and whose take on sex, social justice, pop culture and the high life marked every page of the magazine he created in 1953? She, a committed feminist, wanted the magazine and the company to reflect the shifting cultural tide. Surely an epic clash of wills was imminent, one that could even bring down the whole Playboy empire.
Criticism came thick and fast—some of it veiled, some not. One national magazine patronizingly crowned her "the Princess of Playboy." Depending on the viewpoint (and prejudices) of the observer, Christie Hefner was too young, too inexperienced, too pretty, too much of a feminist, too conservative or, perhaps most glaring of all, too buttoned-down in dress, demeanor and mind-set, especially compared with her rock-star father. Meanwhile, the company was hemorrhaging cash. Recently lost were the British gambling clubs that had accounted for more than a whopping 80 percent of the company's profits, roughly $39 million yearly. (Due to charges of "technical credit violations" in 1981, the company was unable to renew some of its licenses, forcing the sale of five casinos and 80 betting houses.) Led by Christie Hefner, the company began long-term but dramatic restructuring and belt-tightening, retiring a number of top executives, significantly cutting other staff and closing or selling a handful of divisions. Still, despite the fact that Christie had no MBA nor any business experience outside Playboy, she radiated unflappable intelligence and self-possession when telling reporters that she fully expected profits from playboy magazine and new cable-TV ventures to take up at least some of the slack. In 1988 she was made chairman of the board and chief executive officer. For a total of 26 years, some of them undeniably turbulent, she ran the business alongside her father, who often referred to her as "Corporate" or "Chicago." Publicly, she didn't let that faze her. In 1991 she announced that she would be with Playboy for life, but in 2009 she stepped down. She wasted no time in re-establishing herself as a high achiever in the public and nonprofit sectors.
Born Christie Ann Hefner in Chicago on November 8, 1952, she is the older of the two children of Hugh Marston Hefner and Mildred Williams. Mildred, a former English teacher and Hef's college sweetheart, separated from Hef when Christie was four and her brother, David, was one. (The latter, a computer consultant, has long avoided the limelight.) After her parents divorced and her mother married Chicago lawyer Ed Gunn in 1960, Christie, her brother and her mother relocated to leafy, upper-middle-class suburban Wilmette, Illinois. Several times yearly a limousine would whisk Christie back to Chicago for a visit with her father at the Playboy Mansion; in the main, that was the extent of their face-to-face contact. Meanwhile, Mildred's marriage to Gunn didn't take and, to put it mildly, neither Christie nor David took to him. They too divorced; Mildred re-wed and has been happily married for nearly 40 years.
Nevertheless, as Christie Gunn and a top student active in theater and music, she graduated from New Trier West High School and went on to major in English at Brandeis University, near Boston. Elected in her junior year to Phi Beta Kappa, she graduated summa cum laude in English and American literature. Thinking she might pursue law, journalism or public service, she decided to move to Boston her first postgrad year, working as a freelance writer for magazines and the alternative newspaper The Boston Phoenix to see whether journalism was the best fit. From there she got swept up in the world of Playboy and not only made a success of it but also launched the Hugh M. Hefner First Amendment Awards in her father's honor.
While serving as Playboy's CEO, she helped raise $30 million for Chicago's CORE Center for people with AIDS. Post-Playboy she has taken on advisory or executive roles at Canyon Ranch Enterprises, HatchBeauty and the $3 billion agricultural conglomerate RDO Equipment Co. She has also stumped for progressive political candidates, particularly women, and has worked with the Center for American Progress, a nonpartisan think tank, since 2009. In 1995 she married former Illinois state senator William A. Marovitz, a real estate developer and attorney; 16 years later, Marovitz settled a Securities and Exchange Commission lawsuit that accused him of making roughly $100,000 by illegally buying Playboy stock, trading on confidential corporate information gleaned from his wife—who had repeatedly warned him against acting on that information. (The couple separated in 2011 and later divorced.)
Today Christie remains close with her brother, David, 62, and her two half-brothers: Cooper Hefner, the 26-year-old chief creative officer of Playboy Enterprises, and 27-year-old Marston Hefner, who writes under the name Marston Glenn and is the author of a collection of postapocalyptic zombie tales called Bleed. The four of them gathered for dinner in the Brentwood neighborhood of Los Angeles at the end of September the day after their father died, unexpectedly and of natural causes, at the Mansion.
We sent Stephen Rebello, whose last Playboy Interview was with The Complete Guide to Throwing a Sophisticated Costume Patton Oswalt, to Chicago, where he interviewed Hefner in her Michigan Avenue offices. Says Rebello, "Christie Hefner is brisk, articulate and businesslike. Fiercely loyal to her father and his legacy, she is a study in poise and boundary-setting, especially on what she will and won't discuss—hence the long phone call she requested before agreeing to this interview. But she is also very much a grieving daughter. More than once when talking about her father, her eyes welled and her crisp speech pattern grew momentarily hesitant. What I came away with was far more precious than tabloid fodder; during our time together she gave refreshingly personal insights on Hef as a father, mentor and boss—and some powerful life lessons about finding yourself even if you grew up in the shadow of such a towering figure.
"Tacked onto a board behind Christie's desk are two photocopied black-and-white images. In one, she and Hef beam at each other; in the other, her father, in close-up, looks raffish, rascally and faraway. It was almost as if Hef himself were monitoring us both over his daughter's left shoulder. It was unsettling and somehow oddly comforting at the same time."
---
For years you've turned down offers to write an autobiography and declined more than a few invitations to do the Playboy Interview.
I am fundamentally a private person. I wouldn't choose to share in a book things about my working relationship with my father or my personal life that I consider intimate. If I had agreed to do a memoir or an autobiography, it would have become a cheat. Way too many people think they need to write a book and that the world is interested in hearing about their life. I had a very clever agent once say to me, "Which is exactly why you should write a book—because you have that kind of insight." I thought, Well played, sir, well played.
Well played, but still no sale. This time, though, you've agreed to an interview.
I wouldn't have said yes were it not on the heels of my father's death and had there been no element of tribute. In all likelihood I wouldn't have said yes if Cooper hadn't asked me. But I also wouldn't have said yes if I hadn't felt comfortable about the phone conversation you and I had beforehand.
Hugh Hefner's death unleashed, and keeps unleashing, reminiscences, reappraisals, appreciation and virulent criticism from all over the world. As a colleague of his for decades observed, "The ones who knew and understand him the least are writing the most." How are you coping with the loss of your father?
Well, it's still very new and I'm still very early in it. I don't think I'm in a position to be helpful on coping strategies for grief. I have been helped indirectly by the many things I have had to attend to, like planning the memorial celebration we had for close friends in Los Angeles and a memorial celebration here in Chicago. I was asked to write a tribute for the magazine, which I did. I've also been overwhelmed by the outpouring of kindness in e-mails, cards and flowers. For a while there it looked like I could open a florist's shop.
How often were you able to see him in recent years?
I saw my father once a month, when I would go out to Los Angeles. So in a funny way I'm not having to face his absence on a day-to-day basis. I know he's gone, but it's like, "Well, I'm coming back to Los Angeles next month, so.…" I'm not looking forward to going back to the house. On certain levels, the reality of it will sink in more over time, especially on occasions or at events I would have shared with him or have shared with him in the past, and now he won't be there.
From what other sources are you drawing support?
The man I'm seeing has just been a rock and wonderful. We're fortunate in my family because we really have three families: my brother, David, and me; the two boys, Cooper and Marston, from my dad's second marriage; and my dad's wife, Crystal. There's huge mutual respect and love among all of us, so that's a kind of funny support system, even though everybody has a different kind of grief. I feel for the boys, because they had their dad for far fewer years than David and I did, and of course Crystal lost a husband. It's not the same, but underlying it all we lost the same person whom we loved. The fact that we're close and care so much about each other is a huge plus, and it's something he knew when he was alive.
There's no 'It's good enough' for me. There's just an unyielding commitment to trying to be the best, do the best.
How did you feel when photographers shot you and your siblings out dining together at a Brentwood restaurant the night after your father died?
That was bizarre. That's L.A., though. I had organized the siblings' dinner, as we called it, and we were going to have a family dinner, including Crystal, the next night, which we did. I thought it would be nice to go out with the boys. We were standing on the sidewalk and were suddenly swarmed by paparazzi. I said as we were leaving the restaurant that I was sure it was because people follow Cooper, who is more visible with the company and all.
What changes did you observe in your father in his later years?
He was not a person of regrets. Honestly, even when he sometimes behaved regrettably, he was not good that way. Consequently, he wasn't apt to have a would-have, could-have, should-have attitude about things. How he definitely changed was he found it much easier to express how important people were to him and how much he loved them—not just with family but with other people he was close to. He was always a romantic, but that mostly manifested in his personal romantic relationships, as it would normally. That softer side didn't manifest itself so much in his professional relationships. He was not the kind of person to quickly say to someone who worked for him, "Great job" or "I really appreciate the effort you put into that project." He was always fundamentally a kind person, and I don't want to say he became kinder or gentler, because he was never not those things. But as he got older, he became a softer version of himself. Maybe he came to realize how fundamental and essential human relationships are at the end of the day and how they're to be honored and treasured, and part of that is expressing what they mean to you.
Did you and David, both very young at the time, suffer because of your parents' divorce?
Candidly, no, because our parents were already separated by the time I was four. David was an infant. I was seven when they divorced. I'm sure it would have been quite different if I had been 13 and they'd been together. I never lived with my dad. My mother, I have to say, was incredible.
How so?
I came to appreciate this only in hindsight, but she always emphasized that the fact that the marriage hadn't worked had nothing to do with how much our father loved us and wanted to always be in our lives. Sometimes children feel that if they had done something differently or better their parents would have stayed together and that somehow they caused the divorce. And then there are other parental dynamics in divorce where the kids become pawns and each parent says terrible things about the other in front of the kids, which is horrible. But my mother was just great about that.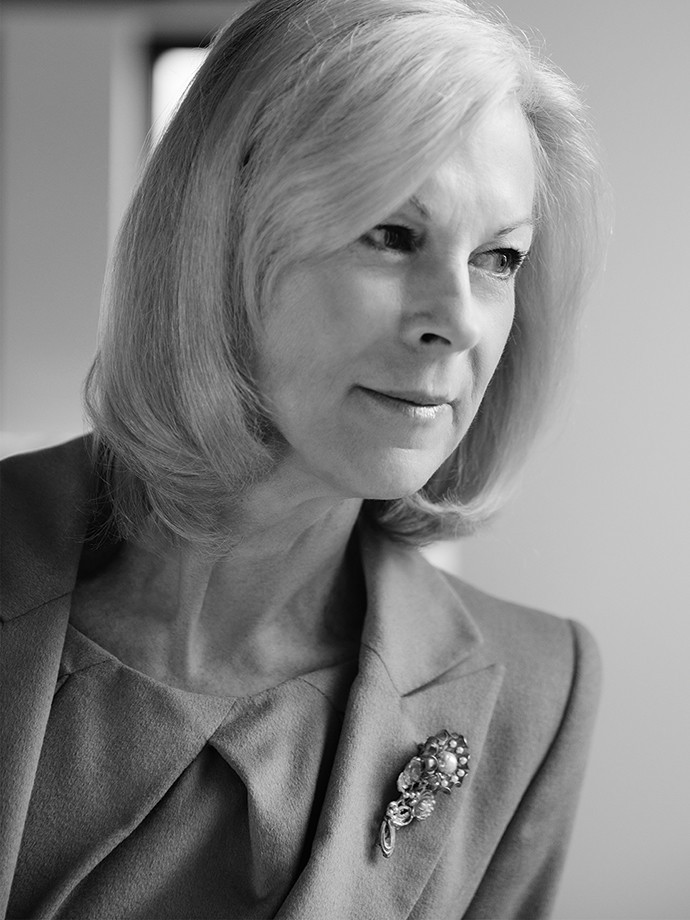 What is your mother like?
I believe the best qualities I have came from her. In no particular order, she was very engaged in politics; she was a Democratic poll judge almost every election, and from the time I was little she took me canvassing door-to-door for candidates. I got interested in politics when I was very young. She was an English teacher and is an avid reader. From the beginning her attitude was that any book or magazine in the house or in the library was fine to read. She's a wonderful cook, and I learned that from her.
Several writers have depicted you as a child abandoned by a father consumed with building his empire. How much did your father actually make you a part of his life?
Growing up, I thought of him kind of like a favorite uncle—someone I knew absolutely loved me and would be there for me but not someone who knew who my friends were or what I was interested in. I would see him a handful of times a year. We went for birthdays and Christmas.
At the 74-room, 20,000-square-foot Playboy Mansion in Chicago, where he lived from 1959 through the mid-1970s before relocating to Playboy Mansion West in Los Angeles?
That's right. Those visits were lots of fun. It was like a child's dream because the house had a huge game room. To me it was a game house, with a pool table and a Ping-Pong table, and you didn't have to put quarters in the pinball machines. Every game he owned had a board next to it where you put up the leading scores. Everybody competed to get on or move up the board. He would get the newest games, so that was the first time I saw Pong, Pac-Man, Frogger and Donkey Kong. We'd have a lovely dinner and conversation, and then we would play games. He was highly competitive with me and I with him.
In what ways are you most like Hef?
It's different now than it might have been 20 or 40 years ago, but I would say my competitiveness, my almost unending desire to make it the best it can be, whatever the "it" is, whether it's wrapping a birthday present or helping develop a strategy for a company. There's no "It's good enough" for me. There's just an unyielding commitment to trying to be the best, do the best.
My parents weren't married that long, but there's a reason they were attracted to each other. In addition to their progressive political views, we have very much the same wickedly dark sense of humor. I could easily finish a lot of my father's sentences, and either of us could take something and turn it into a quip. I think of myself as a very loyal friend.
There had to be times when you just wanted more time with him, among other things.
When I was younger I was less forgiving of his shortcomings than I became as I got older. I've had this conversation with friends who have had challenging relationships with one or another parent. The only thing I can say is what I feel: The other person isn't going to change. That is who they are. With someone who is genuinely abusive or a bad person, you should just get out of town. But if they're being the best person they know how to be, then you have to decide if there isn't much there you can love and not become consumed with what they're not able to give you.
How did you react to your father's relationship with Barbi Benton from 1969 to 1976? She was born only two years before you.
He met her in 1969, my last year of many at the National Music Camp at Interlochen, in Michigan, where I was involved in music and drama. I remember being there and reading newspaper stories about him going to Europe, where she was shooting a movie. As a girl I was a little suspicious of her and slow to warm up. I don't think it had to do with anything in particular that I didn't like about her. My dad was very youthful, so I don't think it had much to do with the age difference. I just remember thinking, as I did when my mom began dating the wonderful man she has been with for 40 years now: Is this a good person and a good relationship? Barbi and I have actually become quite good friends.
You were almost thinking like a protective parent whose kid is dating.
It took 10 years, but I came to understand that she was a wonderful influence on him. She got him to travel and broaden his horizons in ways he hadn't before. I've told Barbi many times that he became a richer, better person in the years of that relationship. I used to tease her and say, "You know, we could borrow each other's clothes."
What do you remember most about growing up in the village of Wilmette, Illinois, about 14 miles from downtown Chicago?
The music of the 1960s was my high-school soundtrack. I remember a large framed photo of Ringo Starr that my father got for me, which was kind of cute because the Beatles had visited the Chicago Mansion. They might have stayed the night, but I'm not positive. I strongly suspect that Bobbie Arnstein, my father's long-time executive assistant and right-hand person, said to him, "You should get something for Christie. She's a teenager and this is the Beatles." How my father wound up with Ringo, I have no idea. I was actually a Paul person.
What was your classroom role?
I was the one whose hand shot up all the time when the teacher asked a question. I loved school. I met many of my friends, particularly from New Trier West High School in Northfield, Illinois, because we were in shows together. I started in fifth grade, playing the title role in Sleeping Beauty, all en français. In high school I had a small role in Ionesco's Rhinoceros and a much bigger role in Noël Coward's Blithe Spirit. I spent six summers at Interlochen, playing Daisy Mae in Li'l Abner and Luisa in The Fantasticks and singing in a number of Gilbert and Sullivan operettas. I was wise enough to know that I didn't have the level of talent it takes to make it a career.
What kind of trouble did you get into as a young woman?
We were reading Thoreau's Civil Disobedience in a high school advanced English class. At the time, girls couldn't wear slacks to school. It was already seen as silly, but the rules hadn't changed. I said to the eight other young women in the class, "We're reading Civil Disobedience. Let's all show up in slacks tomorrow. What are they going to do?" Five girls showed up in slacks, and I got sent to the principal's office—the other girls had brought skirts to change into. My mother was called, and she thought I was in the right and they were in the wrong. I had an intellectual debate with the principal, who said, "If we didn't have dress codes, the students might show up in bathing suits." I remember saying, "Honestly, it would be incredibly uncomfortable being in school all day in a bathing suit, so I doubt that's a genuine worry."
You were known as Christie Gunn in those years. Did any of your friends know Hef was your dad?
I had my sweet 16 party at the Mansion, so my 14 closest girlfriends knew.
Did any friends avoid associating with the daughter of Mr. Playboy?
Not in any way that blew back on me or that I was conscious of. When my best girlfriend from grammar school and I went out to lunch years later, she told me that when we were in third grade, she was at home having dinner with her parents and somehow the subject of work and dads came up. She told them, "You know, Cindy's dad is a doctor, and Christie's dad is the editor of playboy.…" playboy was just a name to her; she could easily have said he was the editor of National Review. She told me that her father had said to her, "You shouldn't believe all the things your little friends tell you."
When boyfriends entered the picture, did you ever find yourself having to introduce them not only to your father but also to your mother and stepfather?
My high school boyfriend certainly knew my mom and Ed Gunn, but I don't believe he ever came to dinner with my dad. Once I got into high school, I don't remember bringing any boyfriends to meet my father.
Did you ever seek or receive relationship advice from your father?
Not when I was younger, but we talked about religion and politics. At certain points when I became an adult we might have talked about relationships, though, candidly, I was probably trying to secretly give him relationship advice under the guise of discussing relationships.
Did you have a lot of boyfriends?
I wasn't allowed to date until I was 16. That was my step-father's edict. My mother took me to get the birth control pill when I was a freshman in college. I had a very open relationship with my mother. There were a couple of guys I went out with a couple of times, but pretty quickly I was "going steady," as we would say back then, with the same guy through high school. I met my college boyfriend, Paul, very early in my freshman year. We fell in love and lived together for three years, and then we were a couple during my senior year even though he was in his first year at Georgetown Law.
In 1974 you graduated from Brandeis, worked at Playboy over the summer and then moved to Boston. What career path did you have in mind?
My long-range plan was to apply to Yale's combination law and public policy graduate program. My dream was to wind up on the Supreme Court or in the Senate. Part of the divorce decree was that our dad would pay for whatever colleges we got into. I had no interest in Radcliffe, where my mother thought she'd like me to go. A friend of mine, the television and film director Ed Zwick, was going to Harvard and suggested Brandeis: liberal arts, great academics, coed, close to Boston. I loved it.
I changed my last name to Hefner the summer before my senior year. I'd been elected to Phi Beta Kappa my junior year. I had this idea that the certificate would be important to me and it would have my name on it, and I didn't have warm fuzzy feelings about my stepfather. Whatever the challenges of navigating the world with a famous last name, it seemed about the safest environment to make the change. So I went to court and changed my name to Christie Ann Hefner.
When I went to work at the company I'm quite sure my dad did not expect me to stay, never mind run it someday.
Rather than head straight to grad school, you wrote film reviews for the alternative newspaper The Boston Phoenix.
I thought I'd work as a journalist for a year before I considered graduate school. I liked journalism and got accepted into Radcliffe's publishing program. In my imagination I was going to be the next Ellen Goodman, a columnist who could write about serious and important issues but in a personal way. Maureen Dowd would be today's version.
What happened?
I was visiting my dad, and I told him about the Radcliffe program. He said, "Would you rather come back to Chicago, intern at the magazine and work with the editors and writers there?" I thought, Yeah, I probably would learn much more by being with some of the best writers and editors around.
Did you feel coerced?
I never felt pressured to work in the company or, later, to take over the company. I've met enough Donald Grahams, Arthur Sulzberger Jrs. and Brian L. Robertses, and I think it must be challenging to feel this mantle on you almost from the beginning or to feel if you choose not to accept it you're deeply disappointing someone you love. When I went to work at the company I'm quite sure my dad did not expect me to stay, never mind run it someday. Things that would have been burdensome, like feeling my life had been mapped out for me or that I didn't have free choice, were not there.
How did you adapt to the office environment?
In no small measure as a result of its being Playboy, you're talking about people who are crackerjack smart, highly creative and overwhelmingly liberal. I felt completely at home with them. Problem-solving is my default mode, and it manifests itself in all aspects of my life. I came to realize that business is this interesting mix of creativity and discipline, and discipline is sort of about problem-solving. For me, Playboy lived at this interesting intersection of the two, with a strong element of social conscience over it. The thing that most struck me after I'd been there awhile was how much I enjoyed it and how much more comfortable I felt than I ever would have imagined.
When your father offered you the chance to run the company with him, you had to deal with its financial troubles. He reportedly said it was as if he'd thrown a great party and now you'd come in to clean up the morning after.
He actually said that to me and then repeated it publicly. Well, I thought, there's a little self-awareness anyway. [laughs] For sure there was trouble in the empire by the time I became president. I often ask myself what made me think I was up to the task, because, to be honest, there was no logic to it. I was 29. I'd never worked anywhere else in a business. I didn't even have an MBA. And it was a publicly traded company, so I wasn't going to be forgiven for making learner's mistakes. But people do things that by all rights they shouldn't be able to do, in part because they don't know that they shouldn't be able to do it, and so they just press forward.
During your tenure Playboy saw drastic layoffs and an expensive push toward developing a strong online presence long before other magazines had made the leap. How much guidance and support did your father offer when things got rocky?
I was incredibly stressed about the state of the company and the responsibility, and I spent a long time worrying about whether we could turn it around. I had all these stakeholders—the employees, the public shareholders, the business partners. But I also had him. He did say at one point, "I want you to know I sleep better knowing that you're in this job," which I thought was very dear.
Was your father a good businessman?
If he wanted to be, he could be. He had an acute intelligence that allowed him to very quickly zero in on what was important in complex situations. He'd ask the questions that, depending on whether you were prepared or not, you were either glad to be talking about or really sorry he'd asked. For someone as creative as he was, he could also be highly analytical and logical. On the other hand, he could willfully not be a good businessman if he decided something else was more important to him. He could choose to disregard what I'm sure he knew were the merits of the business side. When people on my team would get discouraged, I used to say, "It's a campaign, not a battle." Over time he became less and less an active business partner. He didn't aspire to be a CEO; he aspired to be an editor and a chief creative officer. He had become a CEO because he'd started a magazine that then spawned an empire, and he was the person to run it.
So you didn't take offense when your father said things like "Ask Corporate," referring to you?
[Laughs] Or "Ask Chicago." No. The flip side of that was when something didn't go the way a person wanted, the first sentence they would say to me always began with "Your father.…" It's like when a parent comes home from work and the other parent says, "Your son.…" You know the end of that sentence isn't "…got an A on his math test today."
Working with any boss is complicated enough, let alone, one would imagine, working with a boss who is also your parent. How heated did things get?
I can tell you that it never got heated between my father and me because he was completely nonconfrontational. He was not a screamer or a table pounder. If we were having a difficult time, it would manifest itself in tension during a meeting or in the avoidance of meetings.
How did you weather the charges of nepotism and the magazine articles that called you the Princess of Playboy and Ms. Playboy, as if you got the job only as a matter of succession?
I'd been president a few years and we were in the middle of the turnaround when I just decided that most people were going to judge me based on what I did with the opportunity I'd been given. That's all I ever asked for. The fact that some people would never get past the fact that I'd been given this opportunity as a function of being the daughter of the founder—or, for that matter, the son of the founder—just didn't matter to me.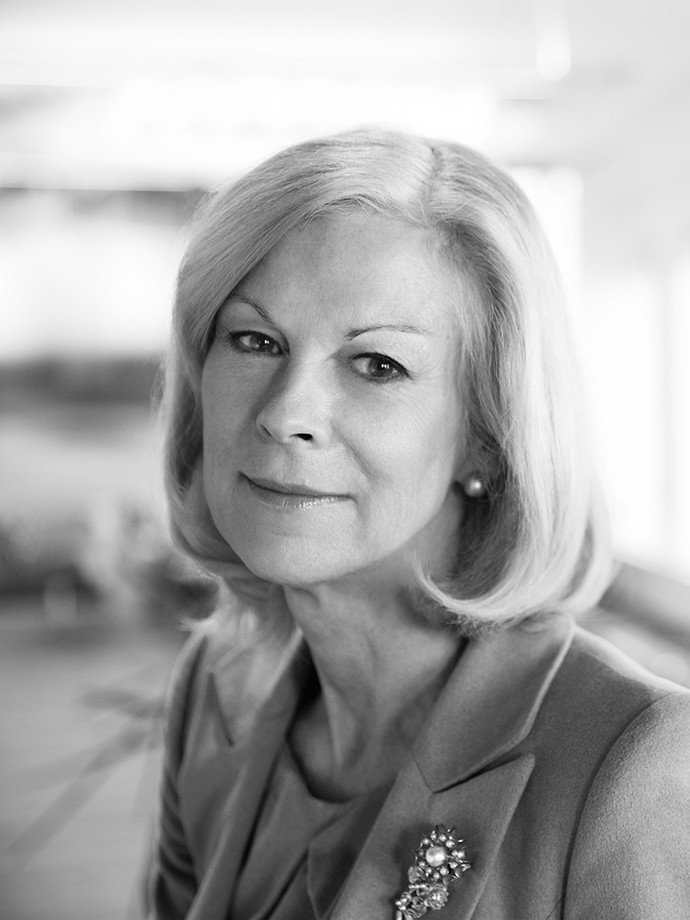 When you ran the company, women executives were a minority. How many other women were in top positions within Playboy's ranks?
On the Playboy Club side, a woman vice president in charge of a lot of the marketing and merchandising sent me a cute welcome-to-the-club note when I became a vice president. Over time, women in number-two positions had come up the ranks in administrative services and human resources. Many senior editors, the copy chief, the West Coast photo editor, the cartoon editor and, for much of the time I was there, the fiction editors were women, and we had big copy and research staffs, many of them women. When I joined, in the mid-1970s, women at
Time, Newsweek
and I think even
The New York Times
were filing class-action suits because women couldn't get out of the copy pool; there were no women on mastheads. At Playboy there wasn't the dynamic that all the women were secretaries and all the men had power. It was much more nuanced than that. When I left, more than 40 percent of my executives were women.
How do you explain some people's insistence on believing that Playboy must have been, and may still be, a sexist, Mad Men–type environment?
I encountered a fair amount of sexism, but it wasn't within the walls of the company. When I was running Playboy, it was almost laughable how often an accounting firm, law firm or investment bank would come to bid on work, and you just knew from the dynamic of the team they brought that the senior partner had said, "We can't go in there with no women! Find a woman, for God's sake!" And so they'd picked some poor woman whose name they didn't even know who'd be cowering against the wall in the conference room. It was ridiculous.
What kind of sexual harassment have you encountered in your life and career?
I don't know any women who haven't been sexually harassed, to be honest. Sexual harassment is a power issue by definition, so once I became president and CEO I wasn't likely to be targeted. But was I in situations where men seemed to think I was dying to kiss them and have them put their tongues down my throat when I had no interest? Or they put me up against a wall? Or came pounding on my door in a hotel room? Absolutely. So in the broader sense of a lack of clear communication and understanding the difference between someone expressing interest and someone who is not interested, I have seen that, yes.
How do you react to the charge that Playboy contributed to and continues to contribute to the culture of harassment and toxic masculinity?
It's a complete misapprehension of anything to do with Playboy. In all the years I worked there we never had that problem, to my knowledge. We never had to litigate a suit. And it was a highly sexualized environment by definition because of the creative content of the product. It was very clear that the culture was one of respect—respect on every level. We weren't going to subject employees to drug tests or polygraphs, and the models were as respected as the writers or any of the magazine's other contributors. All of the Playboy Clubs had Bunny mothers so the women working as Bunnies would have a woman, not a man, to go to if there was a problem.
And what about the photos and layouts in the magazine?
You have to treat those photos as a Rorschach test: You're reading your own psyche into them to think that the magazine in any way stood for anything other than respectful relationships between men and women. It couldn't have been more overt in the voice of the magazine or in the people who were interviewed for it. I remember reading an answer to a question in Playboy Advisor in the early 1980s that was so stunning: "She has the right to say no even if she has her panties off."
It's not an accident that the places where women's rights are suppressed are the places sex is repressed.
Then how do you feel about the famous phrase "You can't be a feminist at Playboy" being leveled at you—both then and in hindsight?
Well, in no particular order, I would have said I am among many feminists at Playboy, and I know from the research we do that the readers of the magazine also support the goals of the women's movement and don't see the idea of the sexual appeal of women and beauty in any way at odds with that. I think it's not an accident that the places in the world where women's rights are suppressed are also the places in the world where sex is repressed. Playboy has been a force for good in terms of opening up attitudes and empowering people. And the sexual revolution benefited women as well as men because the good girl–bad girl dichotomy was harmful for women. Separate from that, are you interested in slogans or in changing the world? Because if you want to change the world, you need allies, and if you want to have allies, then I wouldn't push away the largest men's magazine that is actually on your side on these issues. It's not a good strategy to make young women less likely to identify as feminist because they see it as being anti-male. It's a struggle the women's movement has actually gone through, more at certain times than others, but it's still a struggle. For a long time you'd get women—forget men—who would say, "Well, I'm not a feminist, but…" and then they'd say things that are completely feminist. Playboy did not cause the word
feminist
to take on a taint that kept younger women from identifying with it; it was that aspect of the women's movement at its extreme—Catharine MacKinnon, Andrea Dworkin, "all heterosexual sex is rape," "all heterosexual men are fundamentally rapists." Whether they believe that or not I can't say, but it's a warped sense of who men are and is not designed to build bridges between the genders in a way that could help solve issues, whether issues that transcend gender or issues like sexual harassment that are rooted in gender.
Let's circle back to your story. In January 2009 you exited Playboy Enterprises and went on to pursue other interests: political, corporate, public health and beyond. How was it for you transitioning out of Playboy?
I'd actually been thinking about leaving for a couple of years. I had to decide what I wanted to do next, and the only thing I knew for certain was that I had a long--standing interest in politics and public policy. We had just elected Barack Obama, for whom I'd been working since his U.S. Senate primary run, when very few people thought he could win. I sat next to Michelle when Barack gave the speech in Denver that put him on the map. I invited Barack to be the featured elected official at an annual magazine conference I chaired, and I asked David Remnick to interview him. I brought him to L.A. for his first fund-raiser and asked Norman Lear to host it. We had a real history together. I thought if I'm ever going to do anything more than just help individual candidates—if not now, when? But I didn't want to move to Washington, and I didn't want to try to get a job in the administration.
Were you anxious about finding another position quickly?
My then husband [William Marovitz], to give him fair due, gave me a great piece of advice: "Don't feel you have to say yes to everything that's offered to you right away as if there won't be other things. If you can wait a bit, I think you'll have opportunities you can't imagine, because no one's thought of you as available to do anything other than what one does in one's spare time when one is CEO of a public company. Now you're available."
What were you offered?
I said no to a bunch of not-for-profit boards, but the founders and CEO of Canyon Ranch, on whose board I sat, called. I didn't want to be CEO but I did get to work with them, first as a consultant and then as executive chairman of a new division. A CNN producer asked if I would like to do more television. I'd started doing TV for a while when the Washington Speakers Bureau contacted me about representing me, and I started doing that. Things just assembled themselves in such a way that I thought, I can make a living and have enough time to do things that interest me in the political and not-for-profit world and have a life.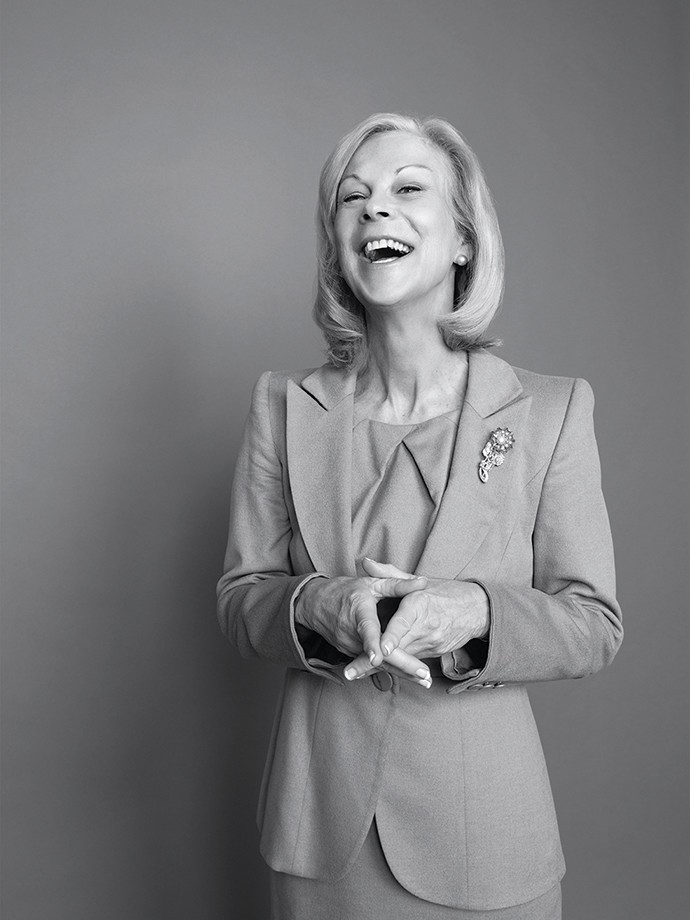 More of a life than you had as a CEO?
Once I was out of that for a while, I could see more clearly that the job of CEO entailed worrying 24/7 about everybody else. It was enormously refreshing to find that I still take everything I do seriously and give it my all, but I don't have to feel that everything rests on my decision-making. During my time at Canyon Ranch, I met with HatchBeauty. Three years ago its CEO said, "Would you consider working with us to help build the company to the next level?" I said yes. And a former friend who had a consulting firm I used when I was building Playboy.com in the 1990s is now an operating partner at L Catterton. He has just been asked to become CEO of the largest massage school and skin care school in the country and do a turnaround. He asked if I would be interested in working with him on it. I've agreed to do that. And I'm on the board of a large family agricultural company because I met the CEO through the not-for-profit Women Corporate Directors. I recognize there may come a time when everything stops and nothing else starts, but it's been more than eight years and it's worked so far.
And you have a personal life?
Oh gosh, yes. The nice thing about virtually everything I've just described is that I have a high degree of control over how much time I spend on it and how I spend that time, so it can flex, you know? If something becomes intense, then something else goes on the back burner for a bit. Listen, I had a personal life when I was running Playboy, so for sure I have a personal life now.
You mentioned earlier that there is a man in your life. Do you want to say anything more about him?
We haven't been going out very long, but I would call it a very serious relationship. He's in business but has broad interests and has a fantastic young son in his 20s who's very interested in politics. That's been fun, because some of the candidates he works for are candidates I've worked for, which is kind of neat. One of the advantages of having lived some years is you know more quickly whether someone is the kind of person, in all the things that matter to you, you would be serious about.
As someone with a strong interest and sphere of influence in politics, are you optimistic about the future of this country?
I'm a fundamental optimist, so I'm optimistic about our politics, the planet, human relationships, business. That doesn't mean I'm not worried. There's very little this administration is doing that I don't vehemently disagree with. I was actively involved in an effort to end gerrymandering here in Illinois, and I deeply believe in ending the corrupting influence of money in politics through some form of public financing and independent drawing of electoral maps. I'm increasingly intrigued by this concept you have in California of open primaries. As depressing as the results of the election were—which, by the way, was on my birthday, thank you very much—I found it equally disturbing that more than 90 million people who could have voted didn't. But there are things that make you optimistic: the thousands of lawyers who showed up at airports the night of the first travel ban, the multimillion-dollar spike in contributions to the ACLU and Planned Parenthood and the numbers of wonderful people in elected office, such as Senator Amy Klobuchar from Minnesota.
Do you see any strong presidential candidates for 2020?
No, and I'm not particularly worried about that. At this point in time people didn't know Barack, Bill Clinton or Jimmy Carter either.
Accusations of sexual misconduct against director and producer Brett Ratner recently derailed a Hugh Hefner biopic project in which Jared Leto had been rumored as a possibility to star. Do you want to see a movie made of your father's life?
Jared Leto has the bone structure for it. I'm very impressed with him as an actor. I'm mostly rooting for a good script. The Amazon series American Playboy was so good, though, I'd kind of like it to be the last chapter.
Looking back on it all, have you ever wished you'd been born to someone else?
No. First of all, it's the life you know. I'm not much of a "road not taken" person. I'm still encouraged to run for office, and it's one of the things I probably would have done if I hadn't gone down the path that I did. But I didn't feel burdened by it. It's been a wonderful life.
---
Download the complete January/February 2018 issue here.