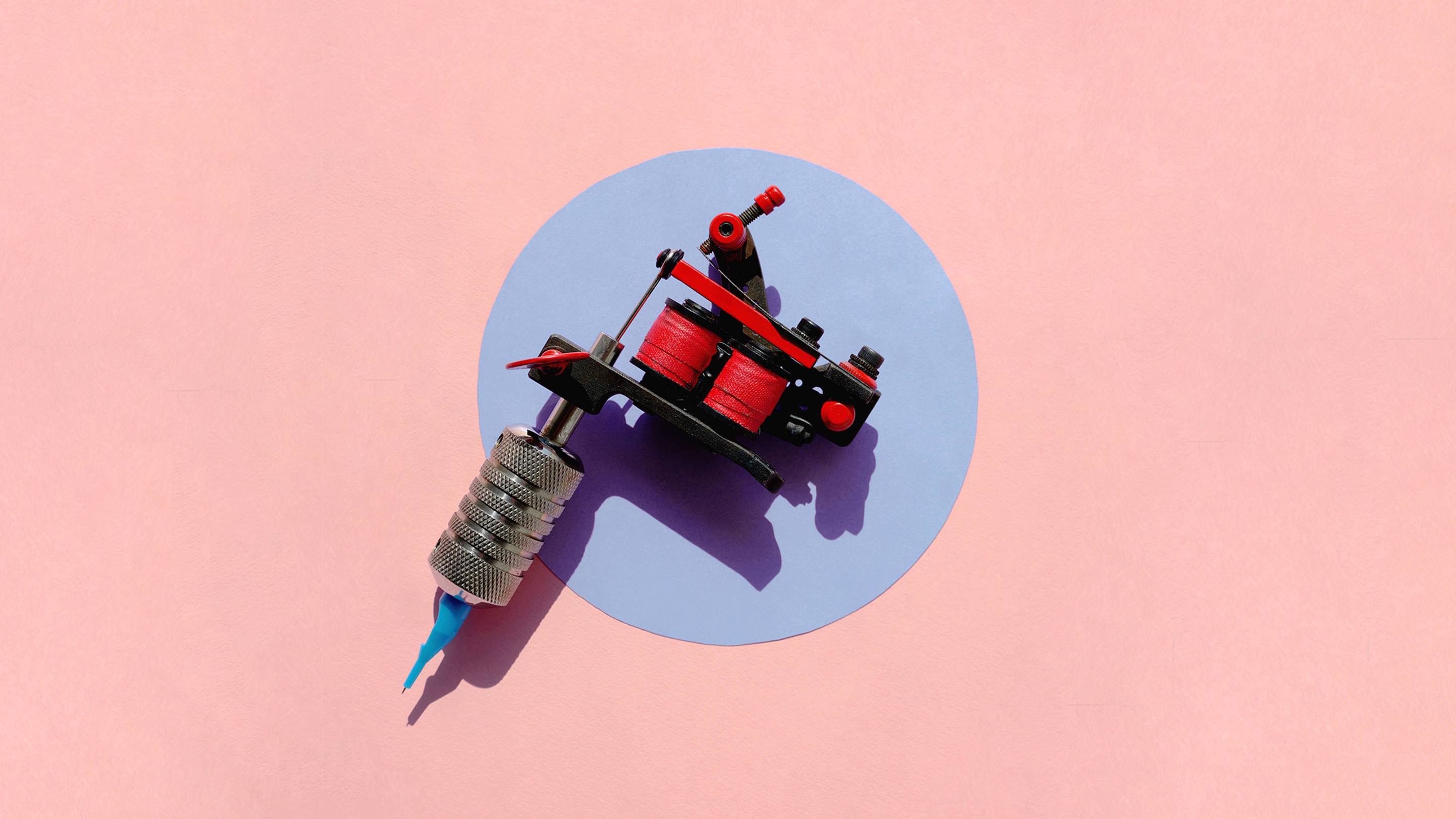 Inside the Beautiful, Rebellious World of Queer Tattooing
To tattoo the body is to modify the self, to bring a bit of the outside world onto flesh. The practice is thousands of years old, manifesting worldwide with different meanings, aesthetics and traditions unique to each practitioner of the craft.

While the craft has woven in and out of many cultures—from Japanese irezumi originating as punishment but now representing history, to Algerian Amazigh tattoos being used for healing and beautifying purposes—a question emerges of how the LGBTQ+ community can use the art for to translate unique experiences and views. Will tattoos created by and for queer persons come with meanings and traditions that break from the tattooing mainstream? The answer is a hard yes—and defining what this means is currently being determined."
Queer tattooing is just that,"
Liz Kim
, a bisexual Korean-Canadian artist, explains. "Tattoos by queer people!" Kim's style is "delicate, gestural, and draws a lot from nature," some of the many themes that emerge as queer persons define individual aesthetics that feed into this growing group of LGBTQ+ tattooers and fans. The significance of creating tattoos by and for queers is that it enables safety and freedom, for society's so-called "others" to flourish independently.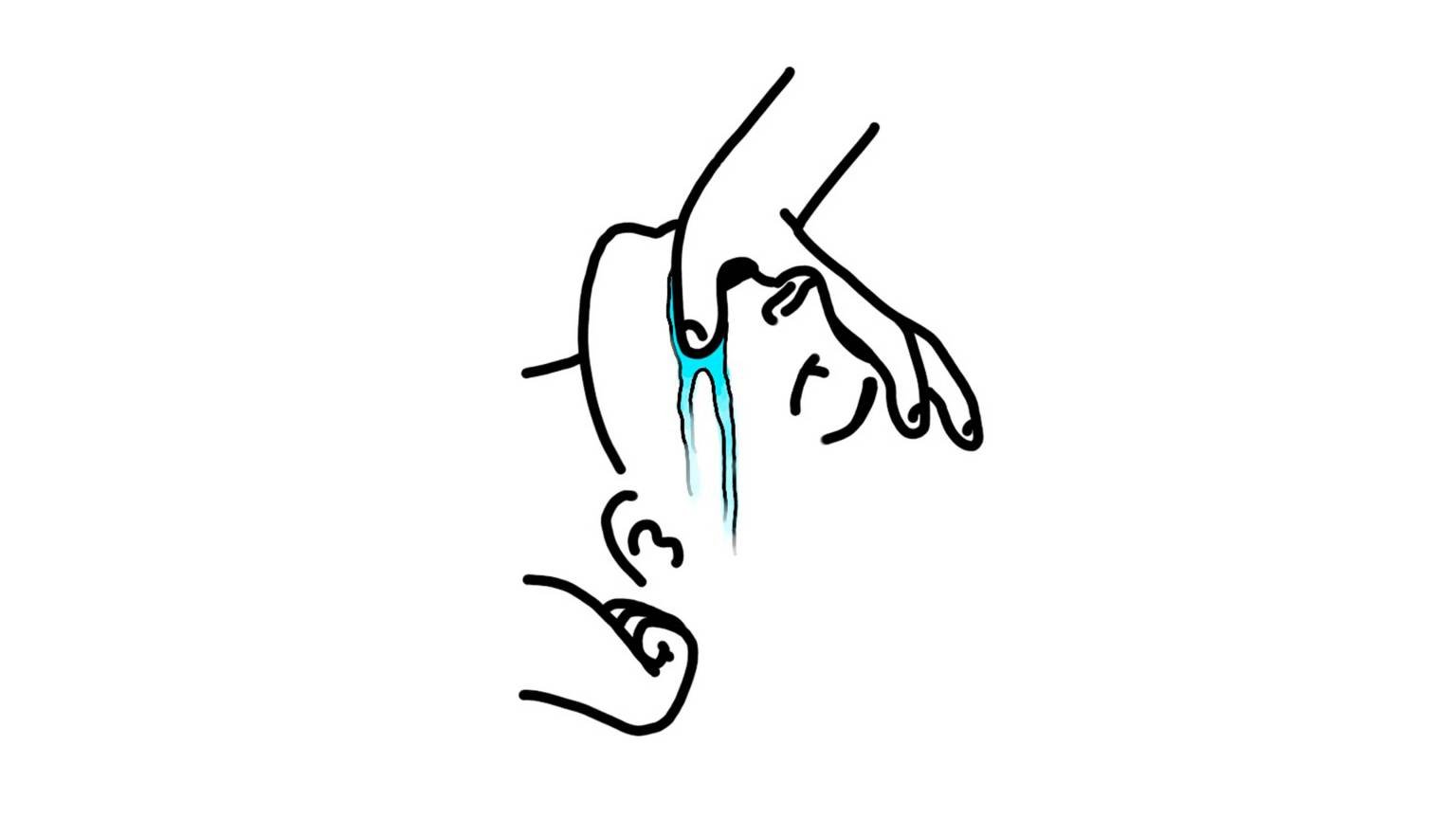 Christos Tejada
, a Los Angeles based Latinix tattooer and multi-media artist, views queer tattooing similarly. They describe their style as "an attempt to balance light and dark," embracing "duality at its finest," thus illustrating the counter cultural world of life for the non-straight, non-cisgendered. Tejada brings this to life by conjuring occult imagery. "Queerness is a form of modern occultism in the sense that queer communities create their own symbolism and language," Tejada says. "I would describe [queer tattoos] as a multiverse of...identity and the struggle to find oneself."
As Tejada notes, queerness as embodied in tattooing is difficult to pinpoint but is absolutely a growing community of both aesthetics and providers.
Brit Abad
, a Portland based tattooer who identifies as queer, draws from life and the ups and downs of queer love, sharing these experiences publicly through client work. "A lot of what I draw, I just draw because I enjoy it," she says. "I think it's really great that my clients share the same feelings and are proud to represent that on their bodies forever."

This, in a way, heightens visibility of both experience and subjects (and, thankfully, Abad like all artists spoke with shared their work is widely received positively). "Tattooing in general can play a big role in how people perceive themselves," she says, noting that wearing these experiences gets them "out in the public forum," thereby enabling conversation about queer love.
Uve Rivera
, a lesbian/queer tattoo artist who works between Barcelona and London, takes the aethetics of queer love further by tapping into kink imagery through black illustrative style. "It helps me to identify myself and, at the same time, to the other person whom I am working with," Rivera says. "For lots of queer people, tattoos are the chance to modify their bodies and build their identities in a controlled way. I believe getting a visibly/strongly/obviously queer motif is not as important as it is to have it done by somebody you have a have a common experience with, someone who has gone through similar paths."
Your average and stereotypical tattoo shop is full of machismo, and even plain old homophobia a good deal of the time. Queer shops provide a comfortable safe environment for everyone.

"There are as many styles of practicing this craft as [there are] LGBTQ+ artists practicing it," she says.
Charline Bataille
, a queer femme tattooer based in Montreal, takes things a step further. "Altering your body to make it weird, undesirable to most, is a queer act of resistance!" she says. She ties this view into her practice (which she describes as "queer and messy...obviously disrespecting what is accepted as a 'good tattoo'") but also in the philosophies of queer tattooers and parlors she works with. "The queer agenda is for shops to be a place with no culturally appropriative images on the walls, a place with no intrusive forced HIV disclosure and shaming, a place with consent forms that ask for the person's pronouns, a place that is wheelchair accessible, a place that hires and give managing positions to people of color…a place where fat people are seen as beautiful and where tattoos on skins full of cellulites still make it on Instagram, a place where, as soon as they come in, women don't feel intimidated, a place that takes sexual assaults seriously."
Unfortunately, Bataille and her peers are outsiders within tattooing: while the subjects and styles of queer artists may be received positively, the industry has been widely unwelcoming, often leading to LGBTQ+ persons to take alternative routes to creating a practice. Just like in society, queer tattooers have incorporated making something from nothing to make working work.
Laura Hammel
, a gay, self-described "regular dude" in Pittsburgh, observes this disconnect as majorly problematic. "I think all of the amazing queer tattooers I know personally either work in home studios or private studios or got started that way, myself included," Hammel says. "There is a lot of taboo and criticism in the industry around being a 'scratcher,' a self-taught home tattooer."

They continue to note that the "right" way to get ahead in tattooing is to "get lots of tattoos, build a portfolio of artwork, and find your way into an apprenticeship from there" but that's not always an option for industry and societal outsiders. "For women, POC, queer people, and other marginalized people it can be especially challenging to find any apprenticeship, let alone one that is healthy or actually educational," they explain. "So many of us say 'Fuck it: I'll do it myself.' and tattoo at home."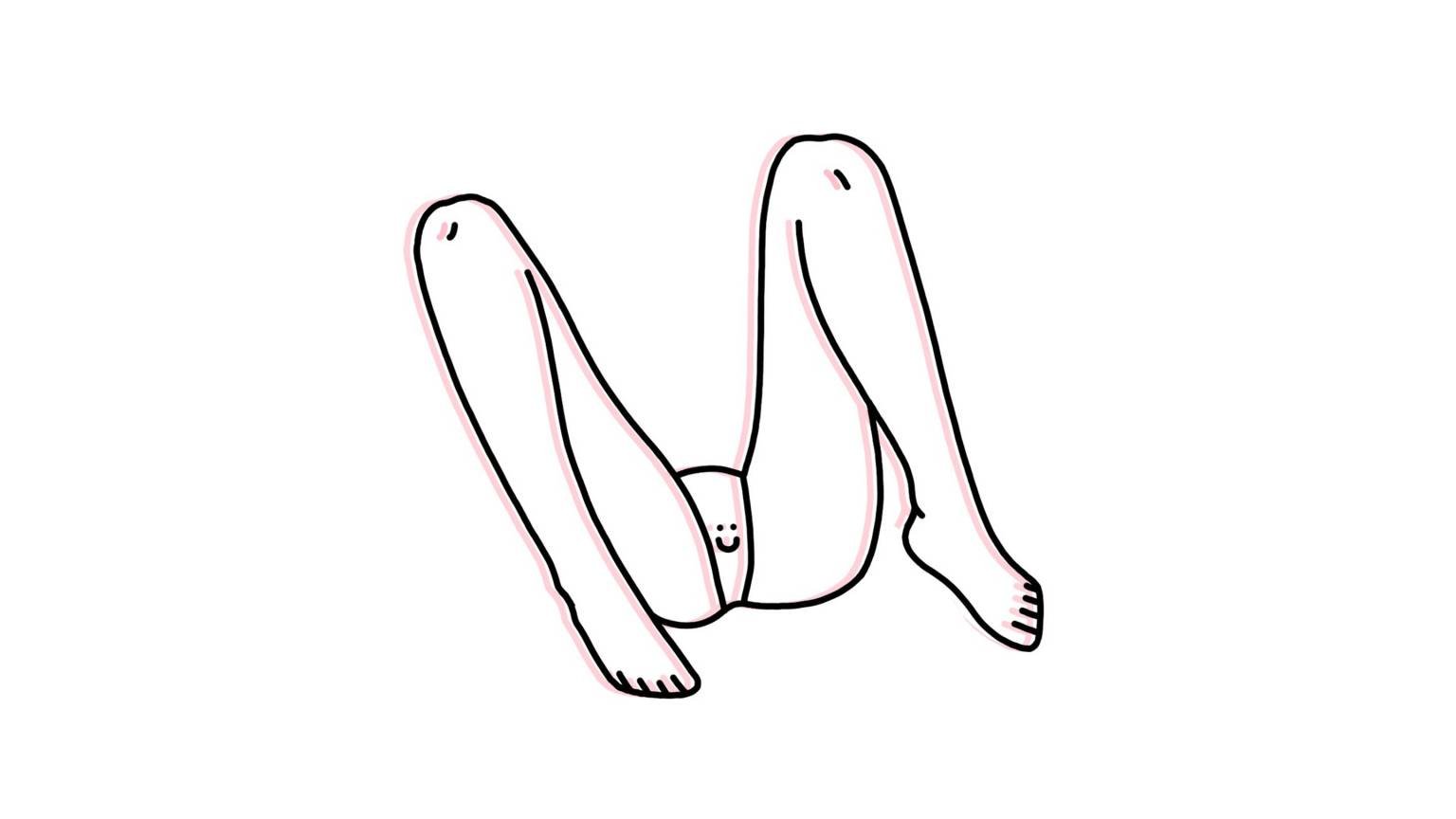 "It was really hard to find a way to learn to tattoo and, perhaps
if homophobia didn't exist
, I would have found an apprenticeship when I was 20 instead of 30,"
Em North
, a queer and nonbinary artist and tattooer in New York City, explains. "My gut always told me that if I was a femme-appearing artist, I wouldn't have been turned down so often when approaching shops." To fill this gap, North created Scarlet Letter Club in Brooklyn, which they opened in 2016. "I am extremely intentional in creating a safe and consensual space for clients to be tattooed in," North says. "I feel strongly that this should be a given and immensely privileged that clients allow me to put my art on their bodies."
Noel'le Longhaul
—a queer trans woman whose work captures the "trans-feminine experience of the world"—stresses this element of safety and the connection between bodies and work as the biggest link to queerness and working. "Tattooing has the potential to be a consensual, inherently ritualized exchange of power and trauma," Longhaul explains. "A tattoo marks a before/after moment through receiving an intentional wound, and is an echo of that moment of commitment and intention. The literal healing process incorporates that confrontation of pain deep into the body of the client, altering their relationship to their body, their body's history, and their future."
Sanyu Nicolas
, a New York City based queer tattooer, echoes this in their practice and style, something they describe as sensual and magical and "a cocoon of fantasy." The intimacy and connection between people in tattooing, to Nicolas, can enable deeper self-awareness and love that resonates outward, to heal society and address intersectional struggles. "Trauma and mental health, violence against trans people, homelessness amongst queer youth, healthcare, racism, employment discrimination," Nicolas lists. "I see most issues as correlated to one another so, any issue that affects the general population at large, has an even greater effect on the queer community."
Accordingly, the future of—and for—queer tattooing is to make societal changes from within: first by changing
the tattoo world
before changing the world at large.
Dave Davenport
, a gay, queer tattooer in Los Angeles, wears this on the name of his shop. "Marginalized Tattoo," he explains. "Specifically 'marginalized' for the reason that we tattoo because we don't fit in to polite society. Your average and stereotypical tattoo shop is full of machismo, and even plain old homophobia a good deal of the time. Queer shops provide a comfortable safe environment for everyone."
Will LGBTQ Ugandans ever be free? We follow a young trans woman into exile and back.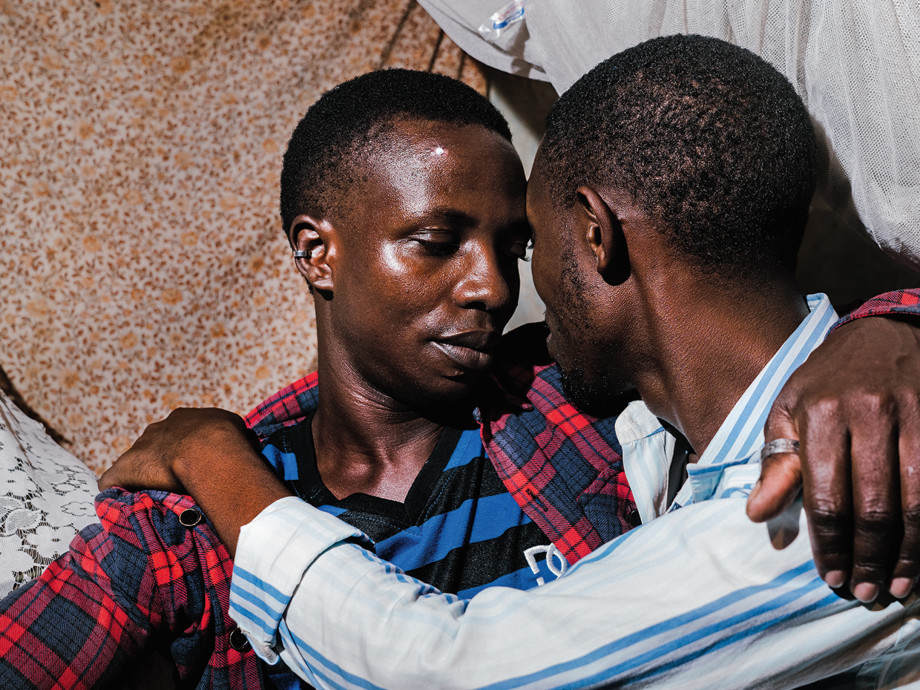 Jas Morrell
, a trans man who has been tattooing for thirteen years, has taken a similar approach with Spirited Tattoo Coalition, a parlor he founded in Philadelphia. His motivation for founding this space was to fill the need for
both the queer and POC community
. "It's important to feel heard and be seen, and no one can do that for you like someone who understands where you're coming from," he explains. "I have the queer and POC experience embodied in me, therefore I can provide space for others who are like me and share similar experiences. Like seeks like."
"Tattooers shouldn't all be alike," he says. "There's someone for everyone and small pockets of community, and that's more what I'm also trying to reshape."While the need for diversity and inclusion is full throated and clear,
Ciara Havishya
—a queer tattooer who owns and operates Sticks & Stones in Vancouver—is seeking racial visibility as well while holding the queer tattoo community accountable for questionable practices, from monetized activism to alienation of the communities they seek to include. "I also see queer tattooing celebrating culturally appropriating practices, without context or clarity," they continue. "It doesn't harm anyone particularly but it does successfully erase POCs by doing so."

Havishya runs the successful Instagram, @qpoc.ttt, where they seek to amplify and share queer artists of color while sharing problems like the aforementioned. In many ways, the Instagram highlights how the queer tattoo community is succeeding and failing at its goal of being inclusive—and Havishya feels it is their duty to call this out, to start a conversation about the nuances of experience. "That lack of common ground has resulted in some very intense assumptions," they explain. "I don't think that my experience as a queer person with Indian heritage is in any way unique but things like violence at home, deep family responsibilities to maintaining a reputation, facing the threat of harm for dyeing my hair or getting piercings...Those are things I don't see my white queer friends dealing with to the same extent."

As queer tattooing has a moment and is being defined within the tattoo world, it heightens the many issues that lie beneath and the need to address them, both inside and outside of the queer community, inside and outside the tattoo community. These are the growing pains on the way to equality and the queer tattoo community feels this too. "These discussions have been happening in the background of queer tattoo culture forever," Havishya says. "But now it's coming to the forefront, on a different platform."