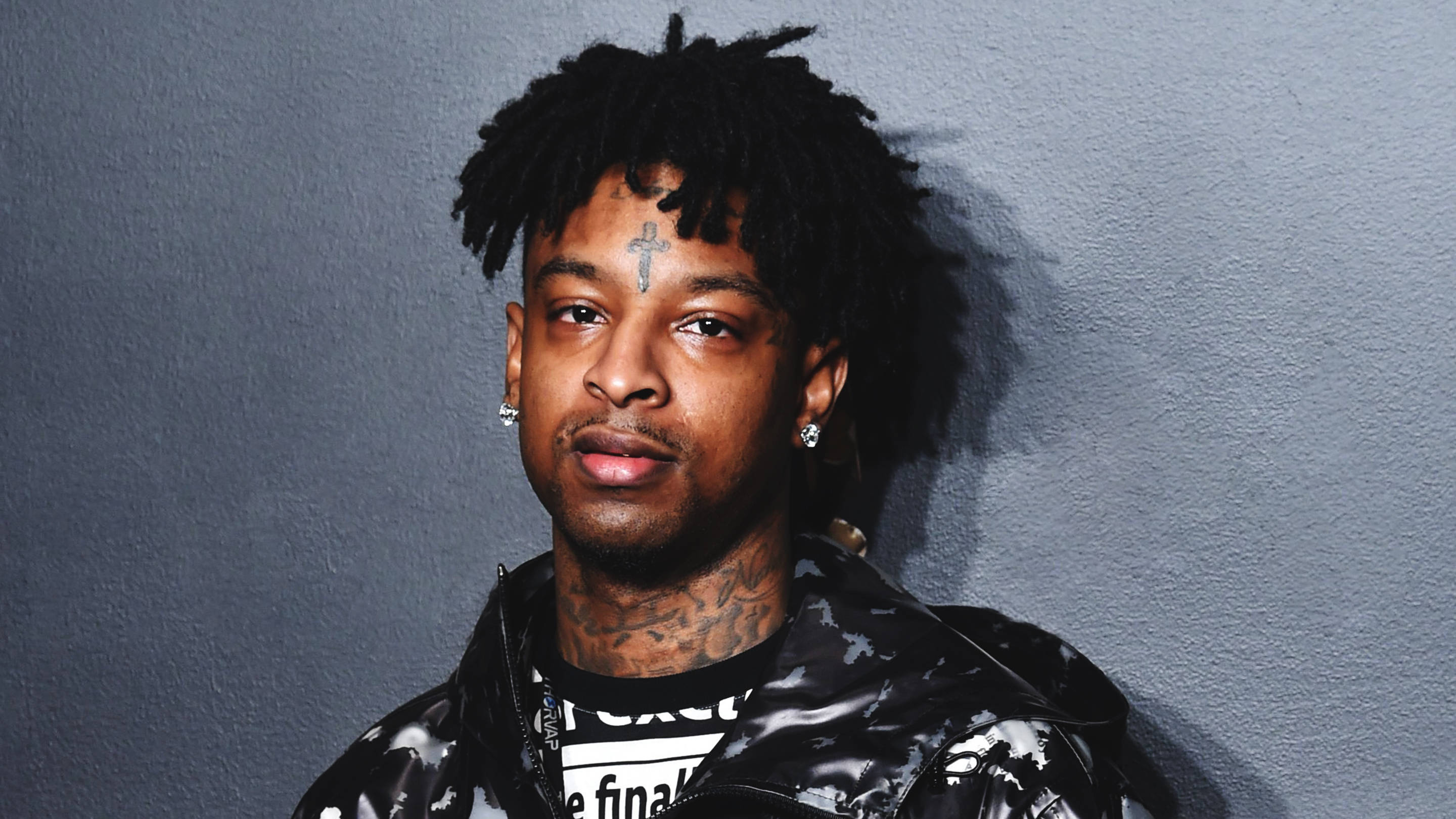 21 Savage and the Black Immigrant
Written by Branden Peters

Published on

February 11, 2019
While the music industry's best and brightest celebrated at the Grammys this past Sunday, one artist, 21 Savage, was noticeably absent. Outside of a brief acknowledgment from Swedish producer Ludwig Goransson, the award ceremony carried on with nary a mention of the Record of the Year nominee as he languished in a detention cell.

In an operation conducted by Immigration and Customs Enforcement Agency (ICE) last week, the 26-year-old chart-topping rapper was taken into custody for staying in the United States on a visa that expired in 2006. Unbeknownst to many of his fans, Savage, who has repped the Eastside of Atlanta since entering the music scene in 2014, was in fact born in London.

According to a statement that was distributed by his legal team, 21 Savage, who was born She'yaa Bin Abraham-Joseph, arrived legally in the United States at the age of seven. He remained in the United States until 2005, when he departed for approximately one month to visit the United Kingdom. He returned to the United States under a valid H-4 visa on July 22, 2005. In essence, Abraham-Joseph has spent the majority of his life living in the U.S. and given his age at the time, he could not have legally applied for a visa in 2006, when he was just 13-years-old.

Fellow Atlanta rapper and 21 Savage supporter, Killer Mike, tells Playboy, "It's a shame that a young man has to pause his career right now, and it [reminds one that] when it comes to immigration, people from countries where they look like you and me have a tougher time. I hate that he's been ripped from his children, but I feel he's a young man who's intelligent enough to articulate some of the problems in the system once he gets cleared."

Like millions of other undocumented youth that live in fear of deportation, Abraham-Joseph should be protected under the controversial Deferred Action for Childhood Arrivals (DACA). Even given the on again-off again approach the current administration and Congress has taken on protecting Dreamers, it seems that ICE has even attempted to put a blemish on the Atlanta rapper's record when it comes to DACA protection by claiming he is a felon.

He had been in America his whole life and was as American as the art form he was practicing.

In 2014, Abraham-Joseph was arrested on felony drug charges. That conviction has since been vacated, so he is in fact, not a convicted felon. When asked why ICE would detain him, knowing that his record had been expunged, Abraham-Joseph's lawyer, Alex Spiro, tells
Playboy
, "there is not a lawful basis to detain him. It is a clear injustice and an opportunity to bring people together on this important issue."
Although
DACA protection
is a long shot for 21 Savage, his attorney says he did apply for a U-visa in 2017. A U-visa is a non-immigrant visa that is reserved for people who are victims of crimes who have suffered substantial mental or physical abuse while in the U.S. and who are willing to assist law enforcement and government officials in the investigation or prosecution of the criminal activity. Abraham-Joseph applied four years after he was shot six times in 2013 on his birthday.
21 Savage is not the first rapper to have run-ins with ICE. Hip-hop is littered with individuals—ranging from virtual unknowns to legends—who have been deported or faced the threat of being forcibly returned to their home country.
Most famously, hip-hop legend Ricky "Slick Rick" Walters—who originally hails from the UK as well—fought a 23-years-long legal battle to regain his American citizenship. Walters, who also moved to the U.S. as a young boy, was detained in 2002 after attempting to return to the U.S. from a cruise he was performing on.
"He had been in America his whole life and was as American as the art form he was practicing, hip hop. He goes on a cruise ship, and then wasn't allowed back in the country," says Killer Mike.
In 2016, Walters was finally granted U.S. citizenship.
Underground fan favorite Daniel "MF DOOM" Dumille came to the United States as a child from the UK. While touring in 2012, DOOM was not allowed back into the United States, because like 21 Savage and thousands of other undocumented immigrants, his visa had expired as a child. Nearly seven years later DOOM remains in the UK as a British citizen.
In 2009, former Bad Boy Records artist Jamal "Shyne" Barrow accepted temporary deportation to Belize after serving eight years of a 10-year prison sentence as a result of his involvement in the infamous December 1999 Club New York shooting that also involved Sean "Diddy" Combs and his then-girlfriend Jennifer Lopez. Shyne was given the option to fight deportation while being detained or return free to Belize. He chose the latter. The rapper, who changed his name to Moses Levy, has yet to return to the United States.
Although his star status may have played a part in his detention, it is possible that 21 Savage is yet another performer who is caught in the middle of a larger play.
It's a shame that a young man has to pause his career right now, and it [reminds one that] when it comes to immigration, people from countries where they look like you and me have a tougher time.

In June 2018, Atlanta mayor Keisha Lance Bottoms signed an executive order prohibiting the city's jail from accepting new ICE detainees. This move flew directly in the face of the Trump administration's stance on undocumented immigrants.

Says Killer Mike, "It feels like he was targeted, and it may have been for reasons beyond he's a high-profile guy. It looks politically motivated to not only snub him because he's a high-profile African American male but also the policy of Atlanta in saying we won't be a pro-ICE city."

One of 21 Savage's biggest allies, Congressman Hank Johnson, has been highly vocal about the perceived injustice, even going as far as to write a letter to immigration judges on Abraham-Joseph's behalf. Johnson, who has worked with Abraham-Joseph during one of the rapper's annual book bag drives went on record in an NPR interview stating that he believes that the targeted arrest and detainment of the rapper "appears to be something that has ulterior motives behind it."

21 Savage is currently being detained without bail away from his family and three young children. Thankfully Savage has the backing of powerful people like Jay Z and Rep. Johnson, not to mention the money to hire a top-notch legal team. Spiro says, "his spirits are higher knowing people are behind him." The rapper had become somewhat of a hometown hero among Atlanta youth, and he spent much of his time giving back.

"He's added to the economy of Atlanta by hiring people, by being smart with his money and encouraging his audience to do these things. He's been an asset to the black community and an asset to the greater community and has brought an influx of capital to this city," says Killer Mike.

Unfortunately, the countless other black immigrants who are disproportionately detained by ICE don't have the same visibility. Black immigrants make up 5.4 percent of America's unauthorized migrant population, yet they accounted for 10.6 percent of all removal proceedings between 2003 and 2015.

"[21 Savage] is more than qualified through his life experience to talk about immigration from [the perspective of] a person who is in the Pan-African diaspora in a radically different way than what we're used to hearing," Killer Mike tells Playboy.

Regardless of how this case plays out, it appears 21 Savage has become the face of a facet of immigration that most Americans have had the privilege of ignoring for much too long.

Artists like Drakeo the Ruler are getting swept up in a problematic prosecutorial trend