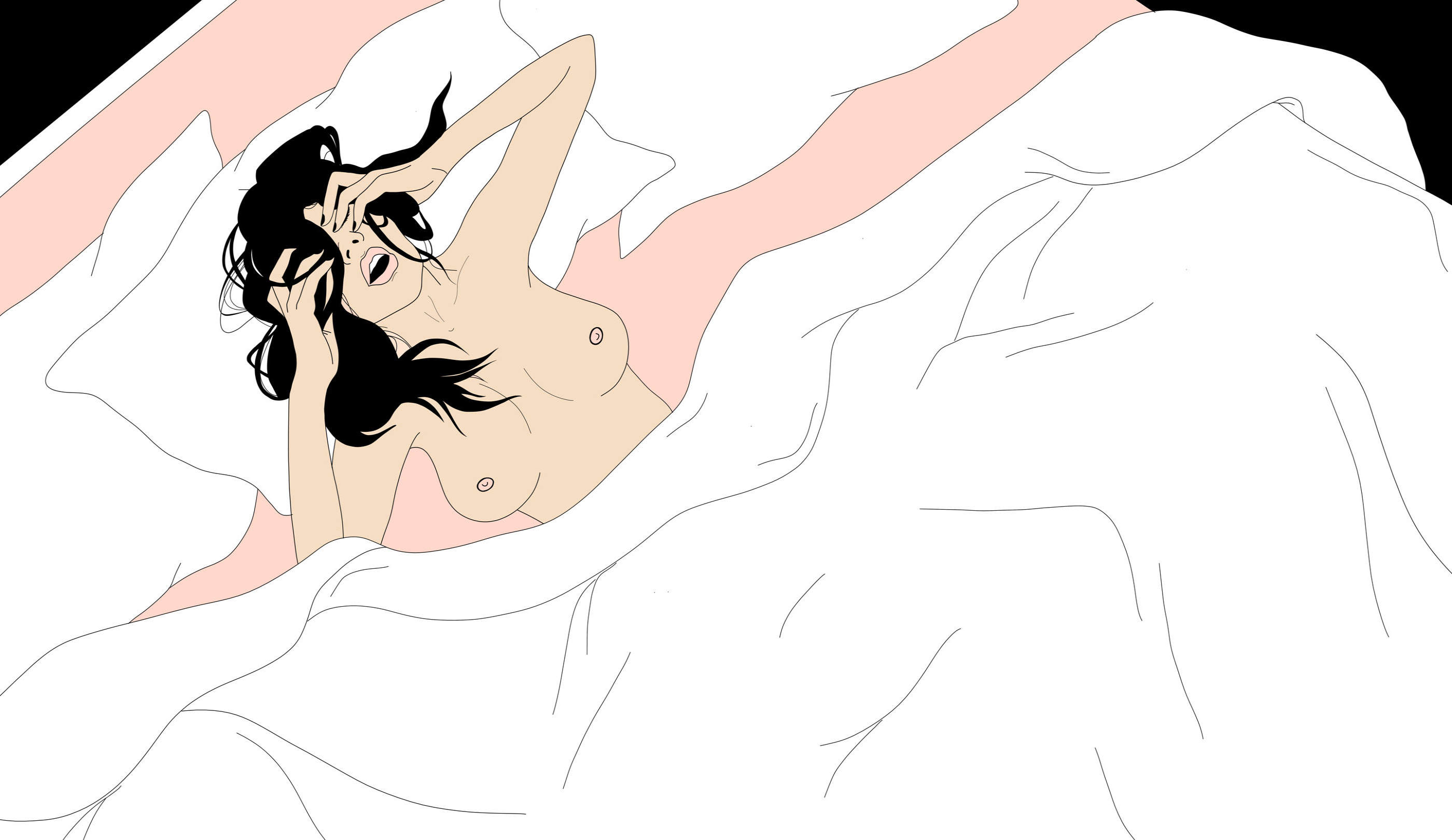 We Can't Only Blame Men for the Orgasm Gap
Written by Bridget Phetasy
Illustration by Katie Bailie

Published on

October 12, 2017
In all these years, we've yet to figure out how we can help women orgasm as often as men. A national study from 2010 found 85 percent of men had climaxed the last time they had sex compared to just 64 percent of women. The 21 percent discrepancy represents the–still sizeable–orgasm gap.

Most articles, pundits and YouTube sexperts blame men for this gap, labeling the entire gender lazy and selfish in the bedroom. Women, however, are postured as helpless victims of the patriarchy. This position drives me crazy, and such rhetoric is anything but productive. No matter what men do or don't do, they seem to land on the losing side every time. They are supposed to care about a woman's orgasms, but are told not care too much. They're supposed to want to please a woman, but not get any pleasure from it. The "rules" read one contradiction after the next.
When I'm having an orgasm, I care about me, myself and I. And when I'm making a man climax, I feel like a powerful goddess. For me, my partner's pleasure is as arousing as his desire to please me. Great sex is give and take. It's a dance of power and submission, giving and receiving, masculinity and femininity, power and vulnerability. I have never faked an orgasm in my life. I've never felt pressured to orgasm because I would never degrade the sanctity of coming for the sake of massaging a man's ego. That being said, many women do fake orgasms. Three in 10 have faked an orgasm in a long-term relationship. When I've asked girlfriends why they do it, they simply say they don't want him to feel bad.