Unless you walk with a physical blindfold on, chances are that you're privy to Robert Kraft's latest headlines. The New England Patriots owner is facing two misdemeanor counts of soliciting sex at a rub-and-tug establishment called Orchids of Asia, allegedly tied to a larger ring of human trafficking across ten spas in Central Florida. The real victims here, however, are those who have accepted and regurgitated police statements about the horrors of the sex trade—and Kraft's behavior—at face value, without considering any alternative narratives. For an investigation meant to bring focus to and eliminate human cruelty, there's an enormous, and unnecessary, amount of it being dumped on Kraft. In truth, he is irrelevant to the bigger issue.
Twitter users have been quick to point out the hypocrisy of his current situation. For one, he donated $1 million to Donald Trump's inaugural celebration—a president part of a party that is fiercely opposed to sex work via SESTA/FOSTA (and despite the leader's own supposed fondness for pay-for-play). At the same time, he sent $100,000 to
My Life My Choice
, an organization dedicated to ending sexual exploitation. His support for Trump is even more puzzling with the knowledge that Kraft has publicly stood behind Democratic candidates and causes for years, and even spoke out against Trump's ridicule of the NFL protests. It's likely that he wanted to support Trump for a reason apart
from sex work
—that, perhaps, he was tunnel focused on Trump's tax breaks for the rich. Either way, he didn't take the time necessary to examine the hypocrisy. Or maybe he didn't care?
In an ideal world, billionaire Kraft would have taken a moment to consider the potential for hypocrisy before unzipping his pants in the now-notorious Florida strip mall, but as they say, men don't always think with their big heads. As someone who doesn't watch football—and didn't even really know who Kraft was before February 2019—I still feel a need to point out that it's very plausible that he wasn't aware of the allegations toward the spa, and more importantly, the public should remember that there has been zero confirmation that these sex workers joined the world's oldest profession against their will. In fact, despite what social media's amateur investigators may believe, evidence is minimal across the board. In the week since Kraft's arrest (alongside warrants for approximately 300 others), only one woman has been slapped with formal human trafficking charges: Lanyun Ma, manager of East Spa, Orchid's sister business. Upon further inspection of the Vero Beach Police Department's
press release
, we can see that she was apparently engaging in sex work, too.
Documents from the Jupiter Police Department hidden-camera footage (sealed from the public) from January 19, detail Kraft receiving a four-handed massage-turned-masturbation from two members of Orchids of Asia's management. The treatment culminates in tips of both cash and…hugs. And the following day, Kraft proved that he loved his play time so much that he allegedly returned for a solo mouth-to-genital session in exchange for at least $100 (and, yes, more hugs). So sure, Kraft exchanged cash for nookie (tsk tsk!), but both instances are a stark contrast to the picture of
'deplorable conditions'
painted by Sheriff William D. Snyder.
The public and the police are operating around an antiquated view of sex work.

The public and the police are operating around an antiquated view of sex work. Sheriff Snyder stated the authorities' goal was to "treat them as victims rather than paid sex workers," but both women videotaped with Kraft are legal Florida residents and licensed masseuses. In fact, all the workers arrested have licenses, and the business is registered with the state. In order for us to come to concrete conclusions, the sex workers themselves must speak out. So far all but one have refused, despite supposedly being victims. While I didn't have the opportunity to speak to these women, they may very well be too terrified to speak to the law that bans their means of survival.
It doesn't seem justified for police (or sleuths) to make sweeping conclusions about a dismal place of work based on the presence of food and hot plates, considering that these things are also staples in high-end corporate offices. Sleeping in the workplace is also not uncommon for those who work long hours. Maybe the immigrant women had nowhere else to go? An arrest warrant from Indian River County claims detectives watched women with suitcases be transported to and from the spa "for the purpose of sexual servitude…some stayed for days, even for months." Isn't it possible that these women willingly consented to a lucrative opportunity, perhaps in order to provide for their families?
And speaking of hypocrisy, did you know that the police question Kraft's morals in official statements at the same time that an affidavit revealed they faked a bomb threat in order to plant hidden security cameras in the spa? Hilarious. Also, note that the department obtained statements from other men leaving the spa before doing so, which confirms the offering of sexual services. If there was legitimate concern about these women being in pressing danger, why had the investigation been going on for at least six months prior, with cameras not planted until January? Was it to give undercover Homeland Security agents more opportunities to solicit "penis kisses" in the name of research?
Considering that the hidden cameras captured dozens of customers, and yet the spotlight continues to shine solely on a high-profile
NFL
owner, we have reason to assume officials are hiding behind his notoriety. When it comes to Kraft, the only concern the public should have is that he will be let off easy because of his wealth and status: the misdemeanor penalty is $5,000, chump change for a billionaire, and up to 365 days in prison. Compare that to the $155,000-$300,000 bonds that have been set for the arrested workers, which cannot be paid with the usual sex worker's means. Kraft's threat of a prison sentence will likely disappear with the right representation, and these women, merely trying to make ends meet, will be forgotten about alongside it. Unlike Kraft, however, their criminal records and broken American dreams will stick with them for life.
Based on the true stories of a Chinese-American pro-domme, this web series is flipping the script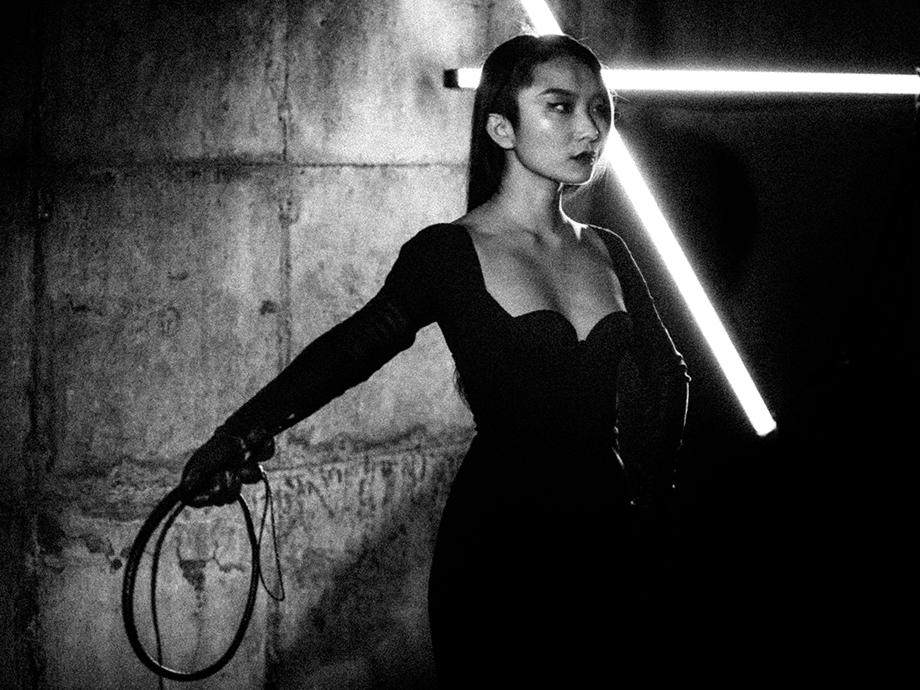 Above all, sex work will remain illegal for the foreseeable future. Instead of using Orchids of Asia to
educate the country
on sex work and why it should be legalized, headlines are occupied by a rich white man. Sadly, this isn't shocking. What is even sadder, however, is that there are believed to be about one million women in the US in this trade who
are unprotected
. Because sex work is illegal and because worker's don't have worker's rights, they're subjected to life-altering (and sometimes even life-ending) violence. And those who are attacked and survive? They're, again, said to be too terrified to call the cops because their work is against the law.
Decriminalization would not only reduce sexually transmitted diseases and assault, but it would curb the very trafficking the police are claiming to be so concerned with over in central Florida. While it's believed
that trafficking
would be dramatically reduced, the police could be freed up to actually focus on nonconsensual sex work because sex workers would actually have rights. Not to mention, the illegal billion-dollar industry could be legally taxed and boost the economy.
And yet, we're all more concerned with Kraft's love of the four-handed hand job.