The cyborg protagonist of Alita: Battle Angel has giant anime eyes, and they've been freaking some people out. Everyone else in director Robert Rodriguez's new, cyberpunk-ish film looks normal, but to highlight her alien nature and her wide-eyed look at the world, not to mention to stay true to the manga and anime source material, the creative team behind the film chose to give Alita those popping peepers. Rosa Salazar, the relentless bundle of energy and passion who plays the title character, doesn't see her character's eyes as jarring. In fact, she tells Playboy that her real-life mother did not notice a difference between her actual eyes and Alita's, which Salazar attributes to her own naturally expressive face.

An animated conversationalist, the 33-year-old Salazar is just getting out of a martial-arts workout when
Playboy
connects with her. She has been training in a variety of techniques because in the film—which is 20 years in the making and also stars Christoph Waltz, Jennifer Connelly and
Mahershala Ali
—the character of Alita knows a martial art named Panzer Kunst. Salazar says that in order to convey that mythical martial art, she and her sensei, Keith Hirabayashi, combined several different styles.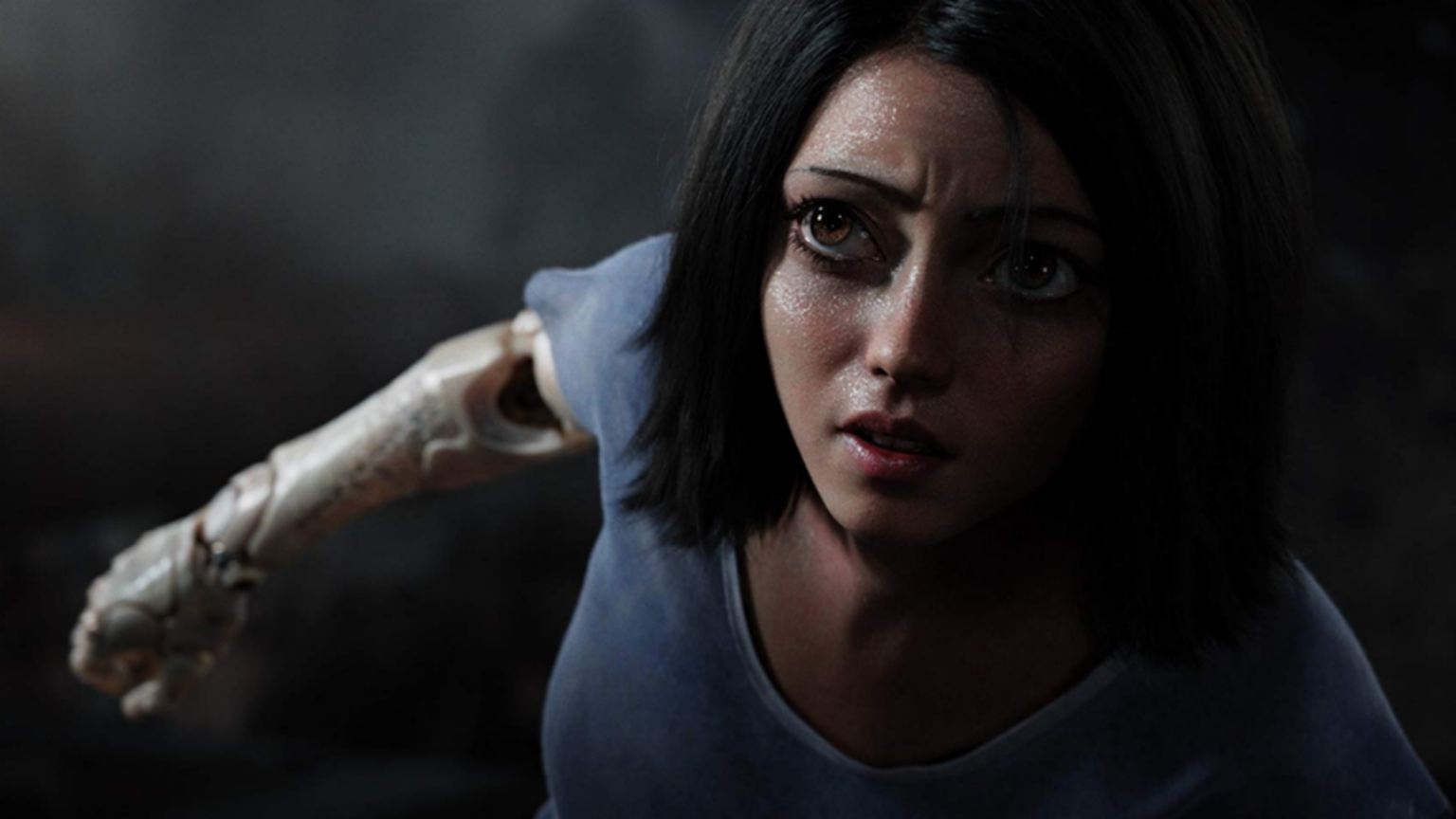 "There's some staff work, kickboxing, a little bit of kung fu, Eagle Claw, Muay Thai," she explains. "It's all really, really interesting, and I just didn't want to stop training. I got addicted to it. I love, love, love working out now. It's just the kind of thing that as an action star—I guess I am—I always want to be up to the task. I always want to have my body ready for whatever is thrown on it, so I'm just continuing the practice. It's really like a spiritual thing at this point."

On top of having executed many action sequences in two recent Maze Runner movies, Salazar trained hard for months to prepare for this latest role and spent all but five days of the shoot on the set, which she says included a 97,000 square-foot studio version of Iron City, where the action takes place. (She also snuck a non-CG cameo into her own movie—see if you can spot her.) She exudes an infectious effervescence, and her charm makes it easy to understand why she landed this pivotal part of the discarded battle cyborg who comes to terms with her killing-machine past. When he previewed Alita footage at New York Comic Con last fall, producer Jon Landau stated that Salazar's energy drove her motion-capture performance and helped them to CG up her character. She laughs when asked where her energy all stems from. Perhaps it's a family trait.

"A little bit," she muses. "I'm half-Latin and half-Northern European. Everyone on all sides of my family is very energetic. My grandparents on my mother's side were in the Navy. My father lived in Peru. He basically walked here, swam here, rode here. We're like salt-of-the-earth people. We had to scrape our way everywhere, but I think it's just part of my personality. I'm a comedian. I'm moving onto this path—I'm doing this thing. I have many, many irons in the fire. Right now, I'm trying to learn how to take time and quiet myself because it can get to be a little bit of a whirlwind sometimes. I keep myself fit, I eat the right things, I keep my brain active. I have three dogs. I have to be energetic in order to do this life, this job. I don't exactly know where it's coming from, but I hope it doesn't stop anytime soon."

I never learned how to quiet my mind. I never learned spirituality of a practice. I never learned how to properly make and keep friendships. I never learned how to have a wonderful relationship.

The original
Battle Angel
anime series from the 1990s is hyper-violent compared with American kids' shows, while the live-action movie, hitting theaters Feb. 15, is PG-13. Salazar says that, although this version is toned down, it is done in smart ways. "It's hyper-violent, but it's also hyper-emotional," she specifies. "It's still a love story between a father and a daughter, between a man and a woman. It's like an origin story and a re-origin story. It's the story of a hero, someone who seems insignificant to themselves who discovers, 'I can exact change.'"
Alita is literally an orphaned character found in a scrapyard. In a previous
interview
, Salazar—who developed a strong comedy background before becoming known for recurring roles on
American Horror Story
,
Parenthood
and
Man Seeking Woman
—mentioned that she herself had been "homeless" at one point in her younger years. As far as whether co-writers James Cameron and Laeta Kalogridis got some of those emotional details right in terms of such a characterization, the actor replies that the duo indeed show Alita's trials and tribulations, and that the audience sees everything through the character's eyes, which is the reason they are so big.
"I was homeless in a sense," Salazar clarifies to
Playboy
. "I went into the foster-care system, and I felt like a child without a home. Then I emancipated myself at 15, and I moved into this room in a town home with two other people. I was a child, and I felt homeless. There were times in my teenage years that I was actually just bouncing around the United States. I wouldn't go as far to say that I was on Skid Row, or I was in that desperate of a situation, but I felt like a person without a place, and they did get it right. You feel insignificant—you feel small. I felt like I didn't have a place. I felt like I could not do anything large."
She continues, "James Cameron wrote Alita [as] a small pebble gaining speed, hurtling through space and affecting every little thing along the way. It really did mirror my formative years very, very well. And what they did right was they show the journey, they show her trying things in order to learn about herself, to relearn about herself, to find what she's capable of. It's only through putting herself into sometimes-unsafe situations, pushing herself to the limit, that is how she finds who she is, what her limits are, if she even has limitations. That's what I did in my life. It'll be really nice to show other young women from any circumstance—and young boys from any circumstances, people from any circumstances—this is what we've been through."
Brooklyn Nine-Nine's breakout on coming out twice—and the beauty of labels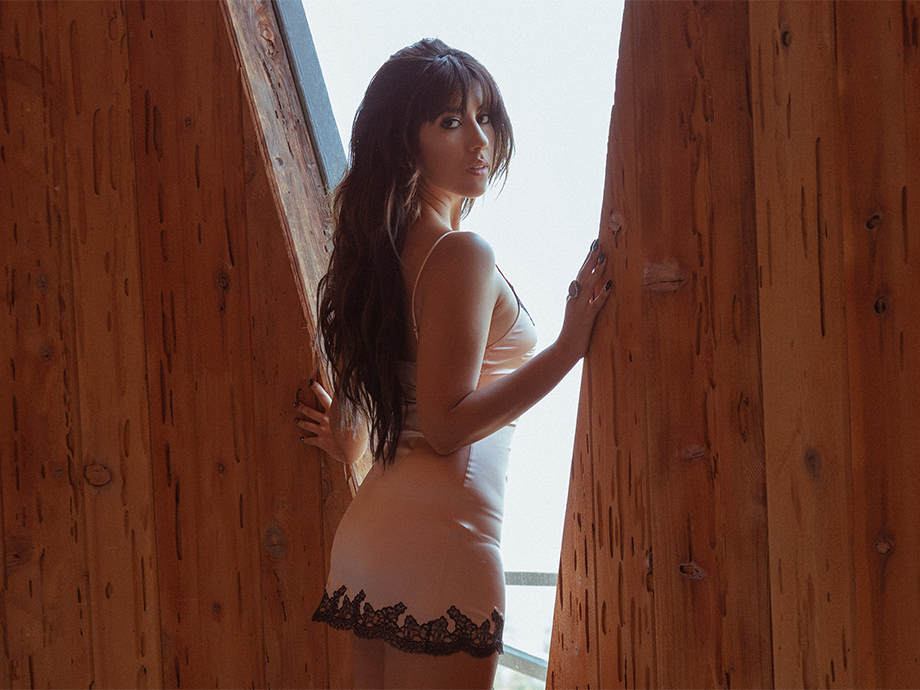 One YouTuber commented about the Alita trailer that she finally found a female character with proportions she can relate to. Salazar concurs, happy to see a Japanese manga character represented this way. "The creator, Yukito Kishiro, didn't give her these Murakami tits and ass," she quips. "Alita finds and is given her new Berserker Body, and it's really interesting because she's going from 14 to 18. That's a whole, formative experience for a woman. It's a very delicate time for a woman's body. She goes from a child-like [figure], a flatter chest, a more proportionate young teen body, to a woman's body. Her breasts do fill in a little bit, but they don't get like double D's, even C's. They fill into a normal woman's size. Her body, her waist, her face thins out. It's like a very natural, human-like process. It just doesn't go from teen girl, no boobs, to ba-boom. It's a very natural process."

Female action heroes have evolved a lot since the '90s, when the character's looks were more dictated by the male gaze. Those are the heroines of Salazar's youth, and she acknowledges that America is still in its adolescence and going through growing pains. "Look at the countries that we came from, Puritanville Central over there in Europe—we're still learning and still trying to figure out sexual conversation," she observes. "What is the right way? Look at the strides that we've made. Yes, it can feel very daunting at times, especially for a small, brown Latina. It can feel extremely daunting and sexist. It's still a tricky line to toe for everybody, but we are making strides with the #MeToo movement and Time's Up."

Salazar is also quick to note male directors who have championed female action stars, and in many cases, this was done long before it became as widely accepted. As she notes, Alita executive producer James Cameron brought us Rose from Titanic, Neytiri from Avatar, Ellen Ripley from Aliens and Sarah Connor from Terminator. "These women are not hyper-sexualized," she stresses. "They are women, they are sexual, they are beautiful. They are enraged—they are powerful. And they are the protagonist in every single one of those films, which are hinged on their transition and their journey."

They are women, they are sexual, they are beautiful. They are enraged—they are powerful.

Through the process of portraying Alita, Salazar has been going through her own transformation and learning a lot about herself in the process. "The more rich my experiences have been, the more I have to sift through now in my life as a woman," she says. "And the things that really worked for me in the past while I was surviving and white-knuckling it through the world, the tools that I learned, were only a part of what I needed to learn. I'm someone who had no example, and that creates discord later on."

Inspired by those thoughts, Salazar is currently writing an autobiographical TV show about her life, and she hopes it will help others who similarly feel that they are just now entering their formative years. "I'm a flawed person," she says. "The tools that I used for survival in the past have, in the last two years, presented themselves as not working for me anymore. And I had to take a huge step back and go, Oh, my God, I didn't learn things. I never learned how to be a cog. I never learned how to quiet my mind. I never learned spirituality of a practice. I never learned how to properly make and keep friendships. I never learned how to have a wonderful, conducive, cooperative relationship."

For the actor, it is no wonder why Alita—the character and movie—came into her life when she did. "She's putting herself together, and she taught me how to put myself together," says Salazar. "And that's what art is—it's catharsis. I hope that in making this TV show, I can show others that it doesn't matter what age you are, it doesn't matter who you are, man or woman. Sometimes you grow up and have to learn things to survive, and then you come to a point where you hit a brick wall and you go, Time to pivot."

The powerhouse actress is a walking master class on surviving and thriving no matter what