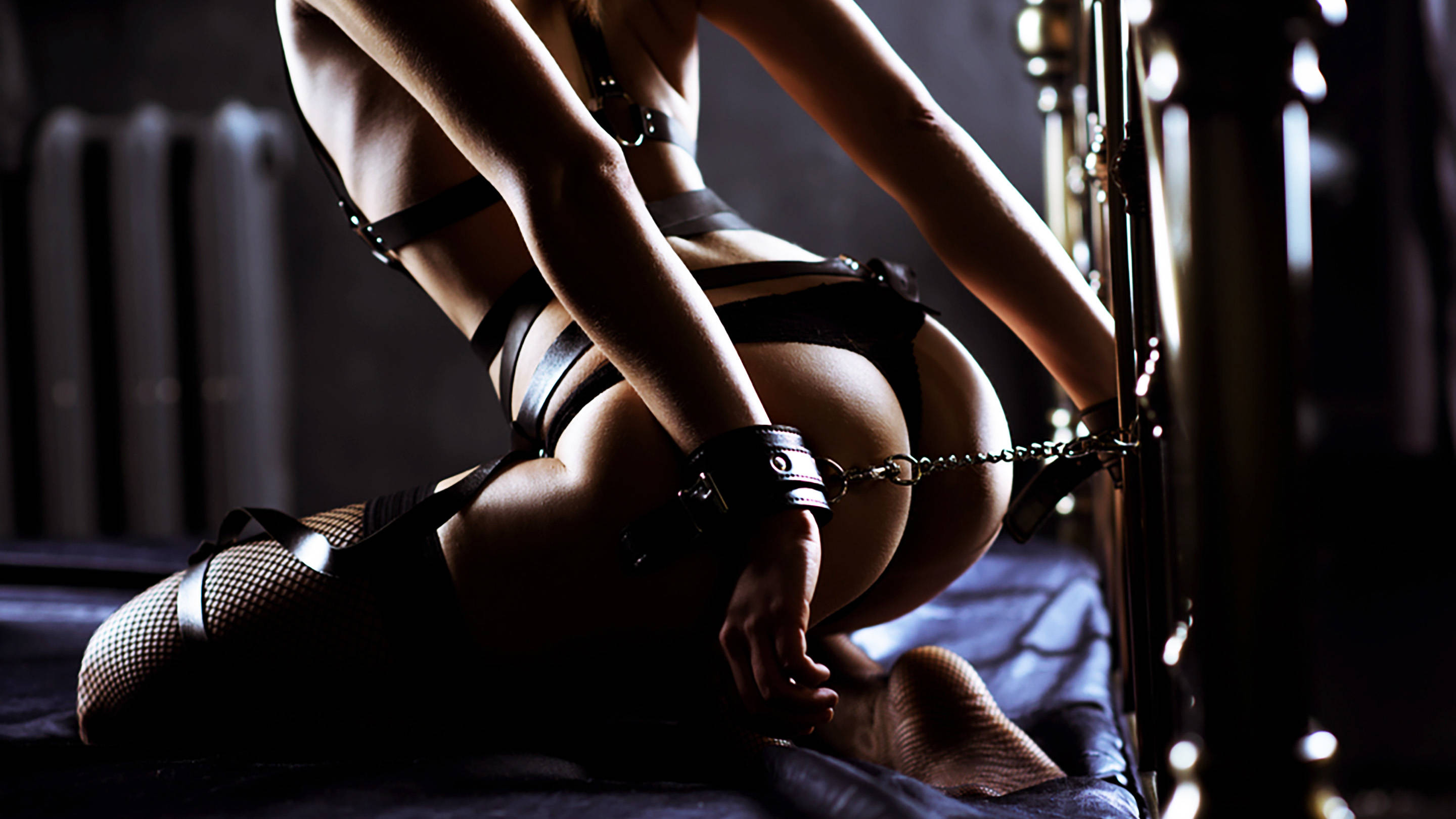 Skip Home for the Holidays for an Extra Kinky Getaway
Written by Sean Arenas

Published on

November 19, 2018
It's that time of year. Mom calls to know when you're flying in to town. Everyone is going to be here, she says: grandma, grandpa, the cousins, your two brothers, your kid sister. You're quick to assure her that you'll book a flight immediately—but that's when the dread sets in. You can already hear your siblings' bickering or your mom's well-intentioned nagging. You can already feel the emotional fatigue from having to make nice with everyone.

There's a titillating alternative, however, to rushing home for the holidays. For the sexually experienced and those looking to dip their toes (among other things) in BDSM, there's KinkBNB, described by co-founder Darren Mckeeman as "a sex-positive space sharing community." Since 2015, the subscription-based service, headquartered in San Francisco, has grown to roughly 500 hosts in over 50 countries, giving users the ability to plan a sexy staycation by renting dungeons and playspaces from kink enthusiasts.
The site boasts seemingly endless options for a range of budgets, locations, and desires. For example, in Orange County, California, a listing claims to be "SOUTHERN CALIFORNIA'S FINEST BDSM DUNGEON AND MEDICAL FETISH CLINIC," while in Comox, British Columbia, you can rent a "PRIVATE ROOM WITH PRIVATE YARD & HOT TUB." The former is listed for $750 a night while the latter is $175. But KinkBNB has nobler ambitions than to be merely a kinky version of Airbnb (although Mckeeman admits they "started out as an Airbnb clone").
"In the United States, there is a stigma attached to sex education or alternative sexual lifestyles that makes it hard to explore sometimes," says Mckeeman. By literally providing space for sexual exploration, KinkBNB dispels the myth that kink, fetishes, and BDSM are somehow perverted, unhealthy, or uncommon. Since its launch, the service has inspired countless conversations, which is the first step towards destigmatization. "Communication is the cornerstone of sex positivity," continues Mckeeman. "Without communication there can be no consent, and that's really what we are about. I would
love for BDSM
and consent culture to go mainstream because I believe it has the power to eliminate rape from our society."
By literally providing space for sexual exploration, KinkBNB dispels the myth that kink, fetishes, and BDSM are somehow perverted, unhealthy, or uncommon.

But KinkBNB also serves a practical purpose. "There is a real problem in urban areas like San Francisco—the population density is such that there is little chance for people to have privacy for an hour or two or a whole night," says Mckeeman. As a solution, KinkBNB provides subscribers with a network of rentable spaces so that the adventurous can safely and privately expand their sexual horizons. Especially during the holidays, when homes are practically bursting with family members, the occasional pleasure-filled staycation is needed. Because let's be honest: nothing kills the mood more than hearing your kid brother play Call of Duty: Black Ops 4 down the hall. Additionally, the prohibitive cost of equipment makes KinkBNB a viable option for those looking to make their fantasies a reality without draining their bank account at the same time.
With any sexual exploration, it's easy to become intimidated or overwhelmed. Thankfully, beginners are encouraged to become subscribers as the service is not exclusively geared towards
kink veterans
. "The person we are aimed at is the 'newbie.' People who are already familiar with the kink community know where the best dungeon is in town, but they will often use KinkBNB if they are looking for a private getaway," says Mckeeman.
For the cautious, these "private getaways" are vetted. Given the fact that sexual exploration is inherently vulnerable, not just anyone can make their space available. "We curate our services and locations, so you don't get skeezy guys cluttering up our site with 'chicks stay free' offers. We reject a lot of listings. The key is that we want everyone on our site to communicate about what they are looking for with the person they are contacting," says Mckeeman. As an added incentive, hosts and providers use the site for free, which encourages people to make their playspaces available.
Unlike other peer-to-peer-based rental services, KinkBNB is community-driven. When renting, subscribers first explain their expectations and interests to potential hosts or service providers before any money is exchanged. This open line of communication establishes trust and fosters a community. "We encourage communication on KinkBNB above all else," says Mckeeman. "There is an extremely tightknit kink community. We have tried to be a responsible part of it by supporting our local community. A lot of our local community supports us by being members."
The naked gathering takes place in Zipolite, outside of Oaxaca City, Mexico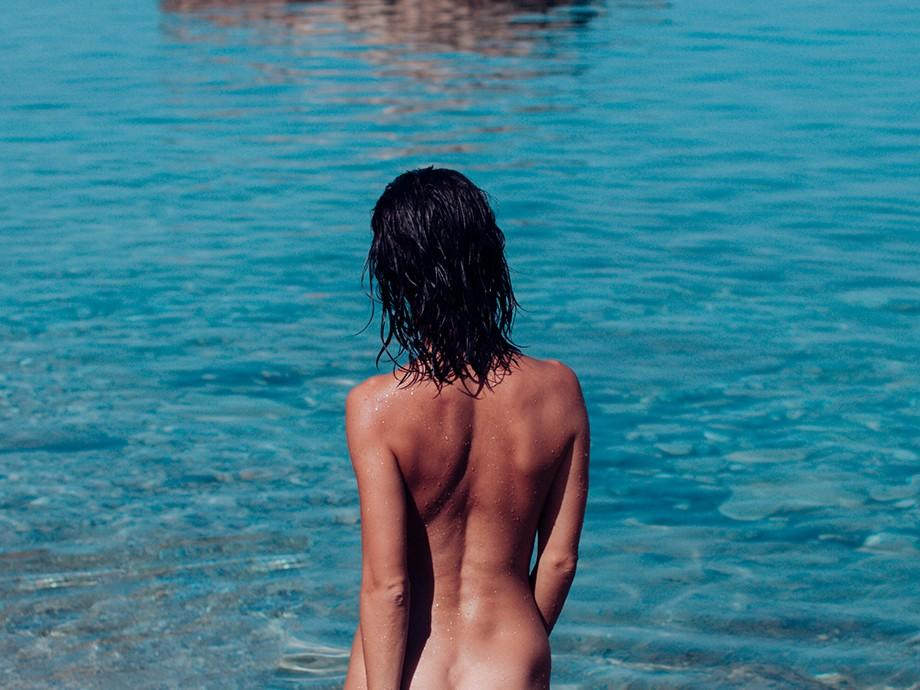 But support must be earned and KinkBNB has made a concerted effort to warrant the trust of subscribers and hosts. "We continue to improve our system to ensure safety and communication for all our users. We do not expose any identifying information for any user," assures Mckeeman. Just as hosts are curated and verified, users are rated. "Based on how many services they register with us—including valid credit card information, address, and official ID—we give each user a trust metric, so our hosts can be assured that the traveler is on the level."
KinkBNB also offers additional resources to further advance the sexual journeys of members. "We have a services section where people can connect with therapists, coaches, educators, and guides in the local community as well as dominatrixes and boudoir photographers," says Mckeeman. "We want to make these services safely available to all the members of our site, whether they are a traveler or a host or a service provider."
Whether you're traveling or home for the holidays, if the season has got you down, consider getting it on at a KinkBNB. With its focus on communication, community
and consent
, the sex-positive service just might be the dungeon away from home you've been looking for.