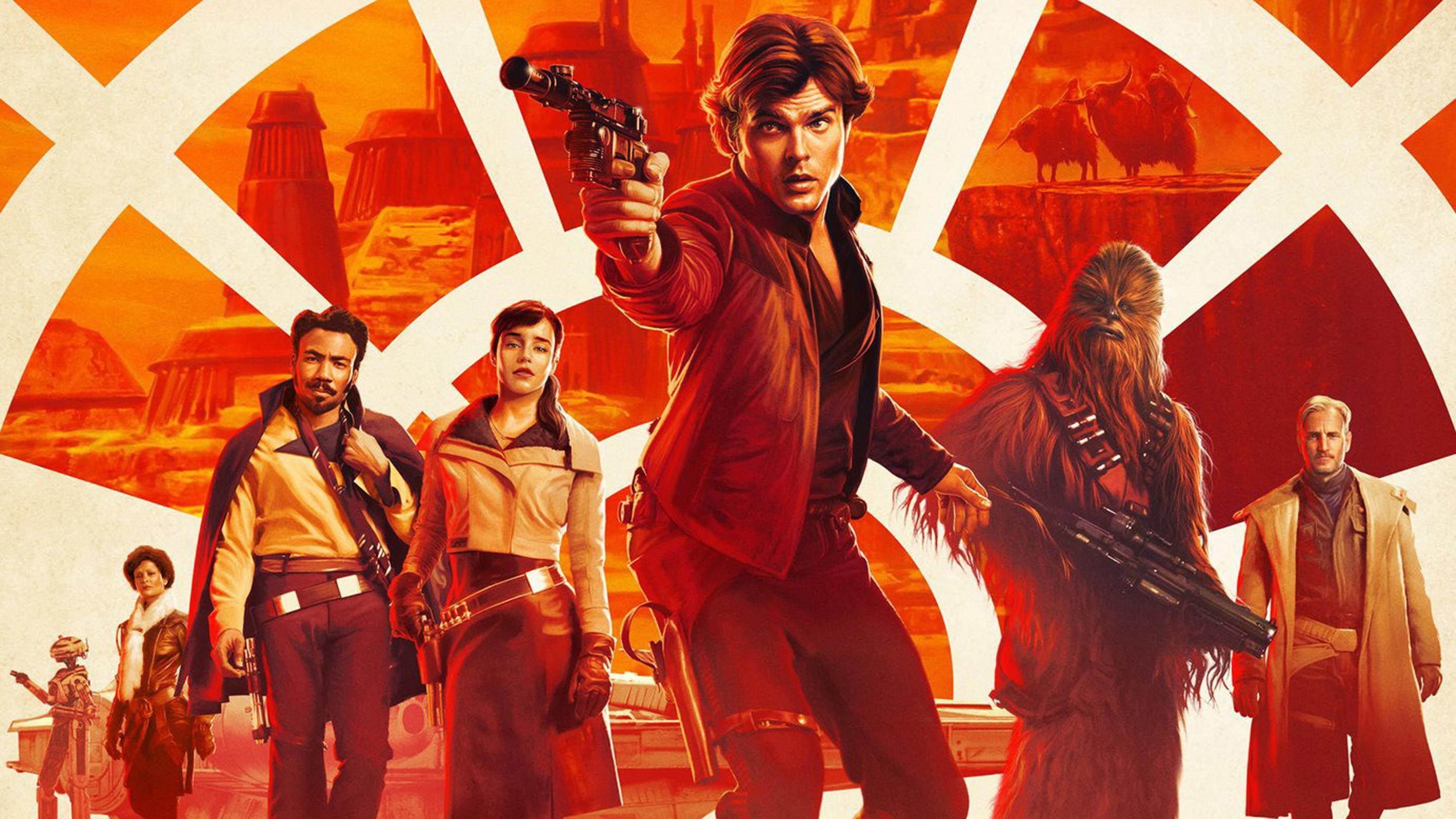 We've Got a Good Feeling About 'Solo: A Star Wars Story'
Written by Stephen Rebello

Published on

May 22, 2018
Smartasses have been gunning for Solo: A Star Wars Story for months. Not without reason, admittedly. First, the idea of any other actor trying to fill the shoes and match the swagger of the young Harrison Ford? That's a fool's errand, right there. The rumors that an acting coach was brought in to assist the performance of the newly crowned Han, Alden Ehrenreich, the jettisoning of directors Phil Lord and Chris Miller months into filming, the hiring of Ron Howard to finish the job? Call in the Stormtroopers, Star Wars fans—we may have another Rogue One on our hands.

But here's the thing. Watch without prejudice (that's asking a lot for Disney haters, nostalgia diehards and people who think they should be writing/directing/starring in these movies), and Solo: A Star Wars Story opens up the franchise, creates beautiful imagery and entertains more thoroughly than it has any right to. Why? Empire Strikes Back screenwriter Lawrence Kasdan and his son Jonathan Kasdan know how to construct a pulpy, good old-fashioned, fast-moving, zippy and rousing Star Wars movie, for one thing. Not an important, deeply meaningful, life-transforming one, mind you, but an entertaining one.

You want a creepy, sexy, purry-voiced, dangerous villain? There's Dryden Vos, played by the indispensable Paul Bettany with a dash of the playful, self-satisfied Claude Rains of Casablanca and Notorious. How about complicated romance, with a splash of the forbidden and impossible? This movie gives us at least two of those, one for Han involving Qi'ra—the movie's affectionate nod to Casablanca heroine Ilsa Lund, or Marion Ravenwood from Raiders of the Lost Ark—played by Emilia Clark with spunk, smoky allure and ambiguous hints of dark danger. Lando Calrissian (smoothly and suggestively acted by Donald Glover), too, has his intriguing, tricky relationship with a feminist, emotionally attuned droid L3-37 (voiced by the terrific Phoebe Waller-Bridge).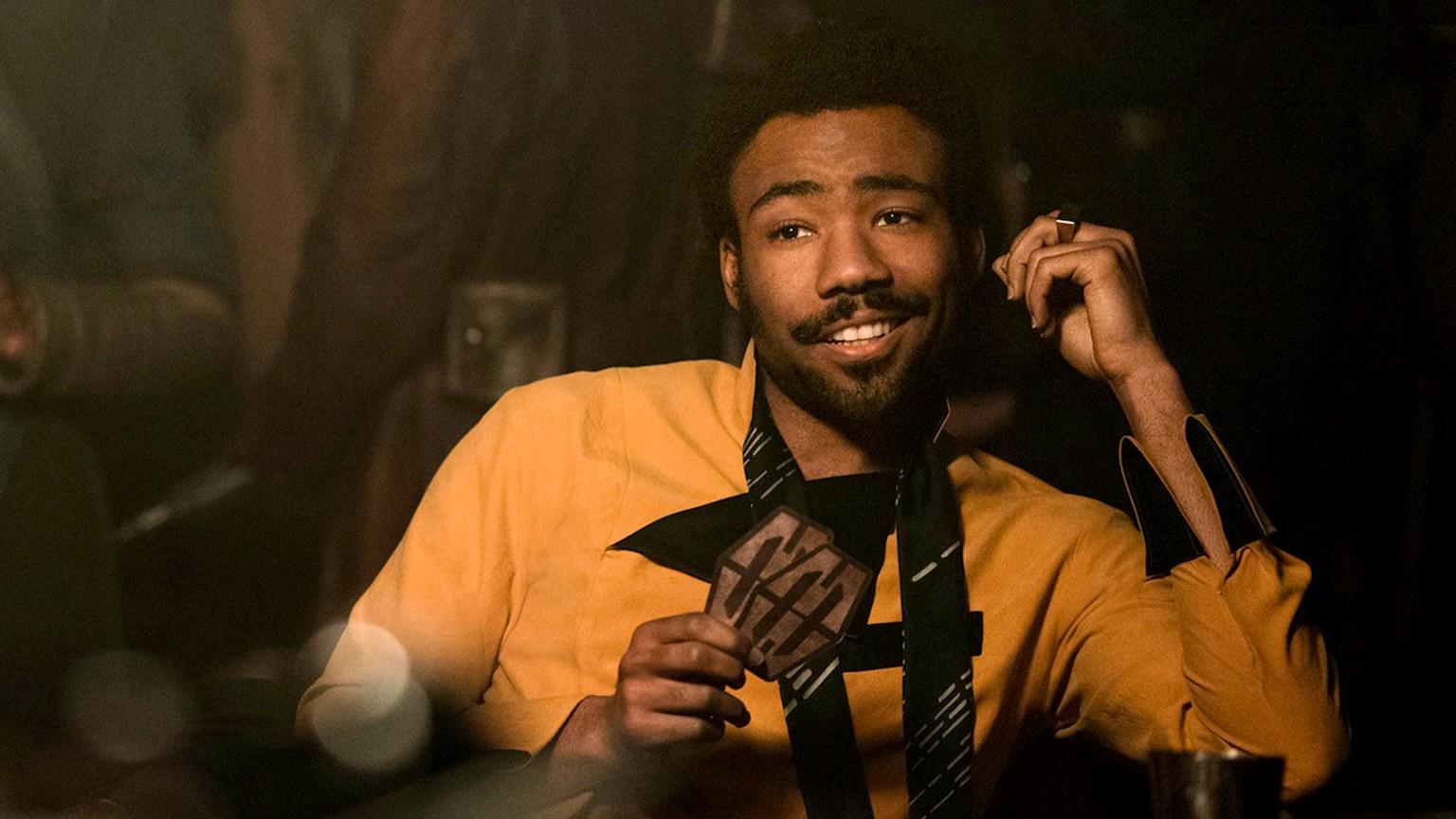 They add emotional weight and wit not only to the movie but also to the mythology of the whole franchise. Exploring and dramatizing how the younger Han and slimmer, livelier Chewbacca (Joonas Suotamo) first bonded, too, adds surprising freshness, depth and, yes, pathos to one of the series' most resonant relationships. New characters and relationships only add to the enjoyment. There's tough but tender mercenary, team captain and Han father figure Tobias Beckett (Woody Harrelson, fitting beautifully into the series) and his partner in crime and lover, Val (terrific work from Thandie Newton)—let alone a phantasmagorical menagerie of intergalactic creatures and bit players.

But the movie soars or crash-lands on the casting of the title role. Look, from a visual and aural standpoint, nobody's going to confuse Alden Ehrenreich with a young Harrison Ford clone or mere imitator. But this character and actor deserve better than that—and get it. Ehrenreich is a real actor who, with charm and cockiness, conjures up a bright-eyed, big-hearted, lovable Han, a street kid doing what he needs to do to survive. He's Han long before the cynicism and smugness set in.

Ron Howard, and everyone involved with Solo: A Star Wars Story, have gone and made Star Wars movies fun again.

Those who need Ehrenreich to reanimate the Harrison Ford they met way back when (because they want to be who they were way back when) are out of luck. For the rest of us, Ehrenreich is already very, very good, and probably going to get even better. All the fretting, second-guessing and internet snarkiness were understandable, but pointless. The guy delivers.

So does director Ron Howard, for whom, despite the unenviable odds stacked against him, this is a major score—the sharpest, most light-footed, zingiest work he's done in years. He, and everyone involved with Solo: A Star Wars Story, have gone and made Star Wars movies fun again. So sue them.

Solo: A Star Wars Story
Pros

Director Ron Howard and star Alden Ehrenreich deliver the fun back to the franchise

Cons

Change your life, it won't