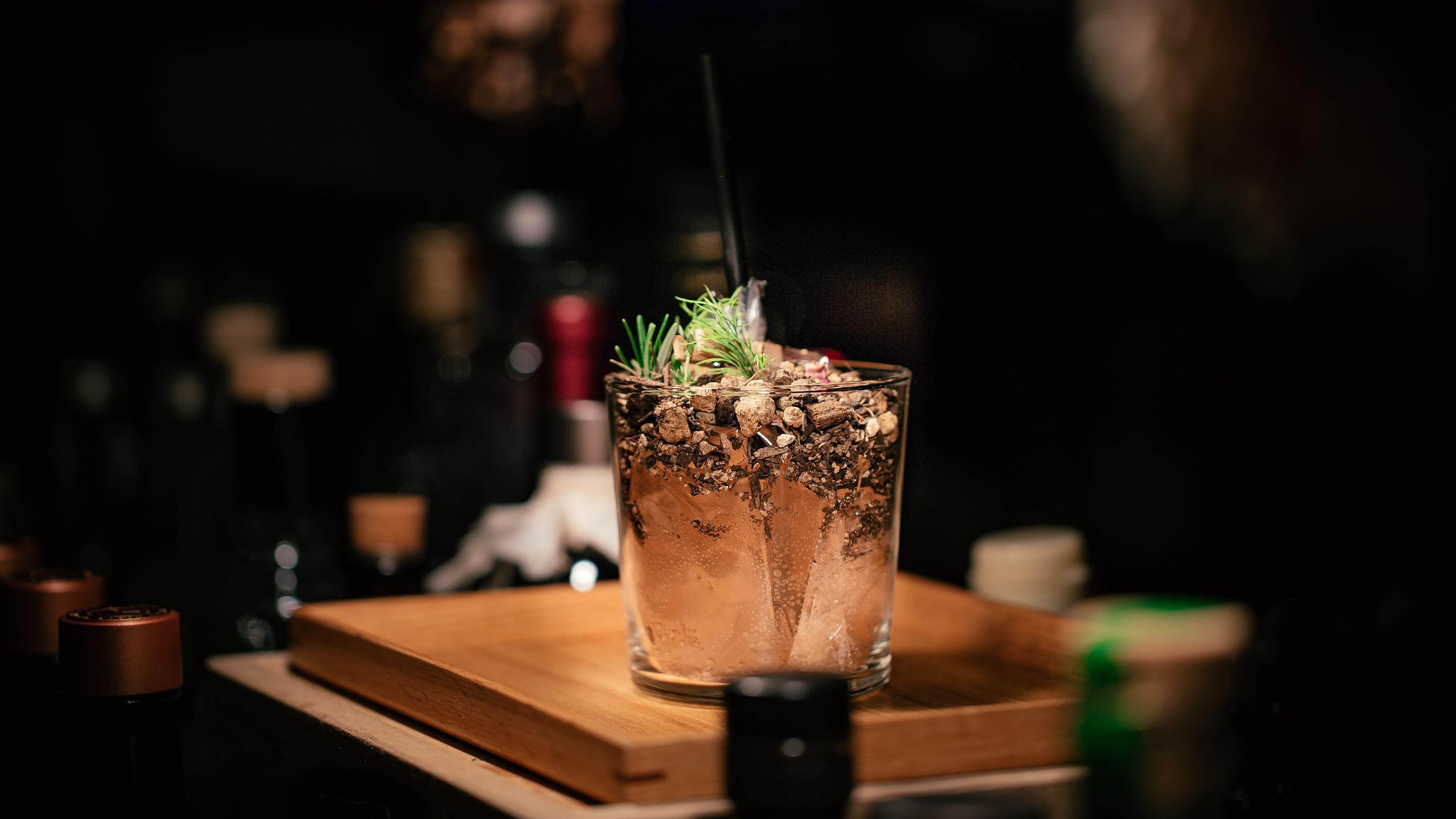 Something to Sip On: Malaysia's Rising Cocktail Scene
Written by Lily Heise

Published on

May 29, 2018
I just settled down on a plastic stool in front of a piping hot plate of char koay teow, the mouthwatering flat noodle dish that has helped George Town earn the title of "food capital of Malaysia." Located on the Penang Island, in the northwest of Malaysia and a mere hour flight from Kuala Lumpur (KL), the port city has been a crossroads of cultures for centuries, resulting in a delicious mélange of Malay, Chinese and Indian flavors.

Today, these characteristics are particularly showcased in the city's phenomenal street food and I am lucky enough to get an inside look at it all with Mark Ng of
Simple Enak
food tours. Chopsticks in hand, I dig into my sizzling noodles while prodding Mark on what is hot in the city's food scene. "The island is so rich in culinary traditions and local ingredients, I wish I could tell you that there was a boom in inventive cuisine," Mark sighs. "Instead, there is something much more exciting stirring on the cocktail front." And with that I slurp up the rest of my kway teow and follow Mark to the bar which ushered in this boozy deluge: Mish Mash.
After years working in hospitality in KL and abroad, in 2014 mixologist Ben Ng returned to his hometown to open up his own bar. Featuring warm yellow tones, intimate tables, a long bar and a vintage cigar booth, Mish Mash creates a friendly yet sophisticated atmosphere. Despite this laid back illusion, they take their craft very seriously—to the point of brewing their own ginger soda, making their own syrups and drying their own locally sourced fruit, flowers and other ingredients.
Mark suggests I get a Jungle Bird, the bar's rendition of Malaysia's signature cocktail, carefully prepared by that night's expert bartender, Amar. Made of dark rum, Campari and pineapple, Amar explained that the drink's sweet and bitter qualities reflect the Chinese principles of yin and yang. I ponder this as I sip on the delicious drink and extract more juice on the best cocktail bars from Mark and the bartender.
"There have been half a dozen or so new openings just in the last six months," Mark says. "But that doesn't mean they are all noteworthy." Amar nods in agreement and slips me the name of one of the only other bars in town he'd actually go himself, ones with true mixologists who, like the Mish Mash crew, are attempting to spark a cocktail scene true to the town's roots.

I make my way across town to the address he provides and peer into its dimly lit doorway. Placing my ear to the door reveals the rumblings of chatter and music, so I have to be in the right place. Mark warned me that many of these new bars had a speakeasy style, which some executed successfully whereas other efforts remained somewhat gimmicky. I eventually find the magic "handle" and the door swooshes open to 12 Senses.

Amar said to ask for Kenny, who was fortunately working that night. A "graduate" of the Mish Mash mixologist roster with years of bar experience in KL, Kenny now rules over his own cocktail kingdom here at 12 Senses, opened by former barista Mik Lim in October 2017. They design five special cocktails per month in addition to having a respectable list of classic cocktails, wine and even absinthe. Their drinks are meant to enliven the senses, accentuated by the bar's stylish Asian decor and gently wafting live music. Kenny sneaks out from behind the bar to take me on a tour of the yet to be unveiled rest of the bar's vast multi-story premises. In the coming months they are set to open a second floor lounge dedicated to cocktails, a rooftop terrace and roll out a menu of small plates. All of this sounds wonderful, but it begs the question: are the locals of this more traditional town ready for this cocktail revolution?

"George Town is more and more becoming the second KL," owner Mik Lim elaborates. "The big spenders are the young of Penang and their interest in craft cocktails is growing." This opinion is echoed a few streets over at Magazine 63, dating from early 2017, it was the first in George Town's wave of speakeasy bars. Once you figure out how to get into this former furniture center, you find a posh Chinese-style saloon with hanging Shanghai umbrellas, cozy seating and a live band or DJ.
Cocktail ingredients can be too serious. We wanted to break the barrier between consumer and bar.


"It can be a little challenging to get locals, who are more used to standard mixed drinks, to open up to more unconventional flavors," says Shidi Shaari, bartender and the bar's co-founder, as he whips up a custom cocktail for me. "So we've compromised with our Nv Er Hong jars, a traditional drink comprised of beer, sweet and sour, rum, vodka, gin, curaçao and tequila." Served in an attractive old-school Chinese pitcher and selling at least 40 per weeknight and triple that on weekends, the bar's solution of old-meets-new proves extremely popular and key to their success at reeling in the George Town's evening revelers. They also plan to expand in 2018 with an extended food and cocktail menu.
Next, my cocktail crusade takes me back to the historic center and to the city's newest bar, another recommendation from Mark and Amar, which only opened last December. With the well-suited name
Out of Nowhere
, you once again have to work at finding its secret entrance, located within a coffee shop. That's where the speakeasy vibe ends, the room is as sleek and modern as their cocktail list. "Cocktail ingredients can be too serious," says the bar's young, talented and enthusiastic mixologist Joel Poon. "We wanted to break the barrier between consumer and bar."
Poon applies his experience gained in Singapore and abroad to his quirky fusion libations inspired by the nostalgia of the British era, traditional Malay flavors and contemporary culture. The seven-cocktail menu includes original and fun creations like "Netflix and Chill," made with popcorn milk which they curdled for three days, or "Into the Bahulus," a eclectic version of the Jungle Bird with the added twist of homemade Bahulu cordial and sesame tincture.
If a tasty tour of this burgeoning cocktail scene has left you thirsty for more, you can also arrange a custom cocktail making class through Simply Enak. The class starts with a visit to a nutmeg plantation, where you'll prepare your own nutmeg syrup to then take back to a private "cocktail lab" where a bartender awaits to lead you in concocting your special George Town mix.