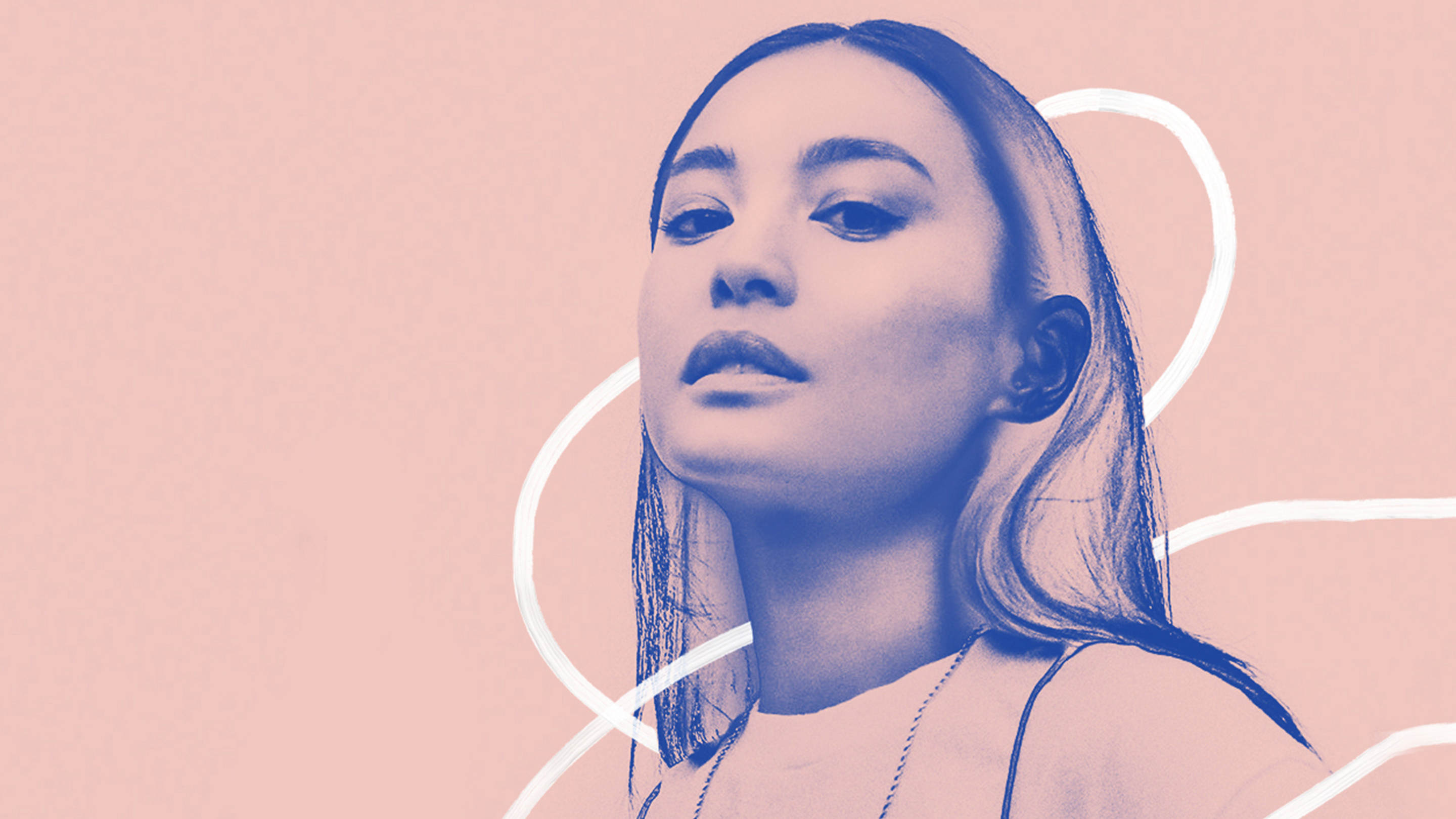 Sosupersam Is Dripping in Confidence
Written by Tasbeeh Herwees

Published on

June 22, 2018
Samantha Duenas kicked off her first-ever headlining tour at the Roxy Theatre in West Hollywood recently, and it felt like everyone she's ever known was there. The R&B artist known as Sosupersam—who is promoting her second EP, Priority, released last March—was born and raised in Los Angeles, so the show was something of symbolic moment to be performing at such an iconic venue. "My fucking pediatrician was there," she says, laughing.

Priority—
Sosupersam's follow-up to her debut album,
Garden
(2016)—is comprised of six tracks and meant to reintroduce her to her fans as a full-blown electronic R&B singer and producer. Prior to that, many of her fans only knew her as a DJ and co-founder of a local R&B party called 143 (the pager code for "I love you," a subtle nod to her '90s nostalgia) that she throws with her friends, DJs siik and Partytime.

"I've never had the intention of being like, 'I'm going to be some kind of pop star," she says, preparing for her next tour stop in the Canada's small town of Calgary. Sosupersam has had the kind of career that evinces a restless energy, and demonstrates the possession of a leap-before-you-look impulse. At the University of California, San Diego, she studied economics, but performed in a hip hop band on the side.
She's worked as a back-up dancer for former Disney stars like Miley Cyrus and Ashley Tisdale, but then got a job in fashion PR in 2010. She was DJing, meanwhile, but her parents weren't sold on music as her primary occupation. "They were like, 'yeah, that's great, dancing or [DJiing] or whatever, but that's what you're going to do on the weekends, and there's no way that that could be a sustainable, viable, respectable way of living,'" she remembers. "One of the reasons I quit dancing was that I couldn't pay any bills, and I just felt so much guilt."


Want More of Music's Women of Summer?
Her mom, she recalls, wanted her to be a legal secretary. She would send her job applications all the time. But Sosupersam had compulsions she couldn't deny. "I just keep scratching the itch. And I keep scratching the itch to the best of my ability," she says. "I've never had this overarching, big picture strategy." She moved to New York for a year and began DJing parties, and then began booking gigs in 2011—touring with the likes of Childish Gambino and opening for artists like Erykah Badu. If she suffered from any marginalization as a DJ on account of her gender, she doesn't acknowledge it. "I think I've gotten booked because I'm a girl, but I've gotten rebooked because I'm good," she says.

In 2013, she was back in Los Angeles, and began throwing 143 at local bars. What started out as a theme night soon outgrew its humble venues and was forced to relocate to bigger nightclubs, like LA's Echoplex — and soon, they started traveling around the world. But at some point, she began recording her own music, which is how Garden came to be, an EP composed of what she says are "a bunch of seedlings and saplings of different sounds." Priority represents a maturation of those sounds, a more cohesive project that embellishes her breathy vocals with slow, weighty beats. "Priority, to me, feels a little more assured in attitude. And a little bit more decisive," she says.