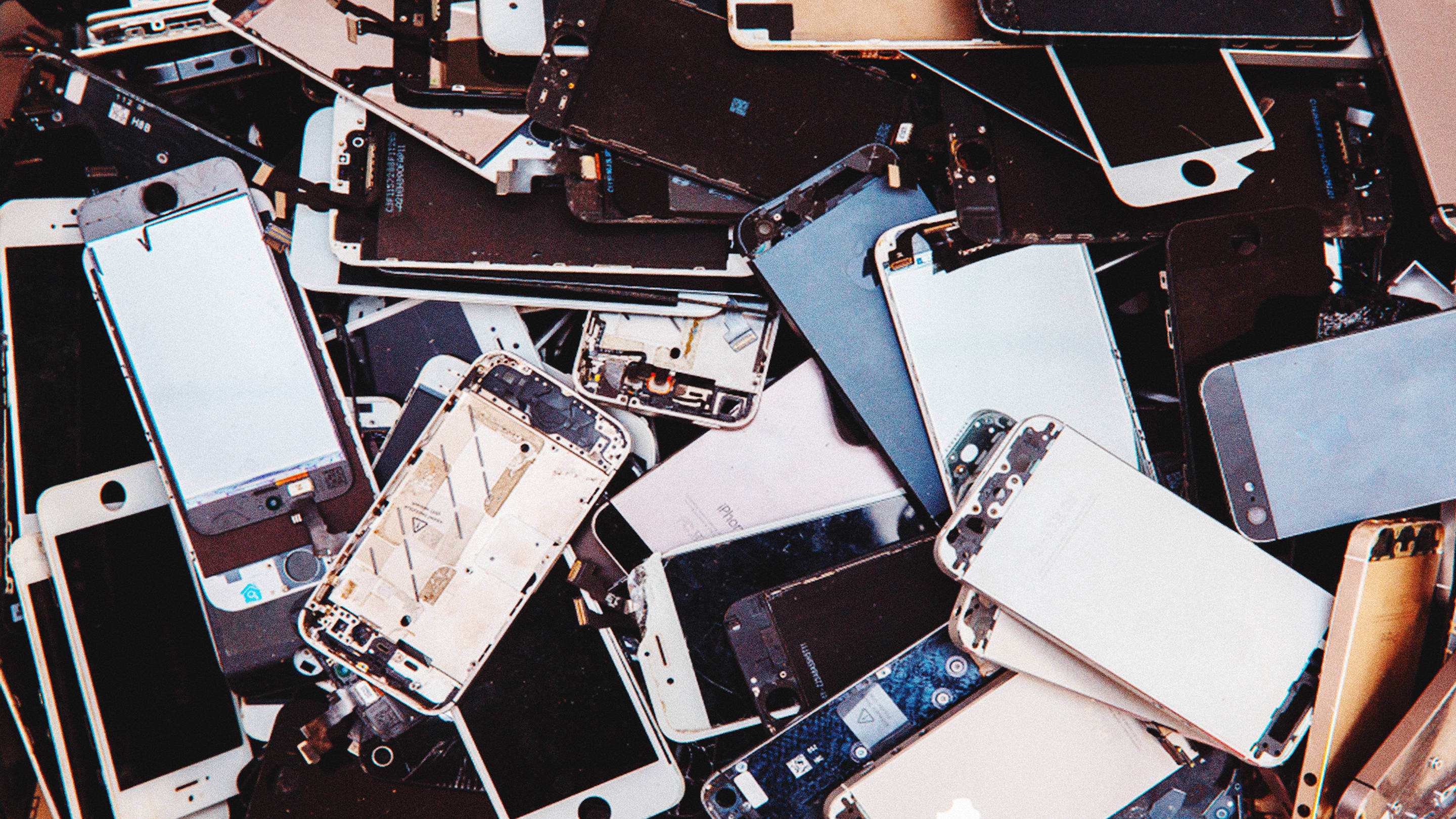 The End of the Influencer
Written by Sean Arenas

Published on

July 03, 2018
Apphia Castillo was bullied as a kid, so when she created her Instagram account @phiphibb six years ago, she seized the opportunity to present a confident, stylish alter ego: Phi. At just 19 years old, she's accumulated over 10,000 followers, but it wasn't until 2015 when she became a full-blown social media influencer. "My account started growing when I began changing my hair to different colors," Castillo says, with blue being her most popular color. Currently, her account has over 180,000 followers who admire Castillo for her makeup, hairstyle, fashion and fitness choices. In addition to sponsored posts, she has been able to leverage her popularity into a varied career as a model, actress, DJ and co-owner (alongside her grandmother) of the beauty brand B • Phi-Nom • XO. Plus, she's the director of marketing and public relations for eco-conscious fashion brand Oshen and streetwear label DIBS.

In 2014, influencer Lisa Linh started a fashion blog,
ByLisaLinh.com
, which she later rebranded as a travel and hospitality website. She rarely took vacation time, but at the age of 25, she caught the travel bug. "I promised myself I would spend as much time traveling before I became a 'real adult,'" Linh says. Although hesitant to join Instagram (she feared it'd disappear like Vine), she has spent the last five years building an audience with her account
@bylisalinh
. With nearly 100,000 followers, Linh has carved out a niche for herself by providing travel tips, stories and recommendations for where to stay and what to eat when globetrotting. "A lot of travel bloggers are purely focused on the destination, but I focus on hospitality because it's untapped in regard to influencers," she muses. Further utilizing her social media prowess, Linh also works as a digital marketing consultant.
Castillo and Linh are only two examples of social media influencers who have evolved beyond lucrative selfies and prepared themselves for life after Instagram. This isn't to say that influencer marketing is going away anytime soon. With Instagram boasting 1 billion active users per month, social media influencers (and social media in general) has revolutionized marketing by challenging the status quo and radically redefining the relationship between brand and consumer.
"An influencer is any person with a profile on a social platform that has organically amassed an audience by posting content and creating a narrative," says Mae Karwowski, CEO and founder of
Obviously
, a marketing agency that builds networks of influencers for brands. Unlike traditional celebrities, who are known for their offline careers, influencers directly engage with their audiences on social media on a variety of topics ranging from broad to niche: beauty, cooking, fitness, parenting, urban mountain biking and everything in between. They range wildly from those with millions of followers (macro-influencers) to a modest few thousand (micro-influencers).
"It used to be Michael Jordan wearing Air Jordans on TV," says Karwowski. "Now, you have millions of users on Instagram who have amassed their own audiences, and these influencers have the same weight to their individual followers as someone like Jordan. You don't need to be 'chosen' by anyone. You can just post cool things that catch on. It's very egalitarian." Fortunately, for Linh and Castillo, social media leveled the playing field, empowering them to become self-made successes.
Besides the number of followers, a sign of a successful influencer is loyal engagement; how frequently people react to posts over the long-term. This form of immediate communication has forced brands to take notice and to recognize the impact social media has on consumers. "At one time, all marketing was one-way communication. You put up a billboard and people would drive by it. You were essentially talking at people," Karwowski says. "Now, customers respond back in real time, and the conversations consumers are having with brands and about brands is almost more important than the content the brands are putting out."
Historically, a company's image was fashioned by their marketing team, but social media has made all consumers critics and, in the case of influencers, reputable authorities. Castillo can dramatically increase the popularity of a new fashion brand with a single photo while Linh can increase reservations at a restaurant with a glowing review. Much to the dismay of many larger, more established companies, brands no longer have complete control over their corporate image. However, for niche companies, influencers allow them to "cut through the noise," according to Karwowski. "There are a number of brands—like Glossier, for example—that came out of nowhere. They were able to challenge much larger brands by amassing a huge network of influencers. It's a great way for the small guy to challenge the entrenched player. Mainstream appeal has turned into niche appeal," Karwowski explains.

Detox Organics is one such example of a brand ditching traditional advertisements for influencer marketing. Launched by fitness expert Michael Morelli Jr. in December 2016, Detox Organics is a plant-based supplement and detoxing product. "There are tons of green supplements out on the market," says Rachael Kusch, Detox Organic's ambassador director in charge of influencer outreach (yes, that's a job), "but most of them are not ingestible without gagging. Morelli set out to not only make an awesome super food, but to make one that tasted good."

As a relatively new brand, Detox Organics is a "small guy"—for now. "Most companies are still using traditional media like commercials and advertisements in magazines, but we have found that the best way to promote is by sharing with other people. You get one influencer and you're reaching thousands," says Kusch. One such person who has helped spread the word is Castillo. "It's great that people pay Kim Kardashian a lot of money to promote their products, but in reality, I don't think a lot of people are following her for health advice versus someone like Apphia who is so concerned about her wellness. People are more likely to trust Apphia's recommendations."

According Castillo, her recommendations are always sincere, a decision which maintains a positive relationship with her followers. "I've created a space on Instagram that's very real," says Castillo. "I don't promote things I don't believe in—my followers know that." Castillo's social media savviness and earnest interactions with her audience makes her an ideal brand ambassador. "Back in the day, to create an ad, you had to hire a makeup artist, a studio, and a model just for photos. Nowadays, a brand can hire me to come up with my own concept with their product line, so they don't have to do anything except give me a budget." From there, Castillo handles and delegates everything herself from design to execution. Besides being cost effective, influencers know what their followers wants. "I create my own caption, which is essentially 'the ad,' and it's marketed towards my audience, knowing what they'll respond to."

For Detox Organics, influencer marketing has already paid off. "When we first started, our hashtag had a couple of posts every day. Now, there are hundreds every day. It took on a life of its own; influencers have been a huge part of that." It might seem specious to measure success with hashtags, but it's naive to deny the power of social media when it comes to brand recognition. Influencers, at the very least, increase awareness; at the very best, they can put a brand on the map.

However, for ambitious influencers like Castillo and Linh, sponsored posts are not the end goal. "We can make money for other brands—which is great—but having your own business" is the real objective, says Castillo.

Linh eventually decided to go all in once her branded deals equaled what she was making at her day job—it was not an easy transition. "The first year was very difficult. I hit rock bottom. I didn't have a backup plan," says Linh. In the early stages, Linh would blind email brands to see if they were interested in her services such as additional website imagery or a social media consultation. "I was pulling loans just to survive. My corporate job was supplementing the blog, and with that dropped, it was a killer," Linh says. "It taught me a lot about pulling up my big girls pants and realizing that I either deal with this or go back to corporate life." Now, brands reach out to her. "After a year and half, I was able to get a consistent flow of deals and figure out what works best for me."

Even with steady clients, a brand ambassadorship is only the beginning. "Instagram is a stepping stone, not the final step in my career," says Linh. Like Castillo, Linh has leveraged her social media expertise and audience into a career, in her case, as a digital marketing consultant for companies like Supra Footwear.

"When working with influencers, it's not a team, but a person. People look at influencers as brands themselves," says Phoenix Ha, marketing analyst for Supra. Ha orchestrates the company's global campaigns and builds the brand's social media strategies (including managing partnerships with influencers like Linh).

Given her experience building Supra's nearly 700,000 followers on Instagram (@suprafootwear), Ha advises influencers to plan for the future. "Platforms are going to die. Be very careful and prepare yourself. Starting your own company without partnerships with a brand is very risky. Unless you have an established audience, it's hard to break through," Ha warns. "Look to social media management as an actual career. You have the skillset, you have a following, you can still do your own thing on the side but take what you have and help someone else. You have to drop your ego and look for the betterment of the brand rather than yourself."

Linh shares a similar sentiment. "A lot of people are just Instagrammers, but at the end of the day, it's an app we have no control over and we do not own," says Linh, who refuses to rest on her laurels. "I want to turn my blog into a travel magazine and work with the hospitality industry more personably, curating their marketing strategies. That would be my next goal. You can do whatever you want as long as you put in the work."

Castillo also has a vision of her life after Instagram. "I've already planned an 'out.' I will probably continue to focus on marketing and my own product line. My Instagram account isn't on hold, but I don't post as often as many of my friends do because I don't do Instagram full time anymore," Castillo says. "Influencers never planned for this to happen—we're fortunate it did—but definitely have a plan. It could end tomorrow."

For a nascent influencer whose popularity increases daily with every follower, Ha poses a question: "You have a following now, but what are you going to do with it?"