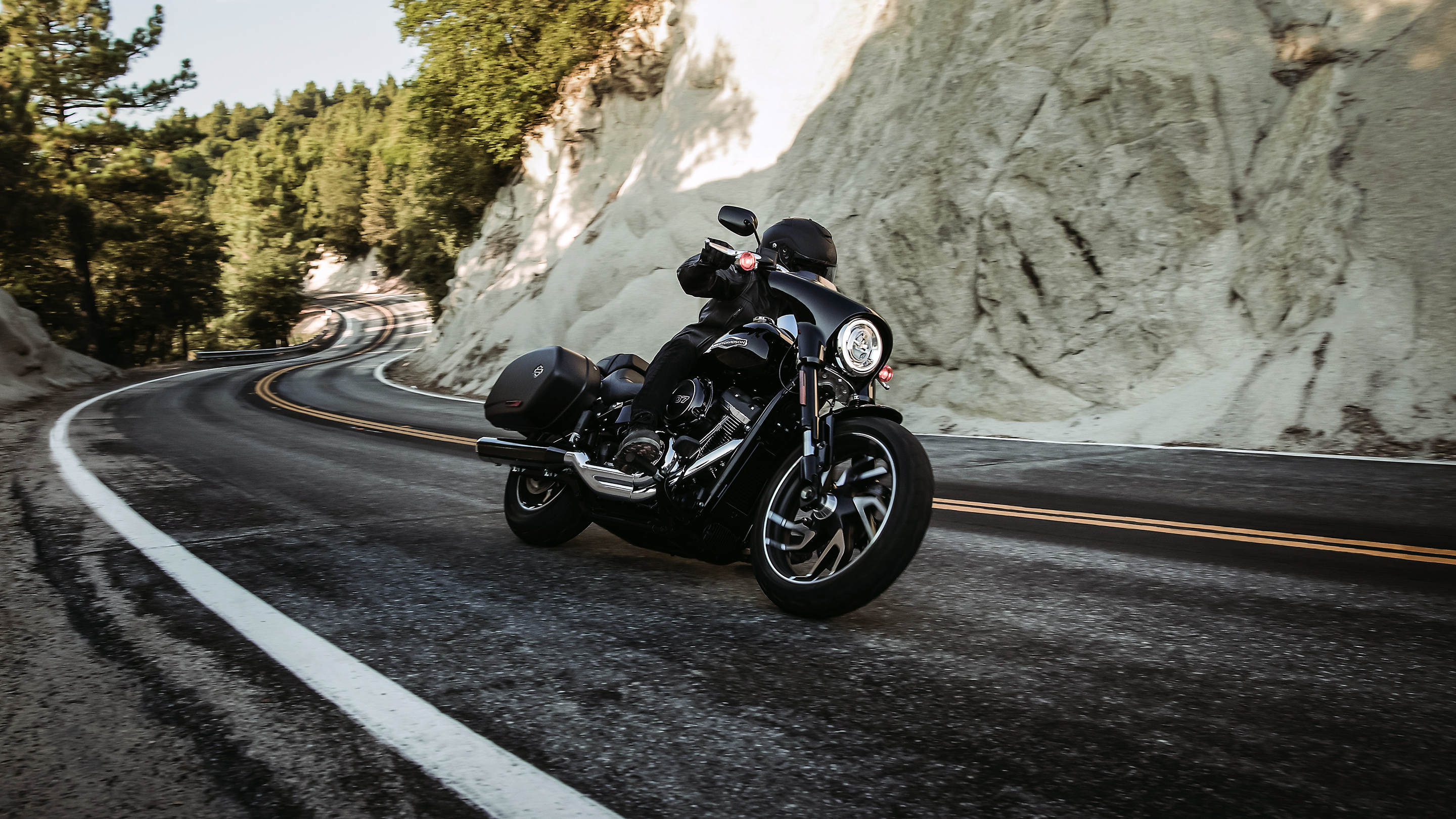 The Future of Motorcycles
Written by John Scott Lewinski

Published on

June 26, 2018
His iron horse gleams with chrome and shakes the earth with its booming exhaust notes. Clad in heavy boots, beat-up jeans, a black T-shirt from some heritage rock concert and a leather vest, he defies fate by forgoing a helmet—letting his long hair and knotted beard rip through the wind as freely as his spirit

He's the iconic two-wheeled outlaw, the rebel biker and the Easy Rider. His accoutrements might change from Marlon Brando, Peter Fonda and Elvis Presley to Steven Tyler, Vanilla Ice and Purple Rain's Prince, but the biker is as immediately identifiable and undeniably American as the coon-skin capped pioneer or the gun-toting cowboy. He's also becoming just as lost to time—and his motorcycle could be in danger of joining all of them as a museum piece.
With sales declining and their most loyal customers aging out of the market, the American motorcycle industry is downshifting. As perhaps the most risk-aversive generation in American history arrives at buying age, an industry selling a product that is deliberately primitive by its very nature struggles to attract would-be customers more obsessed with technology and creature comforts. It all leaves companies that build and sell bikes in the U.S. facing difficult and immediate decisions.
Harley-Davidson, the biggest and most successful U.S. motorcycle company, stands front and center as the poster child for the biker builder blues. No operation is more married to that iconic American biker than this mover of Milwaukee metal, and no entity in the industry is more threatened by that tough guy's retirement.

Sales at Harley-Davidson declined each of the last three years, with buys falling 12 percent in the first quarter of 2018. The share price of Harley's stock fell just south of 20 percent so far this year. The ongoing struggles led to restructuring across multiple departments and the closure of a factory in Missouri with the total loss of about 400 jobs. And the American brand recently announced that—thanks to growing tension over taxes between Trump and the Europe Union—they will be moving a portion of production out of the United States to avoid a 25 percent tariff raise on motorcycles. Even with the quick pivot, Harley is said to potentially lose another $100 million following Europe's new tariffs. In its official regulatory filing this week, the company said they are "increasing international production to alleviate the EU tariff burden is not the company's preference, but represents the only sustainable option."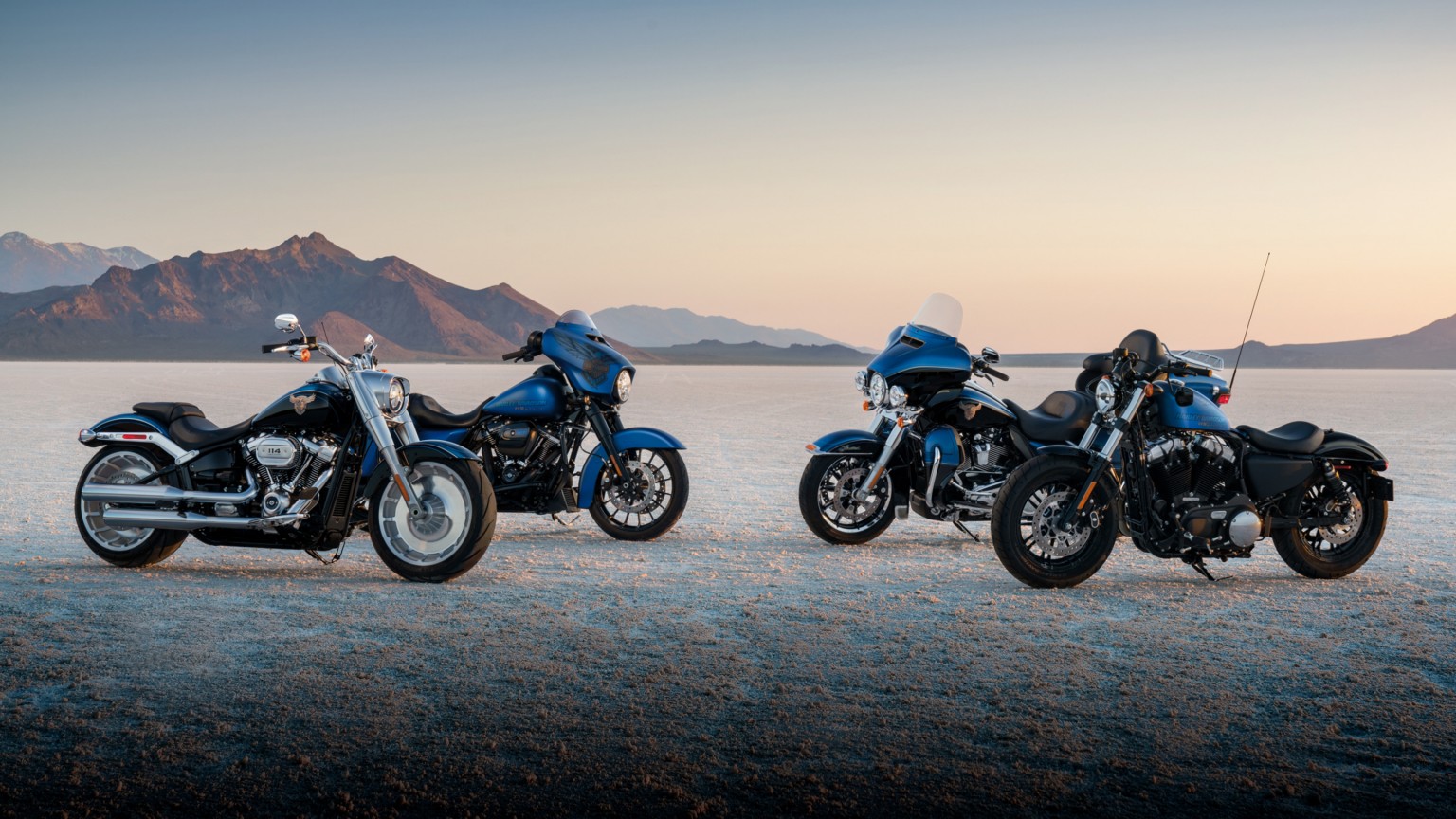 You can't say this is a case of an old guard corporation not seeing change coming. The minds beyond the brand knew their bikes were stalled on the train tracks with a big light steaming down the tunnel for years. They've tried multiple strategies to jump start their engines and get out of the way. For example, Harley celebrated its 110th anniversary in 2013 with a worldwide celebration featuring a major rally in a different country each month—culminating with 900+ bikes surrounding the Vatican for a blessing by Pope Francis.

Even while that party was underway, the Harly promotion team tried to use all the fuss to introduce motorcycles with fresher styling to younger riders, women, ethnic minorities, Europeans and Latin American markets. Heather Malenshek, vice president of marketing, acknowledges the obvious troubles and says the response includes renewed understanding of their evolving customer base. "We continue to face a challenging market, but the domestic motorcycle market will not grow unless we work to make it happen," Malenshek says. "It requires that we think differently and invest in the vitality of the sport long-term. We've sharpened our customer-led approach to include a deeper understanding of consumer life stages, cultural shifts and where people are in their riding journey."

They've had some success as sales overseas ticked up 8 percent during that same first quarter of 2018, but the badly slumping sales environment remains such a drag that Harley-Davidson continues to downsize. Their 115th anniversary this year will be a much more modest affair. "Harley-Davidson motorcycles are so much more than entertainment machines," Malenshek insists. "Our motorcycles are 'freedom machines.' The yearning for freedom crosses borders, cultures and generations. It is a deep human value, and it reflects our core values." Still, cultural trends indicate that "freedom" is the last thing the young buyer with any disposable income wants these days—if they have any disposable income in the first place.

Regardless of whether the biker straddles a Japanese crotch rocket, hangs his arms off the gorilla bars of his Indian or flies down the Autobahn on a BMW, there is an inherent risk associated with motorcycles. For decades, that was part of a two-wheeler's sexiness. The act of riding appealed to so many because it was not entirely safe, constrained or traditional. So, it's bad news for the industry when stats say Millennials are the most risk-conscious generation in American history.
Whether the test is employment, saving money or taking physical risks, the numbers say the majority of current 18-to-35-year-olds in the States avoid taking chances. Consider their investment habits. According to
a study
from the Brookings Institute, 52 percent of millennials keep their money in cash, and almost three quarters have less than $1,000 in savings. The experts blame a generational mistrust of corporations and a fear of the financial industry as much as an unwillingness to take long term chances.
Rather than lapse into the lazy assumption that "kids these days" are just lazy and feckless, consider the environment that greeted them at adulthood: The average college degree earner of the last 10 years has more student loans than any previous graduate, with more than 70 percent of all young people attending college leaving school in debt. When you consider the employment market didn't exactly pave the road for them either, it looks like this generation doesn't have much money to spend on fresh transportation of any variety. The mechanical nature of bikes also turns off the average millennial mind. It's not just a case of "…You can't check Instagram while riding a motorcycle." A culture transitioning to more disposable technology over reparable mechanics means millennials aren't enamored with riding or driving.

How can you not see the parallels between the rise of technology and the detachment from doing things that are as real, visceral and potentially dangerous as riding a motorcycle?

Author and journalist Basem Wasef specializes in everything motorcycles. He sees the uprising of technology and the decline of motorcycles undeniably linked. "It's almost too easy to trace the decline of the motorcycle in America to the umbilical attachment to cell phones and screens," Wasef says. "How can you not see the parallels between the rise of technology and the detachment from doing things that are as real, visceral and potentially dangerous as riding a motorcycle?" A 2016
study
by the Transportation Research Institute at the University of Michigan found that licensing for young drivers decreased from 91.8 percent in 1983 to 76.7 percent in the 16-year-old to 44-year-old demographic. Their data indicates only 60 percent of 18-year-olds had a drivers' license in 2014, compared to 80 percent in 1983.
This is also an era where essential devices are often replaced and not fixed. When a cell phone dies, millennials upgrade—so the concept of tinkering or "mechanical repair" (once a prime draw of bike ownership) loses its appeal. The Independent, a London publication, reported
a study
in April that found about half of adults in the UK aged 36 and older could confidently change a tire, while only 27 percent of 18-23-year-olds could handle the same task. A bit more than 1/3 of millennials admitted they didn't know to open their car's hood, while only half know how to check the oil. So, it's a reach to think they'll yearn to change the plugs on an old cafe racer.
But biker dudes don't cry, and neither should the companies building their bikes. Motorcycle manufacturers like Harley-Davidson must change gears on the fly if they're going to survive this period of transition. While executives and shareholders would obviously disagree, Jason Fogelson thinks downsizing and diversifying might be a positive for manufacturers. "I think that a bit of shrinking might be good for H-D—focusing on core company strengths and on quality over quantity Competition almost always leads to improvement," the veteran motorcyclist writer says.

"Harley has to find a way to retain and please their loyal fan base, while appealing to a whole new generation. Getting younger riders to buy into the H-D mystique has so far eluded the company, and may never happen." One way to modernize bikes and their image might be to follow the automotive crawl to electricity. Harley-Davidson plans to market the long-teased Livewire electric motorcycle within the next 18 months to match similar offerings from other smaller manufacturers like Zero and Johammer. While they might attract younger riders with their improved technology and environmental appeal, electrics can turn the purists away.

"Electric motorcycles have been a tough sell to die hard enthusiasts, but there's something to be said for the purity of the riding experience," Wasef explains. "The powerful torque, smooth acceleration and relative silence that enables you to savor the experience of moving through space in an entirely different way. I don't know if EVs can save the day, but they can certainly redefine the classical definition of what most people consider a motorcycle to be."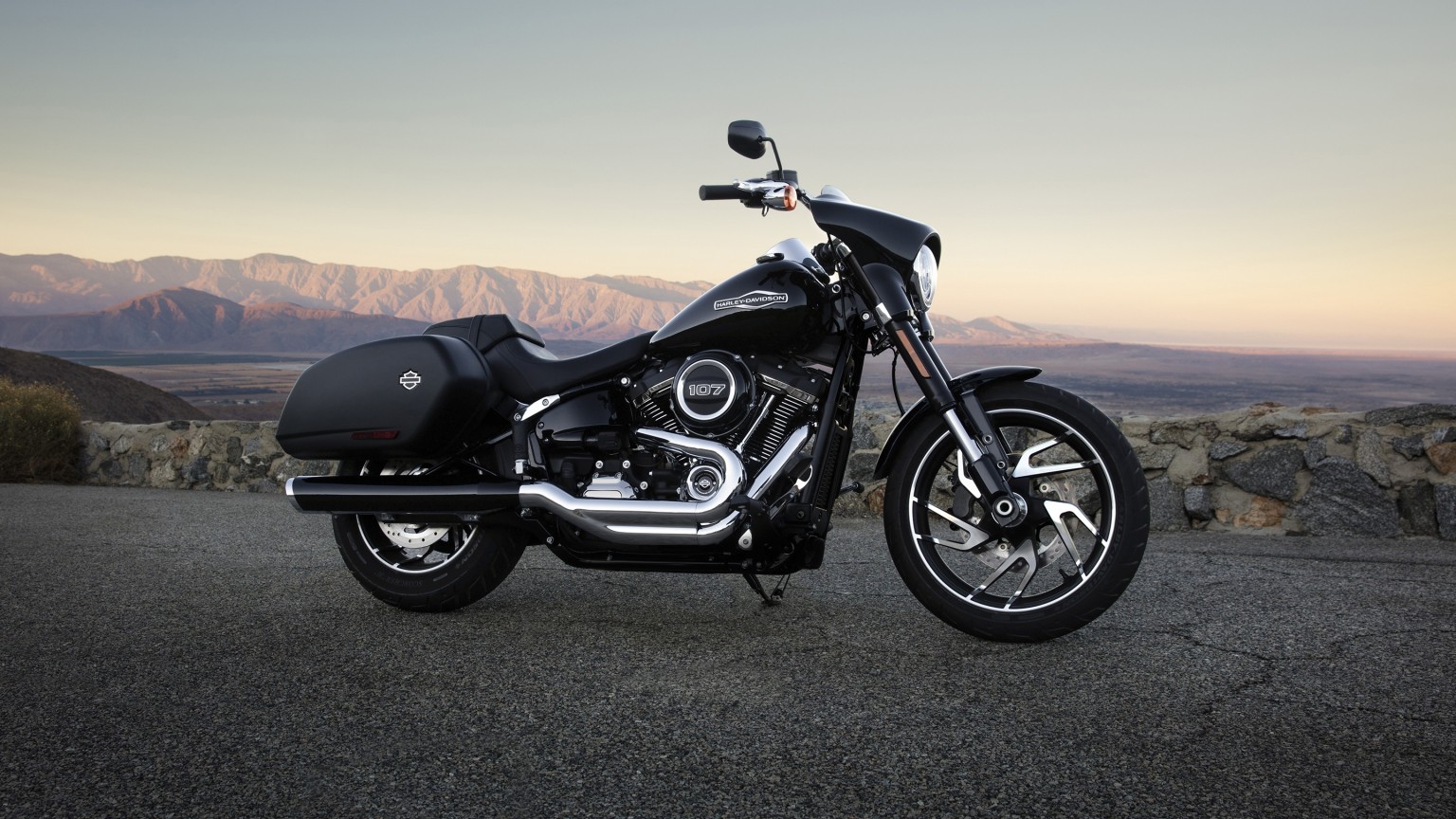 Fogelson agrees, but he thinks electric motorcycles are far removed from their gasoline cousins. "The electric bike has the potential to be a more acceptable form of transportation, especially for commuters. The technology isamazing, and the riding experience can be, too. Once economies of scale kick in and battery prices drop to reasonable levels, electric bikes will proliferate. But, gasoline-powered bikes offer a completely different experience, and will continue to appeal to outliers." In an on-demand era when young consumers want personalization in everything from their food to their news, motorcycle manufacturers are looking to attract new buyers by diversifying their product lines—essentially building fewer motorcycles in more varieties or cooking up "small batch bikes."
Yamaha Motorcycle Product Line Manager Derek Brooks believes his company's survival is based on the concept of offering a wide variety of machines for any possible shopper. "When evaluating sales performance over the past twelve months, Yamaha's motorcycle sales volume in North America is slightly down versus the previous year," Brooks says. "It's hard to say it's impossible to avoid dips in the market. At Yamaha, we have the great asset of building numerous models for every type of rider throughout their life.This diversity has certainly allowed us to minimize the impact of market fluctuations."

Meanwhile, Malenshek reports Harley-Davidson is planning to attract 2 million new riders in the years to come by offering more niche-centric builds."Those two million new riders will include people from all walks of life and generations, and we've said we'll deliver 100 high-impact motorcycles over the next 10 years thatappeal to a wide variety of riders."

No matter how today's motorbike makers plan to recover from this 21st Century sales dip, Wasef thinks falling out of fashion might be exactly what the mechanic ordered. "If anything, the marginalization of motorcycling just might be the force that brings it back. Sometimes, when a thing gets too accessible, it loses its inherent sense of cool.Make it uncommon and challenging, maybe a bit mysterious, and it just might attract a new group of enthusiasts."