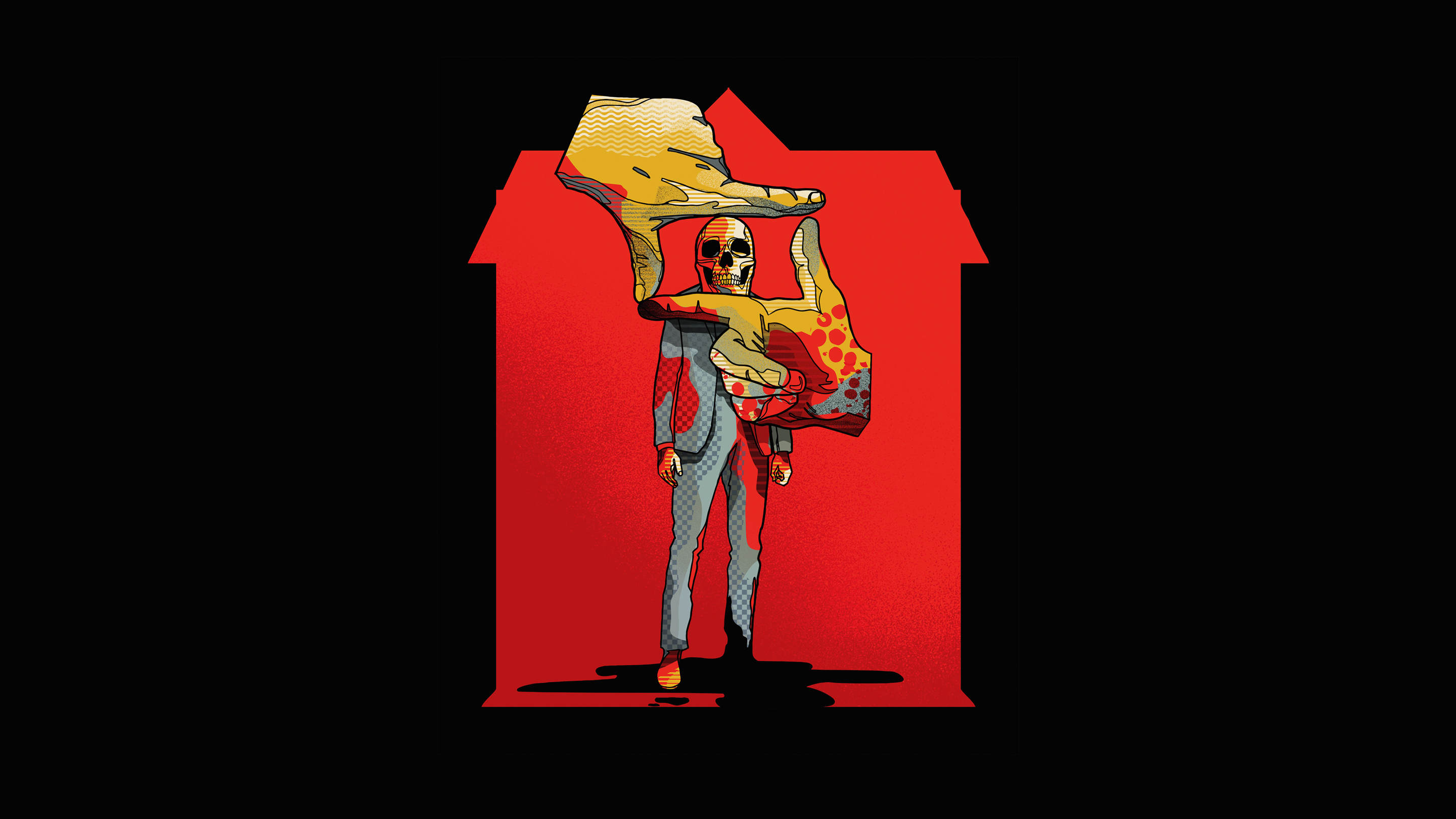 The Horror Mastermind Behind 'First Purge' Won't Let 'Get Out' Change Him
Written by Steve Palopoli

Published on

June 27, 2018
Get Out may have garnered more critical acclaim, Paranormal Activity may have raked in more dollars and Split may have ginned up more buzz for its jaw-dropping twist, but the heart and soul of Blumhouse Productions is arguably the series that began with 2013's The Purge.

That may be because Blumhouse founder Jason Blum sees The Purge the same way he sees himself—as an underdog with something to prove and even more to say. "People don't see it in the United States," says Blum of the barbed thread of social commentary that runs through the Purge saga. "In France, The Purge was called American Nightmare. In Europe, people understand because they're not insane about guns. They understand how crazy our gun laws are, and they totally understand The Purge as a cautionary tale."

Keep in mind, he's referring to a series that has made almost $216 million in the U.S. over three films with a combined budget of $22 million. But it's not just about the money. As they've gotten better with each sequel, the Purge films have shown that Blum's devotion to darkly allegorical stories told by unknown talents can actually work out for everyone involved—especially the moviegoing public.

Written and directed by James DeMonaco, the first Purge movie had a killer hook—a totalitarian regime called the New Founding Fathers of America has declared an annual tradition during which all crime is legal (except for the murder of a politician, of course) for 12 hours—but devolved in the second half into home-invasion cliché. Over the course of two sequels, however, DeMonaco dug deeper into the festering class tensions probed in the first film and delivered the kind of politically freighted action-horror mini-masterpieces that no one has pulled off since John Carpenter in his prime.

The last thing I'm looking for is the next Get Out.

A prequel, The First Purge, arrives on July 4. Written by DeMonaco, this installment is directed by up-and-comer Gerard McMurray, the African-American filmmaker whose Burning Sands touched off controversy for its portrayal of hazing at black fraternities. The new film, set on the night of the very first Purge, follows a group of African-American characters as they discover the deadly (well, more deadly) conspiracy at the center of the New Founding Fathers' social experiment.

"In the last movie, James somehow foresaw Trump getting elected, which was pretty incredible," says Blum. "But with the next movie, we move from kind of a class war to a race war."

Blum has gravitated toward unique cinematic visions ever since he secured financing for 1995's Kicking and Screaming (the winsome post-college comedy, not the Will Ferrell vehicle). He launched Blumhouse in 2000 and, nine years later, homed in on horror with his first big success, Oren Peli's micro-budget shocker Paranormal Activity.

"I was very lucky that Paranormal happened when it did," says Blum. "I was doing different things in the movie business, and I couldn't find my niche. I spent 15 years, half in studio production and half in independent. I loved independent production, but I hated independent distribution. Paranormal Activity was a totally independently produced movie released by a very traditional big studio."

That became Blum's model, and the roster of auteurs he has backed over the past decade is a testament to his eye for singular filmmaking talent. Case in point: His ability to understand what's important about their work is the reason Get Out was successfully marketed as piercing social commentary rather than B-grade horror.

"I really do bet on people," says Blum. "What I like is going to an undervalued talent and trying to edge them into more commercial territory." Lest anyone cry "sellout," consider the fiery national discussion sparked by Get Out. When Jordan Peele accepted the Oscar for best original screenplay earlier this year, it seemed to mark the fulfillment of Blum's dream for his horror hit factory. And with an upcoming slate of films that includes Glass, the Unbreakable threequel from M. Night Shyamalan; an offbeat sequel to Halloween; Spike Lee's BlacKkKlansman; and Todd McFarlane's Spawn, Blumhouse has some true "event" movies on the way. But Blum says that while the company will continue to evolve, it won't abandon its core mission.

"Everyone asks, 'Now that you've made Get Out, are you going to go make Oscar movies?' The answer is definitely not. I really like feeling like an outsider, an underdog," he says. "The last thing I'm looking for is the next Get Out."