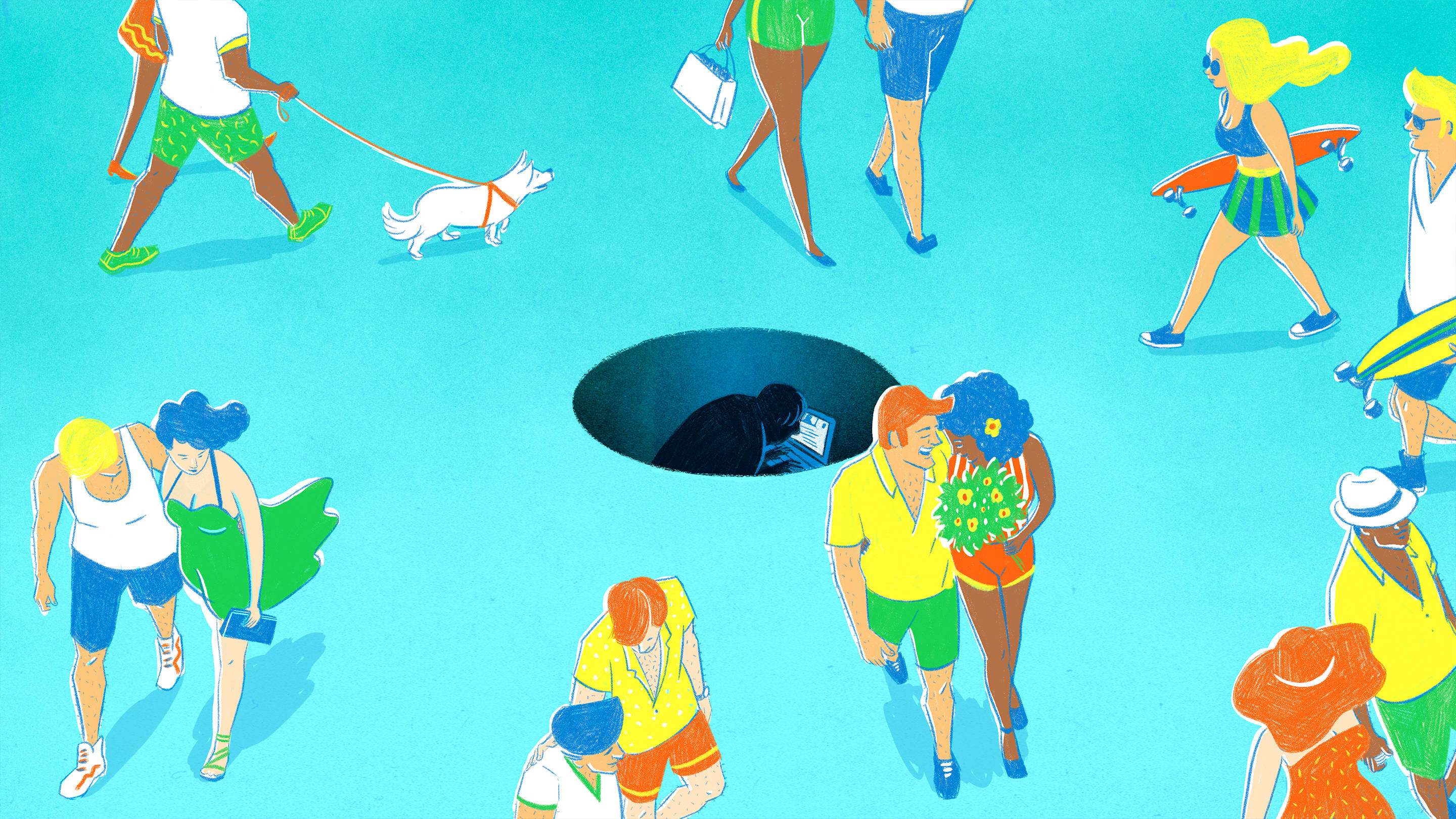 The Infernal Inner Lives of Incels
Written by Zachary Schwartz
Illustration by Tara Jacoby

Published on

September 27, 2018
They are the men who never get laid. Not ghosted, not turned down for a date, not broken up with—no, men who have matured into adulthood with few to none of the formative experiences that make life worth it. No first kiss, no prom date, no sex, no high school sweetheart, no college lover, nothing except endless rejection.

The public knows them as "incels," a portmanteau of involuntary celibate. They have made camp on 4chan, Reddit, and forums such as incels.me, and are most famous for their acts of terror: the 2014 Isla Vista killings, when 22-year-old virgin Eliot Rodger killed six innocents on a "Day of Retribution," or the 2018 Toronto van attack, when 25-year-old Alek Minassian killed ten pedestrians, shortly after posting on Facebook "The Incel Rebellion has already begun! All hail the Supreme Gentleman Eliot Rodger!"

Rodger and Minassian were radical incel extremists, but the majority of incels are nonviolent folk that we know simply by the name "losers." They can be men or women—in fact, the individual who first coined the term "incel" was a female Canadian college student. She created a website called "Alana's Involuntary Celibacy Project," designed to "create an inclusive community for [those] who were sexually deprived due to social awkwardness, marginalization or mental illness."

Many of us know an incel. They are our friends, brothers, sisters, coworkers. As I write this story in a coffee shop for gamers in Cleveland, I spy a few across from me. They are strange, misshapen men, who twiddle with their skeleton-key necklaces and ill-fitted shirts, whose excited chatter falls to a hush whenever a girl strides by. And I used to be one of them.

The world isn't fair, sex isn't distributed evenly. There will be guys who always get more girls—and girls who always get more guys—not necessarily because they're better people..

Inside the philosophy of the most famous Asian pick-up artist in the world.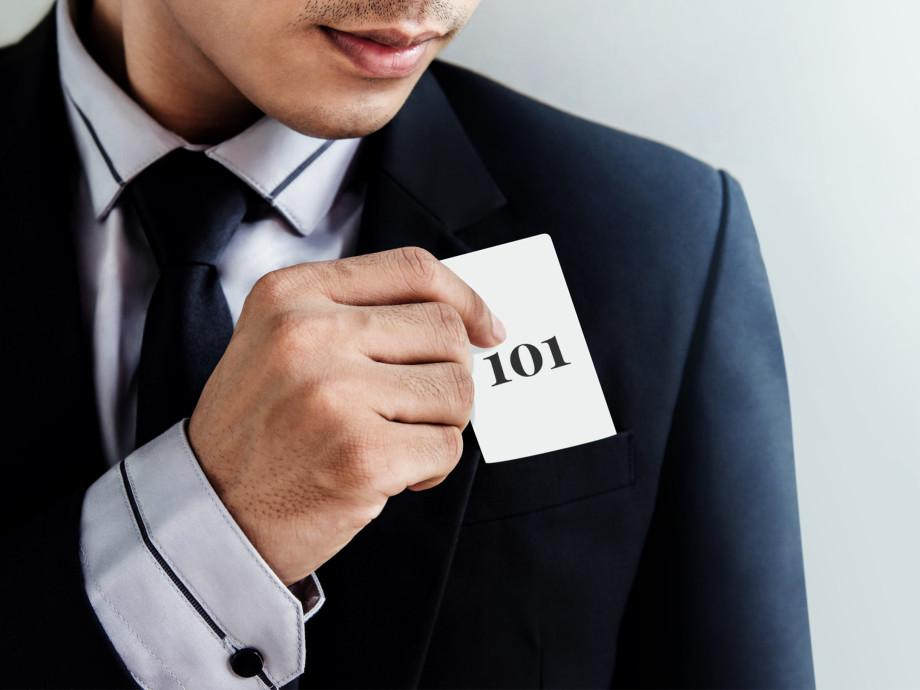 For my whole adolescence, I identified as an incel. All my friends were skateboarders who lost their virginities well before high school. I now realize that was unusually early to have such experiences—I remember sitting in an eighth-grade classroom as my best friend described the anal sex he had the night before—but among my peers, I was teased for my failures with women. I tried to talk to my crushes, but every one told me I was weird, just a friend, or liked one of my friends better.

In response, I sought comfort in the then-formative manosphere. I read posts online about how the world was divided into "chads," naturally attractive and dominant men, and incels like me. Incels identified certain characteristics as the sole attractors for women: height, build, race (many incels proclaim "just be white" as their holy grail), even the shape of one's jawline or chin. Looking back, it was a combination of factors that confined me to inceldom. I was a shy kid with low self-esteem who gave sideways hugs and apologized too much. I was also an Asian-American growing up in Ohio, which surely affected the way some people viewed me. Whatever the cause, I came to believe that something must be deeply wrong with me.

I wasn't the one to save myself. One day my senior year, a popular girl from my school—someone who even my friends had unrequitedly fantasized over—dropped her backpack next to my locker. She stuck her hand out and introduced herself. She told me I looked like a famous half-Asian-looking actor. She was my first kiss. Variations of her have appeared in my life ever since. There was my first love from college, who forgave my inexperience and taught me what it meant to love—and lose—deeply. There was the girl from Los Angeles, who emailed me after reading an article I wrote about my breakup, and spent a week with me as her 40-year-old sugar daddy boyfriend blew up her phone.

With each girl, my bitterness dissolved. I no longer need someone to come into my life and "save me." I am confident and happy. But rather than feeling relieved, I have a strange sense of survivor's guilt. I grew into some of the characteristics incels dream about: height, broad shoulders, with a good jawline and attractive face. But if I didn't…what would have happened? Who would I have become?

The paths of all incels eventually diverge. Those who can't escape its gravity are sucked into the vortex and sent to different parts of the manosphere. There are blue-pilled incels, who spinelessly pander to women, and then are frustrated, possibly vengeful, when a girl doesn't like them for being a "nice guy." There are the red-pilled incels, who recognize the inefficacy of pure niceness, and respond by striving to become more "alpha," learning pick-up techniques, "looksmaxing" (increasing their attractiveness), and so forth. There are MGTOW, or "men going their own way," who claim that heterosexual relationships don't pass a pro-con list, and have resolved to live their lives without women.

For incels, it's not a singular attribute being rejected. It's their whole being—their soul, if you will. And rejection that profound isn't to be dismissed or laughed at. It's the type of trauma that creates super-villains.

There are the more absurd variants: gymcels, who use weightlifting as a way to cope; chincels, who believe they just need a "few millimeters of bone" added to their jaws; currycels or ricecels, Asian variants who blame their race; mentalcels, who blame mental illness; wristcels, who blame their small wrists; and fakecels, which incels would probably see me as, due to the fact that my torment was only temporary.

Then there are blackpill incels, the subcultural equivalent of a toxic mold that has grown into a carnivorous monster now thumping at the door. Blackpill incels believe that no amount of self-improvement will help them, that all women are solely attracted to tall white chads, and that the proper response to such a cruel world is to pull an Eliot Rodger or Alek Minassian.

I don't know any blackpill incels, nor would I indulge them, but I do have incel friends who—at 25 and beyond—are still kissless virgins. Most are Asian men, a notoriously desexualized group, which doubles my sympathy for them. Some have gone the red-pill route: One has spent more than $15,000 on pickup boot camps, training courses, travel, clubbing, cosmetics and fashion. After a year, he has still not gotten laid, but he has made progress, getting a girlfriend and his first kiss. Another friend of mine has totally given up, spending his days in books and porn, cursing women and society.

One friend inhabits a curious zone of inceldom. He is a smart, likable co-founder of a tech startup valued at millions of dollars. He has had a girlfriend before, but now identifies as incel. He caught up with me over the phone at the gym—"being a gymcel," he joked.

"My meaning of what an incel is is slightly different than just not being able to have sex," he tells me. "I have a more philosophical outlook. I think what an incel is, you can't bang the girls you want to bang. I'm not a virgin, I'm not a loser, I'm sure if I fired up Tinder I could have sex with someone subpar. But there's a mismatch in terms of what I want and what I can get."

I asked him why he was so convinced he wouldn't be able to date the women he liked. He identified his height, his looks, and his nonwhiteness as lowering his "marketplace value." "In Western culture, physical as well as racial things come into play," he says. "I'm not Chad, I'm not a tall white dude, and the effort it's going to take to overcome that isn't worth it for me."

Perhaps my friend has a point. There is a reality we like to pretend doesn't exist: The world isn't fair, sex isn't distributed evenly. There will be guys who always get more girls—and girls who always get more guys—not necessarily because they're better people, but because they have better bodies, looks, and confidence that comes from those bodies and looks.

Many people of all genders find themselves lonely, unable to find dating or sexual partners, for many reasons. Nobody is entitled to sex, but everybody deserves love and respect.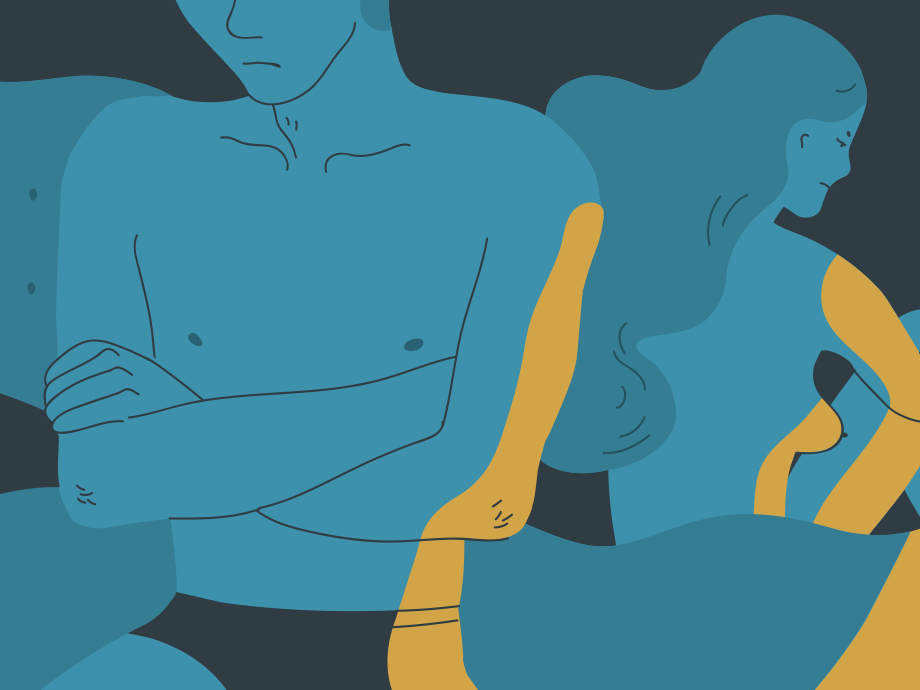 Despite CDC numbers stating otherwise, it remains a common belief that women cannot rape men
But the idea that incels aren't getting laid simply because they are morally flawed or entitled in some way disintegrates when we sympathize with statistics of Asian men, or black women, being seen as less desirable in dating. Incels may inflate the importance of height, jawline, et cetera, but they do matter. And the common response of "be yourself" or "don't define your value by sex" can come off as, at best, totally insensitive, and at worst, destructively condescending.

Incels deserve compassion. If I tried to be a writer, and got rejected from every place I ever submitted to, you would tell me I wasn't a very good writer. But for incels, it's not a singular attribute being rejected. It's their whole being—their soul, if you will. And rejection that profound isn't to be dismissed or laughed at. It's the type of trauma that creates super-villains.

Love is like the sunlight that makes a flower bloom. The girls who've come into my life, as friends or lovers, have left me a better and more sensitive man. Society would be better off if its most undesirable members found companionship, too. Not everyone should, or can, sleep with a thousand different partners, but finding even one loving partner makes it all worth it.

There is hope for male incels. Evolutionary psychologists have found that, in general, men have a greater preference for physical attractiveness, while women display a greater preference for ambition and the ability to climb the social ladder. In essence, women are judged for their looks, while men are judged for their personality. And personality, unlike looks, is malleable. Which means that men, unfortunately or fortunately, still have more upward mobility in dating than women.

In that sense, one could consider women less superficial than men. Whereas I have heard many incel men reduce women to numbers on a scale from one to ten, women are often looking for something deeper: a spark of ability, a glimmer of potential. Sure, height and looks matter, but more important is someone who can provide an exciting life, who will listen, who will make them feel safe—not always physically, but sexually and emotionally—in a world of dangerous men who often only want one thing, sex, and who become evil when they don't get it.

There isn't an easy solution to the incel problem. One night, I decided to trace the incel lineage all the way back, and see what Alana—the Canadian college student who first coined the term—was up to. In April of this year, she started a new project, "Love Not Anger," that aims to "research how lonely people might find respectful love instead of being stuck in anger." I felt touched as I read her mission statement—it summarized exactly how I felt, as a former incel who had been there and back again.

"Many people of all genders find themselves lonely, unable to find dating or sexual partners, for many reasons. Nobody is entitled to sex, but everybody deserves love and respect. Can we help each other find happiness, instead of descending into anger, hatred and violence?"