Clint Eastwood is 88 years old, and in his new movie, The Mule—he both directed and stars in it—we feel the mileage. It takes only moments to notice how Eastwood's famous swagger is slower and a trifle unsteady now, how his gravelly voice rarely rises above a murmur and, at times, how the once lean, mean, formidably chiseled movie-star looks almost frail and wispy. Taking all this in is startling and more than a bit touching, of course, but it also serves the movie nicely.

In fact, it's part of the point. The film is loosely based on the nearly unbelievable real-life adventures of Leo Sharp, profiled in Sam Dolnick's
New York Times Magazine
piece "The Sinaloa Cartel's 90-Year Old Drug Mule." Working from a thin screenplay by Nick Schenk (
Gran Torino
), Eastwood plays flinty, outgoing, WWII vet and knee-jerk racist Earl Stone (get it?), a well-known, formerly in-demand horticulturist who specializes in daylilies. All that's missing
is his MAGA hat
.
The 'Homecoming' star tells Playboy about his Barry Jenkins pitch, black love stories and Tom Hanks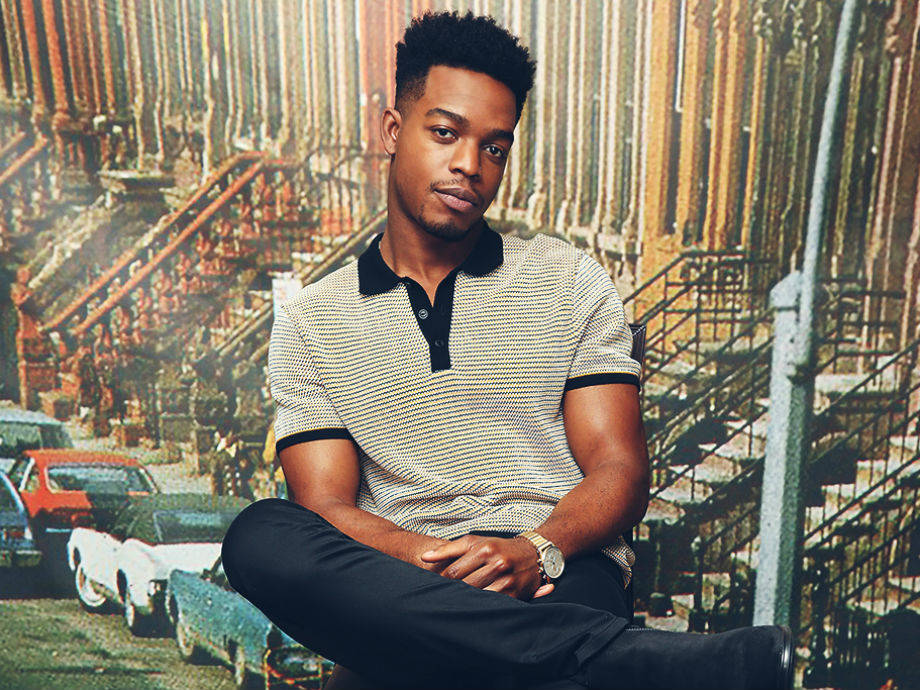 Changing times have taken a toll on the once-thriving Illinois business that had him traveling all over creation. Work has dried up—"Damn internet, it ruins everything," he snarls—and his scrubby patch of land is been foreclosed upon. Divorced, a terrible, unreliable husband and father, an indifferent friend, a constant instigator given childish, crude racist jokes, Earl is nearing his last mile and wants to make it up to his estranged family before it is too late.
Meanwhile, his ex-wife (Dianne Wiest in one her rare "off" performances) shoulders problems of her own, and from past experience, both she and Earl's neglected, justifiably angry daughter (Alison Eastwood) feel certain that Earl will bail on his promise to help pay for the wedding of his granddaughter (
Taissa Farmiga
). Earl needs cash and a sense of purpose.
Clint Eastwood has been acting for over 60 years, and he still commands attention in every moment of the film.

Enter Axl (Manny Montana), a guest at his granddaughter's pre-wedding party who proposes our conflicted hero—one who boasts about his perfect driving record—a deal: quick money for "just driving" to El Paso and making a delivery. It all sounds innocent enough, and soon Earl is regularly tooling around heartland America, warbling along with Hank Snow and Willie Nelson in his battered pickup spattered with destination decals.

But our carefree good ol' boy is also carrying burner phones, delivering cash-loaded suitcases in his battered pickup and rubbing elbows with the scary-looking Mexican-American dudes who work for a drug kingpin (Andy Garcia, playing a guy so rich that he shoots with a rifle made of gold). Up to a point, free-spirited Earl seems (or at least acts) ignorant of what he's actually doing. He likes the cash and enjoys playing a doddering, muttering, technologically challenged codger to impatient, ambitious, youngblood cartel guys like Julio (Ignacio Serricchio).

All that's missing is his MAGA hat.

He's especially happy to revive his flower business because it gives him the opportunity to become a local hero for the reopening of a financially strapped Veterans of Foreign Wars hall. He also apparently likes bumping and grinding with trios of expensive hookers, most notably at one of Garcia's lavish, wild hacienda parties in the Mexican countryside. Eastwood has his camera close in on their bottoms, and it's so skeevy, you want to look away. It's easily the single most vain, embarrassing scene in any of the director's 37 movies.
The film's casual, loopy pace livens up a bit when the cops stop considering the hero just another harmless, dithering old man, and two Chicago-based DEA agents (Bradley Cooper and Michael Pena, both wasted in generic roles) begin dogging his every move under the supervision of a senior officer, played by Laurence Fishburne. Once the melodrama and clichés play out, it all ends with Earl muttering how he could buy everything but time.
Eastwood has been acting for over 60 years, and he still commands attention in every moment of the film. It may not be his finest hour as a director, but as shot by Yves Belanger (
Big Little Lies
) and subtly scored by Arturo Sandoval, the movie offers nice doses of quirk and comedy along with the uplift. Let's hope this isn't Eastwood's final movie. Even a movie as small as
The Mule
shows that he's got plenty more to say as a moviemaker and star.
The Mule
Pros

Clint Eastwood is as compelling as ever, and the movie offers ample helpings of heart and levity

Cons

Some of the characterizations and twists aren't exactly breaking new ground
David Lowery tells Playboy about reuniting with the screen legend for 'The Old Man & the Gun'