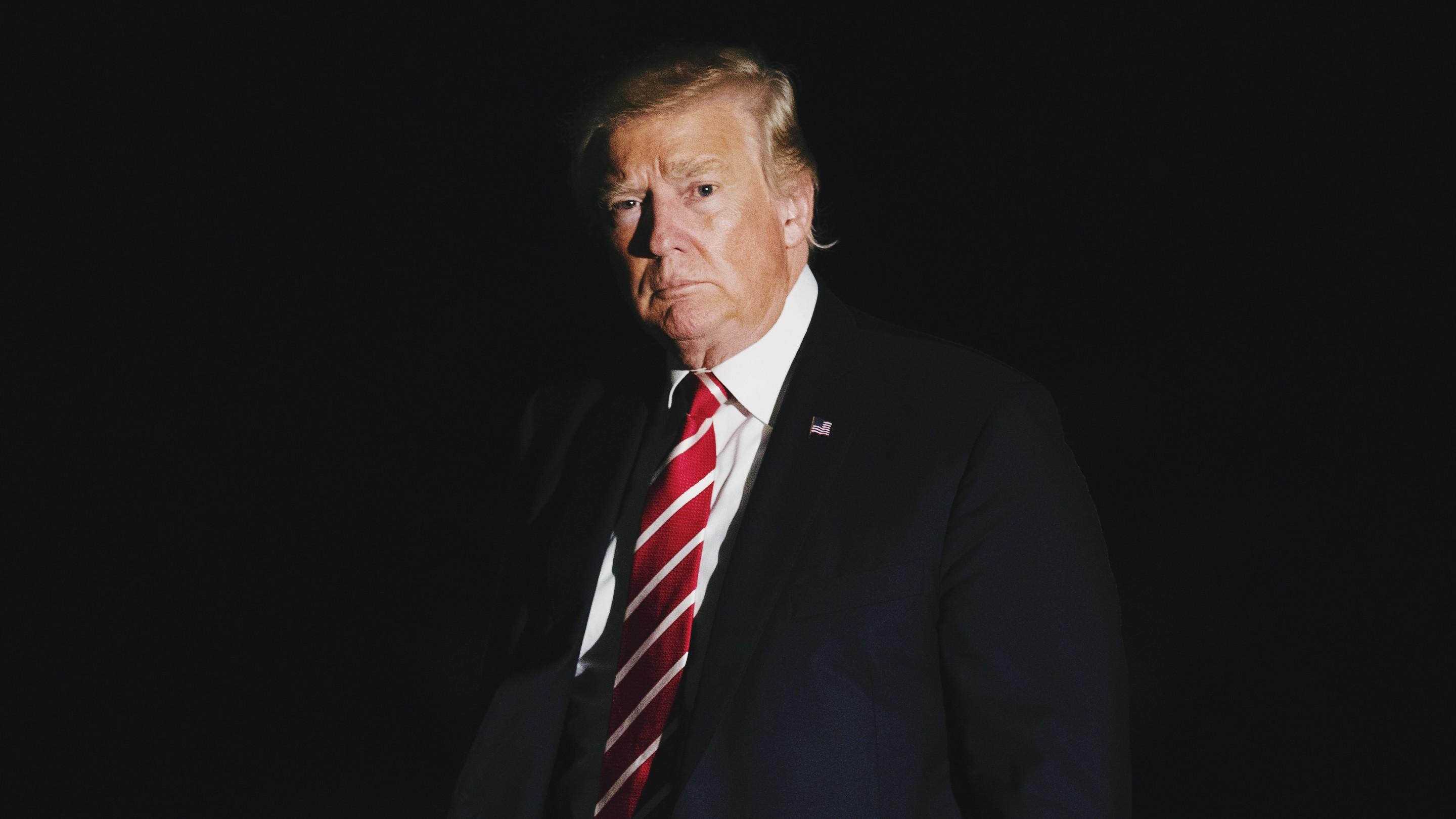 Dear Mr. President: A Little Party Never Hurt Nobody
Written by Brian Karem

Published on

April 25, 2018
For the second time in as many years, the President of the United States will not attend the White House Correspondents' Association annual dinner. The "Nerd Prom," as nerds and non-nerds among us refer to the event, has traditionally provided a great opportunity for members of the press covering the White House and the current president to drop the animosity on each other and enjoy one another's company. It has been a useful social lubricant between the free press and government for years and as such, has become a fixture in helping the dysfunctional United States government to better function.

Though not conjured up by the founding fathers, who were no slouch in the social lubricants that help societies function, the first White House Correspondents' dinner occurred on the same day as the 47th annual running of the Kentucky Derby, May 7, 1921. Behave Yourself beat out Black Servant by a head with a respectable 204:20.02 time and Prudery finished a distant third, just ahead of the fourth-place horse, Tryster. You really can't make this stuff up.

The first dinner had about 50 eager participants who probably made do with libations that evening—though they probably did so semi-discreetly as prohibition was a little more than a year old. Over the years it has graduated into the "Nerd Prom" it is today with a week of activities leading up to the big night of comedians, red carpets, dinners, after parties (including Playboy's own) and a taste of Hollywood for those who love art imitating life imitating art and vice versa. The social fluidity essential for the operation of government thus achieved, everyone can devolve into bickering the rest of the year—but on that night, everyone tolerates or actually enjoys everyone else.
Then along came Trump. Slow-walking Trump, smooth-talking Trump; along came lonely, cranky Trump. (Apologies to the Coasters). Slow-talking Trump declared the press the "enemy of the people." He grabbed us ("And then?") He tied us up. ("And then?") And then he lit the dynamite. He refused to attend the annual dinner in 2017. Instead, he declared war on the media. So last year, while the media held its annual dinner, the president of the United States attended a rally in Harrisburg, Pennsylvania where he called the New York Times "failing" and, before a screaming crowd that resembled his campaign rallies more than a presidential appearance, he accused the media of incompetence and dishonesty."If the media's job is to be honest and tell the truth, the media deserves a very, very big fat failing grade," he said—apparently not understanding the word media is plural. None of the president's staff attended the dinner either and Sean Spicer said they were all cheesed off because the president—who declared war on the press—had been treated so unkindly by the press. The Washington Examiner reported a day before the event that Trump would "absolutely" attend 2018's fete, but recently the White House confirmed the president will not. Sarah Huckabee Sanders will attend as his surrogate instead.
Ronald Reagan was the last president to miss the annual dinner, and he only did so after he got shot. He still managed to call into the party.

Ronald Reagan was the last president to miss the annual dinner, and he only did so after he got shot. He still managed to call into the party. But Trump is at war with the media, and while he attended the annual gridiron event—a staged comedy event that Trump could enjoy without too much dyspepsia—the idea of being in a room full of hundreds reporters at one time still rankles him to the extreme, even if there is dinner and a comedian. After all, he's never stepped foot in his own press briefing room to take questions and that room fits no more than a 110 at best.

Meanwhile, Trump does keep up his earnest and stalwart drive to subjugate the media whenever he can wave his tin-plated scepter at the Fourth Estate and scream "fake media," especially when we have the audacity to report what he actually does and says. He outlined his war on the media and told former FBI Director James Comey, according to notes from the former director that were leaked to the media, how he wanted to treat reporters. In an excerpt from page 10 of the Comey memos, as reported on CNN, Trump said "We need to go after the reporters" and referred to the fact that 10 or 15 years ago, "We put them in jail. ...They spend a couple of days in jail, make a new friend, and they are ready to talk."

By a "new friend," the president probably wasn't inferring someone who'd listen to my life story and offer pithy advice, though I could be wrong. No, he probably meant the kind who'd say I have "purty lips" or would imagine my face as a punching bag and then use it as such. The anger Trump shows to the press is a natural byproduct of the man's behavior. The New York Times tracks the number of times he's lied. Reporters question his narrative every chance we get. And it usually starts with a presidential tweet. "There is a Revolution going on in California. Soooo many Sanctuary areas want OUT of this ridiculous, crime infested & breeding concept. Jerry Brown is trying to back out of the National Guard at the Border, but the people of the State are not happy. Want Security & Safety NOW!"

Trump tweeted that out last week. Many were immediately drawn to the use of his terms "infested" and "breeding" to describe the activities of a human community. Many called it dehumanizing. And in the press we questioned it. In the first press briefing in more than a week CNN's Jim Acosta asked, "Was he making a derogatory term about Latinos in California—that they breed a lot or that they're prone to breeding? Was he talking about—"

Sanders interrupted Acosta but offered no real answer. April Ryan followed up. "But what does 'breeding' mean? What does 'breeding' mean to this president? Because when you think of breeding, you think of animals breeding—populating." Sanders, who tried to shut down Acosta with a mere hint of a non-comment, got personal with Ryan: "I'm not going to begin to think what you think. Certainly, I think that it can mean a lot of things to a lot of people. But the president is talking about a growing problem. And I addressed that with Jim, and I don't have anything else to add."

I watched this exchange in amazement. I'd read the original tweet. It seemed ridiculous to refer to the tweet as a presidential comment on the growing problem without acknowledging the very demeaning and dehumanizing aspect of the tweet. So, I had to say a few minutes later, "To be specific, he's not talking about people having babies, yes?" I asked. Sanders then gave up on trying to answer for Trump and said she'd have "to ask him to dig into that deeper" and "to be more specific." Those kinds of questions are problematic for Sanders as she tries to dance. They are innervating for the president because he knows once again someone is calling his facts and motives into question when by God he just wants what's best for Donald Trump and everyone else, in that particular order.

Monday night, European Union Ambassador David O'Sullivan began the week of White House Correspondent festivities by hosting a happy hour of finger foods, wine and a gin-based libations called "Stuck in the Middle with you" for members of the White House Correspondents' Association. More than a hundred ink-stained and pancaked makeup laden wretches showed up to hear the drink being offered as the theme of the evening. Based on the Stealers Wheel song, O'Sullivan noted that the Kushners lived to the left of him, the Obamas lived to the right of him, and he was stuck in the middle with us. It was so hard to keep the smile from my face, I lost control and was all over the place singing that song.

"Trying to make some sense of it all," Jerry Rafferty sang, "But I can see it makes no sense at all." I really had no idea why I went there that night. Tuesday I was wondering how I'd get down those stairs at the White House as the administration kept us waiting an hour longer than the posted time for the latest dual press conference. This came on the official first state visit by a foreign dignitary. French President Emmanuel Macron, elected directly by the people without an electoral college, and his wife have been seen walking up and down Pennsylvania Avenue, visiting Mount Vernon and becoming friendly with the Trumps all week. Gushing like a schoolboy or schoolgirl (take your pick as to who you like to see gush the most) Trump and Macron have declared their friendship as they hold hands, plant trees and give each other little pecks on the cheek while they sometimes disagree on international policy.

During the Tuesday press conference, I had a unique vantage point from which to observe the pomp under unreal circumstances. Sitting parallel to the podium in the front row, I sat no more than 15 feet from either president and as I turned my head I could see the many dignitaries first file in and then sit down on the adjacent front row. Sarah Huckabee Sanders looked engaged if slightly bored as she put on the headsets to listen to Macron. National Security Advisor John Bolton, looking more and more like Mark Twain, nodded off at one point in time while Secretary of Commerce Wilbur Ross (voted most likely to fall asleep) merely nodded his head up and down in agreement to everything Trump said. Treasury Secretary Steve Mnuchin sat smiling at every word as if he had some insider stock tips. Vice President Mike Pence sat upright apparently waiting for the rapture to come and whisk him out of his self-imposed Vice Presidential Hell. Kellyanne Conway examined her finger nails and whispered in Stephen Miller's ear while Miller tried to use his laser-like stare to conjure a demon. Sitting as stoic as a meditating Buddha contemplating the middle path, First Lady Melania Trump looked the very definition of grace and style under pressure.

An occasional look of what can only be described as pain flashed very briefly across her face while members of the world wide web tried desperately to decide if the grace of Jackie O included not removing the beautiful white hat the first lady was wearing indoors. Trump took the opportunity in front of the press to only answer two questions from American reporters and spent some of the time defending his nominee for the head of the Veterans Administration.

Dr. Ronny Jackson, or "Dr. Feelgood" as Aretha Franklin sang and some call him at the White House earned the nomination after giving effusive praise for the president after conducting the Trump's annual physical and proclaiming to the press in what great shape the president was in. Tuesday hearings were canceled after it came to light Dr. Jackson is facing allegations of creating a hostile workplace environment, overprescribing medication and drinking while on duty. "That explains the president's physical," a member of the press said upon hearing the news.

And that bugs the president too. Why can't we all just listen and give in? Who knows better than the president? Who cares what Dr. Jackson did? According to the president, he's a "good man." Reporters? He wants us jailed. Those accused of beating their wives (ahem, Rob Porter), those accused of drinking on the job and creating a hostile workplace environment? He loves them. But me? He wants me and my kind to rot.

Well, I've been to jail once to defend the First Amendment. I'd go again. I'm sure the president would love to send me—maybe not specifically me, but perhaps. Either way, the White House Correspondents' dinner will be without Trump again this year. Another chance to mend fences is lost. Another chance to move forward is gone. The president has made it clear he wants it his way or the highway.

I say we can play nice or nasty. It matters little to me. I prefer nice, but we're going to do our job one way or another. I hope the president can, sometime during his term, learn to respect that. But I doubt it. It ruins his narrative when he wants to talk about caravans of marauding immigrants, "crime infested and breeding concept" barreling down on decent White Folk, wanting to destroy his way of life. Facts have a way of intruding on Trump's narrative. We must never back away from finding those facts.