I remember the first time my purpose in life—or at least, what I still believe to be my purpose at 26 years old—was revealed to me. I was in high school and this kid Brandon randomly came up to me and said, "Every time I see you, you're always smiling—and you make me really happy, because you're somebody who brings a lot of joy to people. You're like a ray of sunshine." Shocked, I remember replying quite simply, "Oh my god…that's so nice."

The reason that exchange has stuck with me for a decade is not because of ego or because Brandon happened to have given me one of the kindest compliments that later defined my self assuredness throughout my adolescent years. Rather, it's because at 16 years old, I had not yet tapped into any sense of self-awareness. I had yet to dial myself in. But Brandon's reading of me, delivered in such an off-the-cuff way, made me realize a gift I was given. As I sit here about to share new music with the world, I can confidently say that I believe the universe's gift to me is not my songwriting or my voice. It's that I came into this world with a need and an ability to make people happy; to bring people joy and to make people feel safe.

I've always been someone who people open up to, and I don't know why that is. Perhaps it's because I'm intuitive, or perhaps it's because I've always liked connecting with people. Today, I feel lucky to say my artistry and my music—I guess you'd call all this "my brand"—has become strongly connected to the LGBTQ community. In fact, it has been since my first show at a tiny, Lower East Side bar called Pianos in April 2013. Walking to the venue some 20 minutes before my show was to start, my dad called to tell me it had sold out. "You bought all the tickets, didn't you? Don't lie to me," I replied, thinking there could be no way I'd sell out a show, even one as small as Pianos. Sure enough, when I walked in, I saw 75 strangers—all gay men. I couldn't help but think, What are you all doing here?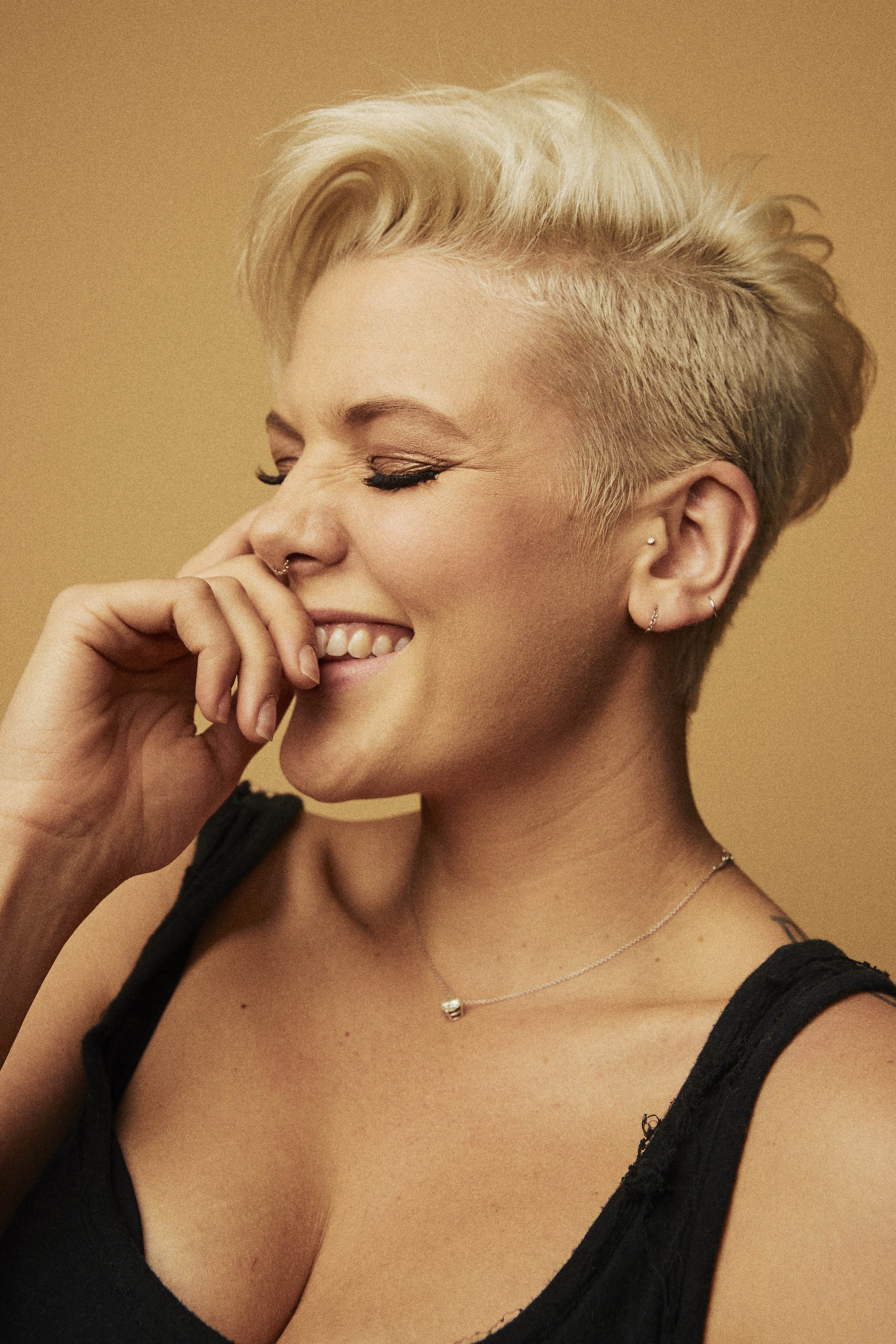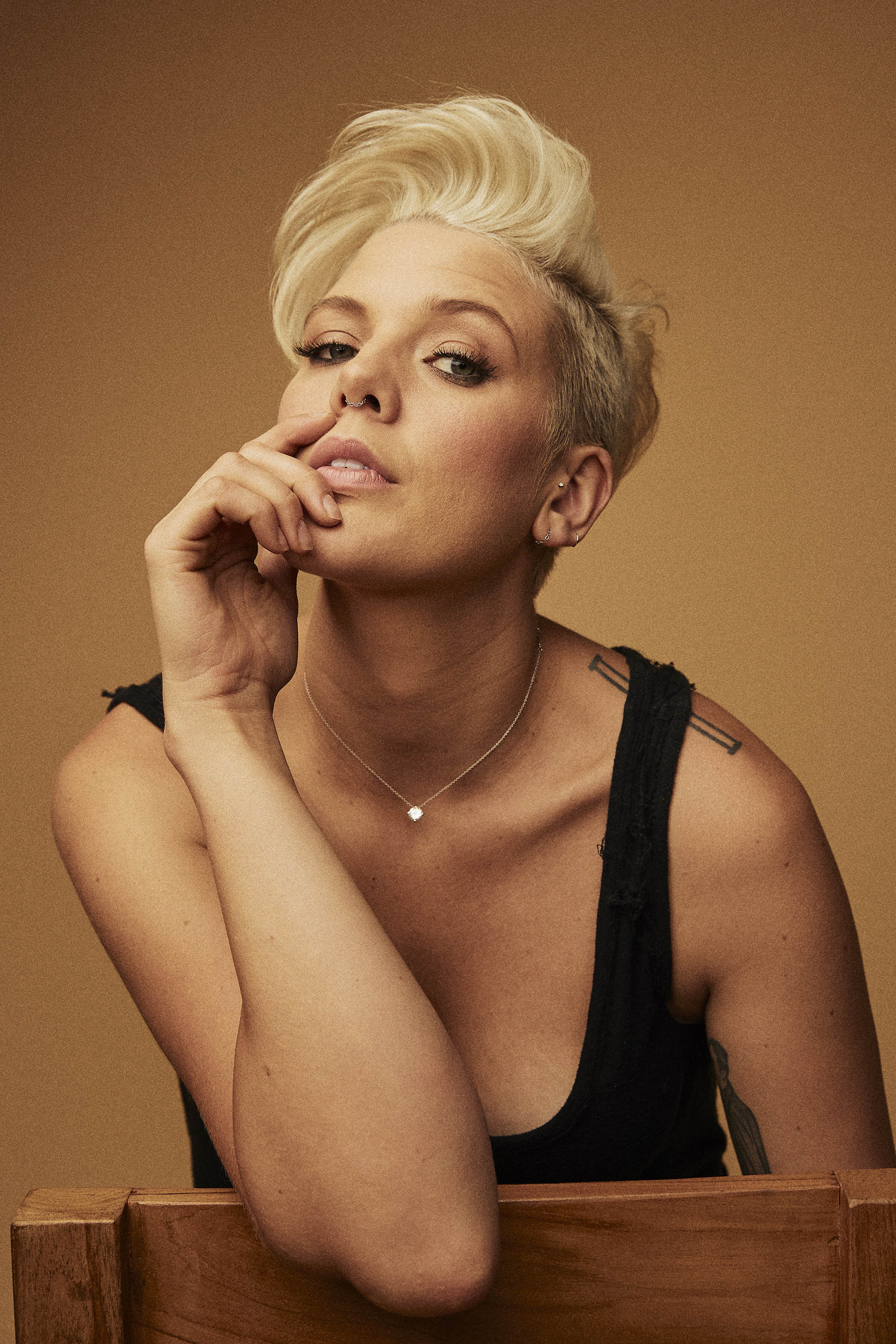 Of course, when I began writing music, I never thought, "The gays are going to love this" because I didn't know what that meant at the time. I didn't understand what it meant culturally to make
pop music that appeals to the LGBTQ
community. After all, it was the era of Britney Spears and NSYNC's
Celebrity
and
No Strings Attached
that inspired me to be an artist who makes bright, joyous, happy music.
But having toured for the past five years and interacted with my fans at every show, I can now make a song and be like, "I know exactly who this is for. This is for the girls. This is for the boys." The irony is, that which makes you successful can also be so random or arbitrary that it messes with you deeply, tragically.
About three years ago, I was putting together my second album,
The Valley,
and experimenting with darker songs; they had a lot of anger and sadness in them because I had a lot of anger and sadness in me at the time. And I remember listening to these sad, angry, dark songs and asking myself, What story am I trying to tell? Who do I want to be?
Read More From Playboy's Pride Series
I want to be honest, of course. Should I put out a sophomore, Kelly Clarkson-esque record that shows the world I'm dark and brooding and emotional? But what about the community I serve as an artist? The community that comes to my shows, and the people who are the only reason I get to do this? The fans who come to my shows because they had a shitty day, or because their parents disowned them after they came out, or because they got dumped, and then tell me, "I put on your album and it makes me feel better. When I'm really sad or having a tough time, I put on your music and it makes me happy."

I've had to go back and catalog those moments to remind myself of what's most important. I don't want to make music that is only important to me—and by the way, it's not like those darker songs weren't good; I still listen to them and think, "This is a banger!" But those songs don't feel like Betty Who. More than anything, I want to be a safe space for people to come to and have the shitty moments in their lives stay outside the room when they come to my show. That is my responsibility.

The enduring lesson is not just that there is so much in life we have zero control over, but rather, how we react to all of it. I don't have control over a record executive only liking my music because someone more powerful than him told them he needed to. I don't have control over a women's lifestyle magazine inviting me to shoot nude for its magazine to fill its "size quota" and publishing a photo I hated. I don't have control over how this industry has caused me to suffer body dysmorphia because, as a six-foot-two woman whose weight is proportional to her height, stylists don't know how show up with clothes that fit.

But you know what all of this means to me? It means that when I chart a song in the top 10 on the Billboard Hot 100, I will officially be the tallest woman to do so. (As of now, Iggy Azalea and Taylor Swift are currently the tallest, and they're only five-foot-10. Bitches, please! I'm ready to be the tallest bitch out there. All 189 centimeters of me.)

I don't have control over how this industry has caused me to suffer body dysmorphia because, as a six-foot-two woman whose weight is proportional to her height, stylists don't know how show up with clothes that fit.

What will you do about it when life tries to silence the gift you were given? The answer for me is to keep doing what I know
Betty Who
can do, which is to tour and make music and make people smile. After seven years in the industry, I can admit I'm still not where I want to be. But I have to be cool with that. Success is going to take way longer than I thought it would. Success is going to take 10,000 times more work than I ever thought I had in me to give—but here I am sitting on the other side of some tumultuous experiences that have put me in a perfect position to be proud of the person I've become.
Even if we suck and we totally fail, at least we're trying to make an impact, to change even one person's life. That's what led me to making music independently again, and making
Betty Pt. 1
, and it has filled me with such a reckless, creative, spirit. Like, who fucking cares? Let's just make music. Let's just write. Let's just have fun.
There will always be 1,000 people trying to do what you do—but remember, nobody can do what you do. Not a single other person on this planet has the same gifts you do. So, find what makes you special. Find your purpose. Me? I get on stage and I'm psyched because I feel the same way I did when I was fucking 20 years old. Seven years in, I have something to prove again. I know my responsibility and when I flourish the most is when I go, Fuck you, I'm going to show you how big of a star I am. And when I have that feeling, I am unstoppable.
---
Betty Who's latest, Betty Pt. 1, is out June 15, 2018. The EP is the first in a series of her conceptual new music rollout. A second EP will be released this fall. Betty Who recently covered the theme song for Netflix's Queer Eye. She is an advocate of the LGBT community and has supported such organizations as the ACLU, Planned Parenthood and The Trevor Project. Follow her on Twitter: @BettyWho.