If you're immersed in Kardashian fandom, you know the name Jordyn Woods. She is, after all, Kylie Jenner's best-known friend..or at least she was. For more than a week, Woods has been trending more than the reality TV sisters who've made her famous—ever since Khloe Kardashian confirmed that her baby daddy Tristan Thompson cheated on her with Woods. And the steady stream of news on her alleged affair with Thompson is set to keep flowing now that her tell-all interview on Jada Pinkett-Smith's Facebook Watch show 'Red Table Talk' (Smith, oddly, is Woods' aunt). Still, most individuals have already made up their minds about Woods.

And it may be because we all feel like we know Woods. She's been thrust upon us by the very women she has allegedly betrayed. Woods has had a longtime friendship with Jenner—one that goes back to grade school. She has been a faithful highlight on
Keeping Up with the Kardashians,
as well as Kylie's trusty sidekick on the beauty mogul's reality offshoot,
The Life of Kylie
. As documented, being a best friend to a woman with a $900 million business comes with perks: international getaways via private jet, living quarters in a sprawling estate, business collaborations within that multi-million dollar business. Then again, having a famous best friend comes with intensified risks and there are seemingly endless real-life examples that prove it.
What happens if you and an actor pal battle it over a movie lead only one of you can tangibly attain? Or you have a massive, public fight with an heiress buddy? Or you and another popular songstress swap diss tracks about one another, not just fueling a fight, but fueling a fandom to wage battle for you too? These are all real examples of friend breakups—just ask Winona Ryder and Gwyneth Paltrow, Nicole Richie and Paris Hilton, or Katy Perry and
Taylor Swift
. What differentiates these scenarios from Woods is that all of the women were moderately equal in the fame game. Beyond the personal heartache, there is less to lose if you're both rich, famous, and have a security net. When you have a plan for yourself, there's less fallout if a bond should break. But what if you don't? What if one person's status is what hoisted your fame in the first place?

The Kardashian-Jenners haven't explicitly said anything cold or negative about Woods, but they don't have to, do they?

Woods was never a "nobody". She's niece to Jada and Will Smith and grew up in upper-class Calabasas. It's easy to assume that she'd be just fine in life without her Kardashian-Jenner ties, but its near-certain that she wouldn't command news if it weren't for her friendship with Jenner. Her TV and internet fame (and subsequent endorsements) wouldn't be in existence, and she certainly wouldn't be modeling for Good American,collaborating on Lip Kits, or posing in platinum curls and a skintight blue bra and leggings combination for
the Yeezy Season 6 campaign
.
The Kardashian-Jenners haven't explicitly said anything cold or negative about Woods, but they don't have to, do they? Their army is already on it—an army that outnumbers Woods by the millions. Super fans have been intently watching who they unfollow, what tweets they like, and weighing in on the gossip. At the same time that she moved out of the Jenner mansion, her page on Good American disappeared,and prices were slashed 50 percent on her Kylie Cosmetics lip kit. Further, sources close to the Kardashians told TMZ Tuesday they have no plans to ever work with Woods again.
Whether you think she fucked up or not, Woods has to calculate her own means of survival now that the most successful family in modern culture have turned their backs to her. She could turn to others for inspiration. Speaking of which, the inequity of this friend breakup evokes memories of another unusual celebrity connection that fell to ruin:
Kim Kardashian
—now shunning Woods—had a similarly unequal relationship to Hilton in the early and mid-2000s. Hilton, a tabloid darling, hauled the Kardashian everywhere with her, like any of her other accessories (or tiny dogs). Kim routinely—as her personal stylist—cleaned out Hilton's closet. There's even a totally cursed photo in the trenches of the internet of Kardashian rubbing Hilton's feet, like, a labor-intensive foot massage.
Whether you think she fucked up or not, Woods has to calculate her own means of survival now that the most successful family in modern culture have turned their backs to her.

One could deduce that the falling out was due to the amount of attention Kardashian started getting near the end of the Noughts, while Hilton's fame was staggering. At the time,
Kardashian wasn't a household name
, but Huffington Post once used Google Trends to confirm the two likely stopped being friends in 2009, when publications were actively promising less or utterly no Hilton coverage. Kardashian, at the same time, was being googled more than ever due to her 2003 sex tape with ex-flame Ray J releasing in 2007.
Kardashian took this particular friend breakup in stride. After all, she learned from the best. Hilton's own rise to fame from heiress to international starlet was through her 2004 sex tape—and perhaps Woods will take a cue from these two. I'd like to guess after Woods comes of the woods, barreling through the limitless amount of public shaming, she'll strategize her falling out and possibly mirror her ex-bestie's business model—answering to companies waiting to monetize off her fall from grace. Then again, who's to say it's a fall at all? Being best friends with someone who isn't just famous, but owns an entire empire built on their last name alone, feels like more pressure than it's really worth.
Woods fucked up, sure, but she shouldn't have to live in Jenner and the rest of the family's shadow forever, nor should she have to live in their shame spiral for longer than a week or so. She's 21 and has her whole life ahead of her to make amends, conduct business, and create changes for herself and others. Given the amount of hate the web's given her this past week, I highly doubt she'll be making the same error with a married man again. Usually, when you're hit with this kind of blatant and aggressive shaming, you learn to adapt, if not become more reserved (I know this from experience).
Reality TV stars' problems continue to distract us—but from what?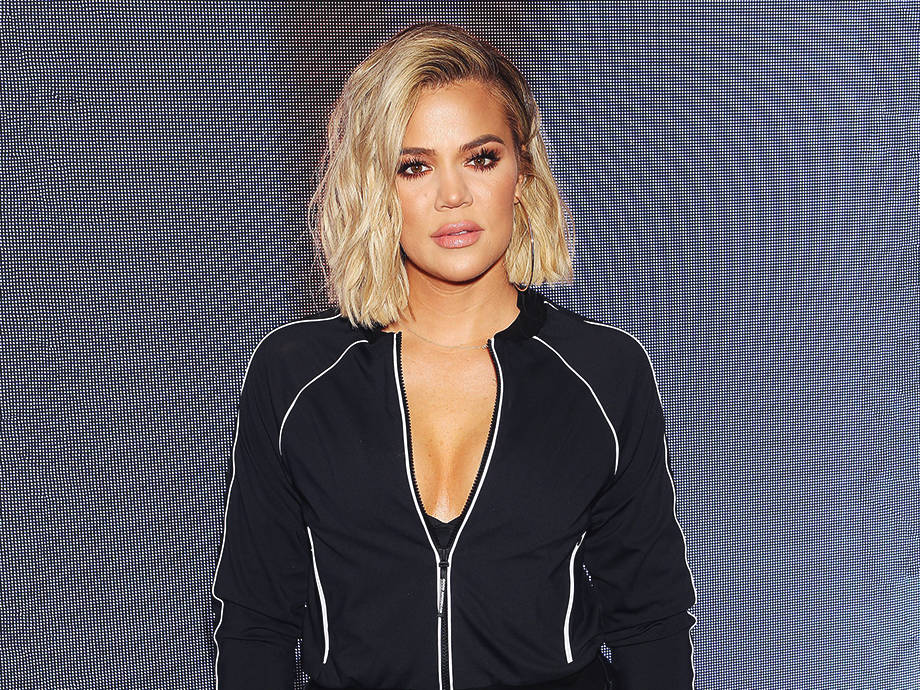 Whether she's found to be credible at first or not, the girl is getting a platform, so get ready. Her first stop is on Aunt Jada's round-table, but next up may be podcast appearances, or her own podcast, or participating in Amber Rose's SlutWalk (Rose would be a uniquely great ally for Woods right now). Woods could write a tell-all book seeing as it's rumored she'll be breaking her non-disclosure agreement when she spills the tea on Friday, or arrange a reality show of her own on a different network. Plus, through her newfound notoriety, her social media following has spiked: she's gaining more than 10,000 followers per day.

So, honestly, "homewrecker" or not, the ball is in Woods' court with how she handles herself going forward. The past is the past, and she can't change it. All she can do is be responsible for her attitude and conviction in the future. Whichever direction she chooses, hopefully she won't align herself with pop-culture royalty again, a family who have the power to dispose and money to silence.