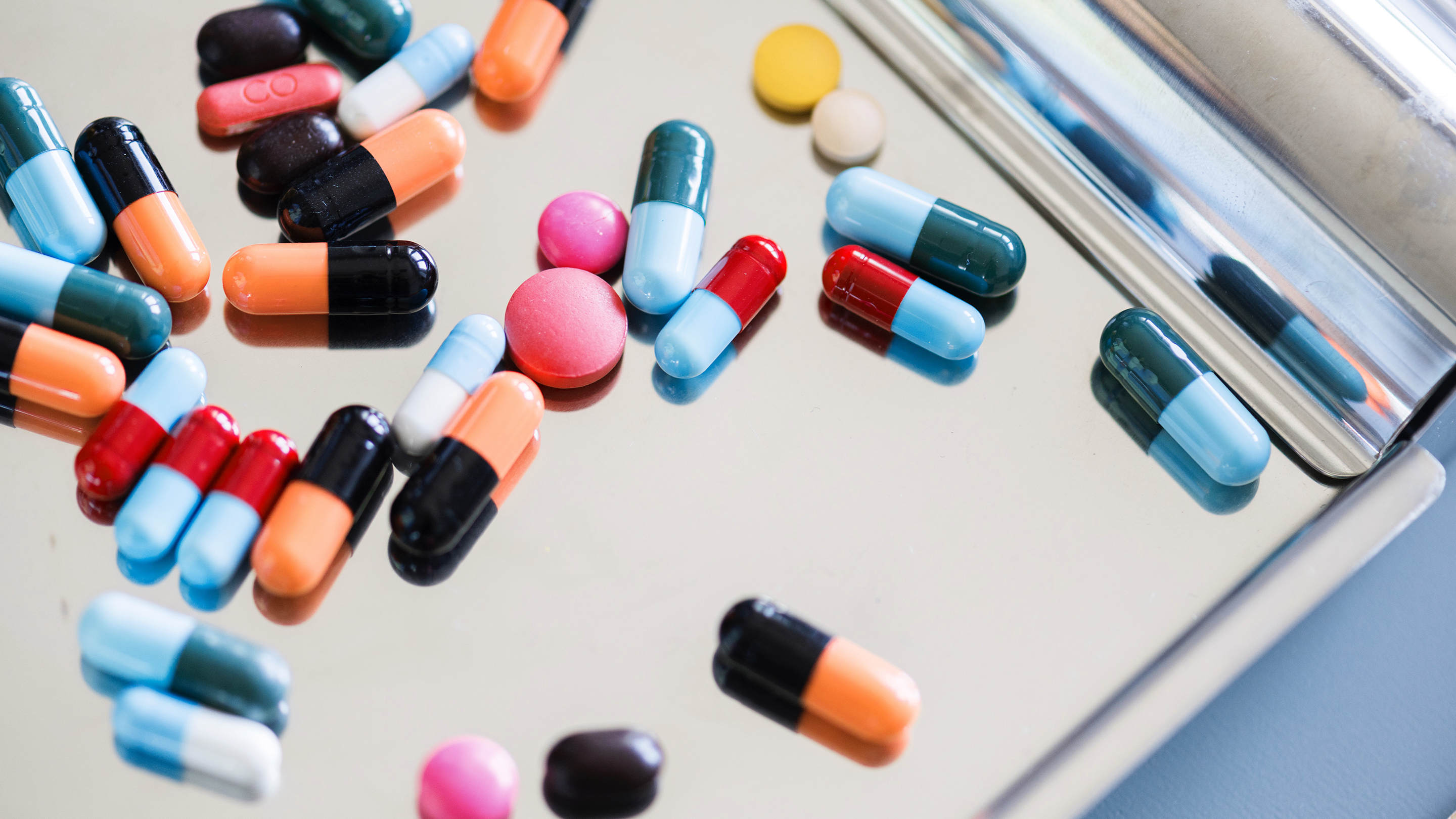 The Right to Choose Is Having a No Good, Very Bad Week
Written by Madeleine Deliee

Published on

June 26, 2018
What's shocking about women's reactions to a pharmacist's refusal to dispense medication for a miscarriage? How not shocked they are. The truth is, women often encounter resistance or at least judgment when filling reproduction-related prescriptions. It might not be as overt as outright denial—it might just be an extra-loud explanation that's meant to shame—but the message is loud and clear: you are not in control.

Anne says that when she needed emergency contraception, embarrassment led her to go to a store outside of her area. "I was already engaged and made sure to try to flash my ring," she says. "But both of us came from conservative upbringings where premarital sex was taboo. So, I made sure to drive to another, larger community" where she wouldn't be recognized as a local teacher. Even so, she wrote down her request for the pharmacy tech. Plan B was recently available without prescription, but it was kept behind the counter. "The technician looked confused and asked the elderly male—of course—pharmacist for help. I felt so judged and icky," she says. "[It was] very difficult to verbalize that I needed emergency contraception."

The possible stigma of recklessness or immorality is powerful. Many women prefaced their stories with an explanation that they were in a committed relationship. This is to distinguish their experience from casual promiscuity…even if the result is the same. Debra's story is that her condom broke when she was in college. "It was the weekend, so student health services were closed," she says. "I went to an urgent care run by Catholic Charities. When I checked in, they asked why I was there. While in the crowded waiting room, someone came to tell me that they could not help me because Catholic Charities prohibits them from providing emergency contraception. I felt humiliated by the experience."

Debra spent a decade working as a rape crisis volunteer. In her training, she was taught to emphasize the importance of accessing emergency contraception when it was available. "They may have a difficult time getting it later [after the examination]," she says. "Pharmacists may choose to not give it to them or they may have a hard time getting a doctor to prescribe it. Not every rape survivor goes through a rape exam and not everyone has an advocate, so rape survivors can easily be put into a situation where they lose access to emergency contraception."

Women's right to reproductive healthcare is getting squeezed. It's time to push back before that squeeze becomes a choke.

Today's
ruling
by the Supreme Court means that lack of access to both resources and information will increase. Crisis pregnancy centers—the ones that run giant billboards promising help and support for pregnant women— are no longer required to mention public assistance for reproductive health, including abortion. The centers claimed that providing this information violated their First Amendment rights. Additionally, six states explicitly give pharmacists the right to not fill prescriptions on moral grounds and six more imply that right. Texas took this one step further last year and
mandated
that pharmacists may refuse prescriptions for any reason and without explanation.
In many areas, access isn't so simple. Kate miscarried in a rural area, which impacted her options for care. She ultimately chose not to use the medication offered by her doctor, but she recognizes that availability can have a huge effect. "It's easy to suggest people can go elsewhere if they don't like how they've been treated," she says. "But when you're talking 45 minutes to an hour-plus away for alternative care, it's not that simple." If the next closest pharmacy is an hour away or requires three more transfers on the bus—it makes a difference. In fact, the ACLU
filed
a suit against the FDA last year to protest the lack of access to medication abortions through pharmacies. The case was brought by a doctor from Hawaii, citing an unnecessary medical burden on his female patients. The remote island is 150 miles from the nearest surgical provider. This is not unique to Hawaii: People in
27 U.S. cities
must travel more than 100 miles to terminate a pregnancy.
Abortion is a loaded term, encompassing a host of circumstances—including elimination of a miscarriage. Amy miscarried immediately before relocating for a job change. Worried about undergoing a surgical abortion in a new, unfamiliar place, she—like Nicole Arteaga whose similar experience went viral this week—chose instead to obtain a prescription at Walgreens.
"I was emotionally devastated at losing my baby," Amy says. "When I went to pick up the filled prescription, the pharmacist said to me, 'Here is your abortion pill.' I realize that, medically, that is what it was doing, but the way he said it to me was with judgment and disdain. As if I wasn't going through enough trauma and grief, this man added so much more unneeded pain. I was shocked. I was able to say to him that I wanted my baby, but there was no heartbeat. But I was crushed. The damage was done."
Pharmacists' refusal to dispense and systemic lack of access are hard enough, but it's the attendant degradation that generate stories like this—and there are far too many of them. Women's right to reproductive healthcare is getting squeezed. It's time to push back before that squeeze becomes a choke.