The story of how NYC-based brand The Rosemilk first verbally formed in September 2017 is something between a doozy and a fever dream.

Best friends Lisa Caprio and Marcelo Gaia were both at stagnant places in their professional lives: Gaia had been in fashion for a decade, beginning his career as an intern for stylist Lester Garcia; Caprio attended the Aveda Institute for hair and then Makeup Forever Academy before beginning her career doing hair and makeup on editorial shoots.

"I think we were both going through the motions," Caprio tells Playboy. So she booked a two-week trip to Italy that she describes as "the most extra it could be." Gaia did not have much money to his name at the time, so he took a Saint Laurent bomber that he had and listed it online where it quickly sold, giving him enough money for the trip. "Fuck this jacket," he says. "I knew it was like a once-in-a-lifetime opportunity to."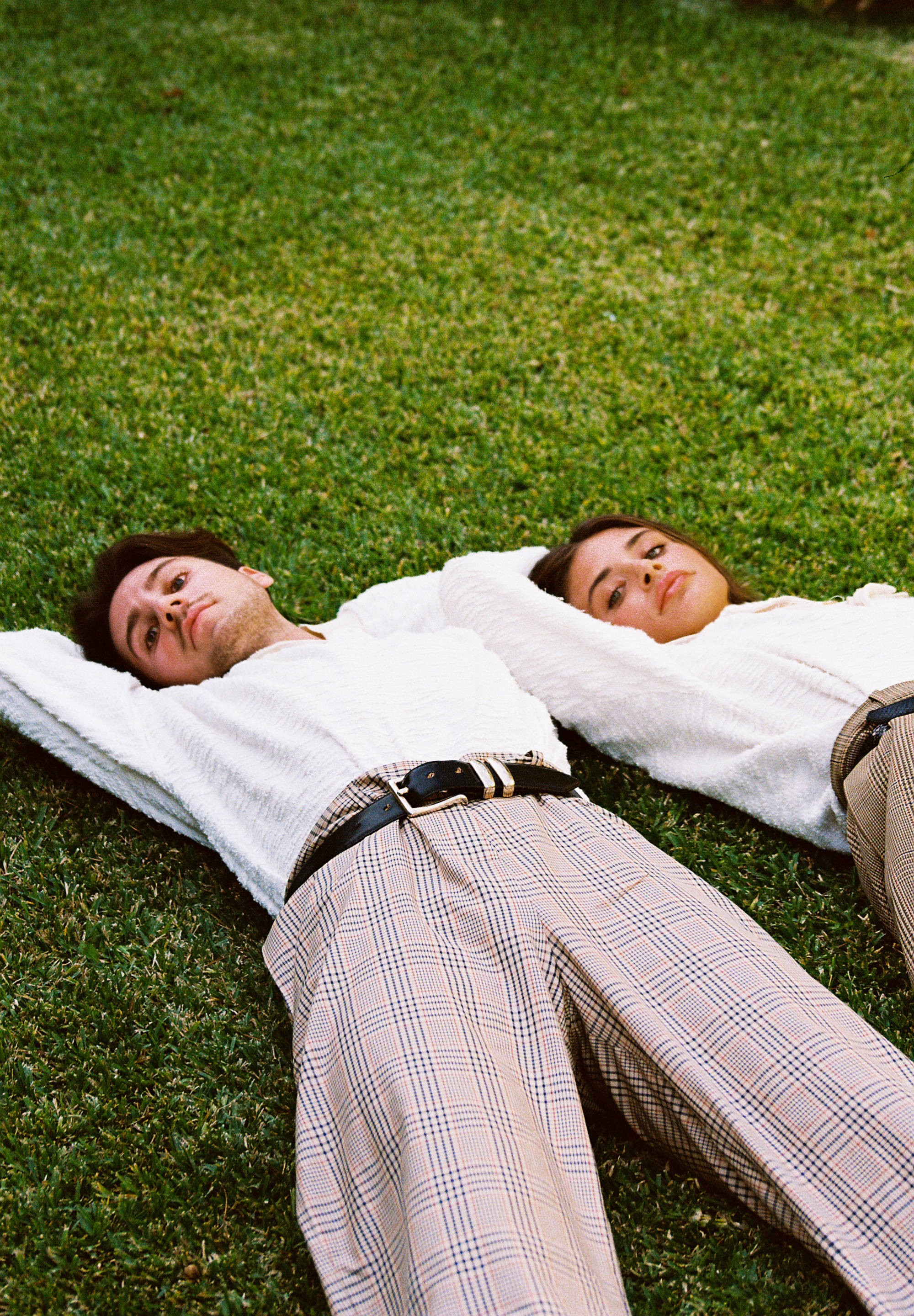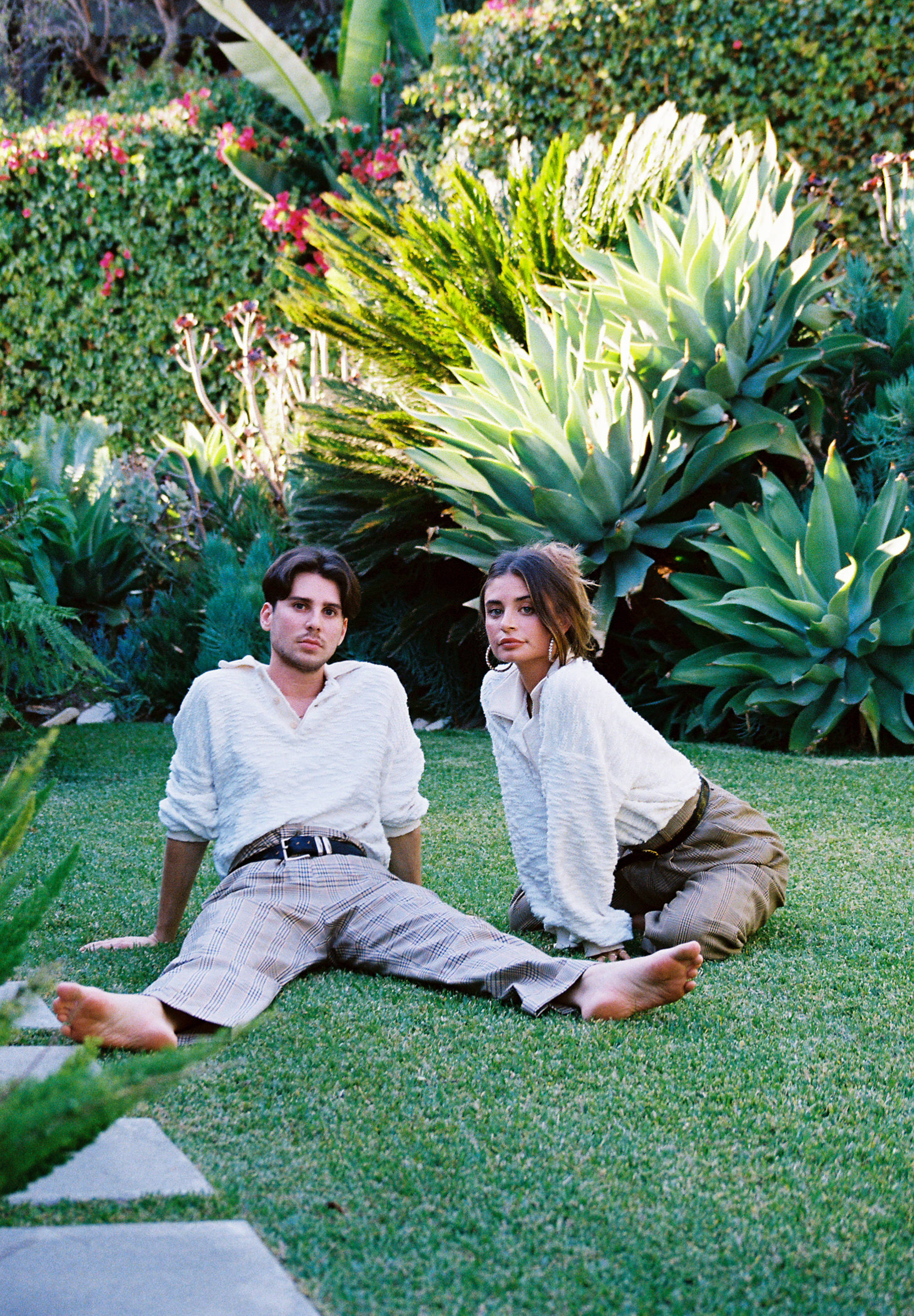 "A honeymoon, really," Caprio interjects.
And it was while on that trip, flying between Florence and Sicily, that Caprio threw out the idea of starting a clothing line—something neither had any experience doing. "I would say I have no background in design," Caprio admits. "I just come from a lot of—you know, my grandfather was a tailor and my grandmother made dresses, so I kinda grew up around clothing. But I had no design experience."
Gaia shrugged off the idea until Caprio brought it up again days later on the beaches of Sicily, when Gaia finally agreed and the name
Rosemilk
was chosen at random. "I mean it sounds so bougie, but we were literally reclined on chairs on a stone beach in Taormina, just coming up with ideas and sketching them and and getting excited."
Then, reality set in. The work began and a small business loan went into effect.
Rosemilk's inspiration has always been vintage clothing, which Caprio, at five-foot-one, says have always fit her better. Caprio, who models many of the clothes
on her personal Instagram page,
is the fit model for all of their garments. "It was never intentional and we definitely want to cater to all body types, by no means just petite," she says when asked if she'd consider the brand for petite women. "We want so badly for anyone and everyone to be able to put the clothes on and feel beautiful," Gaia adds. "If we're not there right now it's definitely something we are striving for."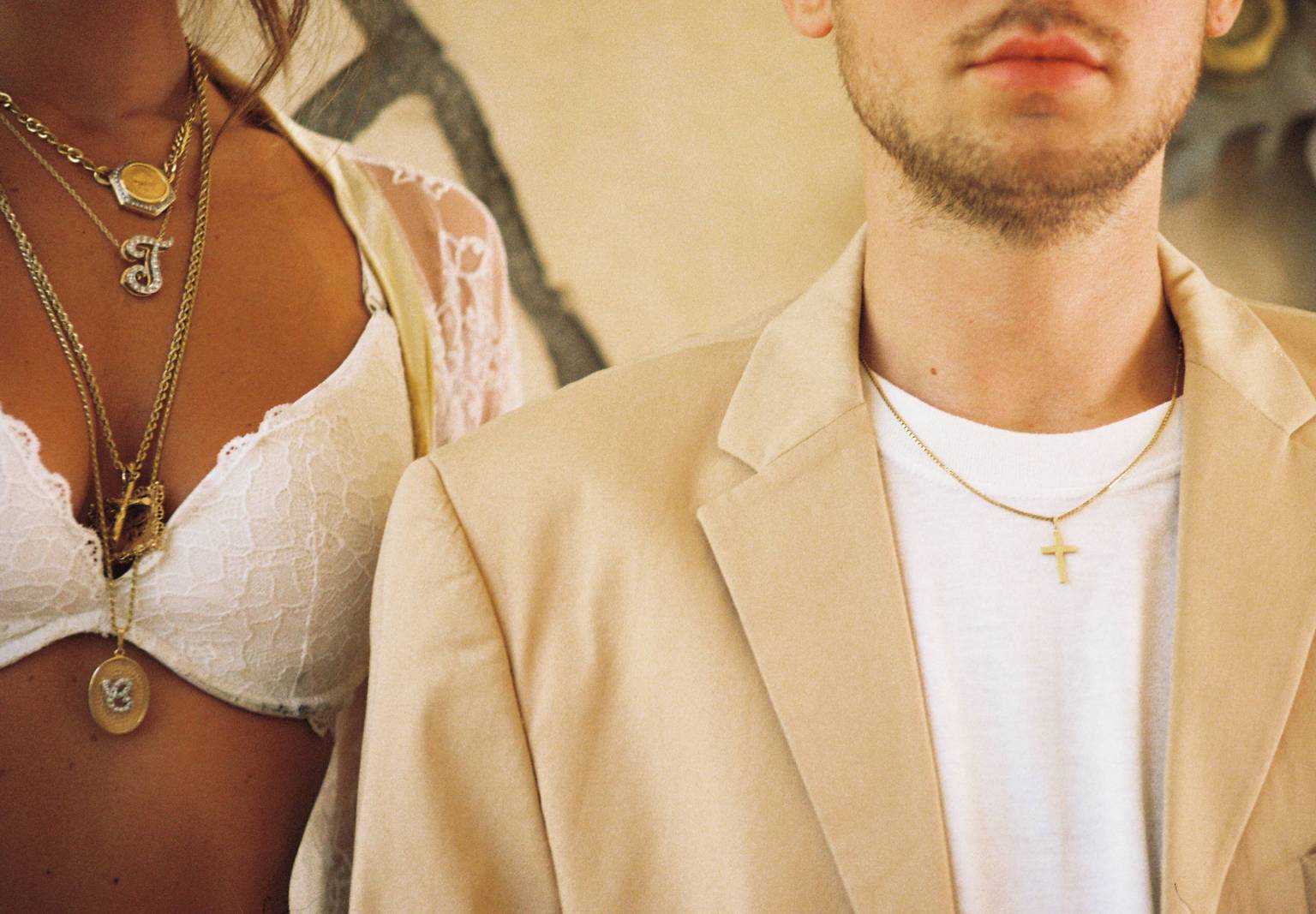 Another aspect of their shared love for vintage lies in the details within a market that Gaia describes "full of mass-produced junk."
"We put a lot and thought into everything we do and try to rework the garments time after time so they are the best they can be in terms of fit and function. We just want to make beautiful honorable clothing that lasts." Part of creating clothing with this ethos is resisting the advice of many industry folks who have suggested they do things in a cheaper way—aka outsource overseas. "What this kind of industry has been reduced to is how can we do this the cheapest way and it really does show in the clothes that you see in the stores," Caprio says.
Next came the completion of their first collection in spring 2018, which included a playful nod to 1950s waitress uniforms in the form of a knit collared short sleeve top (
the Bambina top
) and a flirty A-line dress with form fitting princess seams and daisy chain trimming (
the Margherita dress
).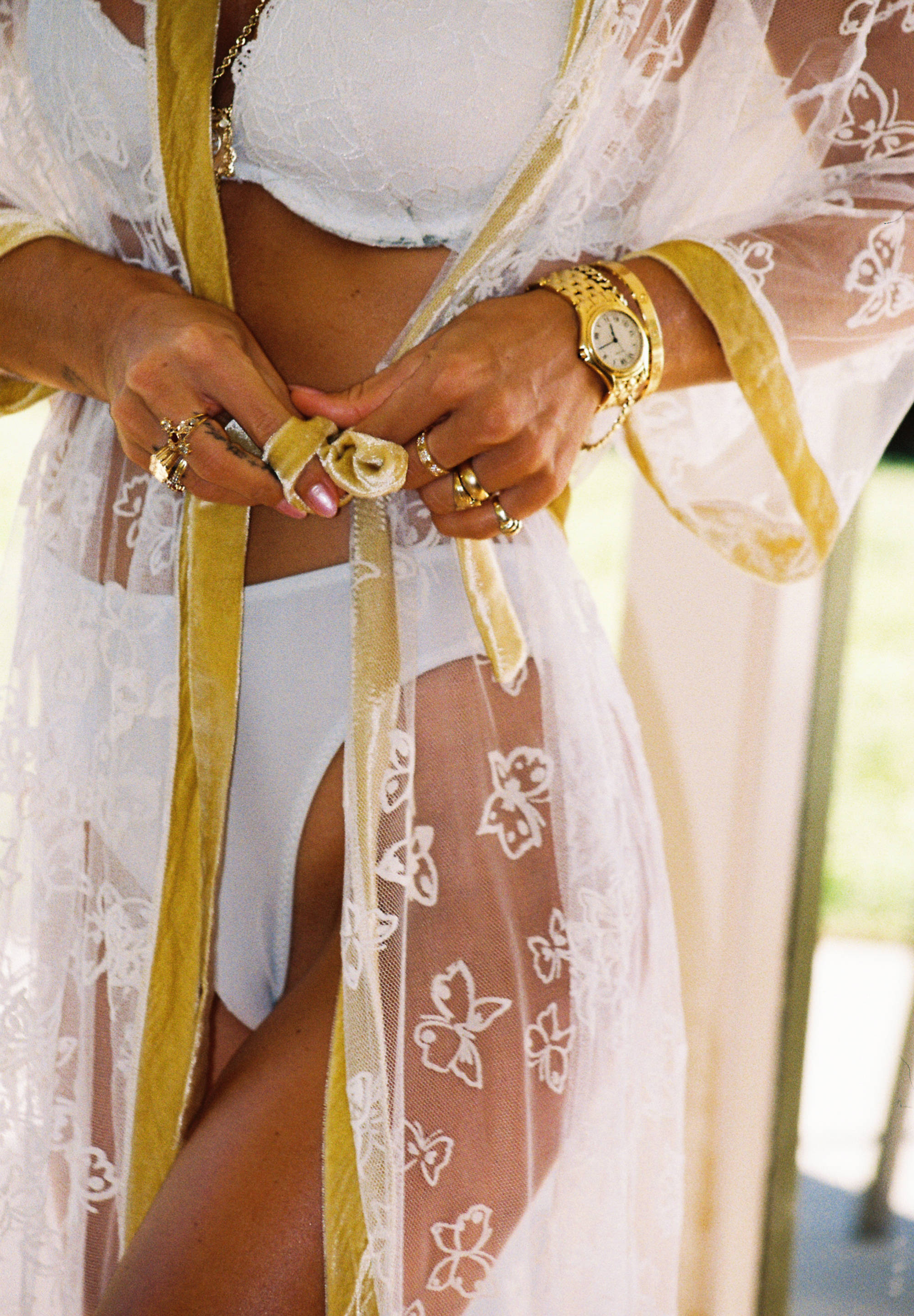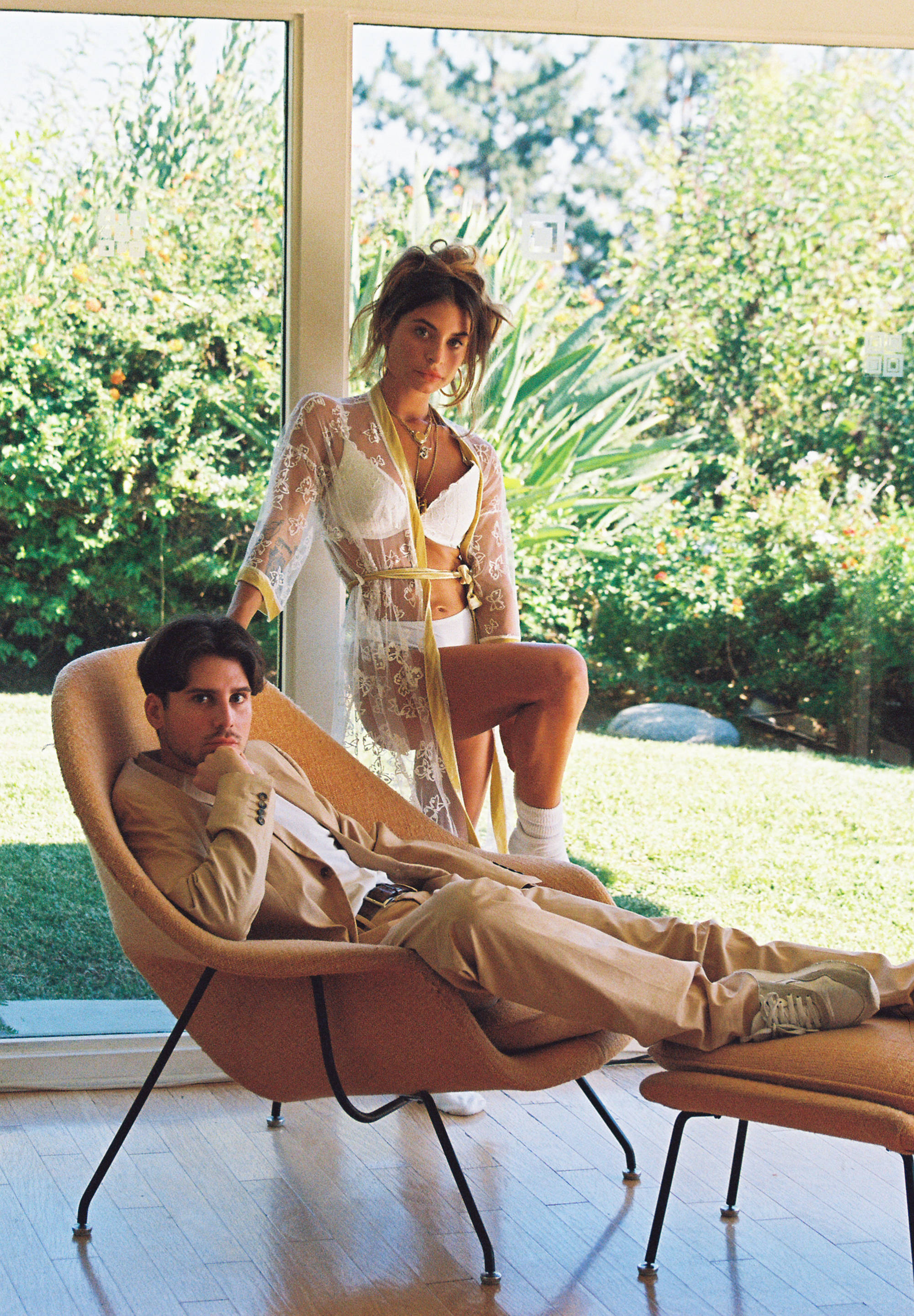 The duo's big break came a month after launch, in April 2018, at the
Coachella Valley Music & Arts Festival
in Indio, California. Gaia had sent a product sample to Bella Hadid's stylist, Mimi Cuttrell, via a friend, which somehow became
Hadid's outfit of choice at the festival
. Her Instagram post wearing the Salinas top (their very first piece for pre-sale) has racked up over a million likes on Instagram, thus generating interest in the brand from her devoted multi-million following and eventually from publications like Refinery29 and
Who What Wear.
"I cried when I saw the picture," Gaia recalls. "It was so emotional," Caprio adds. I had tunnel vision or focusing on one thing so deeply and then I looked up and saw all our hard work living in real life and I think that moment made it real for us—and to others as well. We were putting so much into it and there was obviously no reward yet. We weren't selling anything yet. So it was just this really validating moments that what we were doing was worth our time."
It also directly impacted their business, which was finally, as a result of press impressions turning into sales, able to move out of Caprio's 500-square-foot apartment and into its present-day Canal Street office. They credit this to the power of social media. "Our business is completely through Instagram," Gaia says.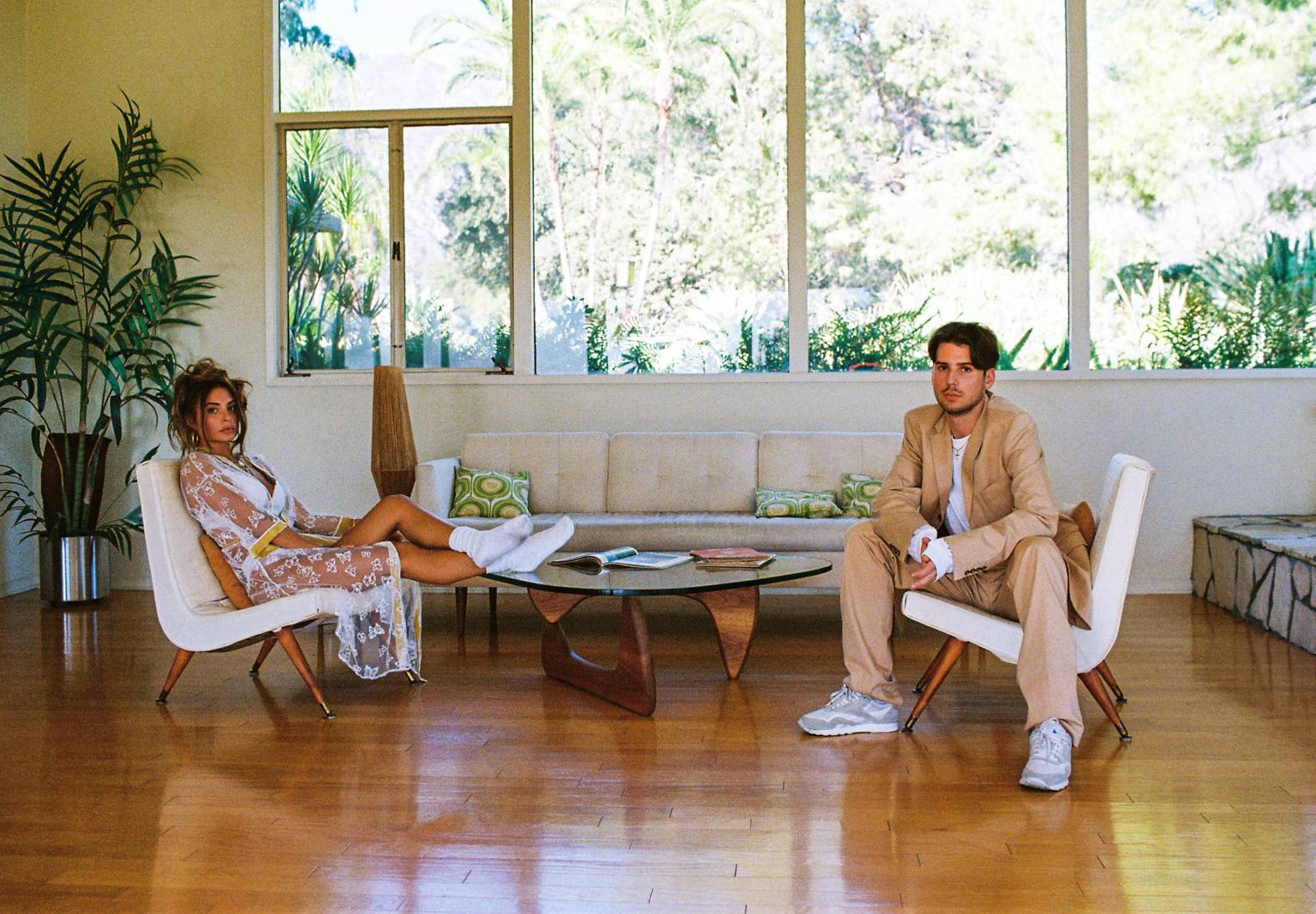 "I think that honestly we're just like being ourselves through the sort of amplification of our Instagram handle," he says. "And we find that people really respond well to what Lisa and I create together. Like we'll just go out, she's wearing Rosemilk, we'll take some pictures on the iPhone and we'll post them and they just…they go viral."

"People today are looking for authenticity more than ever," Caprio adds. "And while we could spend the time trying to do the glossy images with professional photographer and lighting in the studio, we just don't even think that that would really help us. Like it's just not us."

For the duo, whether it be their clothing or the Instagram account its shown on, it all comes down to authenticity and detailing, crafting an artisanal quality to the work that voids any stench of mass production. Gaia sums it up as follows: "We want people when they see the name Rosemilk to automatically associate that with just beautiful detailing, good construction and brand that has a heart."