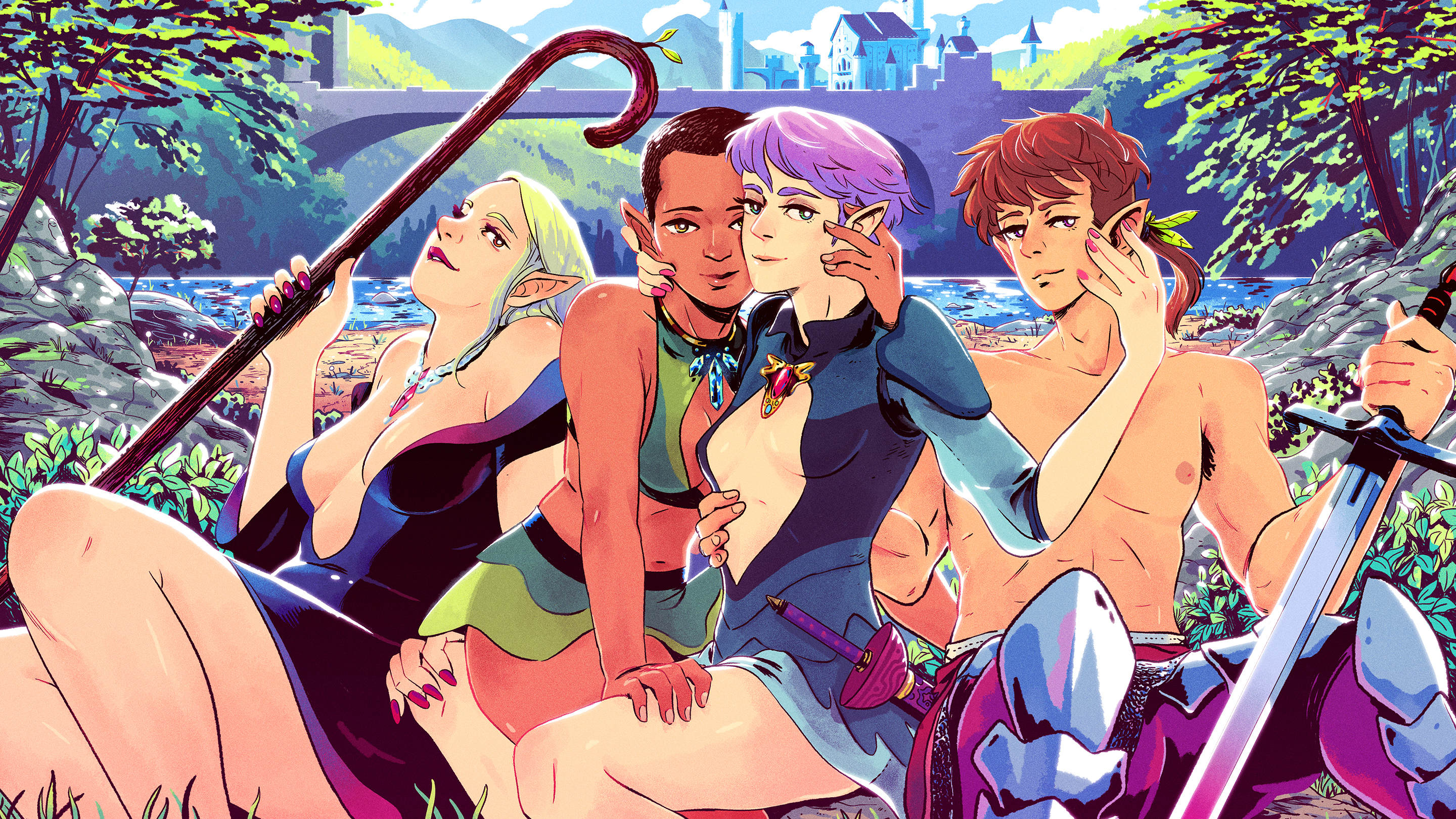 The Sexual Revolution of 'Dungeons & Dragons'
Written by Tony Tran
Illustration by Kyle Fewell

Published on

June 19, 2018
A watershed moment for Dungeons & Dragons happened in two paragraphs. They're in the Player's Handbook, under a section header that, when compared to the surrounding, dense rules on game play, sticks out like a sword in an orc's back: Sex.

"Think about how your character does or does not conform to the broader culture's expectations of sex, gender, and sexual behavior," the section reads. "You don't need to be confined to binary notions of sex and gender. [...] You could also play a female character who presents herself as a man, a man who feels trapped in a female body, or a bearded female dwarf who hates being mistaken for a male."

This might seem like another character-building suggestion buried in hundreds of others. For players who are queer, transgender or non-binary, however, these paragraphs are huge. Because for the first time in its four-decade history, D&D did something it never did before: It acknowledged those players.


D&D's creator Gary Gygax was a self-described "biological determinist," which is another way of saying he was a sexist asshole.

"We not only wanted to make sure that our queer players saw that our game recognized their existence, but show that it created a place for them at the game table," says the game's lead rule designer, Jeremy Crawford. "We also wanted to give anyone a chance to explore identities different from their own and walk in somebody else's shoes in the safe space of the game."

That section was the bellwether for a larger trend of inclusion for the game. Since its publishing, players have encountered same-sex dwarf couples, fearless transgender fighters and queer characters of all types in D&D adventures.

A newly released supplementary book, Mordenkainen's Tome of Foes, even gives players the chance to play gender-fluid elves who worship a hermaphroditic elf god named Corellon Larethian. "It's not just to show that they're androgynous," says Crawford. "These are elves who can magically decide whether they want to be male, or female, or neither each day. They are the blessed, viewed as modeling their god."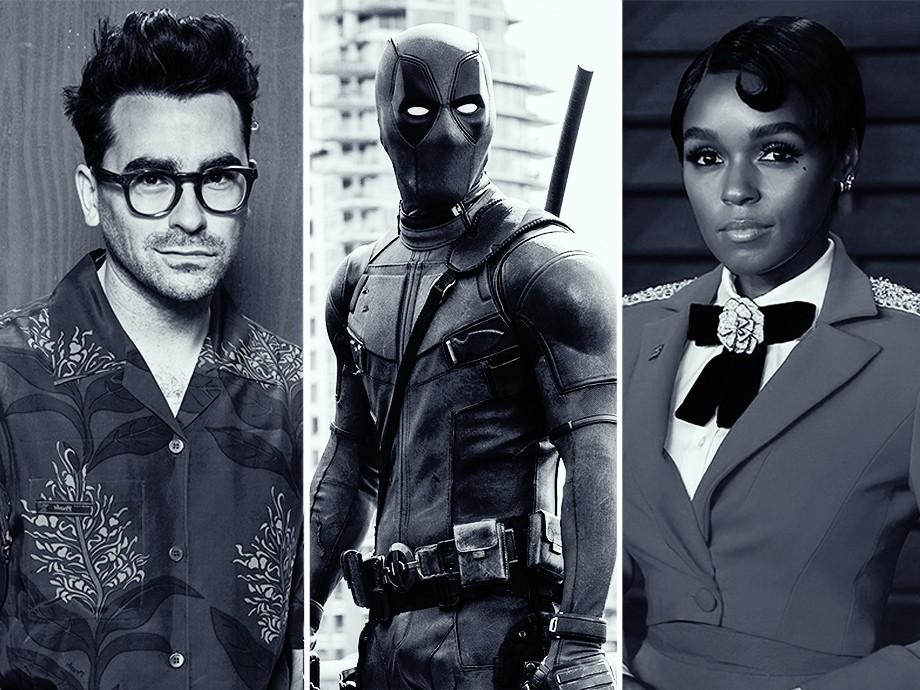 A rising number of TV shows and celebrities are flipping the script on sexual orientation
So not only is D&D encouraging players to create characters of all different types of sexual identity. It's actually crafted a framework for them to do it. Being queer and gender-fluid is celebrated. You're not an outcast on the fringes of the gender binary. You're a hero blessed by a god.

This is a stark departure from where the game began. D&D's creator Gary Gygax was a self-described "biological determinist," which is another way of saying he was a sexist asshole. "Gaming in general is a male thing," he told Icon Magazine in 1998. "It isn't that gaming is designed to exclude women. Everybody who tried to design a game to interest a large female audience has failed. And I think that has to do with the different thinking processes of men and women."

Early rules even specified that female characters had to be weaker than their male counterparts.

And then there's the infamous "Random Harlot Table." In 1977, Gygax released Advanced Dungeons & Dragons, which included a table of 12 different types of sex workers a player character might encounter in their adventures. These include the "brazen strumpet," "saucy tart," "wanton wench," and "haughty courtesan."

While never explicitly condemning women or LGBT individuals from playing, Gygax didn't encourage it either. Early rules even specified that female characters had to be weaker than their male counterparts.

That makes sense when you consider how gamers of this era were synonymous with outcasts and losers. They were proto-incels, if you will: young virginal men so frustrated with their station in life they carved out high-fantasy worlds where they could be literal kings. They were reluctant—if not outright—belligerent toward any woman who wanted to encroach on that kingdom.

When women did play, they sometimes suffered through trauma like in-game rape and sexual assault. "I have had my characters raped [by the GM]," said one player on a 1999 thread on the topic. "I can say from experience that even though I know I am not my character it is very traumatic."

This standard seemed to shift in 2014 when the fifth edition of Dungeons & Dragons declared itself open to players and characters of any gender or sexual proclivities. Before gender-fluidity had even broached the mainstream media via Teen Vogue covers and characters on prime-time sitcoms, Dungeons & Dragons underwent a sexual revolution.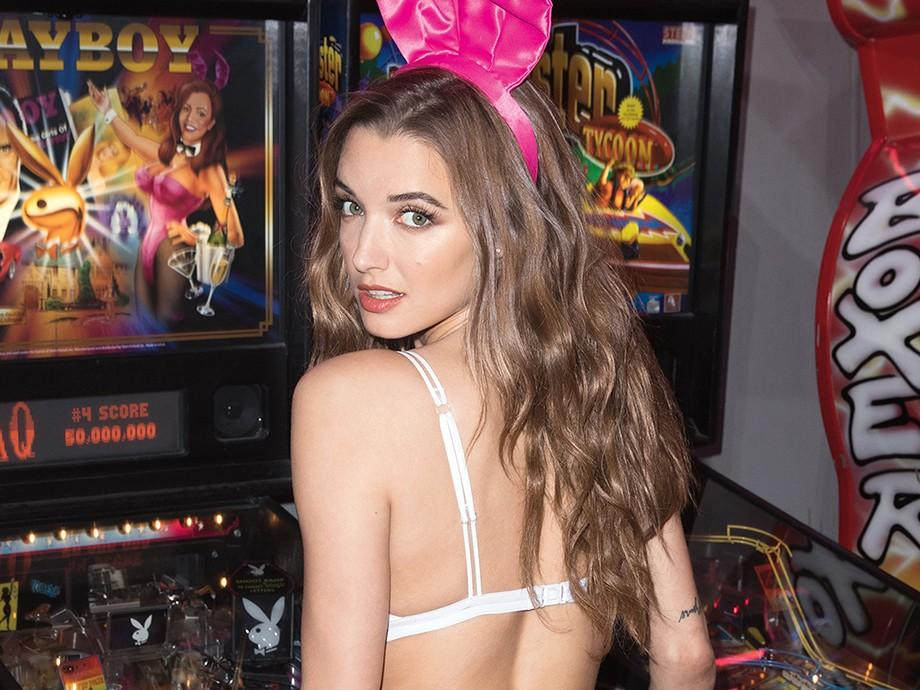 Rachel Harris, Alyssa Arce, Gia Marie & Kayslee Collins hit the arcade for some serious game-playing
Today, those aforementioned outcasts are cool. Trending. Understood. They land podcasts like The Adventure Zone and Not Another D&D Podcast. Their YouTube and Twitch streams, such as Critical Role, boast millions of fans the world over. The game has even had a testosterone injection, with muscle bound celebs like Vin Diesel and Joe Manganiello professing their love of the game.

In no small part to the shift towards sexual and gender inclusion, Dungeons & Dragons may be more en vogue than ever before—and it may arguably be the sexiest game on the market, too, no Miami Beach prostitutes required. It's a shift that has hit close to home for the game designers.

"For me, it's personal," Crawford says. "Not only with my experience as a gay man, but my experience with a trans brother and knowing that trans people are often pushed to the side and viewed as the quintessential outsiders. So it's not an abstraction for me. It's a real person. It's my brother."

The game will always be synonymous with weirdos and outcasts, but that's what makes it great. Players will always flock to D&D because of one salient truth: When you spend so much time feeling uncomfortable in your own skin, you seize the opportunity to jump into someone else's (even if that someone is a four foot-tall gnome).

Even so, D&D and gaming culture still have a long ways to go. Though it's to a lesser degree than in the past, women and LGBT players still suffer open hostility in gaming and the world at large. "I remember once someone yelled homophobic slurs at my husband and I because we were doing the horrific thing of holding hands on the sidewalk." he says. "So those rules are very important to me. I want to make the world a better place for queer members of my family, and I feel a responsibility to make the world a better place for queer young people."

And Dungeons & Dragons is taking big steps to include those unseen and unheard. That's something to be celebrated — even if it just seems like two paragraphs in a handbook.