There was something different about Frank Zappa. Even with a catalogue that counts 62 albums, Zappa never quite resonated with a mass audience like, say, The Rolling Stones. But that's part of his magic. His work, 25 years later after his death, still holds onto an evident breadth of eclectic expression that is both unforgettably and unapologetically impossible to categorize.
"My dad's music is really its own style of music and there really isn't anything like it," Dweezil Zappa enthuses.
During his 1993 Playboy Interview, Zappa's terminal prostate cancer was only evident a few times throughout the day-long interview. When Contributing Editor David Scheff "asked if he wanted to take a break and resume later", Zappa continued to insist, "'let's keep going.'" Beyond a very candid (and frighteningly predictive) discussion about the future of
United States politics
, Zappa hinted at his resilience despite losing his years-long cancer battle on December 4 of that year: so many albums later, it was only the last album Zappa released in his lifetime,
The Yellow Shark
, that he believed achieved what he had been working toward during his 30-year career—a defiant iconoclast utilizing a rock band as his chamber ensemble.
"He had set an extremely daunting task for himself very young," said Alex Winter, actor, director, and producer of forthcoming documentary,
Who the Fuck is Frank Zappa?
. "He was going to be a composer on his own terms in a culture that was clear to him from early on was going to be opposed to him at almost every turn."
Zappa always flirted with Modernist string music, but he really married the form in 1983 with the release of
London Symphony Orchestra, Vol. I
, his fourth project to employ an orchestra.The album inspiring revolutionary recording and editing techniques to take on an orchestra, but when asked if he expected to make any money off the concerts and tapes he flatly said no. "Why then do you do it?" a TV reporter asked him at the time. "I came here to spend money on an English orchestra to record my music so I can take it home and I can listen to it. And if somebody else likes that kind of stuff I will make it available on a record so that they can hear it," Zappa replied.
Following a decade as Mothers of Invention's guitarist, Zappa's debut solo effort (and first symphonic album),
Lumpy Gravy
, was released in 1967. Original Mothers of Invention member Elliot Ingber remembers Zappa as "an excellent musician to say the least. [He] conducted the crap out of that situation like a real conductor." When he asked Frank where he'd learned to do that, he replied, "I went to the library."
From my perspective it seems that all he really wanted was to hear his songs played accurately, and enjoy himself during the process,

1971's 200 Motels was a movie soundtrack grounded in rock and punctuated by symphonic music performed by the Royal Philharmonic Orchestra. For Lumpy Gravy, Zappa approached the podium because he was barred by his label from playing for another record company, but his contract did not stipulate that he could not conduct. This time around, he let Elgar Howarth do the honors.The results, however, did not live up to Zappa's standards. "It's very difficult to get a lively, happening feel with a bunch of people like the Royal Philharmonic Orchestra," he says. "That was the most ill-behaved bunch of potheads I've ever worked with."

Zappa was meticulous and expected a lot from his players. From '76 to roughly '84, Ray White played guitar for Zappa. He referred to him as a task-master, but also a mentor. "I knew everything he did was out of a perfection point; not out of some egotistical, arrogant point." This is because, as keyboardist Don Preston said, "There wasn't anyone writing music of that complexity back in those days." At least not under the guise of rock music.

Arthur Barrow, a bassist in Frank's band from the late '70s to early '80s, ran rehearsals in his boss' absence. "He was a very stern employer," Barrow says. "He didn't like any screwing around. He constantly reminded band members he had a filing cabinet full of resumes of people that wanted our jobs." Zappa wanted his musicians to be the top talent around and while he put a lot of pressure on his bandmates (and himself), he was, as bassist Scott Thunes remembers, fair.Former members like Mike Keneally, who played on tour in 1988, remembers who thrived off passion. "From my perspective it seems that all he really wanted was to hear his songs played accurately, and enjoy himself during the process," Kineally says. And according to Paul Carman, who also performed with Zappa in 1988, the artist treated practice with the same enthusiasm as a a child in a sandbox. "Steve Vai, who played guitar with Zappa from 1980 to 1983 agrees: "He pulled the best out of me."
In more ways than one, Frank Zappa was a pioneer ahead of his time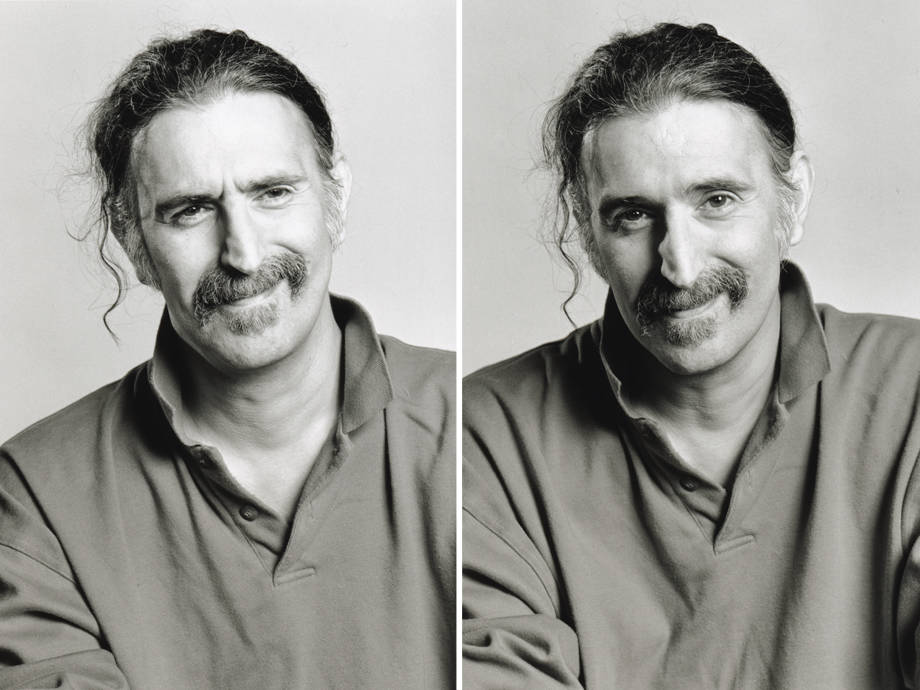 Financial constraints eventually sucked the joy out of the process. To work with an orchestra or large band was costly and editing mistakes out of analog tapes was a laborious process. Then, in 1982, he acquired a gadget that would change the course of his music-making during the last decade of his life. The Synclavier is a digital synthesizer of which Zappa was an early adopter and on which he created a string of classical records. "With a Synclavier," Zappa said, "you push a button and you get a finished composition which, I'd say, is every composer's dream."

It was the Synclavier that helped Zappa complete his most ambitious project, the two-act opera known as Civilization Phaze III. Released posthumously in 1994, the compilation that took him nearly a decade to complete is a true demonstration of Zappa's surreal strength as a composer. Decadent and thick, the artist was one of the first to present the depths that synthesizers could dive. His instruments travel seamlessly from song to song, from the haunting "Dark Water!" to the tender "Buffalo Voice."

"In time, that music that Frank composed and released on the Synclavier will be studied by scholars and pointed to as being truly ahead of its time," Vai said, remind Playboy of his post-humous 1995 induction into the Rock and Roll Hall of Fame."Frank Zappa's scatological lyrics and searing, fluid guitar solos always have overshadowed the serious composer who brought an appreciation of classical music to his loud rock records."