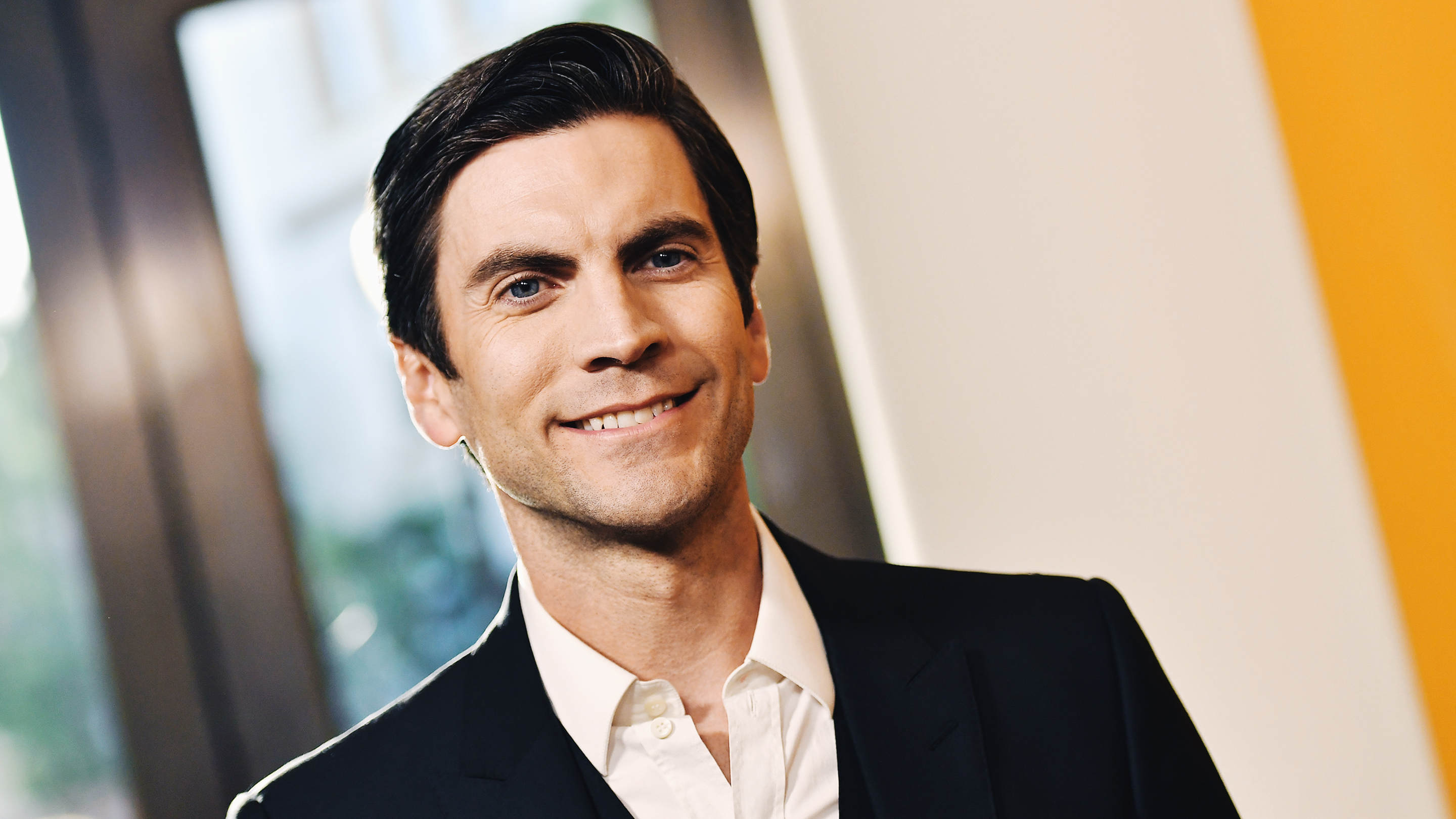 Wes Bentley Rides to 'Yellowstone,' Armed With New Strength
Written by Zan Romanoff

Published on

June 20, 2018
Dear Wes Bentley: I am very sorry, but I am going to open this profile by talking about your shoes.

One of the weirdest things about interviewing a celebrity is that you both know that you are scanning them at all times, looking for a tick in their behavior, searching for a moment of spontaneity in your conversation, which will humanize them for the reader. He makes a joke! She orders the French fries!

So when Wes realized that the girl he'd been making genial elevator small talk with about how miserably tight his brand new dress shoes are, in fact, was a reporter there to interview him, he knew what was coming:

"Wes Bentley hates his shoes."

I wish he was wrong. I would love to play a little less closely to type here. But how can I resist telling you about sitting in the lobby bar of the Four Seasons Beverly Hills with those piercing blue eyes, that sweep of a jawline, that handsome, serious man, as he took off the shoes and sat, sock-footed and palpably relieved, across the table?

I can't. I'm sorry. It was humanizing. Wes Bentley seriously could not deal with those shoes.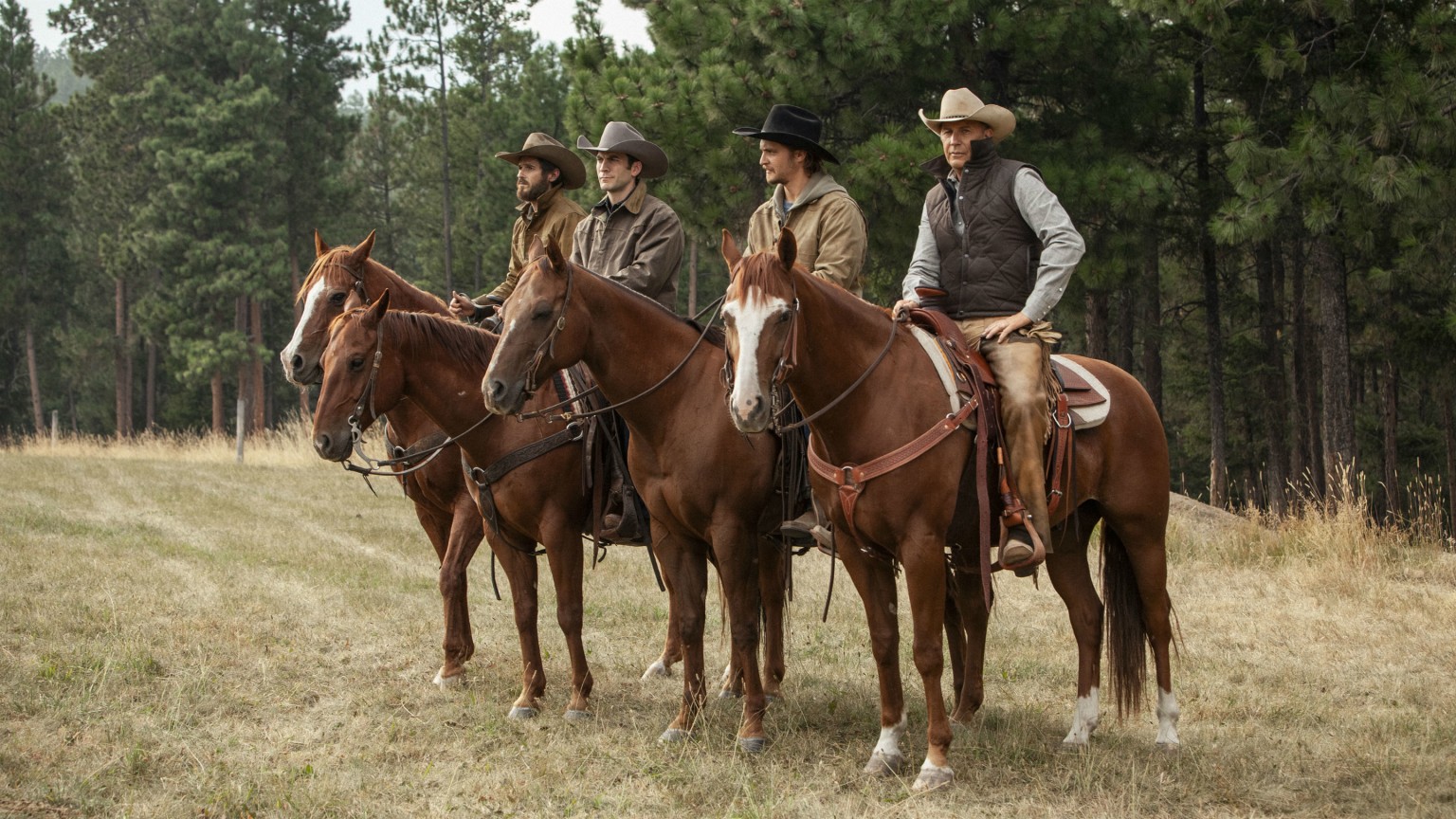 I had not expected to find myself joking around with him. He has a face made for drama, and a life and career that's been chock-full of it. Bentley's breakout role was Ricky Fitts in
American Beauty
; it earned him a BAFTA nomination and an eternal spot in the American Pop Culture Hall of Fame as "the dude who thought a plastic bag was the most beautiful thing he'd ever seen."
But with early and near-instant fame came the twin demons of insecurity and notoriety, and Bentley descended into a heroin addiction that would cannibalize most of the next decade of his life. It wasn't until 2009 that he got clean and started rebuilding his career. He's worked steadily since, scoring roles in big-budget films like
Interstellar
and
The Hunger Games
, as well as indie successes such as
3 Nights in the Desert
alongside Amber Tamblyn. He spent three seasons on
American Horror Story
: He was a supporting cast member on
Freak Show
and
Roanoke
, and part of the main cast for
Hotel
.
Yellowstone
has him playing a buttoned-up—literally, his shirts are fastened all the way to the collar—lawyer named Jamie Dutton, the son of Kevin Costner's John Dutton, who owns the largest contiguous ranch in the U.S. The show plays out like a good, old-fashioned cowboys-versus-Indians Western—except that since it's set in 2018, it's more like cowboys versus Indians versus land developers, and there are meth labs and Native-owned casinos aplenty.
Bentley had been looking to work with
Taylor Sheridan
, the series creator, ever since he first saw the Sheridan-penned 2015 film
Sicario
; the actor was particularly excited when the project Sheridan had in mind for him involved the West. "My dad loved Westerns, and we'd watch them at home on Saturday," he says about growing up. Plus, he was ready to get physical: "I love horses; I've ridden for a long time," Bentley explains. "I thought I'd be on horses, in cowboy gear."
But, nope. Instead, "I'm the lawyer."
There are roles that are harder to shake, and darker. I couldn't shake [American Horror Story] at home. I'd have nightmares.

He spent the early days of the shoot riding around whenever he could, even when scenes didn't call for him to mount up. "I was defiant," he says. "I was like, 'Look, Taylor! Look how good I am on a horse! Can I get another scene on a horse?'"

The answer remained: no. Instead, he had to take a deep dive into what it means to be a lawyer in a family that likes to live lawlessly. "I discovered what a lawyer can really do: They're the best at knowing how to break a law," Bentley says. "That's the whole point. You know how to get away with stuff, and that's why people pay you a lot of money. It's not because they're trying to protect themselves from the law; they're trying to find a way around the law. 'Find the loopholes, get me through them, make me more money. Do it now. Do it all day, and all night.' So then it's a lot about sacrifices."

(In contrast, Bentley says, "My life is: I'm a dad, and I like to play sports, and I like to watch dumb comedies.")

Yellowstone also offered him the opportunity to think long and hard about the American relationship to land. In terms of the modern West, Bentley says, compared to the Old West he grew up on, "Things are still the same, but very different. It's still about land. When you go to the West, and you go to Montana and stay for as long as we did, you really learn that it's about land and ownership, all the way back to the Homestead Act. It's always been about claiming land, as far as European influence."

Bentley continues, "So it's fascinating to see Taylor tell that because he tells it from a Native American perspective, and the relationship with land that usually prevails in a Native American society, and also a European society, and what land means to Europeans. And specifically those who came to America just for land, and how you had to hold onto and fight for that land. We still have that same fight today."

He's also aware that the show has some difficult modern echoes as far as its depiction of gun violence is concerned. "It's tough," Bentley admits, to balance his personal feelings on guns with the show's imperative to tell the truth about life in communities, where ranching is a profession and hunting a regular pastime.

"I have kids, they go to school, I have my fears about them going to school. But as far as the story goes, it's a necessary part," he says. "We can't lie and say there's no guns. The honest truth is, the West is filled with guns, and filled with people who love their guns and use their guns."

I've been through that before, the star machine. It's intense.

He tries not to take the intensity of his work home to those kids, who are currently 4 and 7—old enough, he says, to start to notice if Daddy isn't quite himself at the end of a long day. He doesn't mind if they sense that he's a little distracted, but he doesn't want the violence of the stories he's telling on set to seep into their lives. "I just kind of breathe it out," he says of his mindset before heading home.

But that's not always enough for his subconscious. "There are roles that are harder to shake, and darker," Bentley says. On American Horror Story: Hotel, "I couldn't shake it at home. I'd have nightmares."

One night in particular, when his son was 4 or 5 years old, he crawled into bed to sleep with Bentley and his wife, producer Jacqui Swedberg, as the youngster often did. But Bentley was in the middle of a nightmare, and, sleep-addled, he mistook his son for an attacker. "I picked him up, and I started screaming!" he says now. "And he started screaming. I picked him up and put him on the ground before I realized it was my boy, and he was terrified."

It ended up OK: "My wife and I started laughing because of the absurd noises we were making, screaming about my child supposedly attacking us—he then started laughing. Thankfully."

The benefit of having a long career—early success, and early misery—is that it helps Bentley keep things in perspective, mostly. He used to try to distance himself from the job by thinking of himself as an athlete, cast to do something physical, rather than an actor who had emotional commitments. "In a sick way, it was something I could control. It had nothing to do with acting or storytelling," he explains.

But now, clean and sober, a happily married family man, he's very invested in the narratives of the roles he takes on. "I think about my career all the time, every day, but I never really think about it in the sense of, What do I want it to be?"

Instead, he considers roles specifically: "I might have a sense of something I might want to do," he says. "I might want a character with more energy, but I can't say specifically what their energy would be, or what story they're telling. I just know, I'll do someone with more life to their dialogue."

In the same vein, he tries not to worry too much about "where will this put me on the map? I've been in this long enough to know that I'm not tightly in control of that. That's OK." He may or may not ever work on an American Beauty-level project again; either way, he's not worried. "I'm not aimed away from [stardom], but I'm more focused on what the actual work entails and what that would mean," Bentley says. "I've been through that before, the star machine. It's intense."