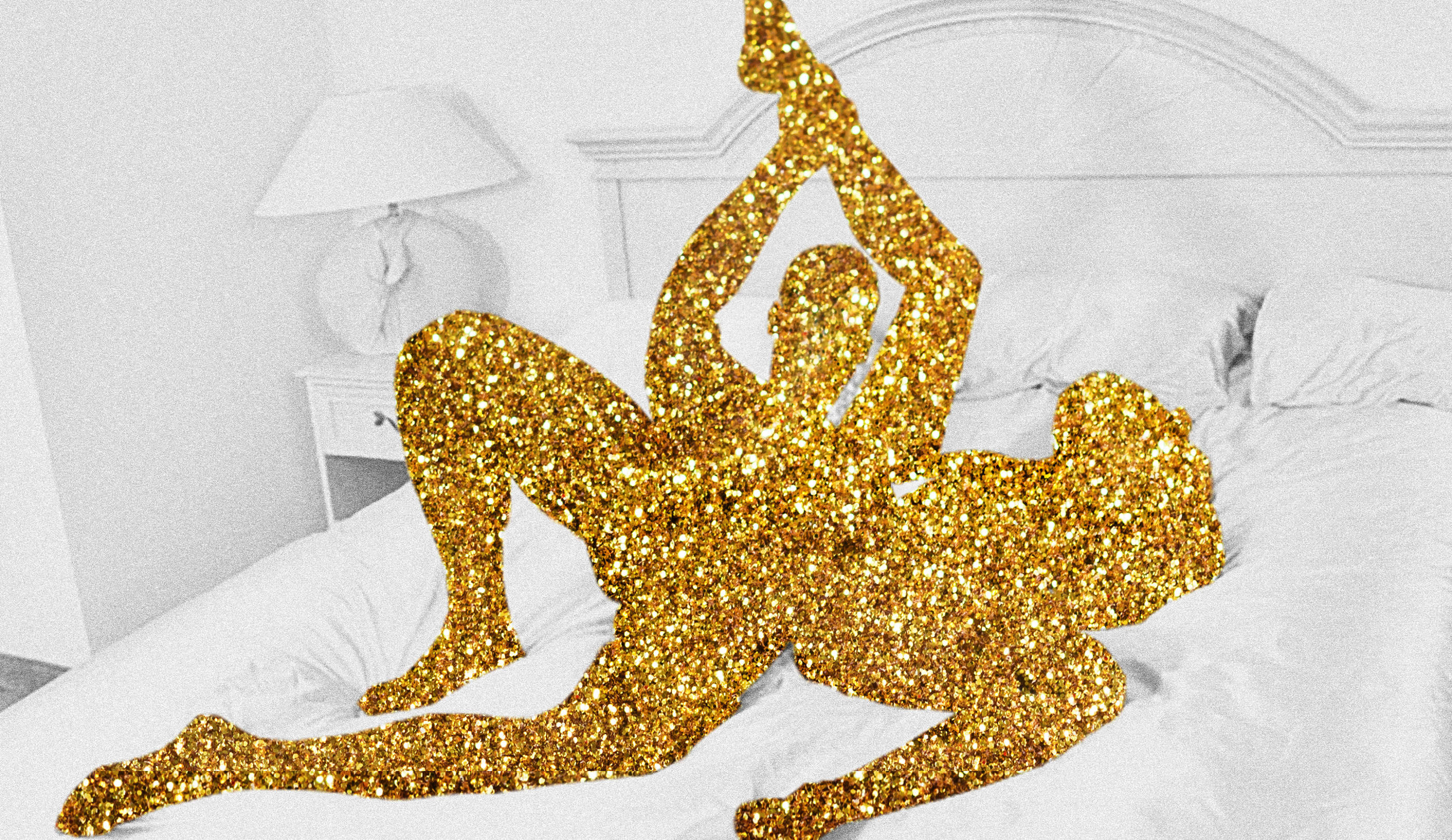 Why Don't Women Watch Porn? (Or Do We?)
Written by Shan Boodram
Illustration by Katie Bailie

Published on

December 11, 2017
Before we go any further, let's address the thong-rocking elephant in the room: Women do in fact watch porn. In 2013, a PEW research poll found that only eight percent of women regularly engage in the red dot-com district, a number so low even grandma raised an eyebrow. So, a couple years later, Marie Claire tried a survey of their own and found that one in three women (so, 22 percent more than what Pew found) watch porn and 10 percent of them watch every day. This sounds more reasonable given that Pornhub had 23 billion (yes, with a B) page hits last year alone.

Now that we've set the foundation, let me be clear that this article is anecdotal. I am by no means speaking for all women. The goal here to shed light on the roughly 60 percent of women who say they don't and, moreover, supply an invitation for those closest to us to show us why we should. One of my favorite books, What Women Want by Daniel Bergner, is 200-plus pages of proof that women respond to sexual stimuli as often and as physically as men do, which means biologically, there should be no differentiation in porn-viewing among the sexes. That means the block is societal and institutional. I can go on about the negative side effects of that, but one positive is that nurture can be less consequential than nature, so let's push forward and see where we get. I admit I'm an overachiever when it comes to the bedroom, so I took to my social media and posed the question "Why don't women watch porn?" to the women who follow me. Here are the top three answers.
---
It Doesn't Depict Female Pleasure Accurately
There's no surprise here. The overwhelming response I received is one I can agree with: Easy-access, mainstream porn depicts sex in an acquired way. If you have a penis, hate foreplay, don't care for toys, approach the clitoris like a third nipple and love over-the-top sounds, mainstream porn great. For everyone else, there's much to be desired. Less than two-thirds of women orgasm from penetration alone, so when the vast majority of scenes are dedicated to blow jobs and back-blowing penetration, it's easy to understand why these fantasies seem more like a tragedies.
The Fix: I hate mixing politics with sexual play, but there is a wealth of feminist porn (I agree we need a better name) directed and casted by women. Erika Lust has a subscription-based site with a wealth of kinky flicks that provide a unique and unisex experience.
---
It Feels Impolite
Many women feel like they are intruding, invading and all-around acting without consent by peering into a stranger's bedroom—or tool shed, depending on the film. The culture of consent doesn't take a break, and it stops many from getting out of their head when they're trying to break themselves off some. In addition, there is the common misconception that the female lead has been forced into the adult film industry.
The Fix: Start easy. There are videos where the actress introduce themselves, explain why they got into porn and begin by inviting the viewer, formally, to watch them pleasure themselves. These videos can dramatically ease the discomfort and guilt of first time viewers.
---