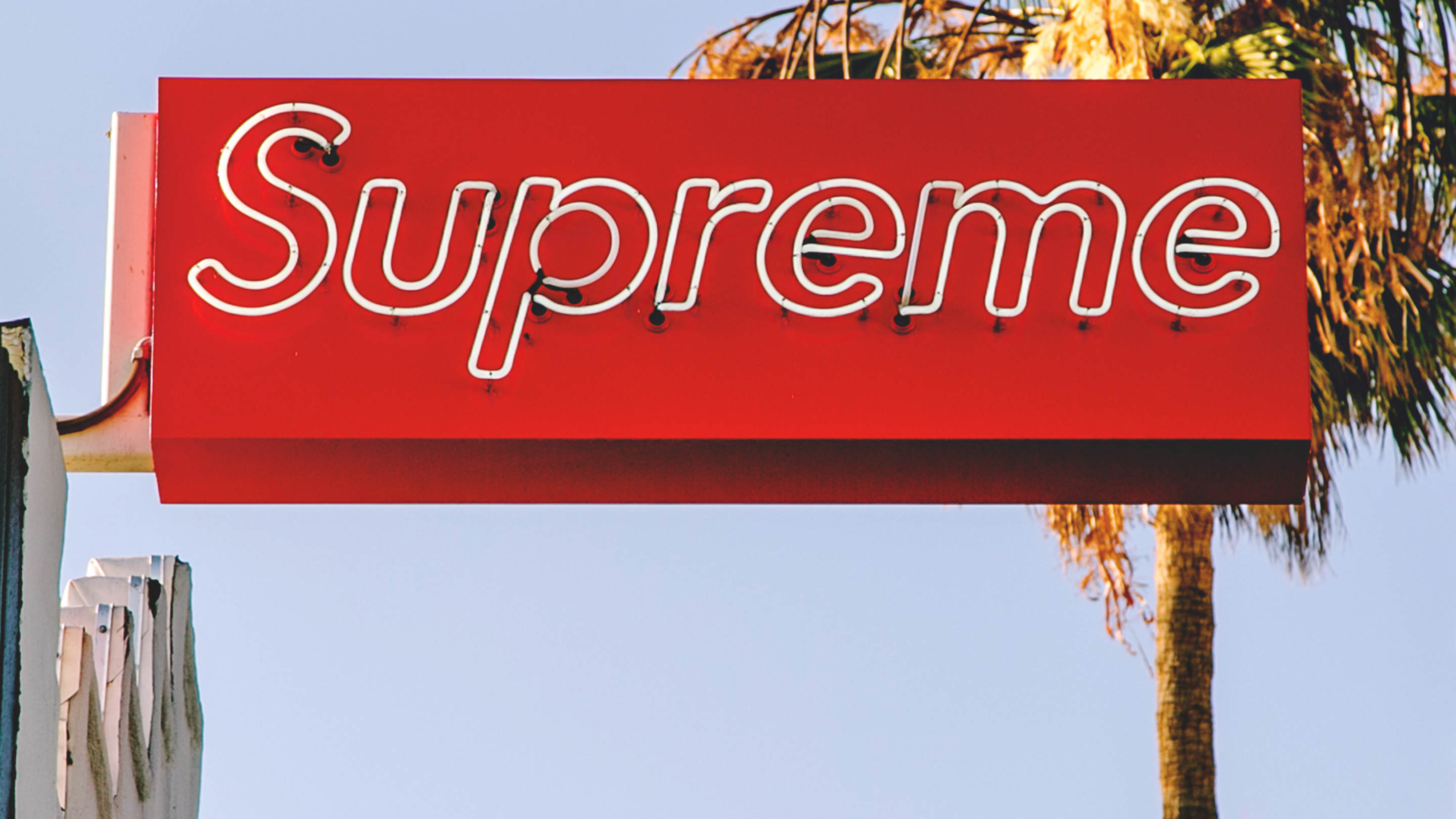 Understanding the Streetwear Phenomenon
Written by Sean Arenas
Photography by Evan Woods

Published on

June 25, 2018
It's Thursday at 8 a.m. and Edgar Gonzalez and Fernando Ruelas are chilling in lawn chairs outside rapper Tyler, the Creator's clothing store, Golf Wang (or simply Golf), on Fairfax Avenue in Los Angeles. The two 18-year-old friends set up camp at 11 p.m. the night before, yet they're not first in line. With at least 50 people behind them, Gonzalez and Ruelas are waiting to snag the latest Converse Golf Le Fleurs, and although three hours remain until the doors open, they are in high spirits.

"It's like a small gathering between friends," says Ruelas. "You meet a lot of cool people in line." Meanwhile, a mile away, on Melrose Avenue, 21-one-year-old actor Jason Lin paces outside Round Two, a secondhand men's boutique. He plans to purchase a pair of $900 Chanel sneakers teased on the store's Instagram the previous day. Lin's holding out hope that someone hasn't already beat him to it. Like Golf, Round Two doesn't open until 11 in the morning.
But this is hardly the longest time he has had to wait for shoes. When he was 16, he camped for three days outside Foot Locker for the Nike Foamposite Galaxy. "That's when I was a really big hypebeast," he says, "but I didn't get them at all." These three young men share a passion for streetwear, an urban aesthetic rooted in skate culture but embraced by the hip-hop scene and, as of late, high fashion. Like punk or hip-hop, many boast to have done it first, but one thing has always remained the same: streetwear visually voices the urban experience through apparel like tees, hoodies, sneakers, and baseball caps. In recent years, however, streetwear graduated from being a relatively niche style to a full-blown phenomenon, revolutionizing product launches with "the drop," inspiring designer brands, and creating a profitable resell market.
Founded in Virginia,
Round Two
quickly established itself as a destination for streetwear enthusiasts. Friends Sean Wotherspoon, Chris Russow and Luke Fracher opened the original store in June 2013, and they eventually expanded to Los Angeles and New York, with a forthcoming location in Miami. The popularity of their
YouTube
channel (currently 146,056 subscribers and counting) has made them recognizable figures in the streetwear scene. "I've been into sneakers, clothes, all of that shit since I was about 11 or 12 years old," says Fracher. "The second job I've ever had was at a sneaker store, and that was so I had access to all the Jordans and Air Force Ones coming out."
Streetwear is the new status symbol for a certain generation of kids, and fashion is just starting to mimic streetwear.

During the handful of years Fracher has been a business owner, he has seen the streetwear industry dramatically evolve. Just last year, Supreme, a once relatively unknown skate brand founded by James Jebbia in downtown Manhattan, sold a nearly 50 percent stake in the company to the private equity corporation Carlyle Group for an estimated $500 million. It's safe to say streetwear has emerged from the underground, with ambition to takeover. "Streetwear is the new status symbol for a certain generation of kids, and fashion is just starting to mimic streetwear," says Fracher. "Yes, streetwear is the new high fashion, but also high fashion has become the new streetwear. The line between the two is blurring. Even though a Supreme box logo hoodie might retail for $168, they're really worth $1,000. Where else can you buy a $1,000 hoodie? Balenciaga, Louis, Gucci—those types of places. It feeds the same demographic."

Ultimately, collectors vote with their dollars, and weekly drops, as popularized by Supreme, only make them more eager to splurge. A way for brands to generate hype around a limited run of product, the drop exploits consumers' fear of missing out, artificially creates scarcity, and drives up prices, solidifying the brand's exclusivity and generating truckloads of profit. It's a brilliant marketing technique, and one that makes perfect sense to Fracher. "The average Supreme drop releases four or five times as much as they did last season, which is a lot of clothing," says Fracher, "but what the drop does is create a sense of scarcity that drives demand. As more and more companies see how well it works, I don't think it'll go away. I think it's going to become more ubiquitous. If you want to sell out larger drops of clothing, why wouldn't you create this false sense of scarcity?"

Jian DeLeon, Highsnobiety's editorial director, keeps his ear to the ground for weekly drops and streetwear trends. "It really changed with the advent of Instagram," says DeLeon. "[Fear of missing is out] has been exacerbated by social platforms. If you didn't Instagram it, did it really happen?" The opportunity to snap a picture of hard-earned purchases may motivate collectors to wait in the cold for hours—sometimes days—but DeLeon identifies a less consumer-motivated reason as well. "The line is a community in itself," he says. "The drop brought a focus to what makes streetwear so popular, which is creating a community. People bond over the shared experience of waiting to spend their money on the same products."

But many streetwear diehards fear that things might be changing for the worse. Supreme's locations in Los Angeles and New York recently revised their queue systems after numerous complaints from neighbors. Lines would typically form well in advance of their Thursday drops, and the crowds became overwhelming (and sometimes unruly). Under pressure, the company implemented an online raffle ticket system designed to stymie camping. So far, it's worked, but not everyone is happy. Many fear Supreme's new system alienates longtime fans thereby harming the collecting community.

Although Ruelas and Gonzalez still campout at least twice a month for various drops, they miss the old days. "It's definitely changed. Back in the day, people were really close," says Ruelas. "Ever since the raffle system, nobody lines up anymore, so people are not as close. Everything is now online."

Christian Baum, a sneakerhead from Ohio, provides a more optimistic perspective. "Sure, people don't line up and hang out as they used to, but things change," he says. "I really don't think it has killed the community, though. If people like it and talk about it together, whether it's online or in person, there is a solid community."Fracher, on the other hand, argues streetwear's community-minded collectors are the least concerned about the new system. "There was a whole community of dudes who didn't have jobs besides standing in line and reselling shit," he says. "Now, I see a lot of those people having to scramble and hustle harder because there's no guarantee you'll be able to get your shit first. For those people, where that was their main source of income, it has shaken up their world. The people who actually want the stuff to wear will probably pay resell prices regardless of what line system there is."

Ironically, streetwear was once regarded as low fashion, but now sells for high prices. As Fracher observes, if you can't buy the hot new item when it drops, a reseller somewhere will have the goods—but expect to pay an arm and a leg. This rabid, almost cult-like brand loyalty is what makes streetwear companies the envy of the industry. Companies like Supreme now steer the trajectory of the mainstream.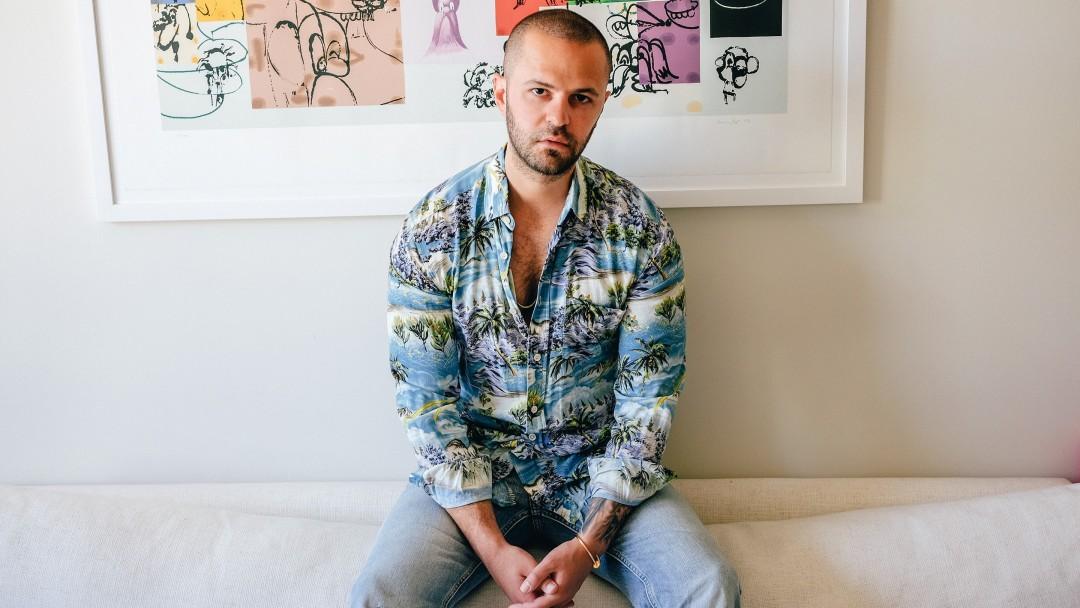 Playboy talks to Justin Reed about how he turned vintage reselling into a successful business.
DeLeon, however, is quick to note that there will always be streetwear brands on the cutting edge, who buck the status quo, maintain a subversive attitude, and remain focused on independence. "
FTP
(FuckThePopulation)," an Los Angeles brand founded by Zac Austin Clark, "retains all of the subversive attitude that garnered attention to the streetwear movement in the first place," says DeLeon. "The founder doesn't necessarily want to be stocked at a Dover Street Market or Barneys New York."
Shortly after Golf Wang opened its doors at 11 a.m., Ruelas and Gonzalez excitedly purchased their shoes, making the twelve-hour wait worth it. They plan on camping out again when the newest Converse Golf Le Fleurs drop at the end of May. Lin, on the other hand, missed out on his Chanel sneakers, but he's confident he'll buy them eventually. Although he spent hours outside Round Two, the thrill of the hunt and the opportunity to connect with likeminded individuals made it time well spent. "Streetwear is going to take over, honestly," says Lin. "It's going to take over Louis Vuitton, Fendi, and all these big brands because the kids growing up are all into this shit."
Lin is onto something. It's safe to assume streetwear is not going anywhere anytime soon because innovation and viability are intrinsic in its culture. Even if co-opted by the mainstream, streetwear designers beholden to no one will somehow find a way to inspire a new generation of devotees willing to camp out for the latest drop.