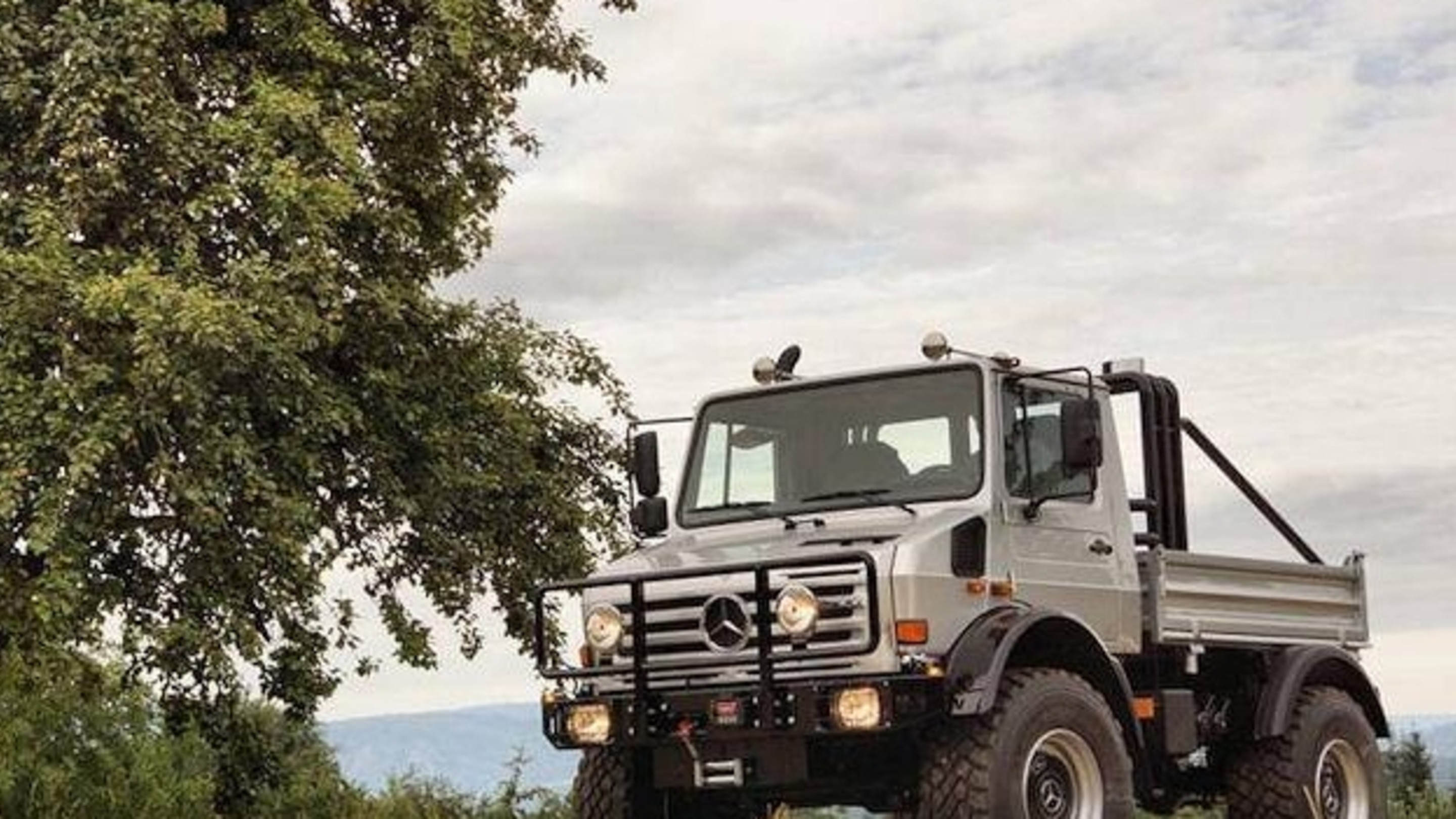 Arnold Schwarzenegger's Badass Mercedes SUV Is for Sale on eBay
Written by Justin Tejada

Published on

January 19, 2016
To raise money for charity, Schwarzenegger once allowed a donor to crush things in his tank. Yes, a real tank. He was the first civilian to own a Humvee after he saw a group of them ride by while he was filming Kindergarten Cop. Schwarzenegger's persistence even propelled AM General to launch Hummers to the general public.

So it should come as no surprise that Schwarzenegger once owned this. This is a 1977 Mercedes-Benz Unimog, that is now being sold on eBay. The vehicle, which is primarily used for military purposes, doesn't have a lot of amenities. There is a Blaupunkt stereo and air conditioning, but passengers sit on a four-passenger bench seat. But there aren't many situations that passengers can't get out of, owing to the 6.4-liter turbocharged diesel engine and the ginormous 44.8-inch tires. This is the vehicle for the guy who really wants to sit above everyone else in traffic.

The Unimog is being sold by Texas Direct Auto, which purchased it directly from Schwarzenegger, whose signature is on the dashboard. The asking price is $350,980, but you can also make an offer. The auction ends on Thursday at 3:30 pm ET.