The first thing I asked Captain Marvel's Ben Mendelsohn when we met at Toronto's Shangri-La Hotel to discuss his recent Netflix movie, The Land of Steady Habits, was whether or not he tries to make his characters likable. It may seem like an odd question to ask the man who, since breaking out as the lowlife Pope in the Australian crime saga Animal Kingdom, has cemented himself as Hollywood's go-to bad guy. He was the slimy construction magnate John Daggett in The Dark Knight Rises; the black-sheep brother, Danny Rayburn, in the Netflix thriller Bloodline; the sinister Director Krennick in Rogue One; and the megalomaniacal CEO, Nolan Sorrento, in Ready Player One. In other words, this is a man who's become very good at being bad.

In person, however, Mendelsohn is affable and surprisingly playful, almost to a fault. When he learned which publication I represent, he launched into a monologue
about all the Playmates
he's loved before, in his signature Aussie drawl. There was not a single mention of kidnapping my girlfriend or laying waste to planet Earth—just an inspired soliloquy about yellow bikinis and lazy afternoons spent alone in his bedroom with his favorite issues of
Playboy
.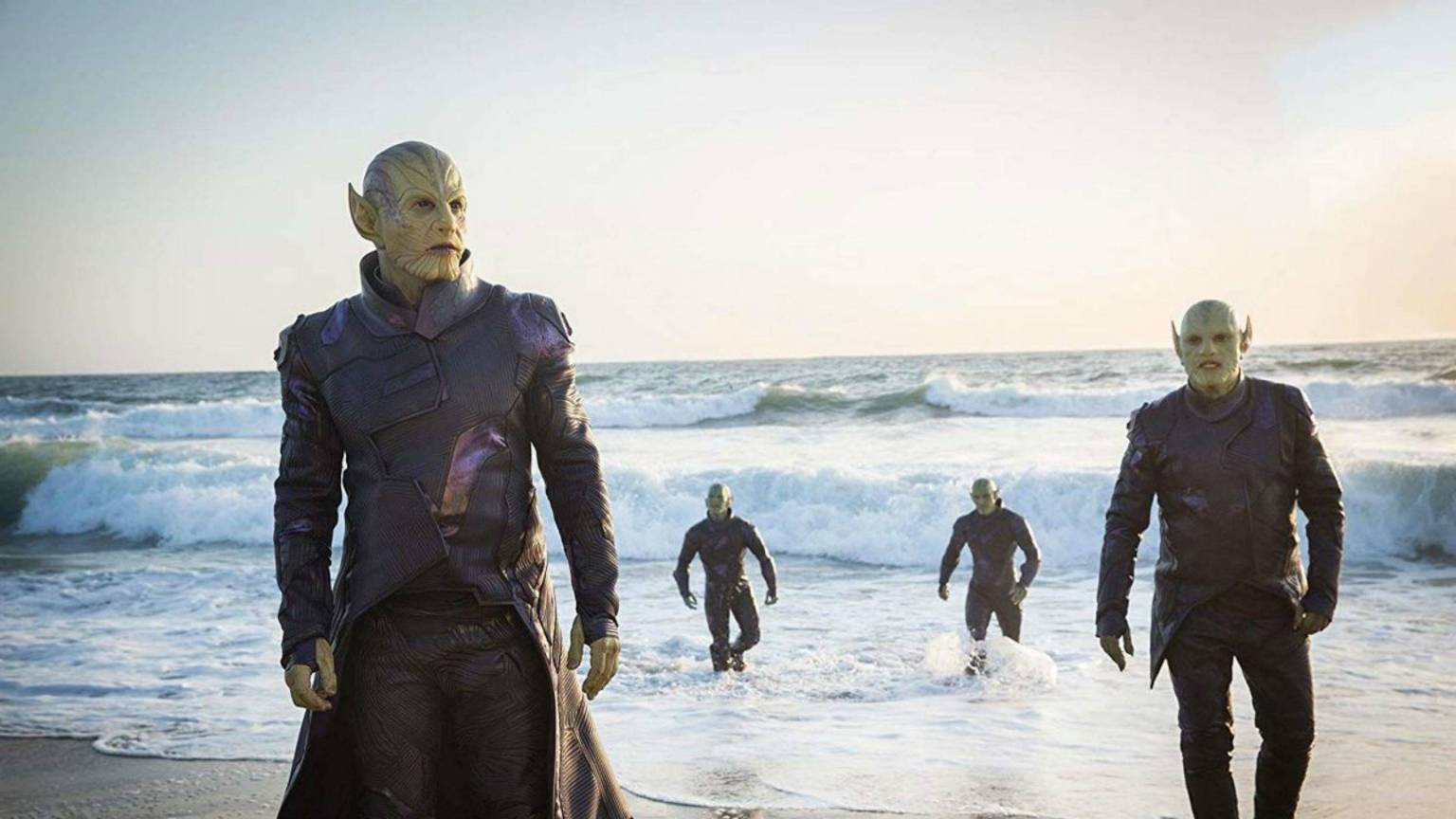 Perhaps his sunny disposition had something to do with the role he was on-hand to discuss, which by all intents and purposes, might be his most normal one yet. In The Land of Steady Habits, director Nicole Holofcener's latest character-driven meditation on the perils of adulthood, Mendelsohn plays Anders Hill, a middle-aged divorcée who lets his suburban ennui get the best of him. While Anders isn't exactly a villain per se, some might argue that being self-absorbed enough to leave your wife, quit your job and be a shitty father just because you're bored, isn't exactly a redeemable quality. And if there's anybody who's qualified to make moral judgements, it's Mendelsohn. "I don't think that he's a bad guy," he says of Anders. "Maybe that's cultural in some way. There's a slight difference between Australian and American cultures in the degree to which messing up or being a mess is forgivable or not."

Mendelsohn is uniquely familiar with the nuanced differences between his current home and the country he was born in. After making a name for himself as an actor in his native Australia, Mendelsohn did what so many of his Aussie counterparts had done before him—he came to Hollywood. But while such contemporaries like Naomi Watts, Russell Crowe and Guy Pearce shot to stardom, Mendelsohn was relegated to the sidelines. Business was so slow that he considered quitting acting altogether. But just as his self-imposed time limit was set to run out, David Michod cast him in the surprise hit Animal Kingdom alongside Joel Edgerton and, well, here we are.

In the Skrulls' evil, vile attempt to infiltrate Earth, they pick someone that looks a bit like a pudgy me. That was crafty of them.

Today, Mendelsohn finds himself bouncing in between the Spielbergs and the Holofceners of the world with equal aplomb. "I've really been able to inhabit this world where I'm sort of known but not known," he says of his career fluidity. "It's pretty cool." The one thing Mendelsohn keeps in mind when choosing his projects is his audience, a rule he picked up 10 years ago when he had a bit part in the 2009 sci-fi movie Knowing. "I was working with Nicolas Cage, and he was someone that had a very keen sense of an audience, and his audience, specifically," he explains. "He was able to think at a higher level or a different level, about what people wanted from him."

So how does Mendelsohn apply that dictum to his own career? "My thinking about that is just not wanting to rip people off." It's exactly the type of thinking that led him to Holofcener, who—in an industry dominated by superheroes and sequels—has become one of the last remaining adults in the room. "Her work is accessible from different levels," he says of Holofcener, whose films include Enough Said, Friends with Money and Lovely and Amazing. "She, amongst filmmaking and acting circles, is top-tier. She makes movies that are geared towards adults, while still thinking about what an audience is going to be entertained by."

Mendelsohn's audience-first approach might be the reason that, despite his roots in smaller, more intimate fare, he keeps coming back to big, bold studio movies, a way of working that he's admittedly still coming to terms with. "I still get so blown away sometimes by what feels like the bigness of it all, but it can take a moment to adjust," he says of his time on the set of Ready Player One, Spielberg's latest CGI extravaganza. "It can feel like, 'Wait, hold on. I'm here,' especially if you come from the world of smaller films or theatre, and then all of a sudden, people are making a much bigger deal about your work. It's much more visible. If you've got game, you can step up, but it can be daunting, like, 'Whoa, I'm playing against you now?'"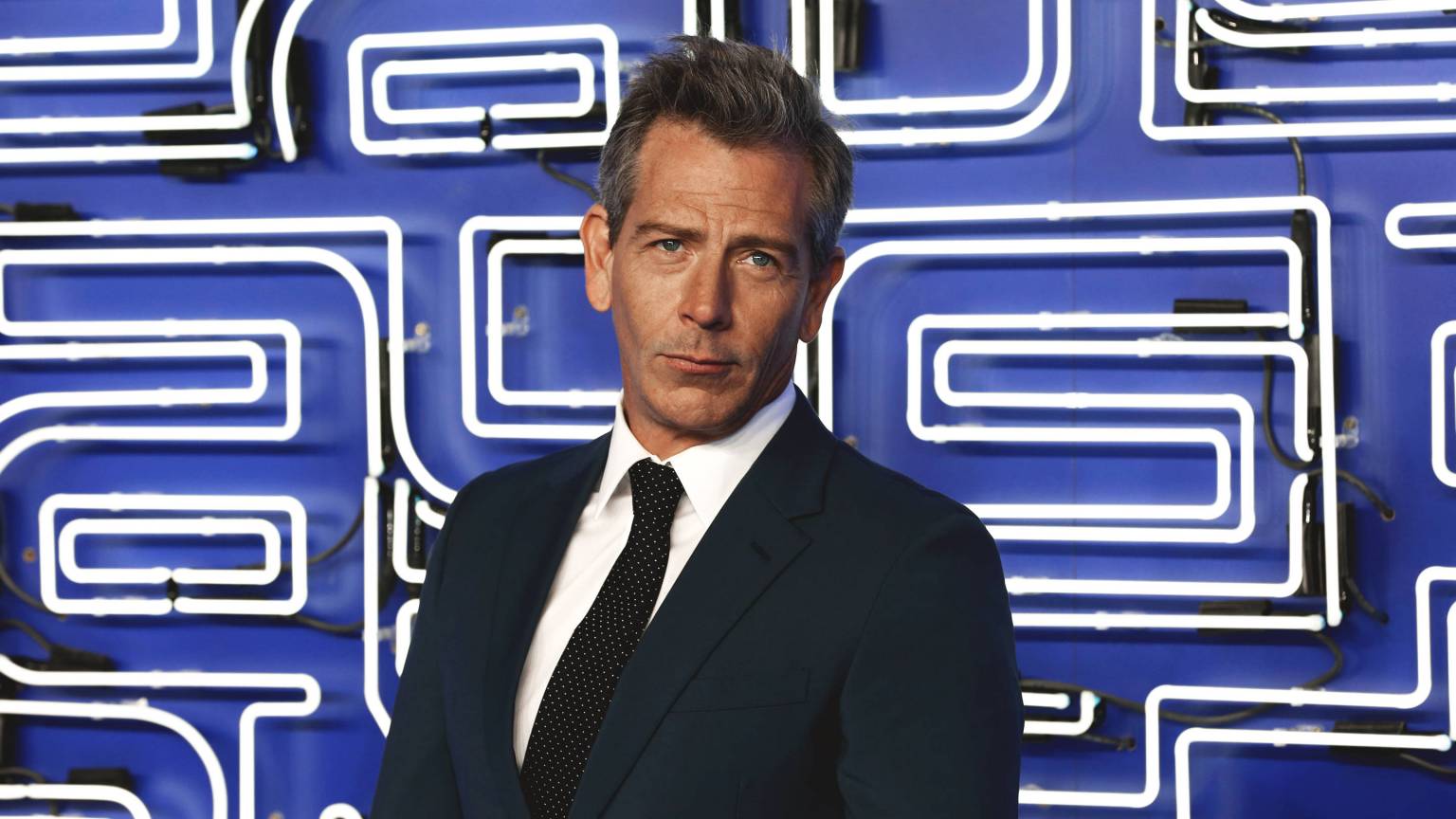 Despite that intimidation factor, Mendelsohn still loves working in front of a green screen, as evidenced by his upcoming filmography, which includes another heel turn in Marvel's upcoming
Captain Marvel
. In it, he plays Talos, leader of the Skrulls, a shapeshifting alien race hell-bent on—what else?—world domination. When the first image of Mendelsohn as the
Marvel Cinematic Universe's latest Big Bad
was released, it revealed him hidden under layers of green prosthetics. "It took about a couple of hours," he says of his daily makeup routine. "It started around four hours, but by the end of it, we got it down to two hours. Remember, you're talking about some of the best makeup artists in the world." But thanks to the Skrulls' propensity to take on human form, we can expect Mendelsohn's trademark scowl to make an appearance, too. "In their evil, vile attempt to infiltrate Earth, they pick someone that looks a bit like a pudgy me," he says. "That was crafty of them."
When I ask Mendelsohn if, with all his success, he'll ever get used to the idea of working alongside Hollywood's elite, he launches into a sports analogy that signals just how long he's been living and working stateside. "You may look over, and you may see [Allen] Iverson running up the court towards you. You may
be facing LeBron [James]
. Reggie Jackson may be right there. You look across the court, and you're like, 'Shit, that's [Scottie] Pippen over there. Fuck, there's [Michael] Jordan.' We're outsiders, we get in the grime, we're tough, we do our own thing, and if you come from Australia, and you come from outside that world, you want to be able to adopt that outsider mentality because at one point or another, you're going to be on the other side. You're going to become the Lakers or the Celtics, an establishment kind of team." If Mendelsohn continues on his current trajectory, that shift is going to happen sooner rather than later.
Lead photo credit: Myles Pettengill
It took long enough, but new heroines are finally flying into theaters