Before coming out, Devon Moretti, age 23, was filled with "fear and shame" for wanting to be in relationships with both men and women. An Instagram-era personal trainer whose mantra is to help clients "feel confident AF in the bedroom," Moretti describes her heterosexual sex life as having been "traditional" and one in which she routinely found herself in a submissive role. "This was in line with what I'd been socialized to believe as 'normal,'" she says, "[so] I never questioned it."


The first time she had sex with another woman was during group sex. As she is polyamorous, her boyfriend was present. The experience changed her life. "I later realized how well [bisexuality] fit my sexual preferences, in how it allowed me to experience fluidity with regard to the power dynamic of sex," she tells Playboy. In other words, Moretti's bisexuality linked her mind with her body like never before. When asked to describe her sex life now, she doesn't mince words: "Excitement and curiosity," she says, adding that she's now "more open to fluctuation with women."

No matter your sex, the way in which you approach intimate relationships will no doubt evolve when you embrace or explore an attraction to multiple genders. (I assert this as someone who identifies as a bisexual male.) For heterosexual people, separating oneself from the heteronormative world and the traditional scripts society has imposed upon us—either consciously or subconsciously—can allow one to approach intimacy outside conventional constraints, such as power politics of dominance versus submission in the bedroom.

Openly adopting a label likely does not change sexual behavior—but it is likely to improve feelings about those behaviors.

For American women in particular, who are most encouraged by society and pop culture to be patient, giving and submissive lovers, the possibilities of sex can feel immediately endless. But while pornography would lead you to believe that almost every woman on the planet has had a bisexual experience, the Centers of Disease Control reported in 2016 that only
5.5 percent of women in the United States identify as bisexual
; one-third of those
women are out of the closet.
While a healthy amount of bisexual women are content settling down with a cisgender, heterosexual man for their rest of their lives, many crave more.
For National Coming Out Day, I interviewed some of these women, who speak frankly about being turned on by their abilities to push the boundaries of traditional intimacy and adopt different roles in the boudoir, based on their partners. Of course, there are many obvious reasons why having sex with a man and woman is different. The permutations of physical size, body parts and positions
can open the door to hundreds of new sexual experiences.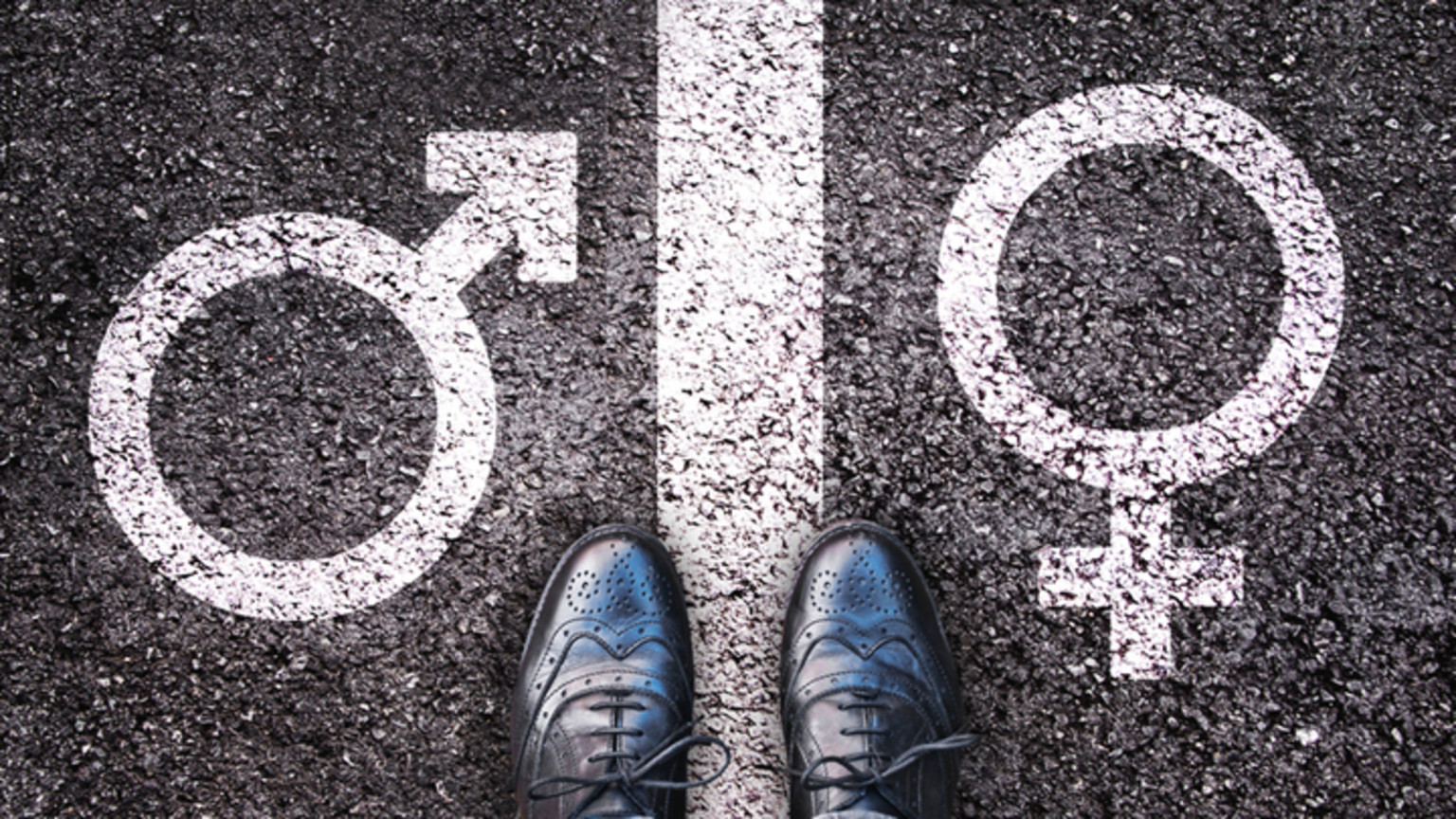 But society likes to dictate "customary" ways to have sex. That is, the man is usually more dominant, whereas the woman plays the more submissive role. That's why any man (or woman) may find it so hot when a woman takes control, pushes you down and rides you reverse cowboy. It's not what's usually done on a one-night stand.

"My favorite thing about being bisexual is that it gives me more options to see myself in different ways," says Candice Leigh, a somatic sex educator. "When I'm with men, I love being an equal or more submissive." But when she's with women, she loves the "masculine energy" and being a top. "[It] makes me feel powerful and assertive, and that follows me into my life, work and dealings with other people. With each of my previous girlfriends, I've developed a masculine side and certain qualities get refined, such as being more present, energetic and goal-oriented. I feel more driven to make money and buy her gifts."

Devon, the physical trainer, also tells me she changes it up sexually depending on the gender of her partner. "With men, I'm completely submissive. With women, I'm open to switching roles and expressing dominance." She also questions whether being submissive actually has anything to do with identifying as a woman or bisexual or conversely, with with the gender or sexual orientation of her partners. Instead, she believes it's about their energy and how her partners approach having sex.

SWIPE MORE: MORE LGBT+ CONTENT
"When I enter into a sexual encounter, the one whose dom energy is greater takes the dominant role. When I've been with cisgender women who were very dominant, I've fallen into the submissive role rather easily," she says. "With other women, it's more of a switch situation." Bisexuality, then, "isn't the sole variable to determine which role I play in any given encounter," she says. One's preferred power dynamic changes with each partner.
Dr. Nicole Prause, who has PhD in clinical science with a focus on sexual psychophysiology, supports the idea that there's nothing inherently different about being bisexual that would change sexual behavior. Prause studies how the brain and body work together to produce a sexual response. She says she suspects "very little changes sexually when a woman changes her stated orientation to bisexual or fluid. However, there is evidence that general feelings of shame, distress and anxiety are lower after coming out. Openly adopting a label likely does not change sexual behavior—but it is likely to improve feelings about those behaviors."
Improving feelings surrounding those behaviors are what leads to exploration and playing with power dynamics in the bedroom. That's why national
recognition of LGBTQ experiences,
such as National Coming Out Day, is so important for the queer and sex-positive communities. Often, it takes embracing an identity and claiming a label—in the case of Devon and Leigh, bisexual—to feel comfortable enough to explore various power dynamics and to rid oneself of the shame, confusion and guilt one may feel when toward different types of sex.
"Being a bisexual woman is a complete privilege and luxury," Candice says. "[Embracing] my sexuality has been the greatest source of power, discovery, direction, self love and highest spiritual path I've ever found, and I certainly attribute what I have learned by playing with different genders."