As I sit at the bar at the Hearth & Hound in Hollywood, a hip restaurant my subject suggested because it's helmed by a female chef, I can't decide if I should get a drink or not. Maybe a drink will take the edge off, cool my nerves. I've done this kind of thing countless times, and yet somehow I'm nervous. I guess it's not that surprising. It's not every day I get to profile a bona fide multihyphenate. Paul W. Downs is a comedian, actor, writer, producer and director. And judging from his body, he could be a dancer. But I don't want to drink if he's not drinking, so I order a sparkling water and wait.

I don't even need to look behind me to know he's entered the room. People in the restaurant perk up. When I do turn around, I realize it's because he's waving to them, blowing kisses at random patrons. He doesn't seem to know these people, but it doesn't matter—that's just how warm he is, how generous with his attention. Standing an impressive five-foot-nine, he somehow seems larger, more commanding.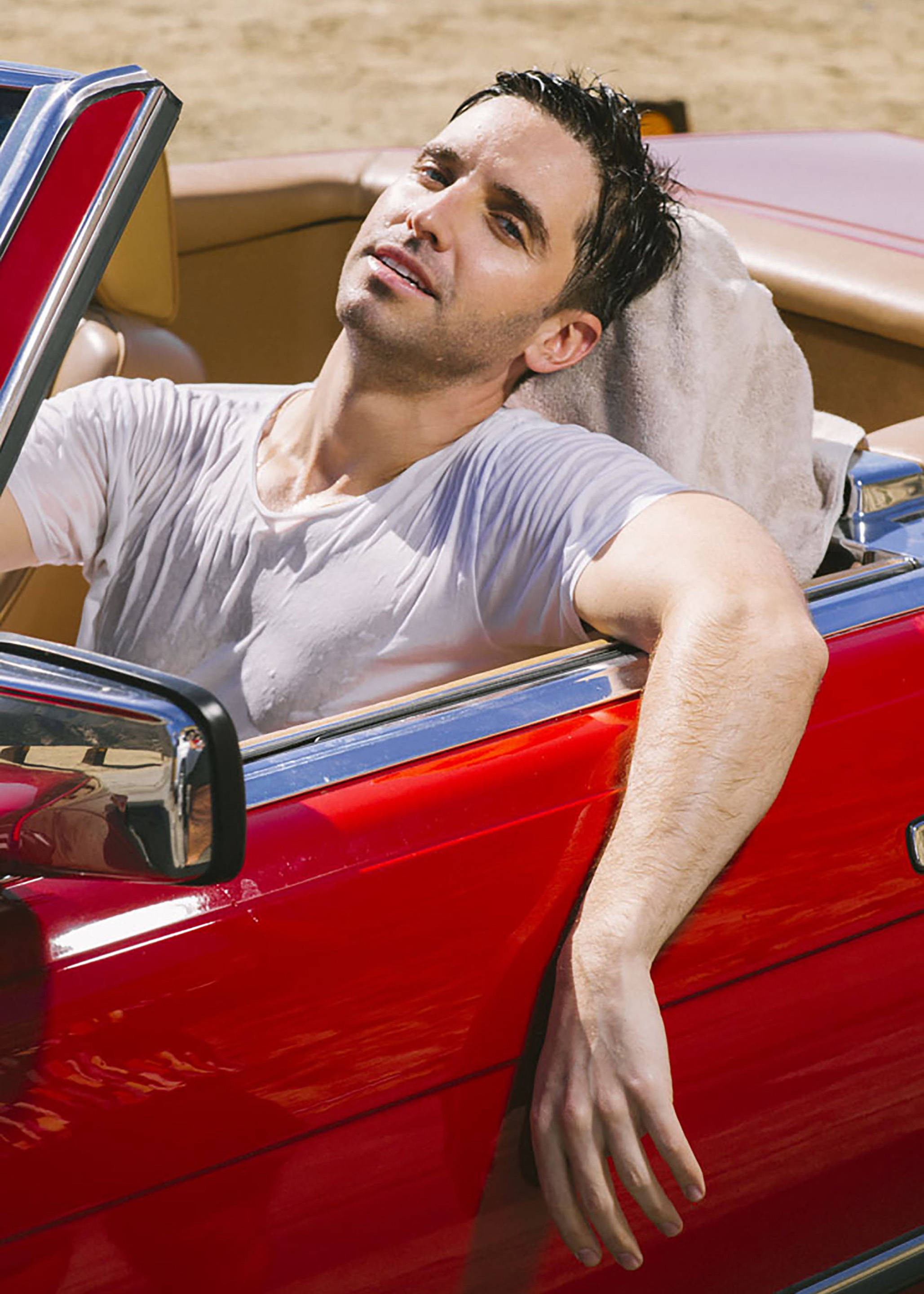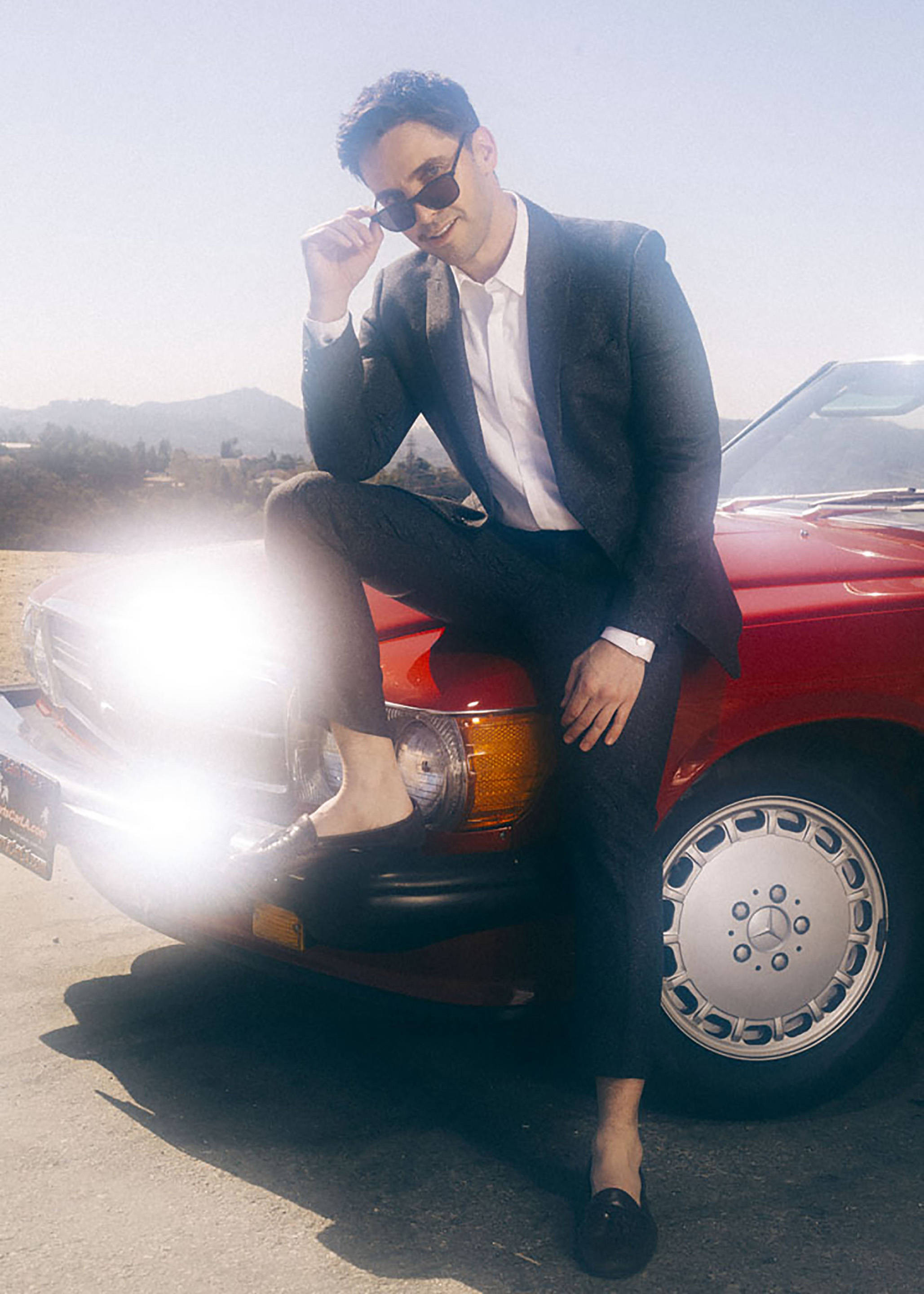 He makes his way to the bar, his black T-shirt clinging to his ripped torso, those perfect, infamous nipples just barely visible. On Comedy Central's
Broad City
, Paul plays Trey Pucker, whose on-again, off-again romance with the show's lead, Abbi, has drawn comparisons to
Friends
' Ross and Rachel. Judging from that enticing whisper of nipple, I'd say he's definitely the Rachel.
"Sorry I'm late," he says. "I was just driving back from canvassing in a congressional swing district up north." Wow. How Downs finds time to volunteer is hard to imagine. At the time of this interview, he had just wrapped shooting in
New York
on the critically acclaimed
Broad City
's fifth and final season, launching Thursday, Jan. 24. Not only is he one of the show's main writers, an executive producer and a beloved cast member, this season Downs is adding "director" to his repertoire.
He reminds me of a young Martin Short with the sex appeal of Jessica Rabbit.

But this is only the tip of the iceberg: With his partner and live-in girlfriend, Lucia Aniello, Downs helms a production company called Paulilu (a clever take on Desilu); the company produced 2017's
Rough Night
(which grossed nearly $50 million at the box office) and Comedy Central's
Time Traveling Bong,
a prestige miniseries. He's currently writing a Kevin Hart movie for Universal and producing a sketch show that's in development at the aforementioned cable channel. And those are just the projects he's "allowed" to talk about.
"Oh, you're just having water? Mind if I drink?" he asks. Damn. Guess I should have had that cocktail after all. He orders a glass of Rioja, so I get one too. Downs has a disarming quality about him. He looks, as the internet will attest, like a
Disney prince
. His dark brown hair and blue-gray eyes twinkle as he talks. But it's his quick wit and bawdy humor that make him such an enigma. He reminds me of a young Martin Short with the sex appeal of
Jessica Rabbit
. And then our conversation begins.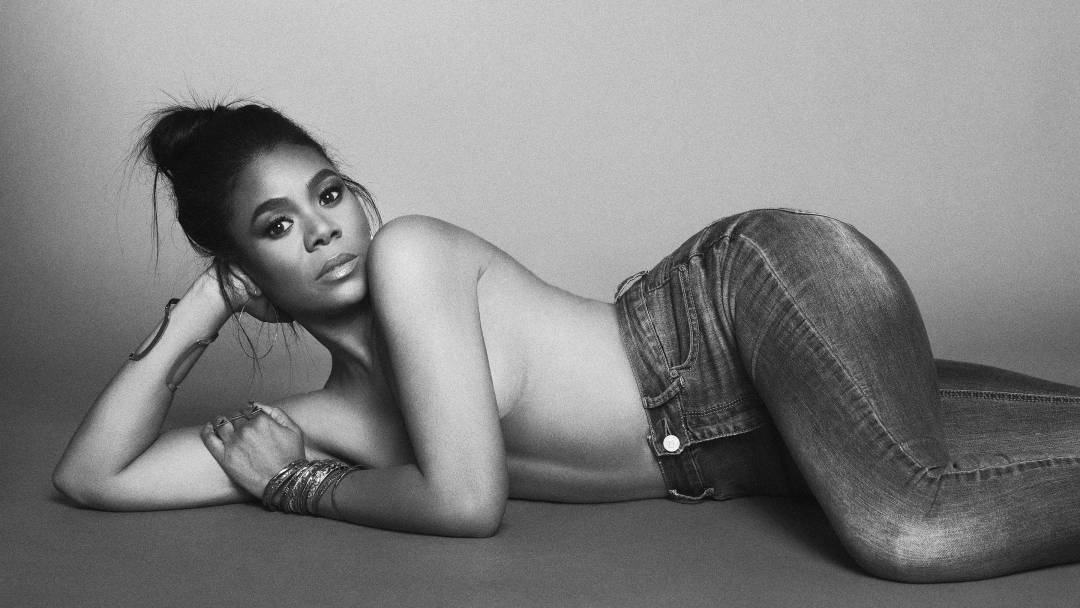 The 'Black Monday' star tells Playboy about her hotter-than-ever career—and her Playmate goals
DOWNS:
Your most recent film role is in Netflix's
Like Father,
which was the streaming service's number one movie in 100 countries the weekend it premiered.
DOWNS:
I know—pretty crazy.
DOWNS:
Kelsey Grammer is known for his iconic roles on television but hasn't made so many films. Was it your involvement that drew him to the project?
DOWNS:
No, no. He and Kristen Bell were already attached when I was cast.
DOWNS:
Really? I'm surprised. Well, in the film you play a family psychologist who is obsessed with the relationship between Kelsey and Kristen. What did it feel like to give advice to one of TV's most iconic therapists, Dr. Frasier Crane?
DOWNS:
Oh, it was so trippy. But an honor.
DOWNS:
How do you stay in shape?
DOWNS:
Right now, a lot of volunteering. You burn a lot of calories walking door to door and canvassing. Also, resistance training.
Clearly. I go on: "As a movie star——" but he stops me. "I'm not a movie star," he says earnestly. "But you are," I tell him. "You star in
Rough Night
opposite Scarlett Johansson, with Kate McKinnon, Jillian Bell, Ilana Glazer and Zoë Kravitz...."

"Well, when you put it that way, I guess. But I don't consider myself a movie star." It's that kind of humility that is so surprising, so refreshing from someone as awe-inspiring as he is. His ability to stay grounded, his modesty—not to mention small pores—are what make him so appealing. He's a hot movie star who doesn't even know he's a hot movie star. I'd say he was stupid for not knowing, but I can't, because he's objectively so damn smart.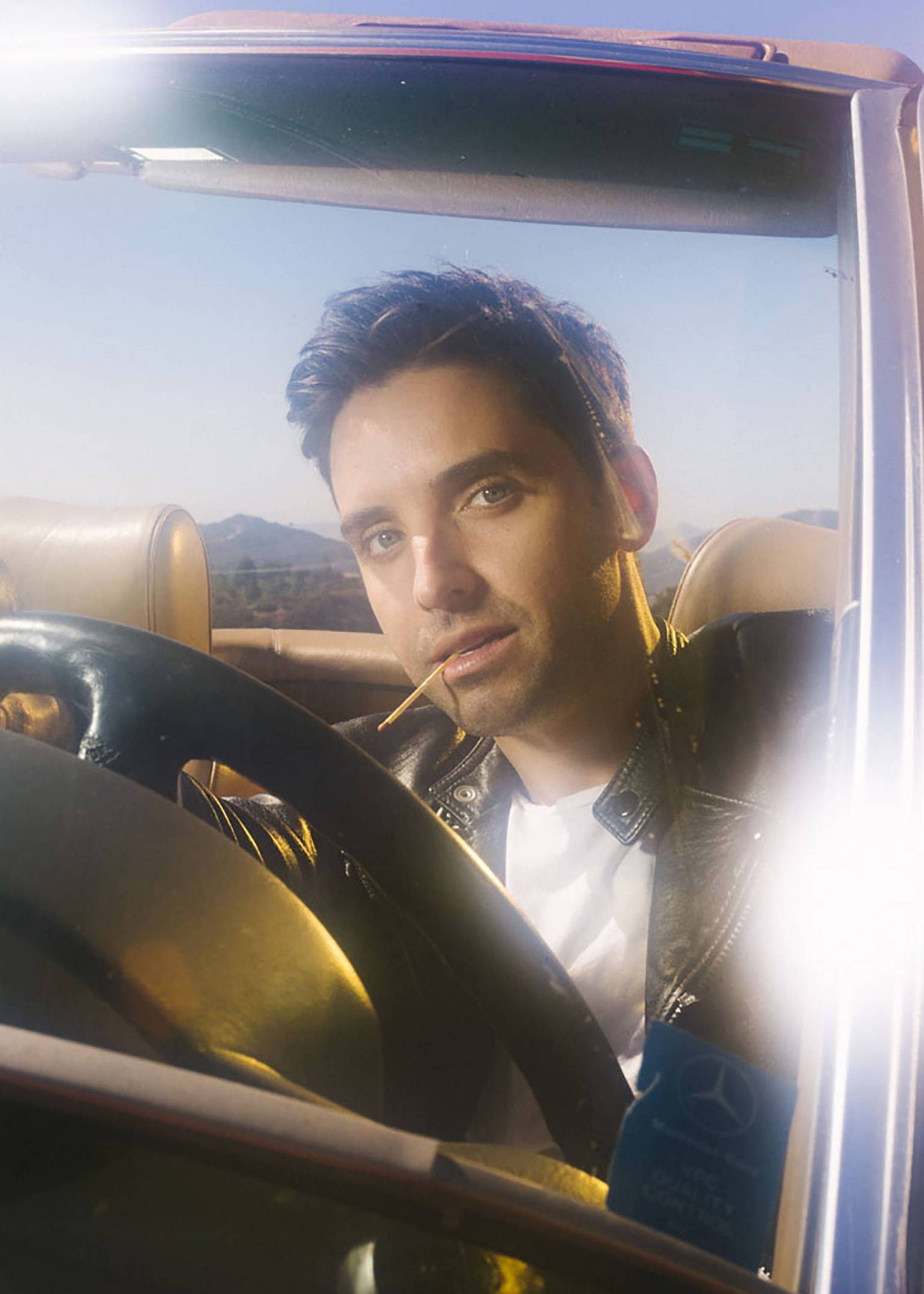 DOWNS:
In
Rough Night
you play Scarlett Johansson's love interest. Scarlett has obviously had her share of on-screen romances. How thrilling do you think it was for her to kiss you?
DOWNS:
[He flashes that movie star smile, narrowing his eyes and shaking his head. He's not going there.…] You'd have to ask her that.
So we did. And she declined to comment. But this journalist can only infer why: Paul W. Downs was probably the best kisser she'd ever encountered and she didn't want to insult the likes of Chris Evans, Hugh Jackman, Javier Bardem and Penélope Cruz.
At this point we have finished our drinks. I tell him PLAYBOY will pay, but he insists on covering the bill.
Chivalry
isn't dead! At the valet stand, I start to call a Lyft. "I can give you a ride home if you want," he offers. I say I shouldn't, but he insists.
Downs hits the gas—well, the pedal—of his Lexus hybrid SUV. It's incredibly smooth, and I feel my stomach drop.

Downs hits the gas—well, the pedal—of his Lexus
hybrid
SUV. It's incredibly smooth, and I feel my stomach drop. "Don't worry, I got you," he says as we slow for traffic. I learn that the car isn't even his. It's his girlfriend's. It might seem hard to look badass in your girlfriend's hybrid, but somehow he does. I can't help but look down at his body, at the slate jeans hugging his thick thighs. I'm in a long-term monogamous relationship with a woman, but I still think to myself,
Yeah, I'd hit that.

We arrive at my hotel. As I get out, I wonder if I should ask him up. I don't want this night to end. But I decide that's crazy, so we say our good-byes. It's not like me to editorialize or fan out, especially to an interview subject, but I can't help it. "You're one of the greatest comedic minds of our generation," I blurt out. "I wouldn't say that," he says. I fire back, "Well, I would. And I'll be publishing it in this magazine." He smiles that smile and drives off. I go up to my room, call room service for another Rioja and masturbate until I fall asleep.
---
Editor's note: Paul W. Downs was asked to provide 1,200 words for this piece but turned in more than 8,000. Special thanks to his editor for his overtime on this feature.
Recommended for You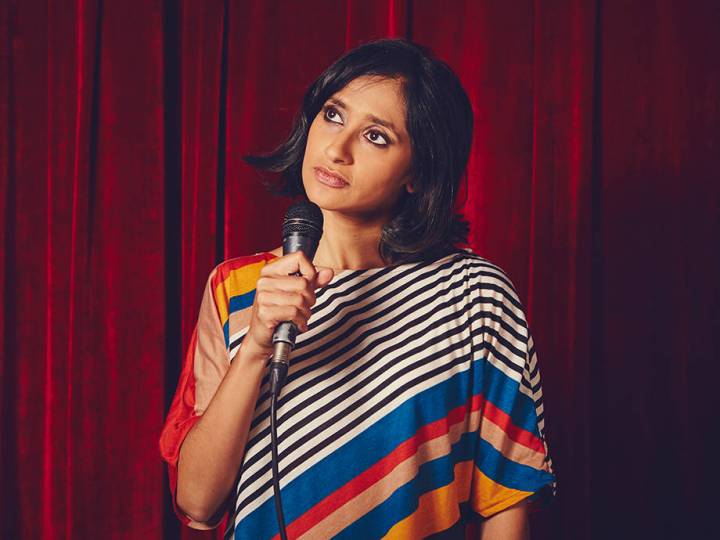 The comedian and 'Simple Favor' star tells Playboy about isolation, temping and co-star Aziz Ansari
The TV star tells Playboy about Comedy Central's 'Giggle Fit,' his son and bonding with Ric Flair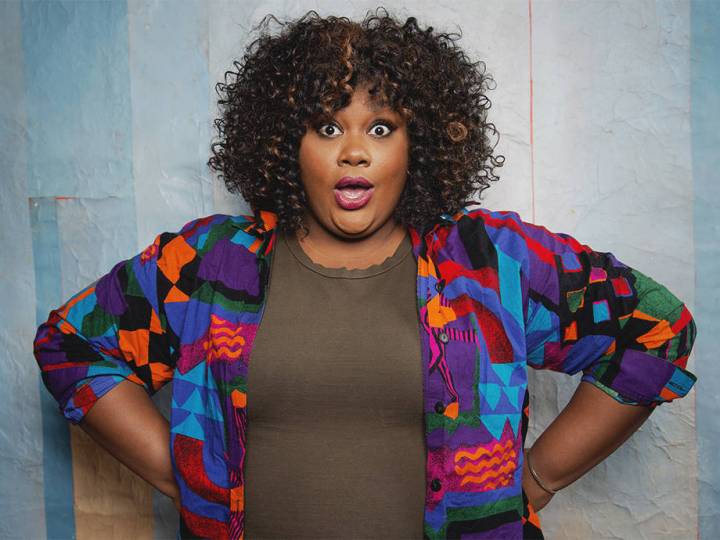 The hilarious Netflix star offers Playboy hard-won tips for navigating relationships